3 Books For Leadership Development Every Manager Must Read
As a manager, you are responsible for developing your team leaders. But, at the same time, you need to focus on your own development too! While there are many books for managers to read, we've compiled a list of leadership development books every leader should read. Whether you are a team leader or a manager, these books will help you get better at your job and improve your leadership skills.
Best books for leadership development of managers
Reading books can be a helpful way for
managers
to learn new skills and improve their knowledge base. Books can give managers insights into different fields, such as business, management, marketing, and finance. Reading books can help managers better understand their organizational roles and responsibilities. In addition, reading books can also help managers improve their communication and problem-solving skills. Finally, reading leadership development books can help managers develop tools and strategies they can use in the workplace. So, why not give reading a try? It is the best decision you make for your career! Here are the best leadership development books that managers swear by –
Radical Candor
Radical Candor is a book about leadership and management that has been highly praised for its clear and concise writing style and its practical approach to leadership development. Radical candor focuses on the concept of candor in the workplace, a topic of great importance given the prevalence of fake news and other forms of deceit in our current political climate. In his book, Kim Scott argues that both love and fear drive humans; a leader must be able to balance these forces to ensure their team's success. Kim Scott highlights the importance of being a caring guide who can present challenges and direct action. It offers a break from toxic company cultures that run on aggressive behavior, which perpetuates the negative side of office politics and the worst of gossip. Radical candor is one of the best books for leaders due to its feedback-driven approach, which emphasizes active feedback loops that enable consistent and transparent communication between managers and their teams. Most importantly, it puts the spotlight on the team manager's growth – encouraging growth that promulgates professional success and builds resilient teams. Jump here to
keep reading more about the book
. The ideas of assertive communication and constructive feedback take center stage in this book. But are you prepared to let them run the show on your team? Test your Assertive Communication and Constructive Feedback skills now with Risely!
Time, Talent, and Energy
The book is written to help businesses overcome organizational drag and unleash their power by a couple of management consulting executives from the consulting giant Bain & Company. The book focuses on three titular elements and their critical role in ensuring the effectiveness of a team's operations. First, managers must understand how to manage the three most important factors of leadership development: time, talent, and energy. These factors create thriving organizations, and managers must learn how to balance them to lead their teams to success. The author duo offers several vital nuggets of wisdom that every team manager can find helpful. For instance, they talk about building an energetic culture in organizations. While recognizing that organizational culture is a challenging element to maneuver around, the authors acknowledge the critical role of environmental factors in creating a harmonious workplace. Take, for example, your chatty colleague who keeps on talking while you are in the middle of a meaningful work conversation. That sounds annoying. Taking such factors into account and overcoming these challenges differentiates a great manager from a good manager. You can
find out more about the book here
! The book focuses on mental factors that turn the team into a winning team. A manager's growth mindset is essential to envisaging excellent outcomes for teams in demanding situations. So are you prepared to take your team to new heights? Test now with the
free Critical Thinking self-assessment for managers.
Atomic Habits
Atomic Habits is a book about habit formation and change and features among the best books for leadership development. The book was written by James Clear and is based on his work as a management consultant. Atomic Habits has been praised for its easy-to-read style and practical advice for managers who are interested in improving their leadership skills. The book's principles have also been applied to other areas of professional and personal life, making it a good read for anyone seeking to improve their habits or skills. The book focuses on using habits as the game changer to your routine. While unraveling tips on building and breaking habits creates an easy guide for managers. Your habits are described as a compound effort of self-improvement. You can set things right to climb the professional ladder quickly with effective goal-setting and strong time-management skills.
How can you develop leadership skills with Risely?
If you're looking for effective leadership development programs, Risely offers a variety of resources that will help you sharpen your skills and improve your leadership abilities. We have personalized programs that target different areas of the leader profile – strategic, people-oriented, operational, and professional – which you can choose from yourself. The AI-enabled customization lets managers pick challenges that affect them and resolve them at their own pace. In addition, the online learning platforms make it easy to access your learning journey at any time and anywhere in the world – perfect if you want to foster leadership development while on the go!
Sign up here right now.
Conclusion
Countless leadership development books are available to help us grow and succeed as leaders. However, you must choose the best of the lot to aid your leadership development. If you're new to leadership development or leadership books, we highly recommend these three books for managers. They've helped hundreds of leaders like you develop and thrive professionally. So, read them soon and see the growth-driven leadership skills that come naturally to you!
Achieve more with the free growth mindset toolkit
The growth mindset toolkit frees managers from limiting ideas that hide their potential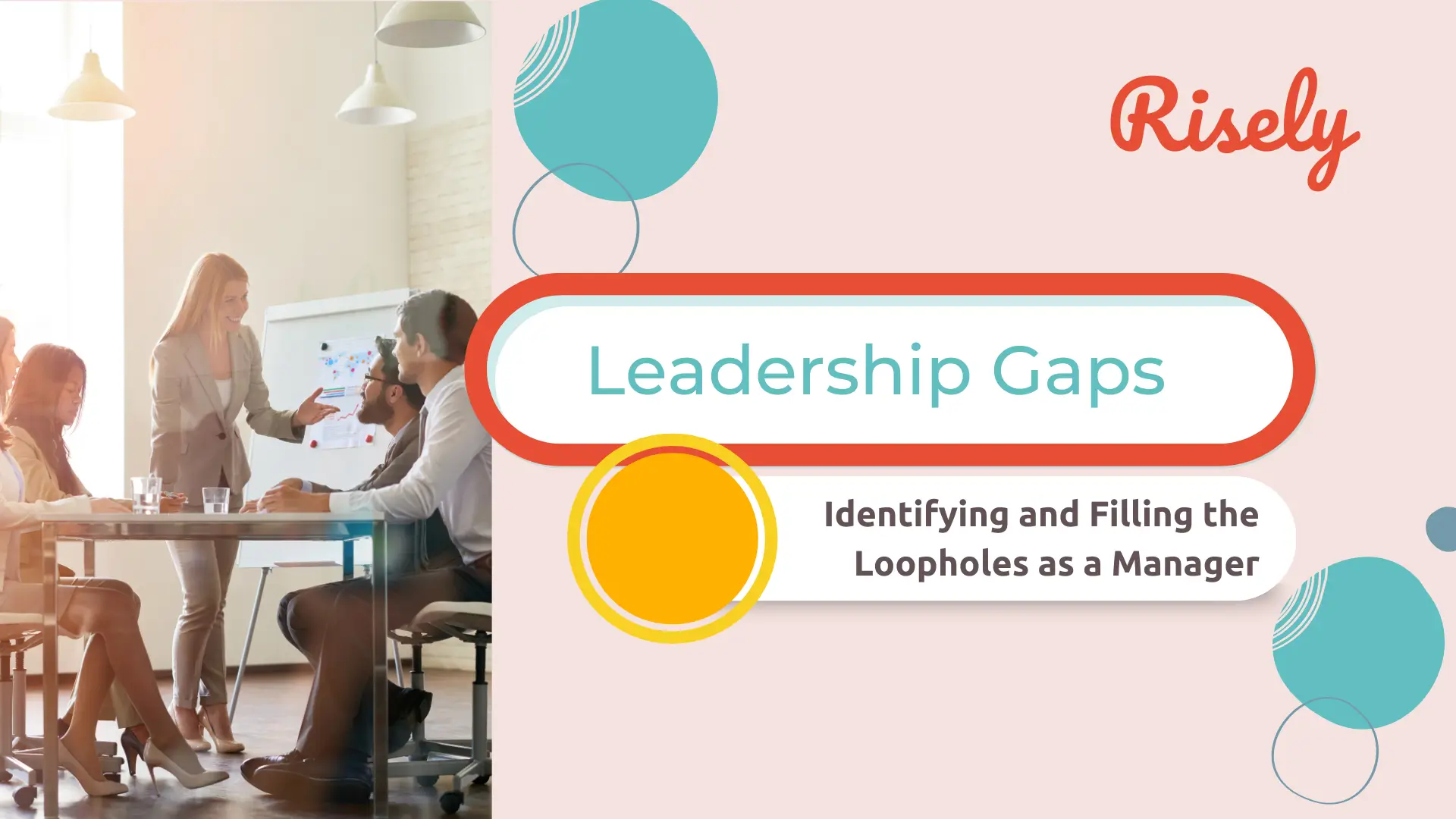 Leadership Gaps: Identifying and Filling the Loopholes as a Manager As a manager, you strive to create a cohesive team that works together to achieve common goals. However, sometimes, you…
Leadership Development: The Complete Guide with 9 Impactful Tips It is not enough for managers to be good leaders. They must develop their leadership skills to keep pace with the…