How can you step into a new team managed by someone else? An effective guide
As a new manager, you first need to make sure your new team is comfortable with you. This blog outlines what you can do when you step into a team managed by someone else. Initially, it can seem daunting, but you are sure to get in form soon by following these simple guidelines. Team members will be more likely to
trust
and work with you once they are comfortable with them. First and foremost, you need to be authentic in your approach. Trying to act like the person you think they should be can be tempting, but that will only make them feel uncomfortable. Instead, let them know who you are from the start, and do not back down when confronted with any challenges.
The manager's first day
Starting a new job can be daunting, but it's also an opportunity to learn new skills and build a great team. The first day can be especially critical, especially when you are stepping into a team previously managed by someone else. The most important thing to remember is that the team had a working relationship with someone else. They must be set in their work patterns. It is a change for them too. The key to a successful relationship as a manager is to be willing to ask questions and listen attentively. The employees will likely have different expectations than you do, so be prepared for change. In the early stages of the relationship, it's essential to keep communication open so that both parties know what needs to be done. On the first day, being respectful and taking notes is vital. Doing this will hopefully set the tone for the rest of the relationship, positive and productive. Moreover, you need to be open and understand the environment prevailing in your new team under the previous management. Some challenges and assumptions will carry on from old routines that you might need to understand and modify accordingly. Furthermore, remain appreciative of the team's achievements before your entry and display commitment toward the team's goals in the future.
Introducing yourself
When you join a new team, it can be challenging to know where to start. The best way to ease into the situation is by introducing yourself and getting acquainted with your colleagues. This will begin to bridge the gap between you and your employees. Your teammates have to know you before they start to trust you and see you as their net leader. Don't hesitate to reach out if you have any questions or concerns about the existing ways. Your contribution will be valuable in helping the team reach its goals. Additionally, it can be tough to know where to start when it comes to contributing your ideas and feedback. That's where the team meetings come in handy. Attend as many as you can, and contribute your thoughts and suggestions. In the long run, being part of a team you can call your own will be a great experience. Making a smooth transition can appear challenging at first, but every hello will ease you more into the surroundings. You also have to work to understand the team's culture in the initial days.
Building relationships with team members
Building relationships with the team members is essential when you're stepping into a new team managed by someone else. This will help you feel more comfortable and confident when working with them. Always be respectful of their time and effort – they're putting in a lot of hard work. Be proactive by trying to get to know them better. It will make it easier for you to work together effectively. Moreover, building relationships is the thing that will make you feel like a part of the new team. When you take an interest in your colleagues and contribute to the team culture, it will be easier for them to trust you and give you feedback that can help you improve.
Feedback
and communication remain crucial throughout the whole process. Keeping your motivations clear and understandable will make you approachable to your colleagues. At the same time, you must keep your ears
open and listen attentively
to understand your colleagues while building relationships. These relationships will be instrumental in creating loyalty and
personal accountability
in your team members later on. Therefore, be prepared to help out and listen from Day 1. A leader who comes across as down-to-earth yet credible will win approval. You can refer to a
detailed toolkit for deeper learning on active listening
.
Leading and managing a new team
It can be a daunting task to step into the team leader role, but with the right approach and skills, it can be a rewarding experience. First and foremost, it's essential to
provide feedback regularly
so everyone can continue growing and developing their skills. Additionally, set clear goals and objectives for your new team and expectations for each member. It can act as an introduction to your management style for your team members. Moreover, it will give you an insight into your team and how they work. Next, find the proper technique that will work best for your team and team members. You can use different methods, so trying a few before settling on one is vital. Lastly, it's essential to learn how to lead and manage a team if you want to step into the role of a manager. With the right approach and skills, team leadership can be a rewarding experience.
One-on-one interviews
One of the most critical things that you must do when stepping into an existing team is to o one-on-one meetings with your team members. You can use one-on-one interviews to candidly chat with your new team members. You can share your perspective and plans in these discussions and understand theirs. Moreover, these interviews can also act as a safe space where team members can express any grievances that they had with the previous management and expect resolution with the incoming change. All in all, one-on-one sessions are a great tool to gain insight into your team's prevailing dynamics and the individual constituents too. Further, you can use it as an opportunity to create a great impression of a dedicated manager. Even with this host of benefits, one-on-one meetings can feel daunting. You can refer to this
one-on-one meeting toolkit for managers
to understand the process better.
Handling conflict in a new team as a manager
When team members are managed by someone new, it can often lead to conflict. You might not be acquainted with the internal dynamics of the team and their past experiences. Sometimes, you will have to
deal with difficult people
. However, by following a few simple steps, you can handle it more effectively. First, try to understand each person's perspective. You can ask questions such as "What made you do that?" Or "What do you think the consequences of this will be?" Once you have a better understanding of the situation, ask for help. You can do this by either speaking to the team member directly or reaching out to a higher-up in the team. If things become too difficult to manage on your own, talk about the situation calmly and rationally. This will help avoid any potential conflict from escalating. There are a few steps you can take to handle conflict effectively. Some of these include: setting limits, communicating with team members promptly, and setting clear expectations from all team members. You can find more
conflict management tips
here.
Conclusion
All in all, it's essential to have a team that can work together effectively. By understanding the different techniques that can be used and leading and managing a new team, you'll be on your way to success. Joining a new team can be a delightful experience with many new things to learn and do. While stepping into a team managed by someone else, you must first build relationships with team members. This is essential to understand team dynamics and work effectively together. Additionally, it's crucial to lead and manage team members effectively to achieve team goals. Conflicts can arise anytime, so be prepared to handle them constructively. Keep visiting us to read more about effective leadership and management!
Connect with your team through effective one-on-one meetings.
Get the free toolkit today to access tips, tricks, and templates that make one-on-one meetings a breeze.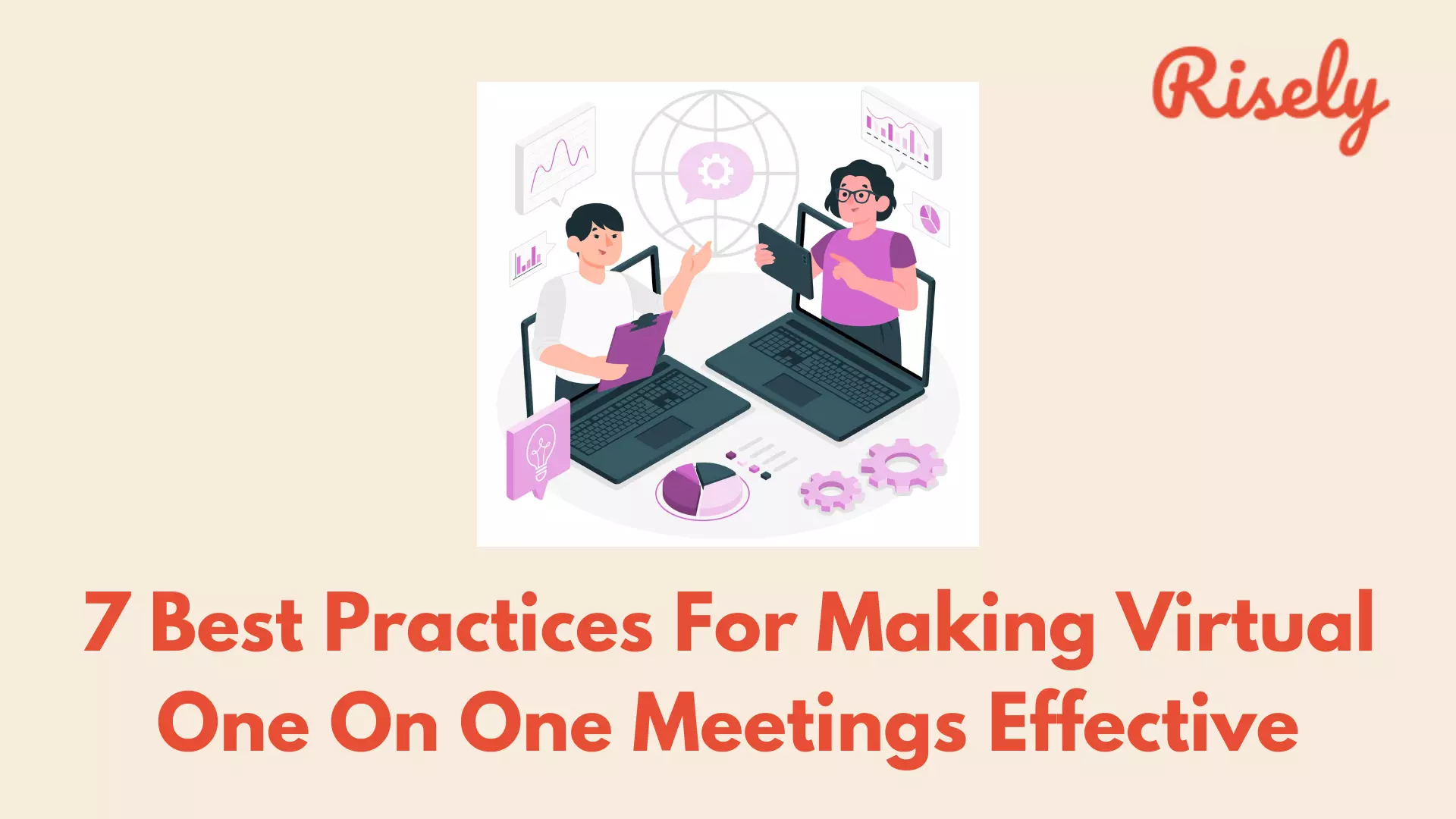 7 Best Practices For Making Virtual One On One Meetings Effective Are you tired of never-ending email chains and miscommunications within your team? Have you ever found yourself struggling to…
Top 5 One On One Meeting Templates For Engaged And Productive Teams As a manager, one-on-one meetings are essential to ensure your team is engaged and productive. These meetings allow…