How To Help Teams Manage Life After A Layoff?
Life after a layoff can be daunting for any manager. Facing the uncertainty of who will be on the team next is nerve-racking, to say the least. This blog focuses on how managers can best deal with this situation to help their team members recover smoothly. From developing a plan of action to building a supportive environment that enables a healthy life after layoff, these tips will help you to get your team back on track as quickly as possible. So whether you've recently gone through a layoff or are just preparing for one, read on for advice that will help you get through this tough time!
What should managers do after a layoff?
Managers face a lot of challenges after a layoff. From reaching out to team members to dealing with potential retaliation, it can be overwhelming. That's why it's essential to have a laid-back and organized approach. Immediately reach out to team members and let them know you're sorry for the inconvenience. Explain the layoff process and offer help with unemployment or other related issues. Additionally, cooperate with HR to evaluate any potential retaliation from team members. Make sure everyone has clear communication about what's happening during and after the layoff process. By following these simple steps, you'll be able to manage the layoff from work smoothly and minimize the disruption it causes for your team. After a layoff from work, managers should focus on rebuilding the team from the ground up. It means finding new employees who are qualified and passionate about what they do, ensuring that everyone is on board with the company's strategy, and creating an environment where everyone can thrive. Managers must also be prepared for potential lawsuits or other legal proceedings arising from layoffs. In addition to these general tasks, managers should minimize their workload by consolidating duties and minimizing communication channels. By doing this, they can free up valuable time to focus on rebuilding their team instead of running the business daily. Read more about
how managers can bring their teams back together
after a layoff from work here.
How can managers helps teams create a better life after a layoff?
Laying off employees can be a difficult and emotional experience for everyone involved. Typically, there would be a general air of insecurity among the employees. The goal of engagement is to help the team members cope with the layoff from work and move on positively. There are a few critical steps that managers can take to ensure positive team engagement:
10 ways to engage your employees after a layoff
Initiate communication and clarify things
Managers must be open to communication and clarification after a layoff from work. In order to get the team back in order, you will need to initiate communication and be transparent about what happened. Employees will come to you with a lot of questions, and you need to be able to answer them. It will help them process what has happened and begin the healing process.
Take one-on-one sessions
One-on-one sessions
are a great way to get the team back in touch with each other. It allows them to find out what happened during the layoff and how everyone copes. It also allows you to provide feedback and offer support when your team might be facing emotional turmoil.
Encourage team interaction
After a layoff, the team needs to interact and communicate with one another. Managers can do this through group settings or individual sessions. By encouraging interaction, you are helping to rebuild trust among the employees. Create opportunities for involvement to allow employees to express their emotions and thoughts about what has happened. It allows them to work through their feelings in a safe environment while contributing back to the team somehow.
Accept and enact feedback
After a layoff from work, it is essential for the team to feel heard and appreciated. By enacting
feedback
, you are allowing your employees to have their voices heard. It allows managers to understand that you value their presence and opinions on the team, even though you might have had to let go of several members.
Conduct employee engagement surveys frequently
Employee engagement surveys can help you understand employees' feelings about layoffs and job prospects. Managers can use this information to improve employee communication and morale, as well as determine ways to support better those who have been affected by the layoff. It is also essential to take this type of survey frequently to get a snapshot of how your team feels at any given moment because employees are prone to
psychological insecurity
immediately after a layoff.
Discuss the next steps for your team
Discussing the next steps for your team can take time and effort. However, by highlighting the positives of the situation, which you can use, you are helping to build a foundation for future success. It gives employees hope despite their current situation and gives them something positive to look forward to. Additionally, it is essential not to keep everyone completely in the dark about plans – allowing some workers access to information early on can help bolster morale and encourage trust among team members.
Show employees that they are valued
Employees must know that their job is vital to the team and that you value their presence. Keeping levels of
employee engagement
high is crucial after a layoff from work. You can do this by providing them with consistent communication and feedback and recognizing their efforts when they go above and beyond. Fostering a fun work environment can help employees feel appreciated even during difficult times.
Involve them in the process of rebuilding
When layoffs occur, it can be difficult for employees to know what is happening and who is being let go. By
involving workers
in decision-making processes early on during the rebuilding stage, you create a more accurate understanding of the layoff from work and help minimize confusion in the team. Additionally, by distributing information openly and transparently, you show that you are taking the necessary steps to support those affected by the layoff. It will help you prevent gossiping and negative workplace politics, which can hurt the environment further.
Help in dealing with the mental impact
Mental health is an important consideration when layoffs occur. By ensuring employees have access to support resources and counselling, you can help them deal with the emotional impact of the layoff. Additionally, by taking a proactive approach during the rebuilding stage, you show that you are committed to helping those affected by the layoffs move on as smoothly as possible.
Practice compassion
It is important to practice compassion when layoffs occur. By showing empathy and care for those affected, you help them feel understood and supported. Additionally, by engaging in proactive communication throughout the layoff process, you ensure that everyone involved knows their rights and responsibilities. In such times, the employees would already find it hard to establish trust and be kind. Hence, it becomes imperative that the managers remain compassionate in their roles to develop a humane manner of dealing with the situation. Also check out the
effective ways of handling layoffs in startups for managers.
Conclusion
Layoffs are always tricky and can lead to a lot of stress in the workplace. By taking care of your employees during this time, you can help them cope with the situation and maintain productivity. After a layoff from work, managing emotions and engaging your team members cannot be easy. However, following the tips outlined in this blog can ease the transition for everyone involved. Take note of the different ways to engage your team members and develop a post-layoff plan to help you all come back stronger. Thanks for reading!
Engage with your team closely in one-on-one sessions.
Download the free effective One-on-one meeting toolkit for managers to access frameworks and samples to guide great meetings.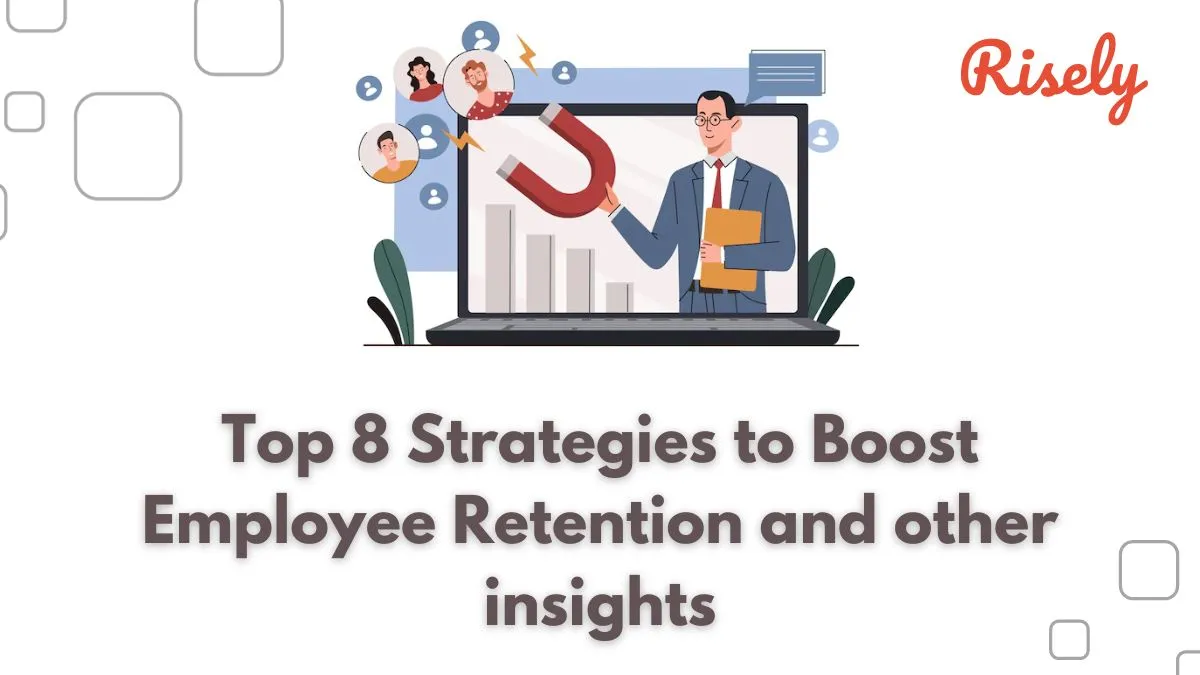 Top 8 Strategies to Boost Employee Retention and other insights As a part of the professional world, you understand the importance of having a talented and dedicated team. But what…
Time Management Goals: 10+ Tips And Examples To Create Them Do you often find yourself thinking where did my day go? Or how do I finish my to-do list on…