What is Transformational Leadership? How to Adopt the Style?
As a leader, it's essential that you know how to change and adapt your leadership style to best suit the circumstances. This is where transformational leadership comes in – it's a leadership style that is both adaptable and sustainable. By understanding the traits of transformational leaders and how to become one yourself, you can foster a leadership culture that is both effective and enjoyable for your team. In addition, this blog will teach you how to manage different situations using transformational leadership techniques. So whether you're new to leadership or just looking to change things up a bit, read on!
What is transformational leadership?
Leadership is one of the essential skills that anyone can have. It can impact everything from the team's performance to their satisfaction and productivity. Transformational leadership is a leadership style focused on creating a positive environment for your team to work in. It means creating an environment conducive to growth and development while fostering a sense of team unity and cohesion. Leaders who practice transformational leadership enjoy greater employee satisfaction, improved teamwork, and higher productivity levels. If you're looking to positively impact the team around you, start by implementing transformational leadership into your leadership style. There is no one definition of transformational leadership, but according to the Leadership Institute, it involves five fundamental qualities:
Motivating people toward collective success
Creating an atmosphere of trust and respect
Developing leaders and giving them the opportunity to grow
Setting high expectations and challenging individuals when necessary
Empowering team members
Transformational leadership involves a profound change in how individuals think, act, feel, or organize themselves. It is not about attaining positions of power or controlling others. Instead, it is about inspiring followers to reach their full potential by trusting that they can positively impact the organization as a whole. This type of leadership focuses on
building relationships
, not simply meeting deadlines or fulfilling missions. Transformational leaders are often
thoughtfully compassionate
, have an intuitive sense of people, and foster a cooperative work environment where team members feel like they can contribute their best ideas. While it is relevant for every team, a transformational leadership style is crucial for teams that must keep abreast with rapid innovations to remain competitive.
Transformational leadership vs. transactional leadership
Transformational leadership focuses on creating a vision, setting goals, and inspiring employees to achieve them. This type of leadership focuses not only on the present but also on the organization's future. Transactional leadership, by contrast, is more oriented toward solving problems and getting things done. It relies more on directives and tasks instructions than inspirational speeches or ideas about the future. It is the conventional approach, which has worked for ages but shows significant weaknesses. A transactional leadership style cannot benefit lagging teams that need a booster dose of efficiency. Similarly, it is unhelpful for teams that want to grow rapidly. That's why transformational leadership comes up – to help you deal with a fast-changing world and prepare for the future.
Examples of transformational leaders around us
There is no one-size-fits-all model for leadership, but many examples of transformational leaders have helped teams achieve great things. Some common traits of transformational leaders include having a relentless work ethic, occasionally breaking the rules to succeed, changing directions quickly when needed, and possessing
outstanding communication skills
. Additionally, they know how to inspire others by sharing their experiences and successes. The
Apple CEO
Steve Jobs
is seen by many as a common example of a transformational leader. He brought about a massive change in the company's organization that facilitated innovation, leading to its trademark product – the iPhones. Not only that, Jobs actively encouraged his team to bring new ideas to the plate and pursue them relentlessly. The focus on driving innovation with dedication put Apple a class apart from its rivals. A competitor to Apple,
Microsoft
also gained tremendous benefits from its senior executives including
Bill Gates
adopting the transformational leadership style. In addition to creating global domination for the Windows operating system and related suite of applications, the brand also overcame challenges from the government and continuously bettered new challengers in the market. He used his leadership abilities to improve the work environment, boost employee morale, and positively impact the world. It is evident that leaders who adopt a transformational leadership style can help their organizations achieve great things. However, this approach comes with its challenges and duties, which managers must consider if the organization is to reap the benefits. Therefore, you should always begin with a plan that guarantees success. In the next section, we will see how you can become a transformational leader.
How to Become a More Transformational Leader
Know yourself and your team
Becoming a transformational leader may be perfect if you can inspire and motivate others. First, it is essential to understand yourself and your strengths. Once you know what makes you unique, finding your calling and tapping into your natural leadership skills will be easier. It includes the ability to assess situations accurately, make sound decisions quickly, and be fully aware of what's happening around you at all times.
Build relationships
Another critical factor in becoming a transformational leader is
building solid relationships
with your team. It means being understanding, supportive and committed to helping them achieve their goals. It also means setting an example by behaving ethically and taking care of your mental and physical well-being. Creating trust between you and the people around you will be essential for success.
Inspire and motivate your team
Once you understand your team and their abilities well, you can inspire them to achieve their goals. It may mean sharing your vision for the organization with them and
providing clear goals and objectives
. It is also vital to demonstrate a genuine passion for what you do and an unwavering commitment to making things better for everyone involved. Leading by example is crucial for putting the transformational spirit in your team. Moreover, motivation is also essential to ensure that the transformational vision is achieved. Although inspiration prods employees to move forward, setbacks can sometimes throw them back. Motivation is needed to ensure that the employees are constantly willing to put their best foot forward.
Encourage creativity
One of the key ingredients in becoming a transformational leader is
encouraging creativity and innovation.
It means giving your team some space to experiment and try new things, as well as embracing change in the organization's overall makeup. This may entail abandoning old ways of doing things to embrace new technologies or methods that can improve productivity or efficiency. While challenging conventional thinking is complex, it is essential for success if you want your team to be able to think independently and take on risks.
Provide support and guidance
One of the most significant challenges a transformational leader face is providing support and guidance to their team members. This may require juggling multiple priorities at once and dealing with employees who might need clarification or support to accept the change. In order to help your team dynamic thrive, you need to be able to give clear instructions and expectations for everyone involved in the organization's transformation. At times, you might also be necessary to hand leadership duties off temporarily to to provide more space for your team members. The key is to
provide adequate support
to your team so that they can bring change that improves productivity.
Conclusion
As a leader of any team, it is essential to be able to lead in a transformational way. This leadership style is based on the belief that leaders can change the world and make a difference. Understanding transformational leadership and how you can become one yourself can help your team reach new heights. Make sure to check out our website for more helpful tips on how to be an effective manager and leader.
Make the most of your role as a leader by leveraging the power of transformational leadership!
Use our effective delegation toolkit today and start making a positive impact on your organization's success!
---
FAQs
What are the 4 elements of transformational leadership?
The four commonly accepted elements of transformational leadership are:
– idealized influence
– inspirational motivation
– intellectual stimulation
– individual consideration
What is the main focus of transformational leadership?
The main focus of transformational leadership lies in enabling the employees to create unique and innovative pathways of growth for the team. Typically, it relies on out-of-the-box ideas delivered with confidence to accomplish them.
Why is it called transformational leadership?
Transformational leadership is named so because it carries the idea of bringing about significant transformation in the team's growth trajectory. It typically involves a change in the core ideas, methods of work, and strategies.
---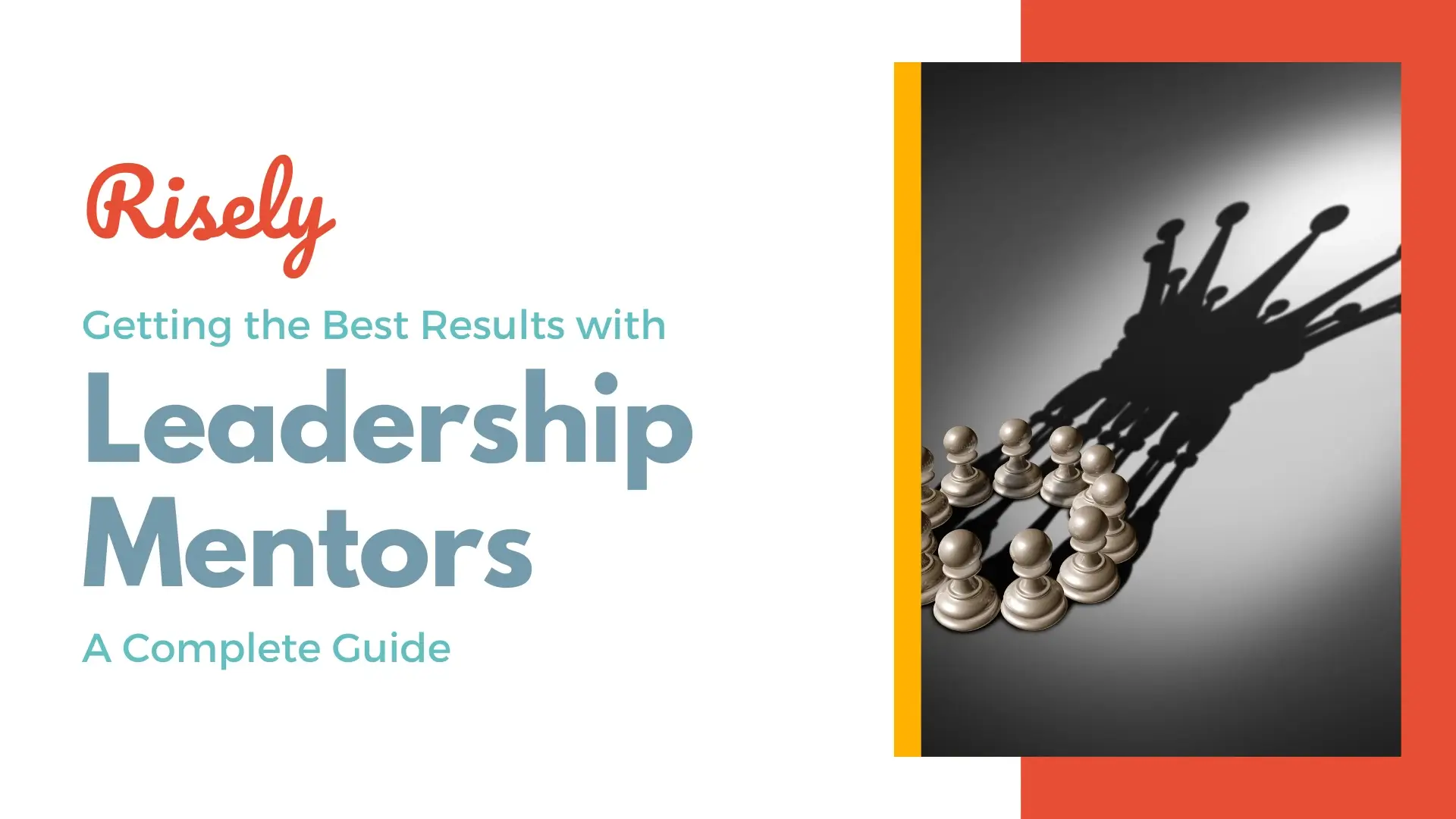 Getting the Best Results with Leadership Mentors: A Complete Guide As a manager, you know that leadership and managerial skills are essential for success. But developing these skills can be…
How To Lead By Example: 5 Effective Ways For Managers As managers, it's essential that we set an example for our employees. There are several ways we can lead by…