How To Attract The Best Prospective Candidates For Your Team?
Even though searching prospective candidates is a recruiter's job, the hiring manager also plays a significant role here. They are responsible for selling their team to the prospective candidate. It can be challenging, but managers can do it successfully with the right approach. This blog post will cover six practical tips managers can use to effectively attract good prospective candidates to their team. Let's start with understanding what exactly selling the team to prospective candidates means.
Selling your team is about attracting the candidate to work for you
One of the most important things you can do when recruiting is to sell your team to a prospective candidate. As a manager, you need talented people on your team. To increase your probability of hiring good talent, you must attract them to you. It would be best if you made a good case for why someone should join your team. It means convincing them that your team is the right fit for them and that they would be happy working with you. Moreover, it also shows how working in your team will add value to their careers. Basically, it is the process of making a prospective or the right candidate excited about the opportunity with an open position in your team.
How to sell your team to a prospective candidate as a manager?
Framing and living your team's culture
With so many companies looking for the best talent, managers must frame their
team's culture
in a way that is appealing to a prospective candidate. A team's culture can make or break the team, so making the correct impressions and finding the right fit for your team is essential. First and foremost, managers should ensure that their team's values reflect in everything from how they behave on the job to what they are working on. And finally, a manager should create an environment where employees are proud to work and feel like they are making a valuable contribution. It will send the right message to the prospective candidate that working in your team can be fulfilling and helpful, and the culture of your team is something worthy of being a part of. It will make your team much more appealing than the other options in the market.
Being an Authentic Leader and genuinely building a good team
Being an authentic leader and genuinely putting efforts into building a good team can be a great selling point for your team. Coming out as genuine and original in managing your team will go a long way in attracting desirable candidates to join your team. It will make them confident in themselves, their team, and their work. It makes them approachable, which is essential for attracting high-potential job seekers. In addition, being authentic demonstrates that you are invested in your employees' success and
well-being
. That can also be a significant selling point. Beyond that, when you'll put genuine efforts into building a good team, you will be able to have highly competent team members on board.
They'll work cohesively
and will be complementary to each other. To sum it up, they are the ideal team a prospective candidate would look forward to joining.
Creating An Engaging Interview Process
When you are looking to sell your team to a prospective candidate, it is essential to create an engaging interview process. By being transparent, forthcoming, and honest with your candidates, you will be able to assess their skills and fit into the company culture. You can do this by ensuring that your interview questions are relevant to the role you're hiring for and tailoring your interview process to the individual. Additionally, by interviewing in a relaxed environment, you will be able to ask
critical questions
that will help you determine if the candidate is a good fit for your team. Doing all that and creating an engaging interview where the candidate will get a chance to speak themselves out will be highly beneficial. They will get an impression that you will appreciate their input if they join your team, and who doesn't want that in a job?
Showcasing the uniqueness of your team
One of the best ways to sell your team to a prospective candidate is to showcase the uniqueness of their team. By highlighting the skills and experience of team members together with the team's growth potential, managers can attract qualified candidates looking for a challenging and inspiring work environment. Candidates will be more likely to join a team with a clear vision and goals and work hard to achieve them. By highlighting your team's strengths, you can make an impact on the job market. It will then convince
top talent
in the market to join your team.
Show it; don't tell
When trying to sell your team to a great candidate, it can be tricky to win them over. After all, you're asking someone to put their trust in you and believe in your vision for the future. But that doesn't mean you have to bombard them with endless testimonials and promises of glory; instead, show them the ropes by inviting them to meet the rest of the team and hear their experiences firsthand. You don't need to ask them to believe in your word; instead, let them listen to it from your current employees themselves. It will give them a better idea of what it's like to work with you. They may also understand whether or not your company is a good fit for them. It will further build trust and confidence and make it easier for them to decide to join your team.
Allow them to learn more about your team and the role you are offering
Finally, to sell your team to a prospective candidate, you should also give a chance to your team. It would help if you considered inviting potential new hires to spend one day with your team. It can take place during the interview process. Let them meet the team and see how your workplace is, how the work is done, how your team engages with each other, and the level of
cohesiveness within the team
. This way, you will be able to let them know more about your organization and the role you are offering. You will also be able to see whether they have what it takes to join your team and help contribute to the success of your organization. By letting them get a firsthand look at the fun, perks, and excitement that comes with working in your team, you are sure to win their confidence in you, and they may join your team with all their interest.
Conclusion
Selling your team is difficult, but it can be made much easier with the proper guidance. In this blog, we have provided tips on how to sell your team to a prospective candidate as a manager. Following the advice provided will ensure that the process goes smoothly. You will also ensure that the team gets stronger daily with suitable candidates on board. Thanks for reading!
Use active listening to find the right candidate for your team.
Download the free active listening toolkit for managers to negotiate better.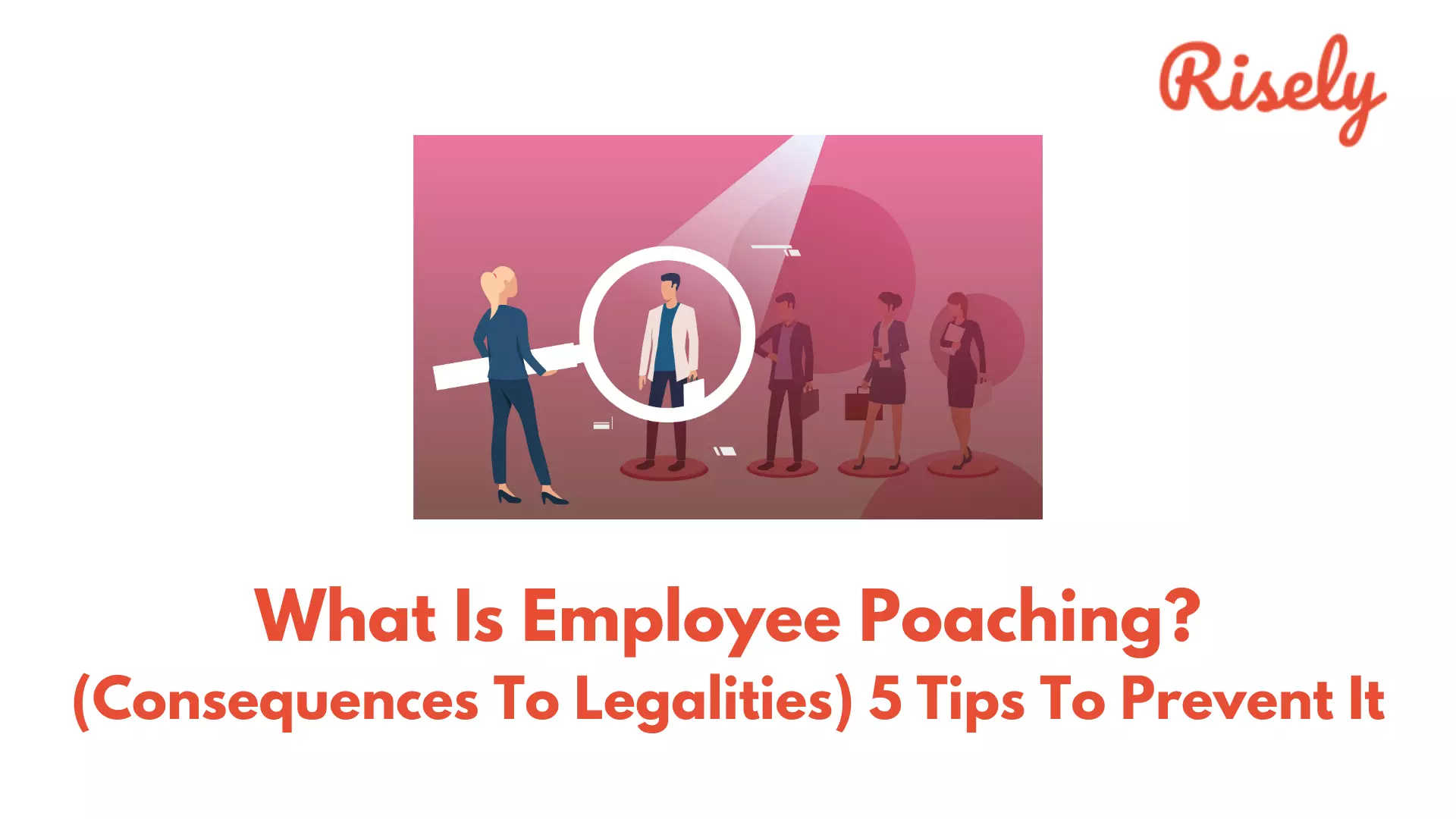 What Is Employee Poaching (Consequences To Legalities)? 5 Tips To Prevent It Your star employee, who brings innovative ideas to the table, excels in their role, and has become an…
5 Ways To Master Emotional Management At Work For Managers Management of emotions is one of the most crucial skills managers need to lead and manage their teams effectively. Unfortunately,…