How Teams Use Leadership Coaching For Performance Improvement?
Teams are always on the quest to improve performance. But what is the most effective way to do it? From focusing on accountability to increasing motivation – numerous hacks are suggested for performance improvement. Investing in leadership coaching is one effective way of ensuring that your team always stays on top of its goals and challenges. While leadership development exercises add a great boost to careers, there are many ways in which they add tremendous value to teams. This blog will explain how teams can use leadership coaching for performance improvement. Additionally, we will see how teams can make the best use of their potential with the help of leadership coaching. We will also take a short detour to understand the different types of leadership coaching. So let's begin.
What are some of the most common reasons why teams need leadership coaching?
There are a variety of reasons why teams might need leadership coaching. Some common reasons include the following:
ineffective communication
lack of team coordination
unclear role expectations
conflict within the team
Inability to gain the confidence of a leader
Leaders unable to communicate effectively with their team or manage conflicts may find themselves in positions where they're unable to achieve their goals. It happens because they need help to identify the challenges stopping their growth. Leadership coaching helps identify blind spots and weaknesses that limit achievement in such cases. Coaching for performance can help leaders break through these barriers and increase productivity by helping them understand their strengths and weaknesses as a leader. By working with a coach, team members can develop skills that will enable them to work more collaboratively and harmoniously towards shared objectives. It provides essential feedback and roadmaps to develop specific skills. In addition, it is exponentially useful for managers and leaders who cannot access in-house development tools such as mentorship due to organizational factors. Managers leading smaller teams or those who do not have access to seniors from their industry can gain substantially with the help of leadership coaching. Moreover, leadership development exercises help leaders gain an edge over their peers. In addition to building personal skills, they understand qualities that are key to keeping teams together through highs and lows. After understanding the ins and outs of leadership in-depth, such managers and leaders help their teams grow massively with the help of their vision and the ability to realize them.
How Can You Use Leadership Coaching For Performance Improvement?
Leadership coaching is a process that helps teams improve performance by identifying and addressing areas of weaknesses. Through this process, coaching
strengthens relationships within the team
, leading to increased synergy and collaboration. In addition, leadership coaching can help teams develop new strategies for addressing challenges and progressing forward. Overall, leadership coaching for performance improvement leads success which offers tangible benefits in the form of:
Communicate effectively
Leadership coaching can help leaders communicate better and more effectively with their team members. It helps them identify the mistakes they are making with their communication practices that reduce their effectiveness. Moreover, it can teach assertive communication with which they can become more influential leaders. Through effective communication, team members can understand the goals and objectives of the organization as a whole. Furthermore, leadership coaching can also improve communication within specific teams or departments within an organization.
Give and take feedback
Leadership coaching can help leaders give and take feedback effectively. It helps them better understand their team members' needs and how to meet them best. Feedback is an important part of developing strong relationships with others, as it allows team members to share their thoughts and feelings openly in a constructive manner. For instance, it can help them improve their skills in conducting one-on-one meetings, which are a great way to connect with team members. Furthermore, effective feedback makes it easier for individuals to identify areas where they need improvement to work towards achieving goals more efficiently.
Delegate effectively
Leadership coaching can help leaders delegate effectively. It helps them make decisions more quickly and efficiently, as well as improve the quality of tasks delegated to team members.
Delegation
is a key part of effective management. It allows leaders to focus on larger goals while delegating smaller tasks to subordinate individuals or teams better equipped to handle them. It also frees them from micromanagement. By using leadership coaching for performance improvement, leaders can improve their delegation skills by better understanding their team member's strengths and weaknesses. By doing so, they can identify the competencies of their team members and assign the right degree of autonomy to ensure that they function effectively. Furthermore, leadership coaching can also improve decision-making skills by teaching leaders how to assess risks and potential rewards before taking action.
Manage conflicts better
Conflicts are a natural part of any team environment, as different individuals have different goals and priorities. However, conflicts can disrupt productivity and lead to irreversible damage if not managed effectively. Effective conflict management requires a good understanding of both sides of the story. This is where leadership coaching comes in handy, as it helps leaders understand their motivations and how they might impact others on the team. Doing this can identify potential sources of conflict before it escalates into an altercation or even violence. Furthermore, effective management also involves finding solutions to conflicts that benefit all parties involved- something that leadership coaching can help with. The experience and insights of leadership coaches can turn challenges into opportunities for managers.
Make the best use of your time
Leaders are typically focused on their own goals and objectives, leading to inefficient use of time. One common example of this is procrastination- a behavior in which individuals put off tasks they know needs to be done because they feel overwhelmed or uncomfortable. Leadership coaching can help leaders identify challenges that reduce workplace efficiency. Moreover, good leadership coaching can help leaders develop good routines that include effective
time management
enables by smart goal setting. The essential skill of time management, tracking progress for goals and setting achievable deadlines is enhanced through good leadership coaching for performance improvement.
Become agile
In a rapidly changing world, agility is essential for leaders. To remain competitive, leaders must be nimble and able to adapt quickly to take advantage of new opportunities. However,
being agile
often comes at the cost of efficiency- one of the key challenges leaders face when managing their time effectively. Leadership coaching for performance improvement can help with this challenge by helping individuals develop the required skills to adapt to changing circumstances quickly.
Lead teams with ease
Many leaders need help to lead teams effectively. The key function of leadership coaching lies in making this easy. Leadership coaching can help leaders develop skills that make leading teams easier and more effective by focusing on -building trust and relationships with team members, creating clear and achievable goals, setting effective deadlines, and providing feedback that is both constructive and consistent. All in all, it helps them develop the core competencies for effective management. Hence, leadership coaching for performance improvement is a great tool for managers and leaders.
What are the different types of leadership coaching?
There are different types of coaching that can be beneficial to leaders. These include:
Targeted-behavioral coaching
This type of coaching for performance helps individuals change their behaviors to achieve specific goals. For example, if an individual wants to improve their communication skills, targeted-behavioral coaching would help them learn how to better communicate with others effectively.
Team Coaching
This type of coaching for performance improvement focuses on helping individual team members work together more effectively. It can help them improve their communication, problem-solving, and collaboration skills.
One-on-one coaching
One-on-one coaching is a form of coaching for performance that typically focuses on personal growth and development. This type of coaching can help leaders improve their skills in areas such as communication, problem-solving, delegation, team management, and leadership abilities.
Executive Coaching
Executive coaching is a type of coaching that focuses on helping leaders to improve their skills in areas such as problem-solving, decision-making, and management. Executive coaches can provide them with specific expertise in these areas.
Technology enabled coaching
Technology-enabled coaching is a form of coaching that uses technology to help leaders learn and grow. Teams can use this type of coaching for performance improvement to support informal learning, provide feedback, and manage training programs that work independently. The benefits of leadership coaching vary depending on the individual's needs and goals. Team coaching for performance may help some people learn how to work together better. In contrast, others may need targeted behavioral or executive coaching to help them develop specific skills required for effective leadership. Know more about the different types of coaching
here!
Conclusion
Leadership coaching is a powerful way to help teams improve their performance. By providing individualized feedback and coaching, leadership coaching helps teams identify and address any issues preventing them from achieving their goals. Various types of leadership coaching can help businesses of all sizes. In this blog, we listed the key features needed in every leadership coaching for performance improvement. If you are looking for leadership coaching for performance improvement, ensure it ticks all the right boxes!
Performance improvement calls for problem-solving. Are you ready?
Test your problem-solving skills with Risely's free self-assessment for managers today.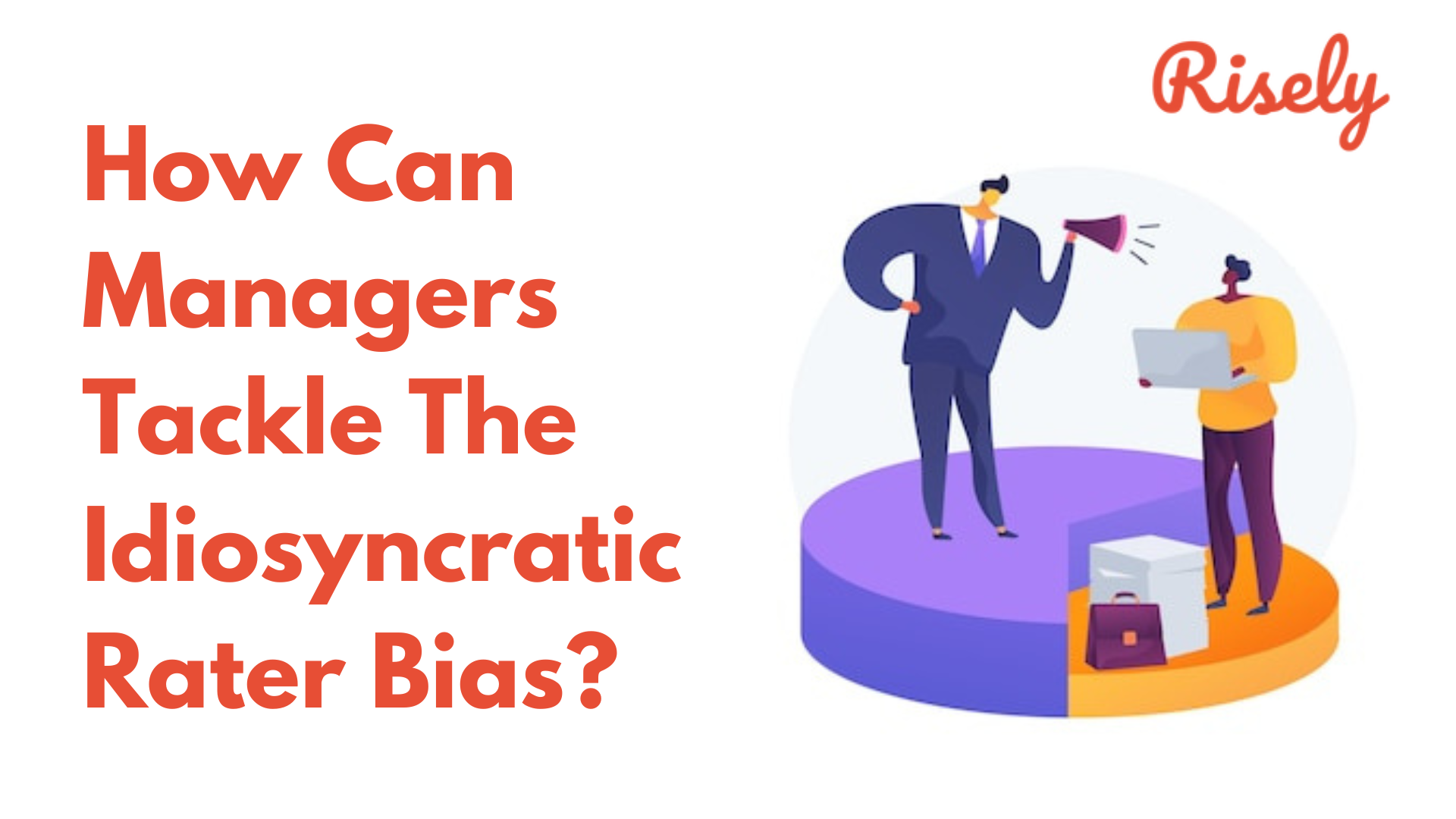 How Can Managers Tackle The Idiosyncratic Rater Bias? Performance reviews have several important functions in teams. When employees do not receive accurate performance reviews, their growth can stagnate, or even…
What Is The Recency Bias Effect? 5 Ways To Overcome It Decision-making is a key skill for managers. Moreover, the decision-making needs to be rational as well! The recency bias…