5 Smart Manager Moves To Save Your Team From Setting Up For Failure
Every team aims to achieve success in all its endeavors. And to do so, they often make considerable efforts. However, at times, the teams have to face failure. Failure is an important part of the journey. There are numerous lessons that teams can learn from failures. Nonetheless, a smart manager will work to minimize the chances of failure. Instead, they will work actively to save their team from setting up for failure. If you want to become a smart manager who promises success confidently, keep reading!
Saving Your Team From Setting Up For Failure
Even though success is what all teams aim for, they may end up failing. Sometimes the cause might not be apparent at first. But even seemingly well-organized and functional teams can fail. What gives? The team might be set up for failure. This happens when there are structural issues in the team and management. In this case, the probability of failure is maximized due to anomalies affecting every action the team takes. Teamwork is essential for any business, and success is only possible with a strong team. However, teams are affected by a number of factors. The environment and behavior of the team's constituents make a crucial difference to the team's performance. More so, the impact of a manager remains crucial. They are elemental in guiding and coordinating the team for the best results. Therefore, a manager's decisions can save their teams from setting up to fail. Here are five things you can do to save your team from setting up for failure.
5 Ways For Smart Managers To Avoid Setting Yourself Up To Fail As a Team
Avoid making assumptions
Setting up for success is essential when it comes to managing a team. But it's not always easy to get it right. That's why it's important to make sure you avoid making assumptions. This means setting clear expectations from the beginning and communicating them often. Making assumptions can have you start with the wrong ideas in your mind. The very base of your strategy can be shaky after that. In order to avoid this, you must practice the habit of asking questions whenever you need information. Surely, this will require you to go back and be worth a lot, especially in the beginning. But in the long run, you will have established resilient
communication
chains that can withstand disruptions. You can lead your team in setting up healthy communication practices through your example. When you set out on a clear note, you will minimize the
menace of miscommunication
. This will help everyone on the team understand their roles and responsibilities and know what they can expect from the project. Additionally, giving everyone a voice in decision-making – will help avoid resentment and conflict down the line. Finally, don't make assumptions about team members' abilities or motivations – this can lead to frustration and conflict. Instead, your approach should involve appraisal and recognition. Making assumptions often lead to conflicts in teams with allegations of bias and favoritism.
Follow up and measure
Setting up a team is critical for any business, but it's especially important for success. Without proper management, your team can quickly set up for failure. Follow up and measure their progress regularly to ensure they're on track and meeting your objectives. This will help you develop personal growth plans for them that will help them achieve the outcomes you desire. To do this, you will need to begin by setting standards and criteria to measure their progress. Moreover, remember that your assessments are carried out regularly enough to provide meaningful results. Regular follow-ups can take many forms. You can have group discussions on team matters. Managers can also have
one-on-one meetings
with the team members to understand their concerns and situations with privacy better. Additionally, evaluate their performance regularly to give them helpful and measurable feedback. And lastly, make sure you follow up with your team members after setting them goals and tasks. This will ensure they understand their expectations and that you're still vested in their success. Conducting
effective performance review meetings
is crucial in this. All in all, managers need to remain in the loop with their teams to keep the forward push going.
Reduce vagueness in objectives
Setting objectives is one of the most important steps toward success. Vagueness can lead to confusion and discord on your team and quickly derail any progress you've made. Moreover, if your objectives are defined vaguely, you will have difficulty measuring progress. To organize work effectively and measure progress properly, you will need to reduce subjectivity in definitions. Instead, explain the duties and goals to team members objectively, which helps them understand. When writing your objectives, ensure they're clear and concise – this will help everyone understand their expectations. Understanding is crucial before taking any action. Additionally, be specific about the goal you want to achieve – don't leave it ambiguous or open-ended. And finally, make sure all members of the team are included in developing and approving these objectives – this will reduce conflict down the line. Further, they will feel that their opinions are valued and will be encouraged to bring up more innovative ideas. Continue reading here to learn h
ow to set smart goals as a manager
.
Keep your team engaged and build relationships
Engagement is key to a successful team. When your team is engaged, they're more likely to stay on task and meet your objectives. And while it's important to set clear goals and tasks, it's equally – if not more – important to build relationships with your team members. This means learning about their backgrounds and interests and building mutual trust. It also means being supportive when needed (providing feedback that's helpful rather than negative) and taking the time to listen attentively. Building relationships involves
building emotional connections
with your team members. The existence of a personal connection between the members and the managers will; make them feel like valuable members of the organization. Moreover, engaged employees show better performance than disengaged employees. It's important to keep your team engaged and build relationships to achieve success. Their motivation is essential to any organization. Lack of motivation can lead to burnout and, ultimately, failure. To maintain high levels of motivation in your team, it's important to understand each employee's motivators. This may include things like job satisfaction or advancement opportunities. Once you know what motivates them, you can better address their needs with proper planning and management. Recognition can be an
effective motivational tool
as well. For keeping the employees with you throughout, you will need to work on creating relationships with them.
Have A Plan
Having a plan is essential to setting up for success. Without a plan, knowing where you're headed and how you'll get there isn't easy. And while this doesn't have to be an elaborate document, having at least some idea of what you want – and why – will help your team stay on track. In the absence of a clear plan and path of moving forward, people will go astray. Moreover, their motivation will fall when they do not see a final goal arriving out of their efforts. Therefore, a plan that motivates employees is a key tenet. Once you've completed developing your objectives and goals, make sure to put them into action by outlining exactly what needs to be done to meet them. It will ensure that everyone involved is aware of the progress and that each task is relevant and helpful. Finally, reward – both tangible and intangible – is essential to
keeping employees motivated
. Managers and leaders should
recognize
when an individual completes a goal or hits a milestone on the path to success. Praise can take many forms, such as words of encouragement or gifts. However it's delivered, recognizing people for their hard work sets the tone for future endeavors and helps keep them focused on what matters most: achieving your goals.
Conclusion
As a manager, one of your most important jobs is to ensure that your team succeeds. You need to ensure that you are not setting yourself up to fail. However, it's not easy – especially when resources are tight. In this blog, we have discussed some smart manager moves that will help you save your team from setting up for failure. By following these tips, you'll be able to prevent team members from feeling overwhelmed and stressed and help them to succeed in their tasks. Don't wait – start implementing these smart manager moves today and see their positive impacts on your team!
Enhance engagement with meaningful relationships in your team through one-on-one meetings.
Get the free effective one-on-one meeting toolkit that comes with 50+ sample questions you can use.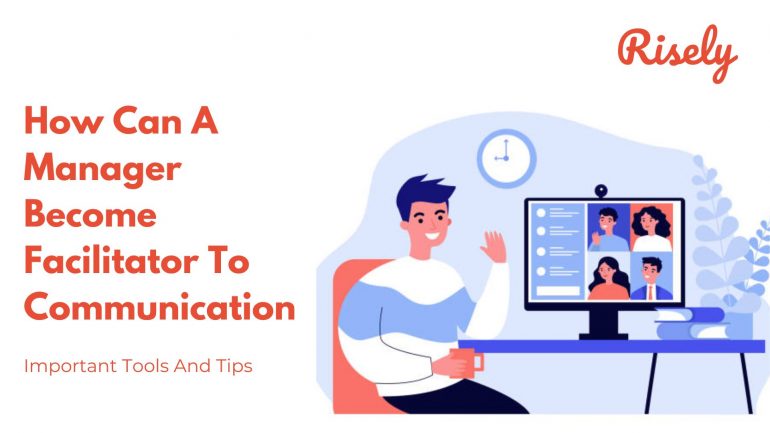 How Can A Manager Become Facilitator To Communication A big part of a manager's role is to become a facilitator to communication between team members. This becomes increasingly important as…
Do you find yourself constantly following up with your teams? Following up with the team is hard. I get it. It is even harder to do it constantly and get…