Find a powerful Ikigai as a Manager. What motivates you every day?
If you're looking to become a better manager, you need to understand the concept of Ikigai. It is a word that describes your life's purpose or vocation. It's why you get up in the morning and the driving force behind everything you do. Motivation plays a vital role in the managerial function. But before embarking upon the journey of motivating your teammates, it is crucial to understand your
motivation
. And, as with all things life-changing, finding your Ikigai or purpose can be a daunting task. This blog is devoted to helping you uncover and incorporate it into your daily life. By learning about the different factors that contribute to fulfillment and then experimenting with ways to incorporate them into your life, you'll soon be on your way to becoming a manager powered by purpose.
What is Ikigai?
The concept comes from a Japanese word – Ikigai. The word is formed from two Japanese words. The word brings together "iki," meaning life, with "kai," meaning result or fruit. Together it means the reason for living and what makes your life worth living. It's your raison de etre.
"When you have a clear purpose, no one can stop you." – Ikigai, Hector Garcia
This quote sums up the philosophy. Your Ikigai becomes the driving force that keeps you going even in the face of multiple challenges. It's a concept that has been around for centuries and has recently become popular in the West. The reason behind this quick and recent popularity is a book titled "Ikigai" that brought the philosophy to everyone worldwide. Simply put, it is the purpose or mission in life that drives you to be happy and fulfilled. Check out "
Fueling success: The importance of employee motivation in the workplace
" It's crucial to find a purpose that motivates you every day so that you can stay motivated and satisfied with your work. Especially when your work is prone to monotony, lethargy can creep up to drive your interest. As many people continue to work without finding any meaning in it, it eventually becomes tiresome for them. Consequently, they put in the bare minimum effort to get the job done without feeling attached to the work itself or the results. Therefore, it becomes essential to find something that disrupts this harmful routine.
How does Ikigai help a Manager on Duty?
It can become the thing that motivates you every day to put your best foot forward. Instead of the bare minimum, you do your best. The tendency to go above and beyond the call of duty is essential in an active manager that is committed to the growth of their team. Moreover, a motivated manager in business is sure to fill their team with enthusiasm, making it a win-win situation for everyone. A state of
well-being
occurs when one is devoted to their work. According to traditional Japanese medicine, well-being is not just about your physical health but also your mental well-being.
Finding a purpose
that helps you remain mentally fulfilled is essential for your overall well-being. There are many possibilities for finding an Ikigai, but it just takes effort and exploration to find what truly drives you. If you're unsure where to start, think about what you're passionate about and what makes you happy. From there, it's just a matter of living out that purpose strongly!
How can you use Ikigai or purpose as a Manager?
Running a successful business is tough – managing people, working long hours, and ensuring deadlines are always met is no easy task. But it's also a rewarding experience if you can find a powerful purpose to motivate you daily. You can't find it if you don't know what it is. So take some time to reflect on the things that make you happy and passionate in life. To find your purpose, start by thinking about what motivates you daily. Write down what comes to mind and stick to that list throughout the day. Check out "
How Company Culture Shapes Employee Motivation? A Manager's Guide
" Once you've got a good idea of what motivates you, start infusing your job with aspects of that purpose. After discovering what's driving you, commit to living out that purpose daily. Doing so will help keep your motivation high and ensure that your work always meets expectations. This will make it more enjoyable and rewarding for you and your team/employees. So, go out and find your purpose – it may be the key to a successful career!
Above all, he has to find his purpose, his reason for getting out of bed, his Ikigai. – Ikigai, Hector Garcia
Now there is no sure-shot mantra for finding your purpose. Neither is there any perfect Ikigai. What motivates you is entirely about you and your goals, no matter how different it is from the rest of the world. Therefore, remember to remain free from influence or judgment while looking for it. You might already be trying to find it unconsciously without realizing it. Check out "
How Self Motivation Can Boost Your Morale To Achieve Your Goals?
" If you're looking for a powerful purpose as a manager, it's essential to find what motivates you daily. This can be done by looking at your values and how they align with the goals of your company or department as a manager in the business. Once you have this information, you can make better decisions based on your interests and values.
Why should you use Ikigai as a Manager?
As a manager, knowing what drives you daily is important. This will help you inject aspects of your purpose into your work. By doing so, you'll be more productive and enjoy the experience more. And most importantly, it will show that you care about your employees and their well-being. Start thinking outside the box when looking for ways to infuse aspects of your Ikigai into the workplace. Check out "
Are you a motivated leader? Find 6 traits here to become one
" It can be difficult to stick to a conventional routine when faced with opposition or new challenges every day, but that doesn't mean there aren't any effective methods at our disposal. Experimentation is key. Working in an office environment where everyone is different can be tricky, but finding your purpose can help you overcome these challenges. This can be anything from your values to the goals of your department or company. Additionally, using your purpose as a manager can help you connect with people from all walks of life and achieve success together. Using your Ikigai as a manager means you devote yourself to your work. As a devoted manager, you pay attention to your work and team, recognize their efforts, and provide timely
feedback
. Also, when you use your purpose as a manager, you can inspire your team to do the same. The example of a devoted leader or manager will motivate the employees to follow in their footsteps and similarly give their best at work. Check out "
Boosting employee morale: The power of employee encouragement in the workplace
"
Conclusion
In summary, you can use your Ikigai two ways as a manager. First, you can use it to
improve your productivity
and growth at work. Moreover, it can become a way to inspire others to do the same. A team holding fundamental values aligned with the organization's values will surely bring laurels to its name. Finding your purpose is a crucial step in
finding success as a manager
. You can lead a successful and fulfilling career by understanding and using it to its fullest potential. The concept derived from Japanese philosophy stands for a unique and fulfilling purpose in life that motivates you to achieve your goals. Once you've found your Ikigai, use it to drive you to achieve your daily objectives. Make sure to write down your Ikigai and keep it close to you so that you can access it when you need it the most. Thank you for reading!
Keep the motivation in your team high with the free growth mindset toolkit.
Unlock knowledge to build a growth mindset that helps you overpower challenges every day.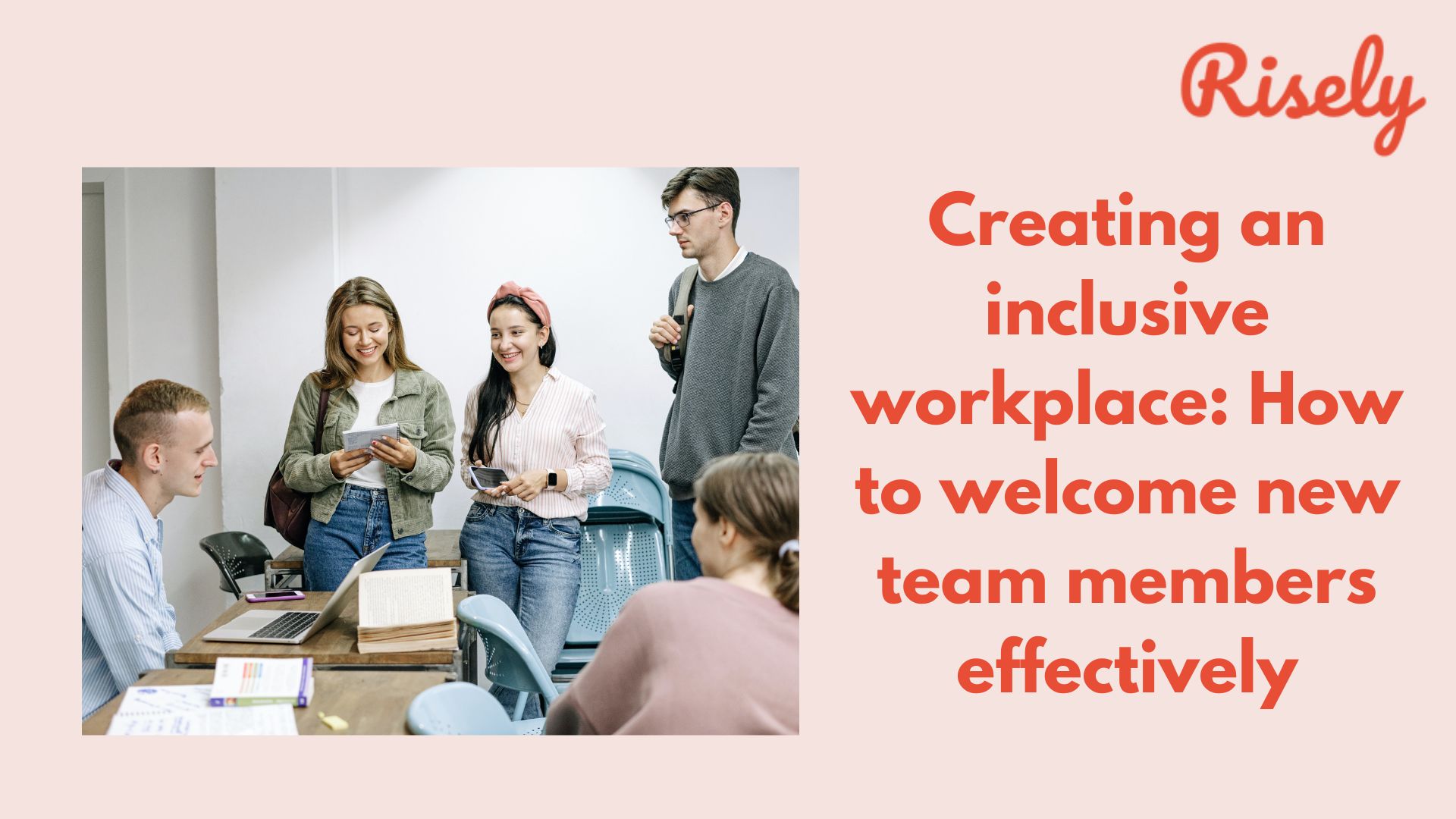 Creating an inclusive workplace: How to welcome new team members effectively The first impression is crucial, especially when welcoming a new team member. A strong and genuine welcome sets the…
Navigating your first day as a manager: Key strategies for success Stepping into a managerial role is an exciting and pivotal moment in one's career. The first day as a…