What Are Learning Organizations & Why You Should Build One?
As a manager or leader, you know the importance of training and development for your team. A learning organization is designed to take care of all of that. But building a learning organization can be a challenging task. This blog provides the basics of what a learning organization is, examines its characteristics, and explains why you should build one in your team. By understanding the benefits of organizations designed to accommodate learning, you'll be better equipped to create a culture that promotes learning and growth. So don't wait – start building your team's ladder to success today!
What are learning organizations?
There's no doubt that learning organizations are a growing trend in the workforce. They have a wide range of benefits, including increased productivity and employee satisfaction. So what is a learning organization, and why should you consider building one? A learning organization is an organized structure that stimulates continuous learning and development in its employees. Learning organizations can be defined as any organization designed to help employees learn and grow. It can include everything from formal education programs to self-improvement seminars. Employees are constantly learning new things, leading to improved performance and satisfaction. They are engaged in new and innovative ways of thinking, working, and creating. A learning organization's key benefits are improved productivity, employee retention, lower turnover rates, and increased innovation. It will allow your employees to keep up with the latest industry trends and developments, raise their skillset above average levels, and increase their chances of career growth in an ever-changing environment. Learning organizations come in various models, so it's important to find the right one for your needs.
What are the characteristics of a learning organization?
Continuous learning
Continuous learning is a philosophy that advocates for absorbing new information and skills on an ongoing basis to improve your overall knowledge and abilities. Adopting this approach makes it easier to find solutions to problems or identify new opportunities. It can also help you stay current with the latest trends and changes in your field.
Continuous learning
can take many forms, including attending workshops, reading books, watching videos, listening to podcasts, using social media tools like LinkedIn or Twitter for networking purposes, taking online courses, and more. A learning organization is designed to stimulate continuous learning and development in its employees. It includes everything from formal education programs to self-improvement seminars. Employees are constantly learning new things, leading to improved performance and satisfaction.
Collaborative learning
Collaborative learning is another key characteristic of a learning organization. It involves working together to solve problems or learn new information. This
collaborative approach
allows for greater engagement and mastery of the material, as well as increased understanding on all sides. It helps employees build team skills and knowledge, leading to improved collaboration and teamwork. Collaborative learning can take many forms, including problem-solving workshops, team development activities, brainstorming sessions, thinking-aloud exercises, case studies/simulations/role-playing scenarios etc.
Growth mindset
A
growth mindset
is a powerful mental habit that can help managers achieve their goals. It refers to the idea that individuals with a growth mindset believe they can and will grow as they progress in their careers and life experiences. This outlook allows employees to take steps towards achieving their objectives rather than viewing failures or setbacks as adverse events. A growth mindset has been linked to enhanced professional and personal performance. In work settings, those with a growth mindset are more likely to be proactive problem-solvers who think creatively about ways to solve problems instead of assuming there is no solution. As a result, constantly learning teams always have a growth mindset at their core.
Innovative
Innovation
facilitates learning by making it possible for people to do things differently, leading to discoveries and improved understanding. A team constantly looking for ways to improve and innovate is likely a learning organization. Innovative organizations are those that are constantly searching for new ways to do things, as well as new ideas. They are also open-minded and willing to try different approaches to achieve success. These characteristics help the team stay ahead of the competition and ultimately increase employee satisfaction.
Visionary leadership
A visionary leadership style inspires others to reach their full potential. Visionary leaders have a clear vision of where they want the team to go and set ambitious goals for the team. They also foster a culture of openness, collaboration and teamwork to achieve the organization's vision. A visionary leadership style's goal is to improve employee performance and create an organizational environment that encourages learning and innovation. A leader's vision sets out guidelines and roadmaps for the whole team to move along. This type of leadership allows employees to challenge themselves and grow as individuals, which benefits the team as a whole.
What is the learning organization culture?
A learning organization is built around the concepts of lifelong learning and reflective practice. Employees are constantly retraining their skills so that they can keep up with the latest changes in their industry or field. To make this possible, a learning organization must have a culture that supports these objectives. One way to support these goals is to create an environment where employees feel appreciated and can develop their capabilities. It is also essential for leaders to be committed to continuous improvement so they can provide guidance and feedback that will help others grow professionally. Finally, it's essential for the organization's mission or vision statement to be infused throughout every aspect of its operations. The culture of a learning organization highly emphasizes –
Communication
Recognizing efforts
Taking risks
Acknowledging failures
Why should you build a learning organization?
Improved problem-solving
Managers and leaders should focus on building a learning organization primarily because it enhances their core functions, including problem-solving and decision-making. With the help of a culture that emphasizes communication and overcoming challenges together, you can build a team that resolves issues instead of quarrelling over them. The culture built in a learning organization carries benefits even outside the scope of knowledge sharing.
Knowledge sharing
A learning organization is built around lifelong learning and reflective practice. Employees constantly retrain their skills so they can keep up with the latest changes in their field. Employees feel appreciated and able to develop their capabilities. When executed correctly, knowledge sharing leads not only to improved problem-solving but builds collaboration as well. When employees feel a personal connection to their work, they are more likely to put in the extra effort required for success. A learning organization offers an exciting and challenging environment where everyone can grow and contribute something they are passionate about.
Building collaboration
A learning organization builds collaboration because it fosters an environment of trust and respect. Employees feel comfortable sharing their ideas and knowledge with others, which helps everyone achieve common goals more effectively. When team members work together harmoniously to solve problems, they develop a sense of camaraderie that strengthens their bonds and contributes to organizational success.
Personal growth
A learning organization is an excellent workplace because it encourages
personal growth
. Employees can learn new things, grow their skills and collaborate with other professionals to solve problems. The culture of a learning organization also accepts mistakes as part of the learning process and celebrates efforts that go above and beyond the duties assigned. This makes employees feel appreciated and engenders a sense of satisfaction that contributes directly to employee engagement and productivity. It offers a great opportunity to managers too! Managers in learning organizations can enjoy the benefits of coaching in twin roles. Firstly, they can adopt a coaching leadership style to guide their teams. On the other hand, they can use coaches' help to facilitate their growth.
Coaching helps managers
improve in multiple functional areas by uncovering blind spots hiding their potential.
Efficient and productive teams
A learning organization is also known to be highly
agile
because it adopts the latest technologies and practices. Teams can rapidly adapt to new changes in the industry, which enhances their productivity. In addition, learning organizations often quickly adopt new management policies and systems that improve organizational efficiency. As a result, employees can work on projects with real-world impact within relatively short timeframes. Managers who build learning organizations can be great examples of transformational leadership enabling success.
Cultivate leadership ability
In order to be a successful learning organization leader, you need to have the ability to cultivate team culture. You need to create an environment where employees feel trust and respect for each other. You also need to make sure that everyone is empowered and supported in their roles so they can contribute effectively towards organizational goals. Building strong team culture is essential because it enables your organization to adapt quickly when changes happen in the industry. Guiding your team through this extensive process can help you
hone your leadership skills
.
Conclusion
Learning organizations are a unique and powerful form of organization that can help your team achieve its goals and objectives more effectively. By understanding the characteristics of a learning organization, you can decide if building one is the right fit for your business. In the meantime, read our blog for more information on learning organizational culture and how to create a thriving one. Thank you for reading!
Discover how to build a learning organization for perpetual growth. Get our free growth mindset toolkit today to get started!
Take your team's success to the next level by downloading our free growth mindset toolkit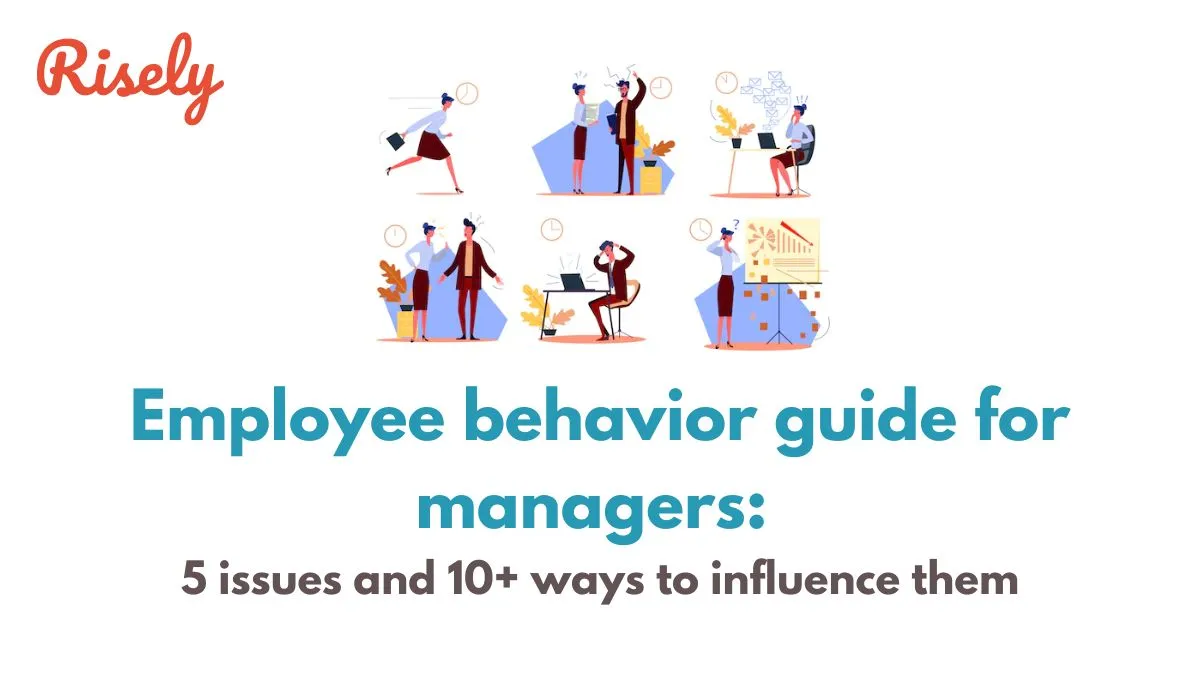 Employee behavior guide for managers: 5 issues and 10+ ways to influence them The behavior of employees in an organization can make or break its success. Positive employee behavior can…
The Power of Storytelling in Training: Top 6 Tips to become a master storyteller Have you ever been engrossed in a story that made you forget everything else? That's the…