6 Conflict Management Interview Questions – How To Hire Better Staff
The workplace can be challenging, and conflicts can arise at any time. When managing a team of people, having good conflict management skills is essential to keep everyone together and productive. This blog discusses the importance of conflict management and shares 6 conflict management interview questions managers can ask to evaluate employees' conflict management skills.
What is the importance of conflict management in the workplace?
Conflict resolution
is an essential skill in any workplace. It helps to ensure a positive working environment, reduces tension, improves communication, and leads to more productive teams and better outcomes. However, conflict management is critical in the workplace because it helps prevent misunderstandings and fights. So, if, as a manager, you are looking to test an employee's skills in conflict management, be prepared to ask some tough conflict management
interview
questions. You can read more about the
benefits of conflict resolution for managers
here.
Why should managers evaluate employee conflict management skills?
Conflict management is a skill that is essential for employees because it enables them to work productively with others. Evaluating candidates' conflict management skills helps managers identify their strengths and weaknesses early on. It can help prevent more severe conflict and allow managers to draw reasonable conclusions about the candidate's ability to handle difficult situations during the hiring process. In the end, effective conflict management can help manage team morale and build employee trust. So, why not make it a part of your job interview process? Managers should ask these 6 conflict management interview questions to decide who would be a good fit for the position.
Conflict management interview questions managers should ask
Managing conflict is an important skill for any manager. It's essential to be aware of the different types of conflicts and manage them effectively. To do this, managers need to have a basic understanding of both parties' positions and needs. When interviewing relevant candidates, managers should ask conflict management interview questions that will test their skills. By doing so, they can assess whether the candidate is a good fit for the position and whether they have the potential to manage conflict in the workplace successfully.
How do you deal with a conflict in the workplace?
Conflicts happen in the workplace, and while they can be challenging to handle, clear communication is the key to managing conflict constructively. Every workplace requires working in teams and collaborating with other team members with different personalities, opinions, and perspectives which can lead to conflict. By asking this question, managers gain insight into employees' ability to answer the question obediently and professionally. It also allows the candidates to share their shortcomings and the steps they are taking to overcome them.

Do you possess conflict management skills? What are the 3 personal attributes that you use to manage the situation?
Conflict management is a skill every employee should have. It helps handle difficult and hostile situations with professionalism and civility. The idea behind asking this question is to assess the employee's understanding of conflict management and test whether they know their attributes, strengths, and weaknesses. By asking this question, managers can clearly understand the employee and their expectations from the team.
Did you ever have a conflict at work? And if yes, how did you manage the conflict?
Conflict at the workplace is unavoidable, but it doesn't have to be a bad thing. On the contrary, conflict can be good for the quality of work as different ideas and perspectives are brought to light. Keeping this in mind, managers should ask this question to evaluate candidates' conflict resolution skills, and by listening to the examples provided by the candidate, managers can understand how they approach
conflicts at work
.
Is it possible to avoid conflict at work? Explain why or why not?
Managers should ask this question in interviews to better understand the candidate personally and professionally. By candidates' answers, the interviewer can understand their knowledge of conflict management and its importance to them.
Have you ever dealt with a problematic coworker while solving a conflict? How did you resolve it?
This question is asked to the candidates to understand how they deal with
difficult coworkers
and whether they are willing to compromise when the other team member is not ready to solve the conflict. The candidate's answer helps the manager to form a conclusion about them based on their approach toward conflict resolution.
What are some of the steps you take to minimize conflicts at the workplace?
Managers should ask this to understand candidates' conflict management skills. By asking this question, managers know how candidates would promote team unity and cohesion and minimize conflicts. And this question will also help managers determine if the candidate is the right fit or an individual who would unnecessarily fight with other team members.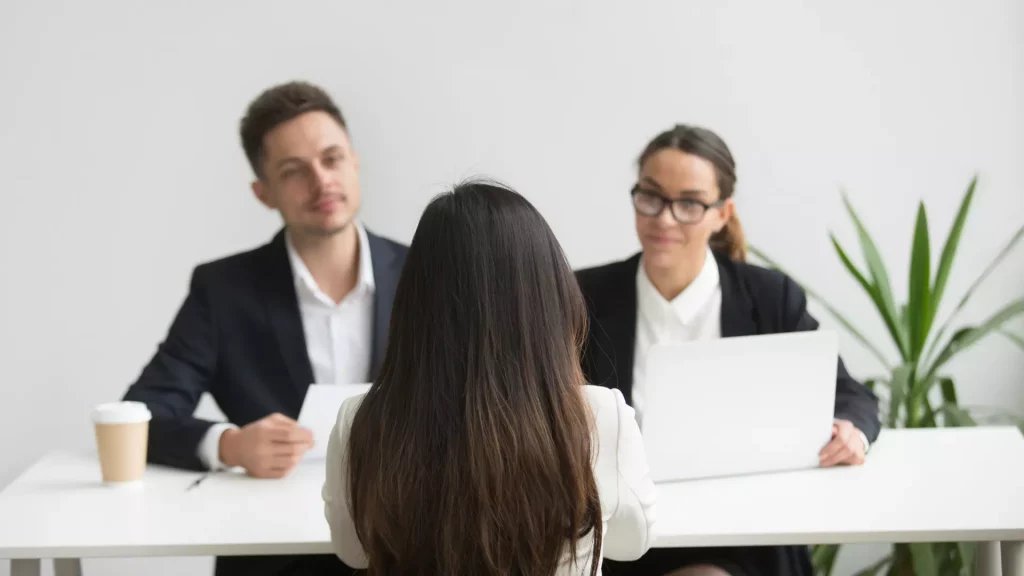 Some indicators that the employees don't have the right conflict management skills
Conflict management is essential for anyone who wants to coexist peacefully or lead a successful team. This is because conflict is inevitable, and we must have the skills to navigate it successfully. Unfortunately, many employees need the skills required to manage conflict effectively. Here are some indicators that the employees don't have the right skills:
They show a lack of empathy when dealing with conflict.
They have little understanding of their emotions and how they affect others.
They need to learn how to handle difficult conversations or situations.
They give generic answers while trying to solve conflicts.
They focus on minor disagreements instead of addressing the root of the conflict.
They avoid conflict altogether.
They are short-tempered and lack patience.
Some indicators that the employees have the right conflict management skills:
They have good listening skills.
They have empathy for other team members.
They have strong communication skills.
They have a good rapport with coworkers.
They believe in resolving conflicts.
They don't pick fights for every minor issue.
They raise concerns professionally.
They always handle customers' complaints and grievances with patience.

Steps you can follow to resolve conflict in the workplace:
Sit down and discuss the problems with the person you have a conflict.
Focus on the situation and behavior; you are having trouble and not on each other's personalities.
While discussing the problems, listen with the intent of understanding their viewpoint and not countering their opinion.
Carefully try to know where you agree and disagree with each other.
Prioritize the area of conflict.
Develop a plan to work on each conflict systematically based on its importance.
Follow through with the objective with the intent to resolve the conflict.
Take Risely's free conflict management toolkit for managers to improve your skills.
Conclusion
As a manager, it is vital to be able to evaluate candidates' conflict management skills to make an informed hiring decision. This blog has listed some of the most common conflict management interview questions managers should ask. By preparing for these questions and evaluating candidates' responses, managers can make an informed decision about who is the best fit for the position. We have also listed a few points to determine if you have the desired conflict management skills or not.
Can your conflict management skills save the day for your team?
Find out now in just a few minutes with the free conflict management assessment for managers
---
FAQs
What are the best interview questions about conflict management?
The best conflict management interview question should test the candidate's conflict resolution skills such as "What is your conflict management style?"
What is a good example of conflict resolution for interviews?
When you are answering this question in an interview, try to pick an example which your conflict resolution skills. Do not take a minor conflict which got resolved on its own. Instead, pick some instance where you took lead.
What are 3 conflict resolution skills?
The process of conflict resolution can include skills such as interpersonal skills, effective communication, empathy, and active listening.
---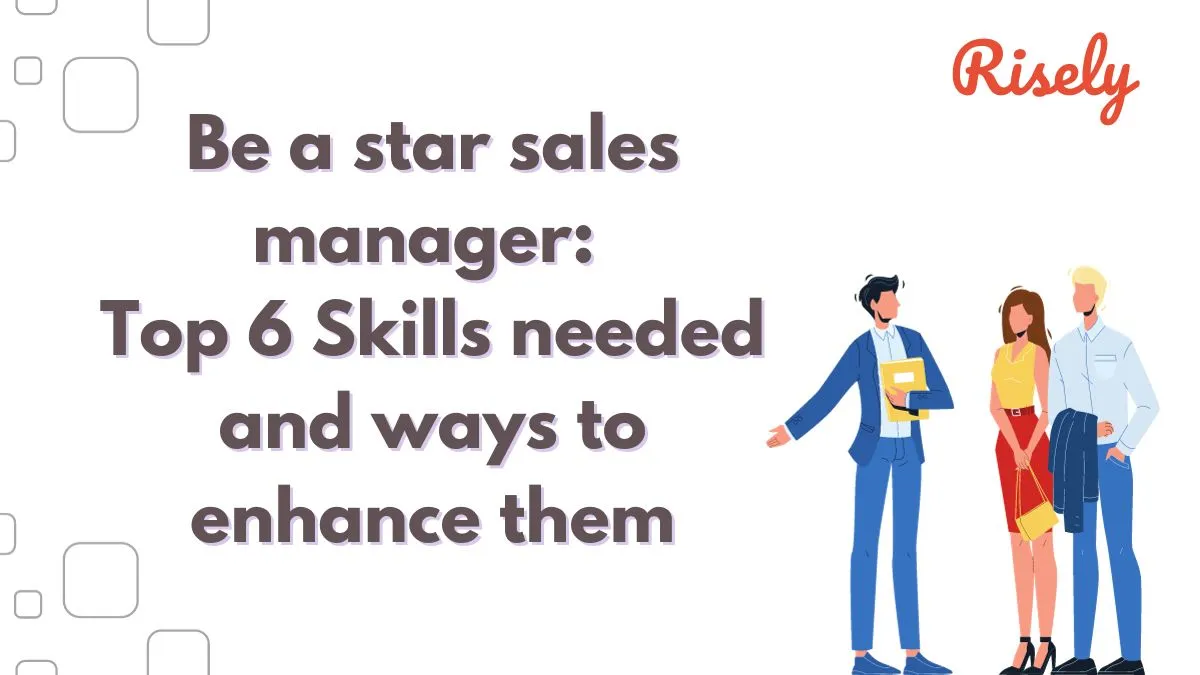 Be a Star Sales Manager: Top 6 Skills needed and ways to enhance them Behind every successful sales team, there is an exceptional sales manager. A sales manager is critical…
Top 15 Tips for Effective Conflict Mediation at Work As a manager or leader, you might be familiar with the conflicts that arise in the workplace. It's not always easy…