Manager Effectiveness Masterclass
Manager Effectiveness Masterclass For Ambitious Managers
Are you building high-performing teams? Discover the Secrets of Effective People Management in this Masterclass Designed Just for You
9 out of 10 managers who took this Masterclass highly recommend it to other managers.
Why do you need the
Manager Effectiveness

Masterclass?
Are you ready to level up your management game? Unlock your managerial superpowers and take your leadership to new heights with the Manager Effectiveness Masterclass. Whether you aspire to be a "manager magician" or a "master of management," this program equips you with the skills to become a rockstar leader.

By fostering a positive work environment and nurturing collaboration among team members, you'll pave the way for success. With this masterclass, you'll discover the secrets of exceptional managerial skills and unleash your ability to drive employee satisfaction, boost team productivity, and accomplish project goals. It's time to embrace greatness as a manager and unlock the true impact you can make within your organization.
The Manager effectiveness Masterclass is a must have for any new manager or an IC transitioning to a Manager role. It helped me become more self-aware and understand how I can improve my abilities and also gave me more confidence to handle a team. Ashish was a great facilitator and made the classes very very interactive and interesting.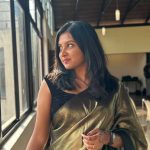 Sharon Alfred


HR Manager, Tagalys
Helped me learn more about essential managerial abilities, including guidance ability, ownership, firefighting, emotional competence, etc., and how to really work & use them in real-world scenarios.
This Masterclass offers a vast understanding of being a better manager and how to encourage better work processes.
It was a great Masterclass. The scenarios explained were quite relatable to our day-to-day work and situations, and giving solutions on how we would deal with it better was the motto of this class. The forum was always open for discussion.
Let's dive into the
Manager Effectiveness

Masterclass
Manager Effectiveness Masterclass is a 6 hour immersive experience split across four weekly live zoom sessions. The four sessions are a mix of interactive discussions, knowledge sharing, core training, case studies, and scenarios on the core principles of Manager Effectiveness.
The
Manager Effectiveness Masterclass

is right for you if
I truly enjoyed the masterclass. It was interactive and knowledgeable. I learned many new things that I didn't know were useful or trivial that we could take for granted.
It was very enjoyable to connect and learn from Ashish. All the sessions were fun and informative. Things rarely tend to have these 2 qualities at the same time.
Thank you very much! It was the 1st remote session I attended, and it was so interactive and lively. Not a single moment was monotonous.
You Pay A
Fraction

To Get A

Ton Of Value
This Masterclass helped me understand "How to become a good manager," "How to incorporate those traits in your daily life," and "How to manage your emotions effectively?. This helped me connect the dots in my own career, where I encountered similar situations.
The 4 day masterclass was very well structured,engaging and informative. 10/10.
The master class is a good resource to learn the foundations of being a good manager. It also provides a platform to have open discussions about real-life scenarios. I would recommend this to everyone who are starting their manager-career journey.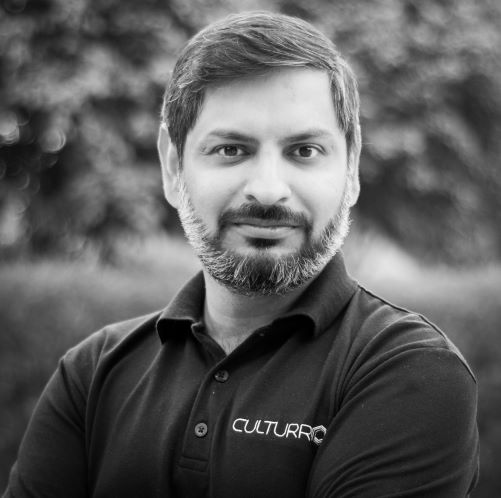 Ashish Manchanda
Founder, Risely
Ashish is the Founder of Risely. Ashish has been an Employee Engagement and Leadership Development entrepreneur since 2017. Over the years, he has worked with and coached hundreds of managers trying to build high-performance teams. Being a manager himself, he understands the pain and challenges people managers face. He has now dedicated his life to making the life of managers easier.Ashish has a 17+ year career across multiple global organizations in Product and Strategy. He gets his kicks from solving problems. As per him, he creates problems even when they don't exist, so he can solve them. Ashish has an MBA from HEC Paris, a Master's in Computer Science, and a Bachelor's in Mathematics from Delhi University.Ashish is an avid trekker and has completed 10+ high-altitude treks in the Himalayas. He will attempt his first 6000m+ peak this summer.
Curious

To Know More? Just Fill This Form
Frequently Asked Questions