Exit Conversation

Toolkit
A detailed toolkit to guide managers through exit conversations with their team members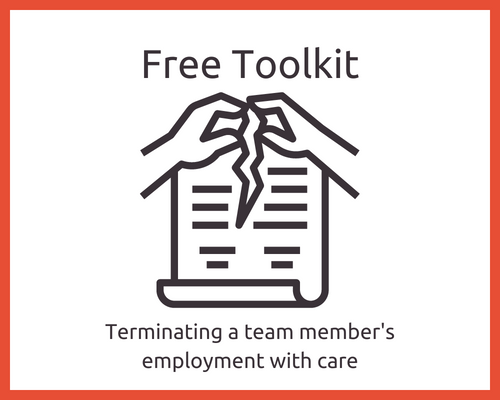 By using this
exit conversation

toolkit, you will
More about the exit conversation toolkit
Handling exit conversations smoothly is a vital skill for managers. Having an exit conversation is the hardest thing a manager has to go through. But sometimes it is essential and unavoidable. Ensuring an easy exit for your team members involves emphasizing communication and attempting to understand their perspective
.
How to conduct a great exit conversation?
An exit conversation is conducted between the manager and an employee leaving the team. The goal of an exit conversation is to understand the reason for dissociation. 
If they are leaving the organization, you can use it to understand their concerns and get clues for improvement. On the other hand, you can explain why you need to discontinue their employment. 
The importance of exit conversations is high because this is an opportunity for the team members to be fully honest. You get access to frank insights about your team. Utilizing these conversations for refining the team culture and processes is the skill of a smart manager. 
Moreover, an exit conversation will help you better manage your remaining and upcoming employees. Therefore, these can be your tool in the fight against attrition. 
An effective exit conversation is based on good communication. In order to get it right, you will need to focus on asking the right questions. Your statements need to be infused with clarity and conciseness to get the message across.
Therefore, you need to sharpen your skills to get the most out of exit conversations.
What will you learn from this toolkit?
This toolkit will boost your preparation for exit conversations. You will get insights on preparing and presenting the issues you want to discuss. A list of Do's and Don'ts will finetune your process for the best results.
Get started with this free toolkit to handle exit conversations confidently.