Facing challenge to authority as a manager? Here's how to tackle it in 5 easy ways
As a manager, you have worked hard to earn your position of authority. However, it can be challenging when employees challenge your authority. Such situations can lead to a negative impact on team dynamics and affect productivity. In this blog post, we will help you understand the various challenges that managers face when their authority is questioned. We will also look at how such situations impact team dynamics and what you can do to manage employees who overstep their authority or managers who undermine their employees. So, let's dive into the topic and empower you with the knowledge and skills required to tackle these challenges like a pro!
Understanding the challenge to authority as a manager
A challenge to the authority of a manager refers to an act of questioning or opposing the decisions, directives, or actions of a manager by a team member or a group of team members. This could manifest in different forms and due to various underlying causes. as a manager, it is crucial to recognize these causes and take proactive steps to address them. navigating such a situation can be tricky and challenging, but it's essential for maintaining a productive and positive team dynamic. Challenges to authority occur when team members question or oppose the directives or actions of their manager. There can be several reasons for such challenges, including a
lack of trust
in the manager's abilities, poor communication, differing goals and values, personal conflicts, or organizational culture. Understanding these underlying causes in your teams can help you address the issues and foster a more collaborative and productive work environment.
Impact of the challenge to Authority
The impact of such challenges on the manager and the team can be significant. For the manager, it can cause a loss of respect and credibility among team members, leading to a breakdown in their ability to lead and manage effectively. This can also create a sense of insecurity and mistrust, leading to a negative impact on their motivation and job satisfaction. Maintaining a harmonious team dynamic is essential for the smooth functioning and success of any organization. The challenge to authority can significantly impact team dynamics, and cause disruption and conflicts, leading to a decrease in productivity and morale. It can also create a divided team environment where team members align themselves with either the manager or the dissenters, leading to a breakdown in communication and collaboration. Let us now understand about all about authority. we'll take two situations where authority is not being used in the right manner and learn about the signs that help us understand the situation and then how to handle it.
Situation 1: Employee overstepping authority
Employee overstepping authority can lead to a breakdown in team dynamics and undermine the manager's position. In any organization, it's not uncommon for employees to exceed their authority at times. If left unaddressed, this can lead to confusion and conflict within the team. This situation can arise due to unclear roles and responsibilities, lack of communication, or personal conflicts. Here is an example of such a situation: – An employee takes it upon themselves to make decisions or take actions that fall outside the scope of their job responsibilities or without proper authorization. For example, an employee who is not a manager or supervisor, assigning tasks or responsibilities to other team members without consulting with their manager.
Recognize the signs of employee overstepping authority
Signs that an employee may be overstepping their authority include: –
Taking decisions that are not within their purview or expertise.
Making changes or taking actions without proper authorization or approval.
Assigning tasks or responsibilities to other team members without proper consultation or approval from their manager.
Ignoring or disregarding established procedures or protocols.
Addressing the issue of employee overstepping authority
Clarify job responsibilities and expectations: Begin with clearly defining and communicating the scope of job responsibilities and expectations from the team member to avoid any confusion or misunderstandings.
Provide training and support: Ensure that employees have the necessary skills, training, and support to carry out their job responsibilities effectively.
Set clear boundaries: Clearly define the boundaries of what employees are authorized to do, and what requires additional approval or authorization from their manager.
Provide feedback and coaching: Provide regular feedback and coaching to help employees understand their role and responsibilities better, and to ensure that they are meeting the expectations.
Enforce consequences: If an employee continues to overstep their authority, it may be necessary to enforce consequences, such as disciplinary action or revoking certain privileges or responsibilities.
Situation 2: Manager undermining employees
A manager undermining employees can lead to a toxic work environment, decreased morale, and reduced productivity. An example of such a situation is: – An employee in a marketing team comes up with a creative idea for a campaign, but their manager dismisses it without giving it proper consideration. Instead, the manager presents the idea as their own in a meeting with the higher-ups and takes credit for it, leaving the employee feeling undervalued and frustrated.
Identifying signs of manager undermining employees
In any workplace, the behavior of managers towards their employees can significantly impact team dynamics. Manager undermining employees may cause low morale, decreased productivity, and high turnover rates. Signs of this behavior include: –
Taking credit for employees' work or ideas without acknowledging their contribution.
Micromanaging employees, which can be a sign of a lack of trust in their abilities.
Setting unrealistic goals or expectations that are impossible to achieve, which can lead to employees feeling demotivated.
Playing favorites with certain employees and giving them more opportunities or resources than others.
Ignoring or dismissing employee feedback or concerns without addressing them appropriately.
How can managers stop themselves from undermining their employees?
Practice active listening: Demonstrate that you value your employees' input by actively listening to them. Give your full attention, ask clarifying questions, and acknowledge the employee's perspective.
Give credit where it's due: If an employee comes up with a good idea or completes a project successfully, managers should give credit to the employee publicly.
Encourage open communication: Create an environment where employees feel comfortable expressing their thoughts and ideas by asking for feedback and taking them into consideration.
Provide clear expectations and feedback: Employees can feel undervalued if they don't know what is expected of them. Managers can provide clear expectations and provide regular feedback, so employees know how they are performing and what they can improve.
Provide opportunities for professional growth and development, such as training, mentoring, and coaching. This shows employees that the manager is invested in their success and values their growth within the company.
Supporting your own authority
As a manager, supporting your own authority is critical for maintaining a productive and engaged team. By taking the steps given below, managers can build and maintain their authority in the workplace, which can help to ensure that their team is productive, motivated, and working towards achieving the goals of the organization.
Communicate effectively: Communication is crucial to maintaining authority in the workplace. Managers should ensure that they communicate regularly and effectively with their team, providing clear guidance and direction. Practice assertive communication at work to get your ideas across.
Lead by example: Managers should set a positive example for their team by modeling the behavior they expect from their employees, such as being punctual, respectful, and professional.
Provide regular feedback: Providing regular feedback can help managers identify areas where their team members need improvement and can help to reinforce the manager's authority.
Address conflicts promptly: Conflicts in the workplace can undermine the manager's authority if left unaddressed. Managers should be proactive in addressing conflicts and ensuring that they are resolved in a timely and effective manner.
Foster a positive work environment: Creating a positive work environment can help to build trust and respect between the manager and their team, which can in turn help to reinforce the manager's authority.
Conclusion
As a manager, it's normal to face challenges to your authority from time to time. However, when not handled properly, these challenges can disrupt team dynamics and affect overall productivity. Understanding the situation and identifying signs of employee overstepping authority or manager undermining employees are crucial in addressing such challenges. Additionally, supporting your own authority through clear communication and consistent follow-through is important in maintaining a healthy work environment.
How strong are your expectation setting skills?
Find out now with the help of Risely's free expectation setting assessment for managers and leaders.
---
Frequently Asked Questions
What does it mean to challenge authority?
Challenging authority means questioning or disagreeing with decisions or actions made by those in positions of power. It can be done respectfully and constructively, with the aim of improving outcomes. However, it is important to consider the potential consequences before doing so. Effective communication skills and a willingness to listen and compromise are essential when challenging authority. By doing this, you can create a dialogue that helps find solutions and make positive changes for everyone involved.
How do you challenge authority at work?
Challenge to authority at work can be done respectfully and with a clear purpose. Before doing so, make sure you have a solid argument or evidence to support your challenge. Choose the right time and place to bring up your concerns, such as in a private meeting with the authority figure. When challenging authority, it's important to offer potential solutions or alternatives rather than just pointing out problems. Be willing to listen to the other person's perspective and work towards finding a resolution together.

What is fear of challenge to authority?
Fear of challenge to authority is the fear that as a manager, your employees will question or challenge your decisions or actions. This fear may stem from a desire for control or a lack of confidence in one's leadership abilities. To overcome this fear, it is important to develop trust with employees and be open to feedback and constructive criticism. Effective communication, setting clear expectations, and leading by example can also help address this fear and create a positive work environment where employees feel comfortable sharing their thoughts and ideas.
---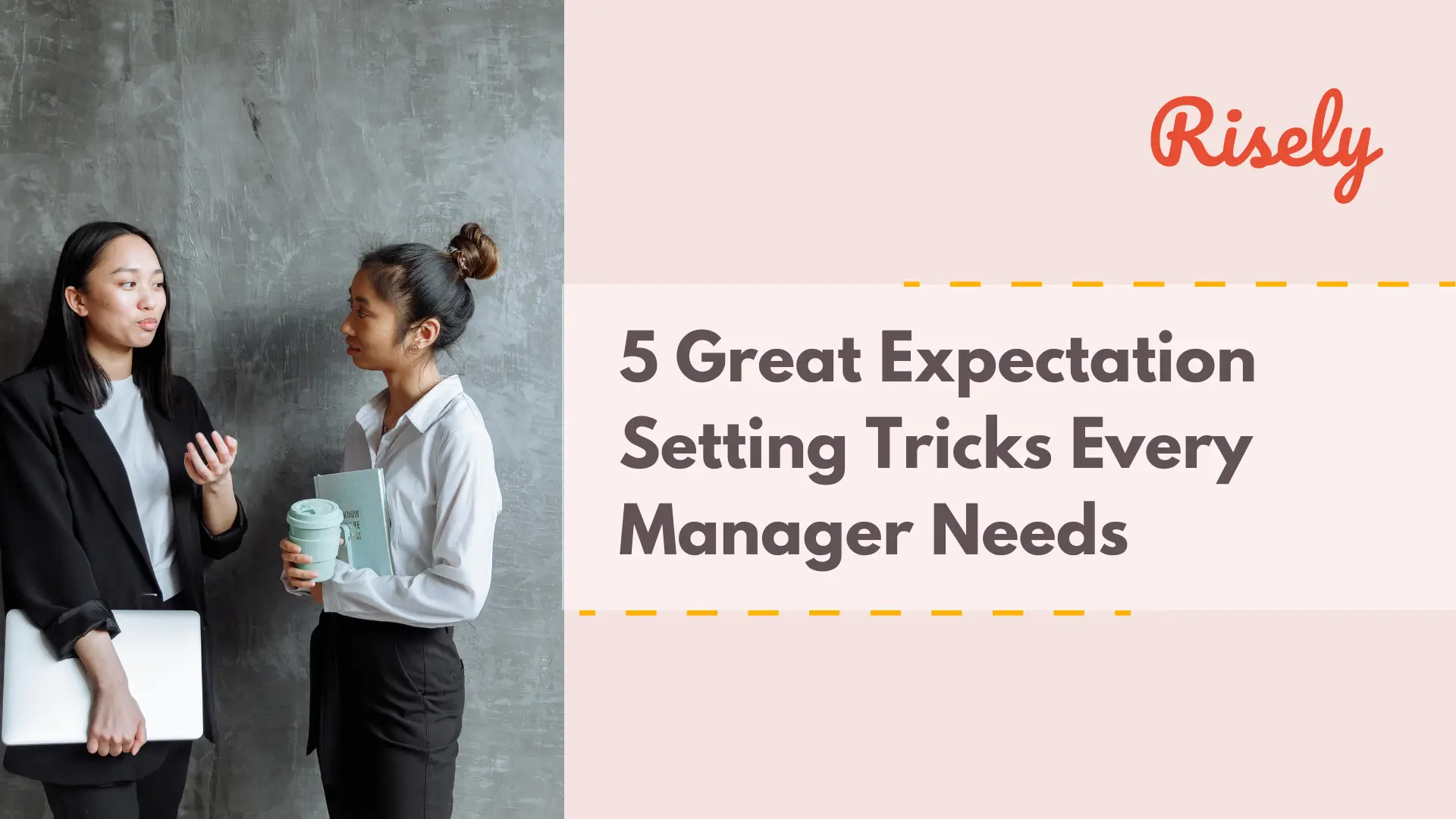 5 Great Expectation Setting Tricks Every Manager Needs As a leader, setting expectations at work is crucial to ensure that your team is aligned toward achieving common goals. But with…
5 Creative Expectation Setting Activity For All Managers As a manager, it's essential to set clear expectations with your team to ensure everyone is on the same page and working…