Micromanagement at Work: Signs and Tips for Managers (With 10+ Examples)
Welcome to our blog on "Dealing with Micromanagement at Work: Recognizing the Signs and Nurturing a Positive Team Culture." In today's fast-paced work environment, micromanagement can be a challenge, affecting team productivity and morale. Understanding the signs of micromanagement is essential for effective resolution. Throughout this blog, we'll explore real-life examples of micromanagement, its impact on teams, and practical tips to foster a healthy work culture that empowers teams. Let's delve into this insightful journey to create a more productive workplace together.
What is micromanagement?
Micromanagement is a management style that involves frequent and detailed checking of work and performance. It is the act of excessive supervision or controlling every detail of an individual's work. It is called micromanagement, when an individual controls every minute detail of a task to the point where it hinders its accomplishment. Usually, it involves setting specific deadlines, reviewing work closely, and dictating every detail of how exactly to do tasks. The
dictionary
defines micromanagement similarly as
to manage especially with excessive control or attention to details.
What are the Signs of Micromanagement at Work?
Excessive Monitoring
Constant Interference
Detailed Instructions
Lack of Trust
Focus on Process Over Outcomes
Frequent Complaints in Feedback
Low Employee Morale
High Turnover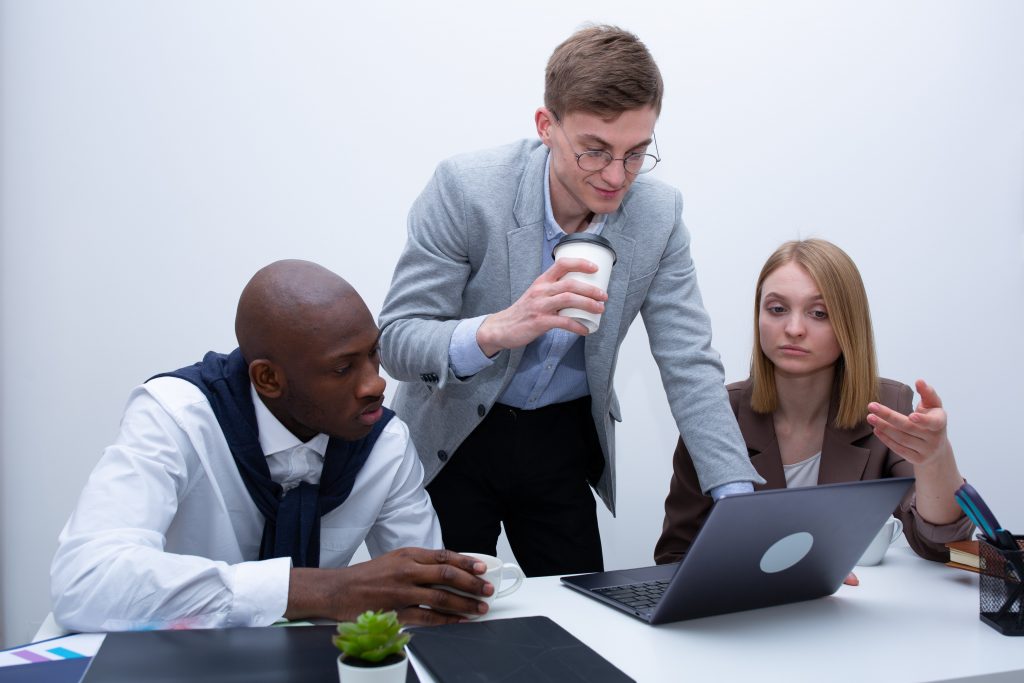 A micromanager typically has high involvement in all aspects of their team's work. It can be an effective way to motivate and rally an individual team for a short period. But it can also have disastrous consequences if used in a prolonged manner. The adverse effects of micromanagement are numerous. It can have a devastating impact on the morale of employees and the quality of their work.
Examples of Micromanagement in the Workplace
The behavior of a micromanager could be hard to spot if you are habitual to it. But there are several signs that you are dealing with micromanagement at work. Typical examples of micromanaging can look like this:
Assigning tasks that are beyond an employee's job description or skill level and then closely monitoring their progress
Dictating the specific skills team members should develop and strictly adheres to predetermined training programs.
Refusing to delegate tasks to others, and instead taking on all responsibilities oneself
Closely monitoring team interactions, controlling communication channels and discouraging independent collaboration.
Insisting on being copied on every email, even if it's not necessary or relevant to the manager's work
Criticizing or second-guessing an employee's decisions or actions without providing constructive feedback or guidance
Refusing to trust an employee's abilities and taking over tasks or responsibilities unnecessarily
Ignoring an employee's suggestions or input and imposing one's own ideas without considering alternative perspectives
Demanding that work be done in a specific way rather than allowing employees to use their own judgment and creativity
Failing to provide clear expectations or guidance and then criticizing employees for not meeting unclear or unspoken standards
The biggest victim of micromanagement is the levels of ownership of employees. These effects are too high in numbers and too severe to be ignored. That is why managers should avoid micromanaging their team at all costs. But before we unfold these effects of micromanagement, we should first understand what exactly leads managers towards micromanagement. Let's go on to our next section for that.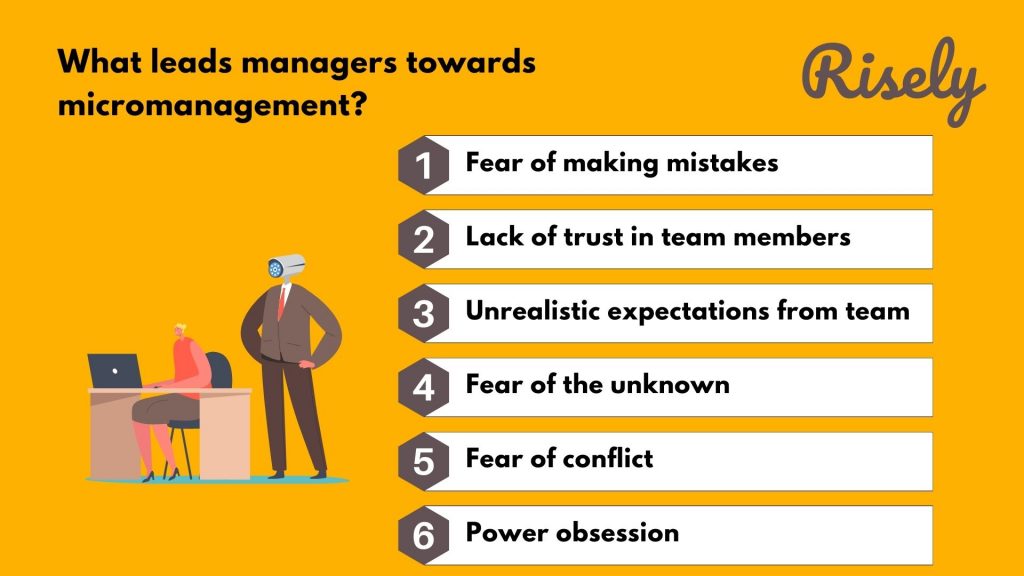 What leads managers towards micromanagement?
Fear of making mistakes
A prominent reason managers resort to micromanagement is that they are afraid of their team making mistakes. They often implement it to avoid potential risks or downsides to the outcomes. Managers believe that if they do not oversee everything, their employees will not deliver the correct output, and chaos will ensue. They fear that if they do not closely check what their employees are doing, they may make severe and costly mistakes that will put the employees and their own job at risk.
Lack of trust in team members
Micromanagement is often the result of a
lack of trust in team members
. The mistrust usually starts from the manager's assessment of the team's skill set compared to their level of skill set. Managers may feel that they need to constantly monitor and control team members to ensure that they work efficiently and meet the organization's expectations. They may need to check the team members' work to ensure that everything is running smoothly and according to their instructions.
Unrealistic expectations from team members
Managers who are prone to micromanagement often harbor
unrealistic expectations from their team members
. Managers often become bogged down by their expectations, leading to micromanagement. They often overestimate the capabilities and skills of their team members and become frustrated when things don't go as planned. It often leads to over-control, high expectations, and a lot of stress for the team members.
Fear of the unknown
Another primary reason behind managers resorting to micromanagement is the fear of the unknown. Managers may feel that if they don't have tight control over every detail, something might go wrong, and they'll be held liable. This negative connotation of the unknown can often be attributed to a lack of confidence in employees' abilities. This fear may also occur due to frequent changes in the business world, which may make managers more stressed about any unknown problem or issue.
Fear of conflict
Managers afraid of conflict often resort to micromanagement to hide their fears and insecurities. When a manager perceives that a
conflict may arise
, they often try to avoid it by imposing their will on the team or trying to control every detail. It often leads to tension and frustration among team members, as they're not given the freedom to express themselves freely.
Power obsession
Managers who are driven by power obsession tend to be hypercritical and constantly involved in monitoring their subordinates. They often believe that they know best and that their teams need to be directed and continuously supervised to achieve the desired results. Managers who feel this way often resort to micromanagement to practice their power and feel like they're making a difference.
Why should managers avoid micromanagement at all costs?
Micromanagement has become a prevalent management technique in recent years. For some managers, it comes naturally due to their personalities. While others have carefully crafted it due to the nature of the industries they work in. It involves unnecessarily controlling and monitoring employees to the point where work becomes extremely tedious and frustrating. It can lead to negative impacts even when initiated with good intentions. A
toxic culture can kill your company
. There are several reasons why being a micromanager is a bad idea:
Low levels of ownership in the team
If you're a manager, there's no doubt that you want your team to be productive and meet all the goals that you've set for them. One of the keys to success for a team is the
level of ownership the team takes
. Research has shown that when teams are under micromanagement, they tend to perform lower than their potential, as they cannot take ownership of their work and develop solutions independently. When managers micromanage their employees, they take away the team's ability to make decisions necessary for carrying out their work. This lack of autonomy and ownership can lead to low productivity and even frustration.
Increased stress and low well-being, as a result, increased absenteeism
Too much micromanagement can lead to
increased stress and low well-being
, harming productivity. Research has shown that employees who experience high-stress levels are more likely to be absent from work. It has been widely proven that employees who constantly feel under control and pressure from their managers are less likely to be always present at work. They are also more likely to experience work-related strain and conflicts with management, decreasing productivity and leading to job dissatisfaction or a complete lack of commitment to the organization. They may also have increased anxiety levels over time, which is harmful to everyone involved since it lowers employee well-being levels.
Low creativity and innovation in the team
When managers micromanage their employees, they restrict their creative freedom. Micromanagement stifles the creativity of teams. It encourages employees to conform to the prescribed routines and processes rather than explore new options. When managers intervene too frequently in the creative process, it reduces the work product's quality, stifles the flow of new ideas, and inhibits creativity. That leads to mediocre work which completely lacks creativity and
innovation
. Read more:
8 Ways How Micromanagement Stifles Creativity and Growth
Low team morale and engagement
When managers resort to micromanagement, it often has the opposite effect intended. Instead of motivating and engaging their team members, it causes them to resent the interference and feel like they're being bossed around. It can also be detrimental to the overall morale of the team. When managers try to micro-manage every aspect of their team's work, they get frustrated, and it becomes for the team members to contribute their best work. These difficulties remove the possibility of them being highly engaged in the work as they are distracted by the added stress and work complications. Wondering what disengagement looks like? Jump here for
8 signs of disengagement
to check if this is happening with your team.
Result?
All these negative points of micromanagement lead to two highly negative results for the team and the organization. The first is a
low or stagnant team performance,
which results from a lack of creativity, innovation, and employee engagement and increased absenteeism. These negativities restrain employees from working up to their full potential, and it can bring huge losses to the organization and make it much more challenging to achieve its goals. Another negative result is
high employee turnover
which is a clear outcome of low morale, low well-being, low levels of ownership, and increased stress. All these negativities that come out of micromanagement can eventually lead an employee to burnout. It brings enormous losses to the organization both in terms of talent and finances, as it takes massive amounts of money to refill the gaps created by turnover.
What is the opposite of micromanagement?
Now that we have understood that micromanagement brings several harms to teams, it is inevitable that managers should avoid it. But what is the opposite of micromanagement? What can managers do when they do not want to micromanage? Let's understand. As we noted that micromanagement is defined as excessive involvement and handholding, the opposite approach should ideally focus on autonomy. Managers who are confident in their teams and acutely aware of their skills and abilities delegate tasks to their team members. By delegating regular tasks, managers save time to focus on high-value-generating activities. Moreover, effective delegation helps managers
build personal accountability
in their teams. When managers discard micromanagement, they can focus on cultivating an attitude of ownership in their teams. Resultantly, they can produce efficient outcomes and become inspirational leaders to confident team members. Next up, let's see how managers can avoid micromanagement. This approach, known as
macromanagement
, can be a good way out from the trap of micromanaging. Read another perspective here:
Is Micromanagement At Work Good? 5 Scenarios Where It Works
How can managers avoid micromanagement?
Micromanagement is a common problem in the workplace, and it can harm team morale, productivity, and creativity. To avoid it:
Focus on the outcome instead of the input
Too often, managers tend to focus on the input rather than the output. It can lead to a continuous cycle of micromanagement, whereby managers constantly monitor and evaluate their employees' every move to ensure they meet their targets. The key is to focus on the outcome and let the employees take the necessary steps to achieve it. This way, you can avoid unnecessary interference and save a lot of time and energy.
Start becoming comfortable with failure. Step in only when things go wrong
Many managers find it challenging to let go of control. They feel like they need to be constantly on top of everything else the team members will not be able to deliver as per expectations. Needless to say, this leads to a lot of micromanagement. Instead of continually monitoring everything, try stepping in only when things go wrong. This way, you will be able to assess the situation and take appropriate measures rather than overreacting and going overboard. If you take this approach gradually and gradually
get more comfortable with failure
, you will be able to avoid unnecessary stress and manage your team more effectively.
Master effective delegation
Managers can avoid micromanagement by learning how to delegate effectively. Delegation is a powerful tool that enables managers to delegate responsibility, tasks, and authority while still effectively monitoring the performance of their employees. It allows employees to take on greater responsibilities and improves productivity and an overall improved work environment. By
delegating effectively,
managers can free up their time to focus on more strategic endeavors while still ensuring that their employees meet the assigned task goals.
Set clear output expectations and the goals
Managers often over-administer, which can lead to employees feeling micromanaged. Instead, they should set clear expectations and goals and then leave the detailed execution to the workers. Setting clear output expectations and goals for your employees will help them understand what is required. It will also help you track the progress of the workflow. It will help them deliver better results and boost their morale. Further, it will also give you a sense of satisfaction since you know that their efforts are bearing fruit. Furthermore, it helps avoid misunderstandings or conflict and keeps everyone on track. Read more:
Expectation Setting at Work: 5 Tips Every Leader Needs
Inculcate decision-making capability in the team
The more capable your team is at making decisions on their own, the less need you will have to micromanage them. If you delegate authority and let them work autonomously, they will be better able to develop solutions to problems on their own. Additionally, this will
build trust and respect among the team members
, which in turn, will promote collaboration and communication. To effectively inculcate decision-making capability in your team, provide them with the right tools and training. It would be best if you also gave them the freedom to try new things.
Identify the skill gap in the team and focus on the development
A better way to manage teams is to
identify the skill gap in the team
and focus on development instead. Once the skill gap has been identified, managers can help team members develop their skills to be fit for their jobs. In addition, managers can also provide support and guidance when needed, allowing team members to become self-reliant. Doing this will give you more confidence in your team's capabilities and be more comfortable in letting things go. This approach will help minimize the workload on managers and lead to a more efficient team.
Conclusion
Managers must be cautious about micromanagement, which can lead to several adverse outcomes. By definition, micromanagement can cause employees to feel overwhelmed and stressed, resulting in lost productivity. In addition, it can also lead to a decrease in morale and deterioration of team cohesion. To avoid micromanagement, managers must be aware of the warning signs. Also, they then need to be proactive in preventing them from happening. By following the tips listed above, managers can avoid micromanaging their employees and ensure high morale, creativity, and productivity by resorting to better ways of management.
Is micromanagement hampering your team's growth? Find out now.
Take the free micromanagement assessment for managers and team leaders now to save your team from failure.
---
Micromanagement at Work FAQs
Why micromanaging is bad?
Micromanaging stifles creativity and autonomy, erodes trust between managers and employees, and leads to decreased job satisfaction. It hampers employee growth and demotivates them, resulting in lower productivity and higher turnover rates.
What does micromanagement look like?
Micromanagement involves excessive control, constant monitoring, and intrusive involvement in employees' tasks. Managers may hover over employees, dictate every detail, and dismiss their ideas, leaving employees feeling disempowered and undervalued.
How does micromanagement affect employees?
Micromanagement creates a stressful work environment where employees feel suffocated and incapable of making decisions. It leads to a lack of initiative, increased stress levels, and a decline in creativity and job satisfaction. Employees may become disengaged and seek opportunities elsewhere.
---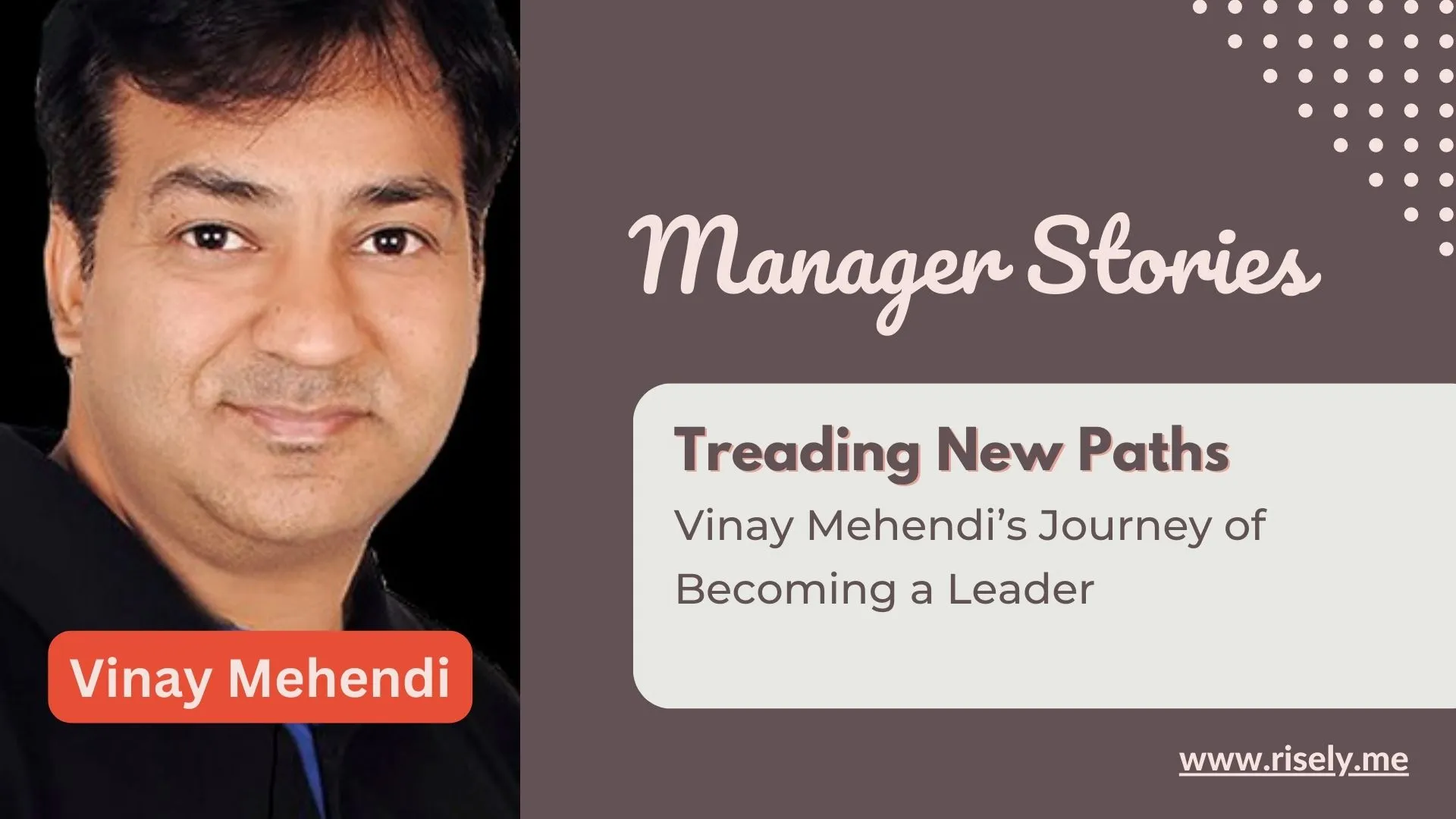 Treading New Paths Vinay Mehendi's Journey of Becoming a Leader We will share the exciting journey of Vinay Mehendi's triumphs and challenges in the professional world. He has experienced nearly…
What is Macromanagement? Pros and Cons Managers Need to Know As a manager, you have probably heard the terms micromanagement and macromanagement thrown around a lot. But what exactly is…