How Culturro Developed Effective Performance Reviews – A Lookback
Performance management – is often a dreaded phrase, and not without valid reasons to back that fear. We often conflate performance reviews with appraisals because that is how the world shaped things over the years. Yet, new waves of change are taking a different approach – demarking performance management, performance reviews, and appraisals as distinct but complementary areas. Culturro's path toward the present scope and mode of performance management and reviews has also evolved. As we usher in another change, and quite a major one, to mark an essential milestone in the organization's journey, let's look back at everything that has shaped us so far.
Personal Experience with Performance Reviews
My initial encounter with the so-called evil of performance reviews happened at my first job. The process and outcomes were underwhelming and unhelpful. But, it also proved to be a significant learning experience. Performance reviews at my organization were closely tied with appraisals and thus followed an annual cycle. When performance reviews are conducted once a year, we miss a lot. Neither the team member nor the manager can address the entire timespan effectively; a level of recency bias is bound to enter the conversation. But that's not all the trouble.
What was amiss?
Annual performance reviews that relied on metrics set by the organization became a unidirectional process, where the manager rated employee performance and added their remarks as deemed relevant. Quite a few essential elements were missing:
Little actionable feedback was provided to aid improvement. I had mixed feelings and no idea where to proceed.
Even if feedback was added, it would be assessed one year later! The lack of regular checks and real-time support was disappointing.
The process missed some areas and covered some. Annual reviews mean multiple projects, skill sets, and activities – all of which can merit more time for assessment and development.
What was needed?
As I moved on from this team to another, and as things progressed. A few things became clear. First, performance reviews cannot merely be the basis of compensation. There's more to it, especially for performance management. Tying up reviews and compensation together created awkward situations for the HR functions of organizations.  Second, performance reviews and discussions should go both ways. After all, what's the point if I cannot ask questions and get support? Managers needed to redesign reviews as a holistic program focusing on performance management and improvement. A recent
McKinsey Global Survey
revealed that many employees feel their organizations' current systems and practices have no effect—or even a negative one—on company performance. The sentiment is, thus, echoed widely and needs action.
Culturro's Journey
Culturro started as a small team of fewer than five people, with some contributing across multiple domains and taking on varied roles. Performance management, thus, was heavily dependent on individual effort. Over time, the system indeed and unsurprisingly gave up owing to the inconsistency. Yet, this was where things began to take shape – with a realization that performance management matters for every team.
Starting the Reviews Game
Over the next few years, performance reviews took a different avatar, focusing on one-on-one catch-ups between team managers and members. It was a monthly exercise where we discussed what was happening and how to improve it. We concentrate on mutual feedback and understanding things from all perspectives. On top of this came annual performance appraisals through discussions over the year and highlights on the primary hits and misses. One thing was missing, though – the numbers. While one-on-ones went on with great consistency across the team, much of it was undocumented and informal. Thus, we missed a chunk of the matter from our discussions. And so, we went ahead and switched things up!
Building Method into the Madness
As the last quarter closed, we introduced performance reviews for the team. In our new approach, self-assessments and manager assessments of critical tasks and activities guide the review discussions. We ask questions about challenges, learnings, and development opportunities and create a structure that further guides our efforts to manage and improve performance. Moreover, the discussions are shaped as two-way conversations, where the team members also offer feedback and suggestions to their managers. 
Learnings and the Way Forward for Effective Performance Reviews at Culturro
While constantly making changes and incorporating ideas to create a holistic performance management system, we have understood the need to overcome conventional beliefs. Performance management need not merely be a checklist exercise that causes dread in employees. Instead, it can be the most exciting part of someone's growth and development.
Utility of performance reviews
What role do performance reviews play in your team? That's a question worth pondering for every manager. Are they merely tracking how much additional compensation to pay or adding some value to your team's performance and development? Reshaping performance reviews into discussions that focus on growth through mutual feedback is the key to getting things right in the new employment era – where individuals know what matters to them and value development opportunities highly before choosing a workplace.
Holistic understanding of performance – the good, bad, and the ugly
Feedback on performance need not be all good to motivate or encourage someone per se. Instead, it needs to be realistic and helpful. Picking the right scale to evaluate performance feedback is essential. If the rating is good vs bad, then crucial areas such as timeliness and helpfulness are missed. It calls for managers to be open and authentic as well as supportive. While providing critical feedback can be daunting, recognizing its value in the longer run of things helps. Intelligent techniques like a sandwich feedback technique would help you as well. The key lies in presenting all sides of the picture – the good, the bad, and the ugly – and enabling improvement.
Reviews and Appraisals – a match made in?
Well, we know what we think about this. It's a match that often causes trouble, so why not separate the two? Building direct connections between performance and compensation leads to performance anxiety in team members. That's not where the issue ends; such links have led to unhealthy working habits that harm in the long run, such as working overtime, overlooking quality checks to produce quantity, and employees overburdening themselves. All in all, it's a recipe for a lack of psychological safety at work. To beat this trouble, organizations can decouple compensation and performance. Instead, rely on set metrics, enable a match of expectations, and develop employees who are able as well as willing to go above and beyond.
Getting the frequency right
With Culturro, I understood that monthly cycles were a tad too short to focus on long-term objectives. Things like developing a skill or building a new product feature extend a month frequently. While we can check the progress, it's too quick for a review. Annual or six-month cycles, on the other hand, are heavily prone to availability and recency biases. Thus, the sweet spot of performance reviews lies in a quarterly cadence. It gives enough time to work on crucial areas, allows for quick recall and real-time feedback, and ensures we are not glossing over critical areas.
Incorporating frameworks
Conversations that build empathy with team members are great. Documented conversations that allow you to track and measure performance are even better. Goal-setting frameworks like SMART goals and OKRs are great ways to ensure this. SMART goals offer clarity. Picture this:
We need to increase website traffic. Vs
We aim to take website traffic from X to Y over the next quarter.
Clear goals with relevant metrics to measure them are essential to effective performance reviews. OKRs add to it by ensuring accountability and ownership over several areas and tasks. Building such frameworks into the review process can simplify your journey. Moreover, as
fairness is a critical factor
in ensuring the effectiveness of performance reviews, using frameworks that help visualize the bigger picture, offer transparency, and set standards is essential.
Conclusion
Performance management is one of the most crucial areas for managers and HR leaders. Yet, several opinions and debates take over this matter and leave organizations hapless. At the turn of a new age of employment, with the entry of the Gen-Z into the workforce in a post-pandemic world, recognizing the value that effective performance reviews can have is critical for success. The key to excelling lies in letting go of unhelpful conventions and instead creating a system that suits your needs. With more team structure and composition variety, it's only the beginning of customized employee solutions in all areas.
Ace performance reviews with strong feedback skills.
Master the art of constructive feedback by reviewing your skills with a free assessment now.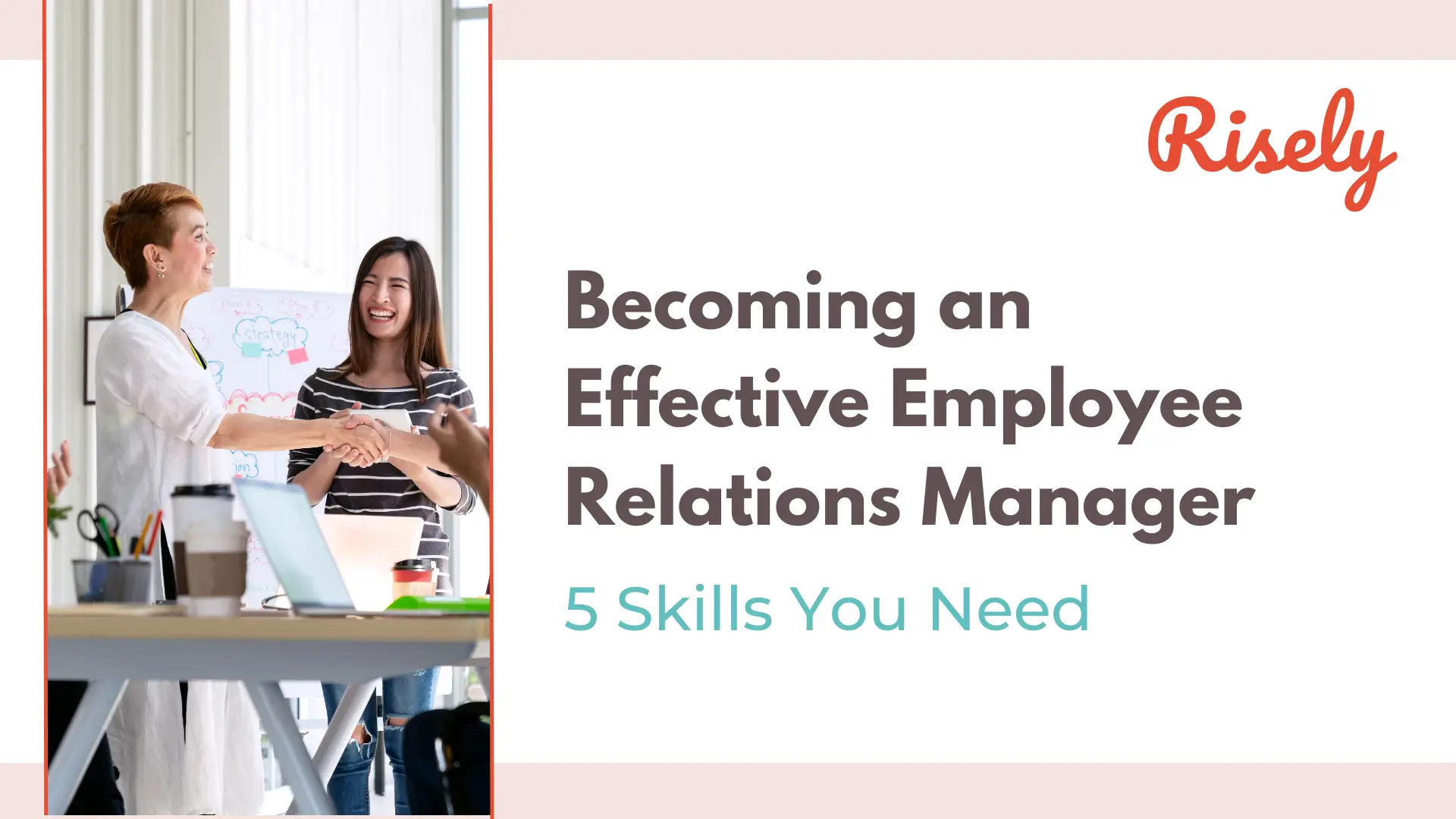 Becoming an Effective Employee Relations Manager: 5 Skills You Need As an Employee Relations Manager, you are crucial in ensuring that employee needs are met and the organization operates smoothly.…
20+ Useful Performance Feedback Examples for Managers As a manager, giving feedback to your employees is one of the most critical elements in ensuring that they are motivated, engaged, and…