Two Sides of the Same Coin: Customer Satisfaction and Employee Satisfaction
In the ever-evolving landscape of business success, two essential elements stand at the forefront: customer satisfaction and employee satisfaction. While these concepts may appear distinct, they are intrinsically linked by a powerful, often underestimated force—their interdependence. This blog will discuss the intricate relationship between customer satisfaction and employee satisfaction—a partnership that fuels the success of organizations across industries. In this blog, we will embark on a journey to unveil the profound impact that happy employees and satisfied customers have on businesses' growth, reputation, and overall prosperity.
What is customer satisfaction? Why is it important?
Customer satisfaction refers to the degree of contentment and fulfillment experienced by customers when interacting with a company's products, services, or overall brand. It encompasses their perception of the quality, value, and overall experience they receive. Customer satisfaction is paramount because it directly impacts a business's success and sustainability. Satisfied customers are more likely to become loyal, repeat customers, recommend the company to others, and provide valuable feedback. High customer satisfaction fosters customer retention, enhances brand reputation, and can lead to increased profitability through repeat business and reduced marketing costs. Moreover, in today's interconnected world, where customer reviews and recommendations are widely accessible, maintaining high levels of customer satisfaction is critical to staying competitive and thriving in the marketplace.
What is employee satisfaction? Why is it important?
Employee satisfaction refers to the overall contentment, happiness, and fulfillment employees experience in their work environment. It encompasses their perceptions of job conditions, workplace culture, relationships with colleagues and supervisors, compensation, and opportunities for growth and development. Employee satisfaction is critically important because it directly impacts various aspects of an organization's success. Satisfied employees tend to be more engaged, motivated, and productive. They are also more likely to stay with the company, reducing
employee turnover rates
and the associated recruitment and training costs. Moreover, a satisfied workforce contributes to a positive workplace culture, attracting top talent, enhancing collaboration, and improving overall organizational performance.
What is the relationship between customer satisfaction and employee satisfaction?
Customer satisfaction and employee satisfaction are often described as a "virtuous cycle" or a mutually reinforcing loop. Here's how they are interconnected:
Ways customer satisfaction leads to employee satisfaction
In the BPO industry, the relationship between customer satisfaction and employee satisfaction is interdependent. Here are ways in which customer satisfaction can lead to employee satisfaction in the BPO sector:
Tips for customer satisfaction and employee satisfaction
Some valuable tips for enhancing both customer satisfaction and employee satisfaction within your organization:
For customer satisfaction
For employee satisfaction
Conclusion
In the intricate dance between customer satisfaction and employee satisfaction, we've uncovered a powerful partnership that lies at the heart of business success. As we draw the curtain on this blog, we're left with a resounding realization that these two forces are not just connected but inseparable. Customer satisfaction, the beacon of loyalty and advocacy, relies on the dedication and enthusiasm of satisfied employees. These employees, in turn, find fulfillment in delivering exceptional service and witnessing a positive impact on customers. Our blog has revealed that investing in the happiness of your employees pays dividends in the form of satisfied customers who return, recommend, and become your brand's champions. Likewise, prioritizing customer satisfaction leads to a virtuous cycle where employee morale, productivity, and commitment soar.
Ready to unlock the full potential of your organization through improved communication?
Take free assessment on effective communication today and pave the way for enhanced customer and employee satisfaction!
---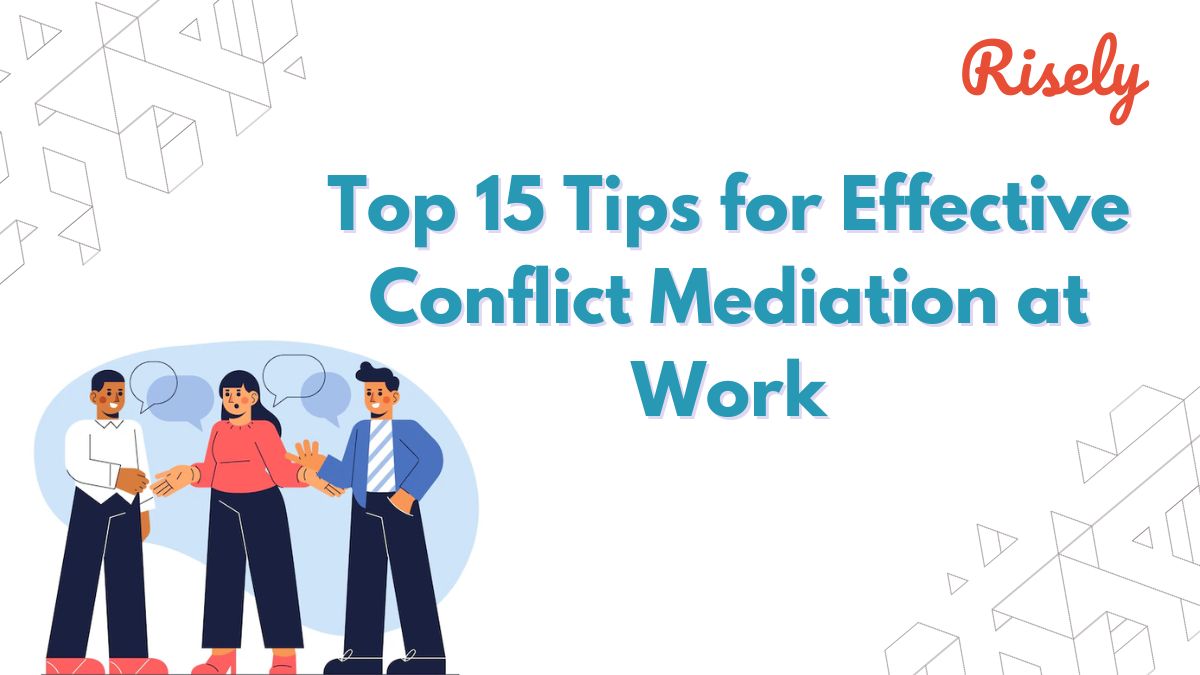 Top 15 Tips for Effective Conflict Mediation at Work As a manager or leader, you might be familiar with the conflicts that arise in the workplace. It's not always easy…
The Role of HR Leaders in Addressing Workplace Discrimination Discrimination in the workplace is a pervasive issue that can have far-reaching consequences for individuals and organizations. It transcends boundaries of…