Exit Conversations: How To Conduct Them Effectively
It's never easy to say goodbye to a team member, but it's even more complicated when the exit conversation isn't conducted well. To help you manage these tough conversations skillfully, this blog provides a guide on conducting exit conversations at work. This blog explains an exit conversation, its purpose, how to lead it, and sample questions that managers can use with their employees. By following these tips, you'll ensure that your employees feel respected and understood during their departure – making the process easier.
What are exit conversations?
When it comes to terminating an employee, things can get a little tricky. That's why it's essential to have an exit conversation handled with care and respect. Exit conversations are meetings between a
manager
and an employee to discuss the employee's departure from the team. It can be not easy, but it's essential that these conversations are conducted well in order to ensure that employees feel respected and understood. The departure can happen due to many reasons. It could be an employee's choice as they move on their professional journey, or the company could terminate their employment due to internal causes such as layoffs. In any situation, it is essential to understand the perspectives held by both parties at the culmination of the professional relationship. An exit conversation provides a platform to do so. An exit conversation helps managers understand why team members are leaving, based on which they can make changes accordingly to reduce attrition in their teams.
What is the purpose of an exit conversation?
Exit conversations are crucial because they allow managers to assess their current situation properly and determine the best course of action. They should be conducted at a point where the company is stable, business-wise and personnel-wise. During an exit conversation, both sides can understand what is expected from them and what will happen if those expectations aren't met. It highlights the good and bad parts that critically impact employees and their decisions regarding continued employment with the team. It's also vital for both parties to have clear communication in case things do not go as planned or there are any misunderstandings. This conversation helps ensure that everyone involved walks away from the deal happy and allows for any lingering doubts or disagreements to be resolved. Exit conversations can be difficult, but they are often worth it in the long run because they help teams eliminate unnecessary redundancy and make strategic decisions that will impact future growth prospects. It is an honest conversation with people who have known you and worked with you closely – and can thus offer genuine feedback collected over time. When managers use these tools effectively, they can significantly eliminate the causes of attrition and ensure that the employees are satisfied with their roles.
How does an exit conversation benefit you and your team?
You can plan restructuring initiatives for your team
It helps you identify environmental and cultural issues
They are a tool to build great employer equity
You can curtail potential attrition by nipping the causes at their buds
How should you lead an exit conversation?
Exit conversations can take many forms. They can be highly formal discussions that skirt around core issues affecting teams or turn into the most valuable sessions for managers when used correctly. They can be conducted in a formal as well as informal tone. The relationship between the employee, manager, and the environment is typically the guiding factor. The conversation generally sets out the reasons for the termination of the professional relationship, tries to find areas where work is needed, and is used as a guiding map for the future by both parties.
When the exit is voluntary –
Generally, when a team member leaves the organization of their own accord, the conversation seeks to understand why they are going. If any critical reasons relating to the team are the cause of their departure, then the manager needs to get to work. If you are leading an exit conversation with an employee who is leaving, you can begin by asking why they are going. It is crucial to listen actively and draw insights from their answer so that you can make changes in your team accordingly. You can also ask them other questions about the team's environment, the good and bad qualities, and suggestions for improvement. It is best to lend an ear and listen to their concerns with care and attention, as the exit conversation is the last and best opportunity for a genuine review of the team.
When the exit is involuntary –
On the other hand, if the team member is leaving because the team is letting them go, the manager needs to adopt a different line of leading the conversation. An exit conversation in such a scenario offers an opportunity to outline the causes and circumstances that led to their termination. Suppose the action was due to behavioral or disciplinary reasons. In that case, the manager could explain those issues and the team's stand to ensure that the employee reasonably understands the cause of their termination. In an alternate scenario, if the organization is undergoing downsizing and letting go of employees due to that, the manager has a crucial role to play. As the employees are faced with a sudden catastrophe, the manager becomes the representative of the organization. Resultantly, not only do they have to inform and explain the reasons to the employees, but they also have to ensure that the well-being of employees is not harmed. They also need to inform them about severance benefits. It is the opportunity to show the employees that the team values them and their contributions, even if they cannot continue to employ them.
The essential elements of an effective exit conversation are:
Openness
Confidentiality
Freedom to express
A neutral platform
Objective discussion
Sample questions for exit conversations for managers
Here are some sample questions that managers can use in exit conversations:
Why are you leaving this job?
Did you have all the resources required to accomplish your goals effectively?
How was the atmosphere of the team?
Were you able to get along with your colleagues?
How was the relationship between you and your manager?
Is there anything that I could have helped you with more?
What made you look forward to showing up at work every day?
Which part of your job made it unlikeable?
Any concerns that you would like to discuss?
Did you receive enough recognition for your efforts?
Were the company policies designed to protect the interests of the employees?
Were the policies appropriately implemented?
How was your work-life balance during your employment here?
Would you like to suggest any changes to the way we function?
What more could we have done to make this experience fulfilling for you?
What led you to search for more opportunities?
What factors made you accept the other offer?
Is there anything else that you would like to add?
Conclusion
Exit conversations with managers are essential in order to ensure that both sides are on the same page and understand each other's concerns. By asking questions such as "Why are you leaving this job?" and "Did you have all the resources required to accomplish your goals effectively?" managers can help employees exit their position with a positive frame of mind. To effectively conduct an exit conversation, it is essential to understand its purpose. The exit conversation is a crucial conversation that you should have with your employees at some stage in their tenure with your company. It allows you to thank them for their time and reflect on their contributions. Additionally, it is crucial to lead the exit conversation in a way that is respectful and understanding. Make sure to prepare a few questions that will help you gauge their feelings about leaving.
Equip yourself with the right knowledge to ensure that you never miss an important moment!
Say goodbye with ease! Download Risely's Exit Conversation Toolkit and get the essentials for making exit conversations smoother.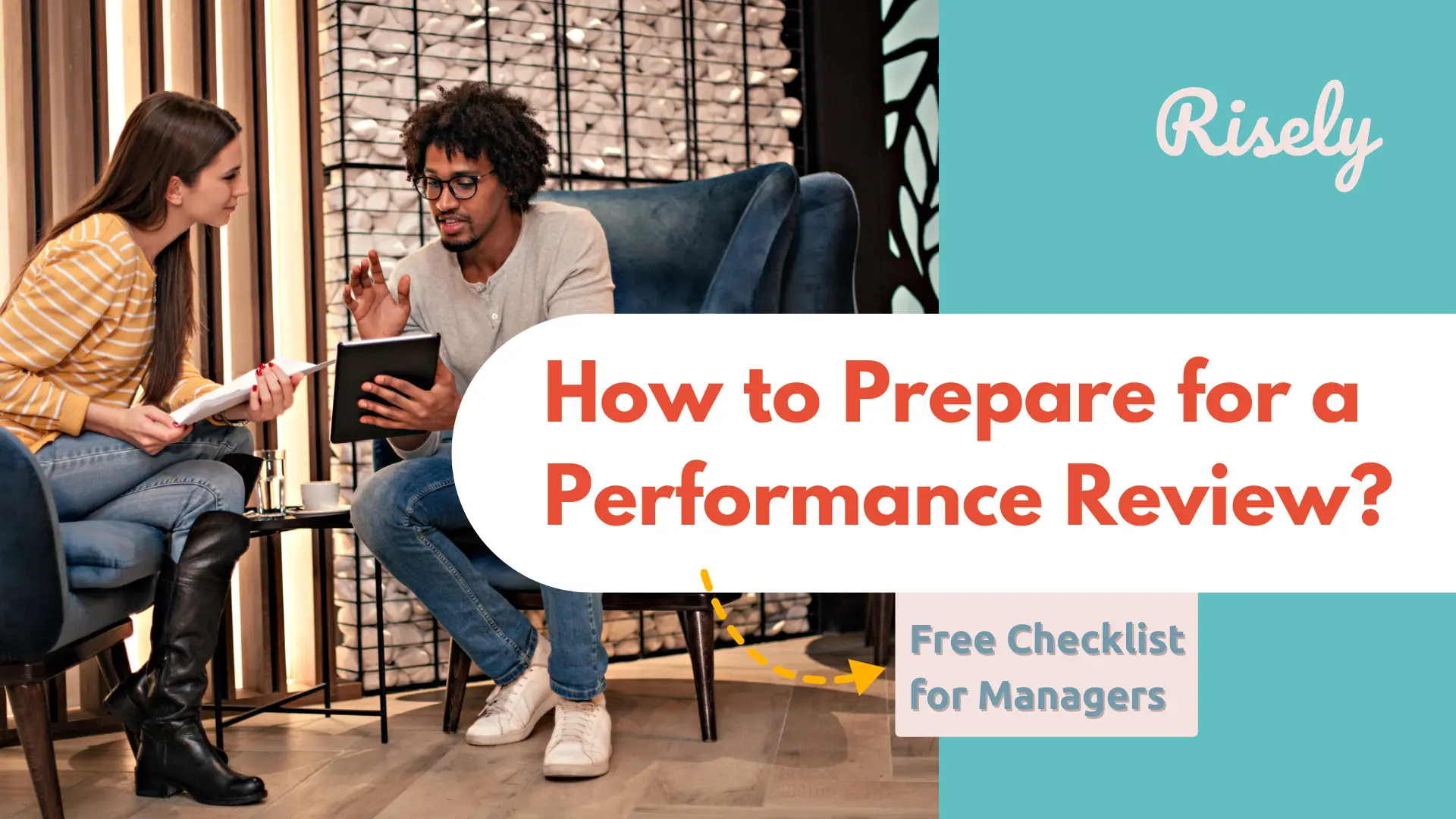 How to Prepare for a Performance Review? Free Checklist for Managers Performance reviews can be a daunting task for managers. It's not just about reviewing employee performance but also about…
6 Steps to Effective Performance Management Plans A solid performance management plan is essential for any organization to achieve its goals. It helps identify areas where employees need support, their…