Every manager is looking for
effective ways to motivate employees
. Motivation is the key to success, and recognition of employees is one of the most potent forms of motivation. However, recognition can be a challenge for managers. This blog discusses how managers can use employee recognition to motivate them to improve productivity. It covers the various aspects of recognition, including its effects, how to motivate employees through recognition, and the best ways to reward employees for their hard work. In the end, this blog provides a handy guide for managers on how to use recognition of employees in the best way possible to boost morale and achieve team goals.
What is Employee Recognition?
First, before beginning to use employee recognition as a tool for motivation, it is crucial to understand what it stands for. Employee recognition refers to acknowledging and rewarding employees for their efforts and contributions towards achieving company goals. It shows them that their actions are valued. You can also gather from your own experience that recognition of employees provides a sense of security and pushes us to do more for the organization. Similarly, recognition to employees offers reassurance and inspiration to employees. Therefore, a manager can use it to motivate employees to become committed to the organization and its goals with a personal attachment. You can read more about
employee recognition
here.
Recognition of Employees and its Effects
Managers use recognition to motivate their employees. Recognition of employees can have several different effects, ranging from improved performance to increased engagement. Too often, employee recognition is given out indiscriminately or in a way that is not well-tailored to the employee's needs. To get the most out of recognition, managers should be selective in their choice of rewards, as too much praise can become overwhelming or cheesy. By using employee recognition wisely, managers can boost employee morale and
improve productivity
. Managers can use the recognition of employees as a motivational tool. Recognition has different ways, depending on the employee's role and how they are performing. There are three essential factors that managers should consider when giving out recognition to employees:
The motive for the award: Awards need a clear motivation behind them. If the reward is purely for show or simply because the manager feels like it, it will not produce results. Awards with a specific purpose – such as getting an employee closer to fulfilling their goals – will be more motivating.
The frequency of the award: The timing of awards is essential too. For example, an employee receiving an award daily will become less meaningful over time and may even harm their performance. Awards that are given sparingly but with great anticipation will be more motivating to employees.
The type of recognition: Different types of rewards work better for different people and positions in the company. Managers should experiment with different forms of recognition for employees. Some employees appreciate financial bonuses, while others prefer awards that have a humanitarian or personal meaning (such as flowers).
How to Motivate Employees through Recognition?
Motivation is hard work and is meant for hard work. It's the continuous effort that leads to long-term success. And recognition is one of the most effective tools for motivating employees. However, recognition can be confusing and unexpected, leading to dissatisfaction and poor morale. To avoid this, create a system where everyone knows how to receive recognition. This way, recognition of employees won't be a surprise and will be appreciated more. Many types of employee recognition exist, so find what works best for your team and company. The kind of recognition for employees will also depend on the culture and style of the organization. So, by using recognition as a motivational tool, you'll be on your way to a successful team!
Types of Recognition
No one knows work better than the employees themselves, which is why recognition of employees is such an important tool in the manager's toolkit. Recognition is essential to motivating employees, and many types of recognition can work well for different teams. By using recognition methods tailored to the team, managers can help their team stay motivated and on track. Some common recognition methods include awards, bonuses, privileges, and praise. It's crucial to find one that works best for the team and the employee and to use it wisely to help the team achieve its goals.
Monetary rewards
Bonuses and extra pay for remarkable efforts show employees that their actions are valued. They encourage employees to make extra efforts. Outcome-based commissions and seasonal rewards also show that the organization attaches value to the employees' work that it's happy to share with its members. These recognition awards for employees are also distributed as gift cards. Sometimes, it can be in a strategic format, such as equity grants or ESOPs.
Praising
Praising employees verbally or in written form gives them affirmation and validation, both of which are drivers of employee motivation. This can be great for people who value words of affirmation. Moreover, it is effortless for managers, and they can include some words of appreciation during interactions. This can be during group meetings or one-on-one meetings. Otherwise, a formal thank you letter does the job too. It is a sign for the employee that their managers do not ignore them.
Awards
The company can institute a formal structure of rewards in its systems for regularly appreciating team members who go above and beyond the call of duty. These can be awards like Employee of the Month, Manager of the month, etc., with some associated benefits. These awards can serve as a constant source of motivation for employees to continue doing their best. They're often effective in motivating employees because they provide an immediate reward that reinforces effort. It also helps in developing a healthy competitive effort.
Peer-to-peer recognition
As the name suggests, the recognition comes from your co-workers. A manager can appreciate steps taken by another that led to enhanced productivity, or an engineer can praise another for smartly solving a long-due problem. Peer-to-peer recognition enables a constructive feedback channel across horizontal lines for everyone involved. Moreover, it contributes to creating a healthy environment at work.
Conclusion
There's no doubt that employee recognition is one of the best motivators out there. However, managers must use it correctly to achieve the desired outcome. The best way to find a suitable recognition scheme for your team is to consider how much recognition you give to each employee carefully. Too little recognition won't have an impact, but too much praise may cause resentment among the team. Keeping in touch with present changes in work modes, you can read more about
employee recognition in a hybrid workplace
here. Make sure to give recognition to your staff in a way that they will appreciate and use it as a motivational tool to reach their goals.
Use constructive feedback to help your team grow by leaps and bounds!
Download the free constructive feedback toolkit to learn the nuances of constructive feedback through sample statements.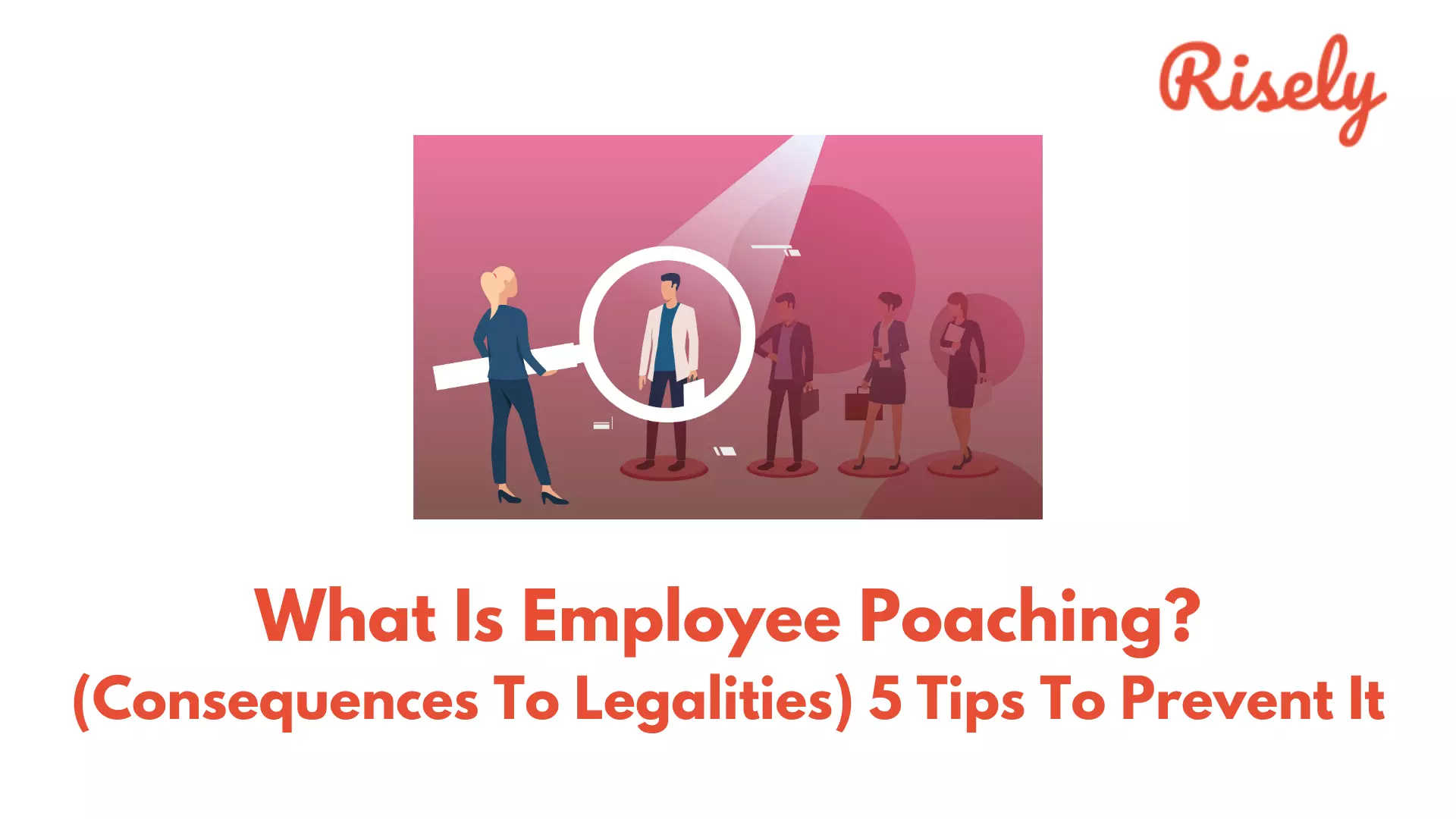 What Is Employee Poaching (Consequences To Legalities)? 5 Tips To Prevent It Your star employee, who brings innovative ideas to the table, excels in their role, and has become an…
5 Ways To Master Emotional Management At Work For Managers Management of emotions is one of the most crucial skills managers need to lead and manage their teams effectively. Unfortunately,…