The Top 8 Employee Motivation Techniques For Managers
Motivation is an essential part of any working environment, yet it's not always easy to get your team going. As a manager, it's important to be able to motivate your team in the right way so that they can achieve their goals. If you're struggling to get your team going, here are eight workplace motivation techniques that will help you achieve success. By applying these techniques, you'll be able to get your team moving in the right direction and reach their goals faster. We have also listed some common potholes which you must avoid as a manager when trying to motivate your employees. Following that, we have given insights on how as a manager you can keep yourself motivated. So, without further ado, let's get started!
What is Motivation?
There are many different definitions of motivation, but they all have one thing in common: a desire to achieve a goal. Some people might be motivated by the challenge of a new task, while others might be driven by a sense of competition. Still, others might be motivated by the career aspirations or desires they have for themselves. No matter how you define it, motivation at work is what helps us
achieve our goals.
It can come from within or from outside sources, but it always provides the necessary energy to take action. It is the fuel that keeps us going. One of the most significant differences between those who succeed and those who don't is their level of motivation.
Workplace Motivation
At the workplace, motivation can be defined as "the way managers get the employees to do the work assigned to them timely and effectively". Managing workplace motivation is a major issue for managers. Any project, which requires teamwork, cooperation, and dedication, depends upon the motivation levels of the employees working on it. Managing a business, organizing meetings, or creating an organizational structure is certainly no easy task without managers knowing employee motivation techniques. There are two types of motivation: intrinsic and extrinsic. Intrinsic motivation, also called internal motivation, comes from within an individual, whereas extrinsic motivation also called external motivation comes from external factors. Intrinsic motivation is more desirable because it is self-direction. It is also easier to maintain because it is not subject to external factors. Once the employees are intrinsically motivated, they drive themselves to achieve their goals just for the sake of achieving their goals without any external rewards. An example of intrinsic motivation can be an employee does some extra work because they enjoy it. Extrinsic motivation, on the other hand, is less desirable because it can be fleeting. It is based on managers motivating employees using external rewards such as financial rewards or fame or a better position in the organization. It involves taking action in response to the rewards or consequences of that action. These rewards can be motivating at first but eventually lose their appeal. An example of extrinsic motivation can be an employee doing some extra work to earn the incentives or a bonus.
Using employee motivation techniques helps managers build loyalty and high performance
As a manager, it is important to be able to motivate your team. Why? Being able to effectively motivate the team is a major part of effective management skills and is one of the key factors of being successful as a manager. If your team is not motivated, it is just another job to collect a paycheque. On the other hand, if they are motivated, then it is a job they enjoy. If you find yourself asking the question that why does my team not take ownership, then this is your answer. You must be able to inspire the team to work hard and achieve common work goals and ultimately the company goals. If you can find ways to motivate your team, you will see better results in terms of
productivity and creativity.
The most important thing here is that you need to know your team members and what motivators will work on them. Motivating the team is also important for a manager because it can help them feel more committed to the company and their work environment. It may even improve skills like teamwork, communication style, adaptability, and other areas of importance as they become completely dedicated to accomplishing tasks with you. When these skills are improved through a great level of workplace motivation from management then results in increased performance levels and higher levels of engagement at the workplace.
What are the core employee motivation techniques?
The 8 proven motivational techniques for managers are:
1. Recognition
Recognition is any kind of verbal act or symbolical event that a manager creates to acknowledge an employee's effort, quality work, and skill. If an employee does a good job, it would be appropriate for them to receive recognition from their manager. Managers can provide
recognition to employees
through awards, positive feedback, and other expressions of appreciation. Also, make sure that the recognition is specific and tailored to the individual employee's achievements. Another key point to note is to always give recognition in public i.e. in front of others. This increases the value of the recognition you just gave.
2. Emotional support
It refers to managers showing deep empathy towards their employees, it certainly helps the manager in creating an environment that is conducive for building workplace motivation among their employees.
Providing emotional support
can be a powerful way for managers to motivate employees, especially through tough times. This type of encouragement should focus on providing individuals with understanding, empathy, and reassurance.
3. Encouragement
Encouragement is a powerful tool that can help employees overcome their mistakes and
failures
and focus on their work. It can also help employees in developing a positive mindset and resolve to be productive at work by encouraging them during difficult times when things do not go according to plan. To encourage the employees, the manager can send a basic encouragement email or just let the employees know that you trust them.
4. Feedback
Feedback acts a great employee motivation technique apart from helping managers guide their teams. Feedback refers to the manager's reflection or review of an employee's or the team's performance. Employees need feedback to improve their performance. Giving
constructive feedback
is one of the best ways to motivate individuals. However, managers should be sure to provide accurate and timely information so that employees can learn from their mistakes. Check out the
ten examples of positive feedback
that employers can give.
5. Good employee experience
Creating a good employee experience is a manager's attempt in setting up activities that encourage the staff to do their work with more enthusiasm. Such an effort can improve employees' performance by motivating them and getting rid of boredom among the workers. It can also provide a pleasant working environment for them. Having a good experience at work can lead an employee towards higher
employee engagement
and job satisfaction.
6. Purpose in the job
Adding a purpose to the job refers to adding the main aim for employees to achieve. As a manager, if you can crack an answer for "Why do I work here", then you have nailed it. It also enables the employees to work with full effort. By having a purpose in the job, employees will be passionate, innovative, and committed to doing hard work, listening to their managers, and making efforts toward the completion of this purpose. This purpose will also be helpful for the managers in setting a workplace culture that is conducive to growth.
7. Career growth
Another way to motivate employees is to emphasize career growth opportunities within the company. Promoting professional development opportunities shows employees that you are invested in their future and that you see them as an important part of the team. It shows to the employee that my manager has invested in my growth and hence I must be invested in the company's success. To facilitate these growth opportunities, managers can try coaching or training programs for their show team.
8. Educate your employees
It refers to making sure that your employees are well informed about the organization's strategies, plans, and objectives. This is one of the best ways to motivate employees since it creates a sense of pride in the employees. If employees are well informed, they will be more motivated and productive. They feel a greater sense of ownership over the organization.
Honeytraps Of Workplace Motivation That You Must Avoid
Honeytraps of employee motivation techniques are the wrong ways to motivate employees, which can have the opposite effect of what the managers were hoping for. Therefore it is necessary to avoid these traps as a manager while trying to motivate your employees. Why are these called traps? Because they are the easiest way to implement but often yield a wrong outcome. Some of the most common potholes of motivating employees are:
Offering money as the only incentive
Promoting people who are not good at their jobs but are critical for a project or in a situation
Micromanaging employees' work to make sure performance is up to the mark
Focusing only on negative feedback instead of positive reinforcement
Creating an extreme sense of competition between co-workers or team members
Workplace motivation techniques for managers are useful too!
Managers are the backbone of any company. You must motivate yourself to motivate your team and help the company achieve its goals. There are many ways that managers can motivate themselves. Some common techniques are to
Set personal goals
Establish a clear purpose for your job
Focus on the team's success as a whole
Seek out challenging opportunities
Set healthy standards and expectations for themselves and their team members
Finally, identify your own avenues of intrinsic motivation
Managers can also stay positive and mindful by practicing self-compassion and taking time for themselves. Additionally, managers must find a way to enjoy their work. This could be through creative problem-solving, working with a great team, or making a difference in the world or the workplace.
Conclusion
To conclude, motivating the employees is an essential part of running a successful business. It can help managers to achieve their goals and maintain peak performance. When done correctly, workplace motivation can also lead to better team dynamics and productivity. Unfortunately, motivating employees can be a challenging task, especially when faced with frustrating circumstances or potholes. Thankfully, there are many motivational techniques for managers available that can help your team. We have listed the 8 most effective motivational methods for managers out of those techniques in this blog post. We believe that if managers can follow all these techniques and can avoid the listed common potholes, employee motivation won't be a difficult task for them anymore.
Motivate your employees with constructive feedback that propels growth.
Get the free constructive feedback toolkit today to effectively motivate your team with your words!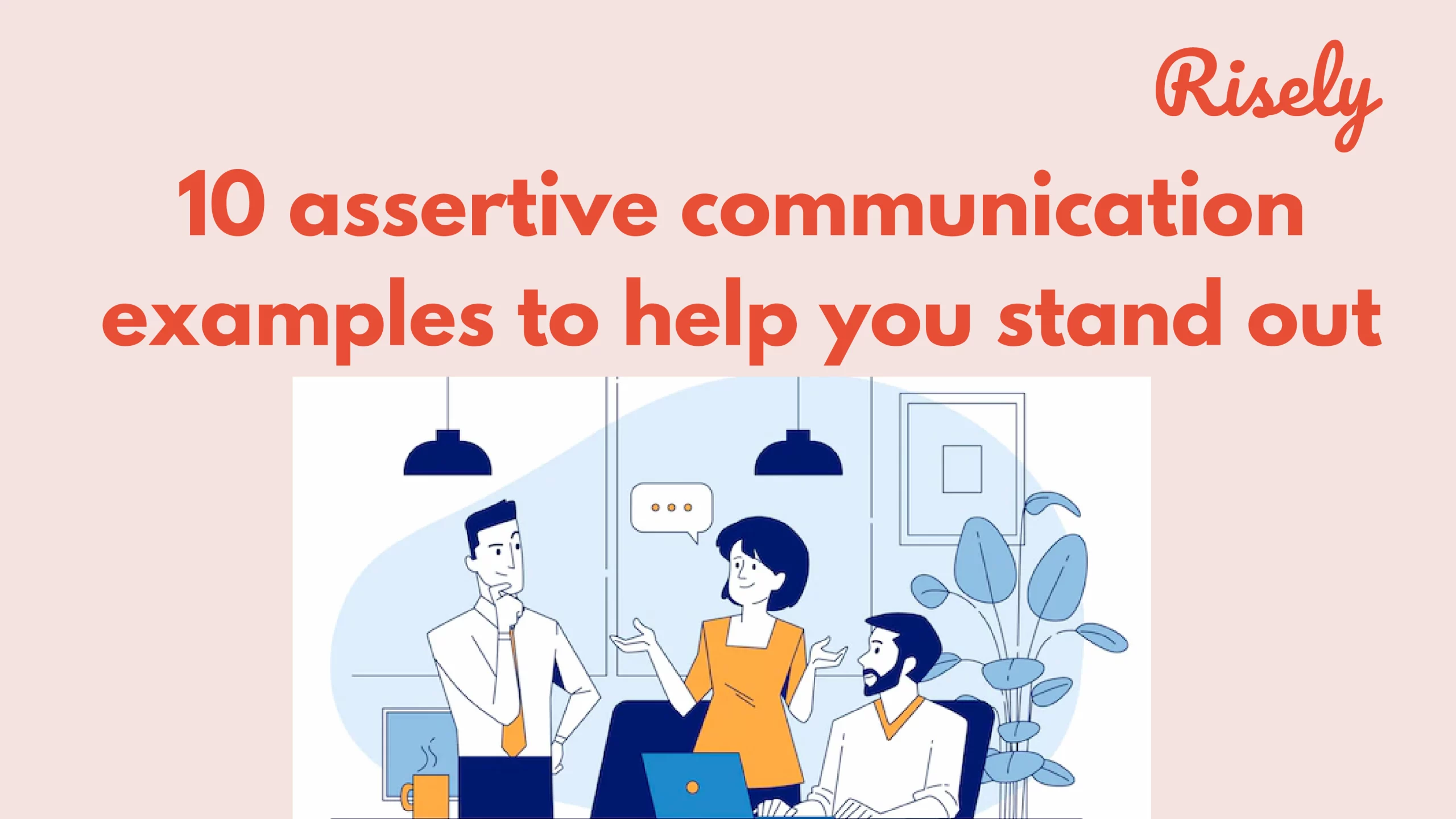 12 assertive communication examples to help you stand out Communication skills are vital to a successful career. From getting work done to building relationships, communication skills are essential to getting…
The Complete Guide To Conflict Resolution In The Workplace Conflict resolution is a skill every manager needs to work successfully in today's workplace. Conflict resolution skills are essential for managing…