9 Training Theories L&D Professionals Must Know for Success
As a learning and development professional, staying updated with the training theories is essential for success. In this blog, we will dive deep into the theories of learning that every L&D professional must know. From behavioral learning theory to cognitivism, constructivism to social learning theory, and many more, we will explore how each theory contributes to practical employee training. We will also discuss the concept of microlearning and its significance in today's fast-paced world. By the end of this blog, you will have a comprehensive understanding of these theories and be able to choose the most suitable approach for your organization's learning and development initiatives. Get ready to enhance your training strategies and drive better results!
Training Theories for Employee Development
Behaviorism, cognitivism, constructivism, social learning theory, and adult learning theory are the fundamental theories of learning that inform employee training. Understanding these theories is crucial for designing effective training programs that cater to different learning styles and promote knowledge acquisition and skill development. By applying the principles from these training theories, L&D professionals can create a rich learning environment for employees to thrive and grow. Learn more:
7 Steps to Building a Winning Learning and Development Team
Behavioral learning theory
Behavioral learning theory, one of the key learning theories in the field of L&D, suggests that behavior is learned through conditioning and reinforcement. This theory emphasizes using positive reinforcement, such as rewards or recognition, to train employees to exhibit desired behaviors. Clear goals and feedback play a crucial role in the training process, ensuring that employees understand what is expected of them and receive guidance on improving. Another important aspect of behavioral learning theory is the role of observation and modeling in learning. Employees can learn by observing others and imitating their behaviors, which can be particularly beneficial when it comes to learning new skills or tasks. Understanding behavioral learning theory is essential for L&D professionals as it allows them to design effective training programs that promote desired employee behaviors and skills, leading to a more productive and engaged workforce.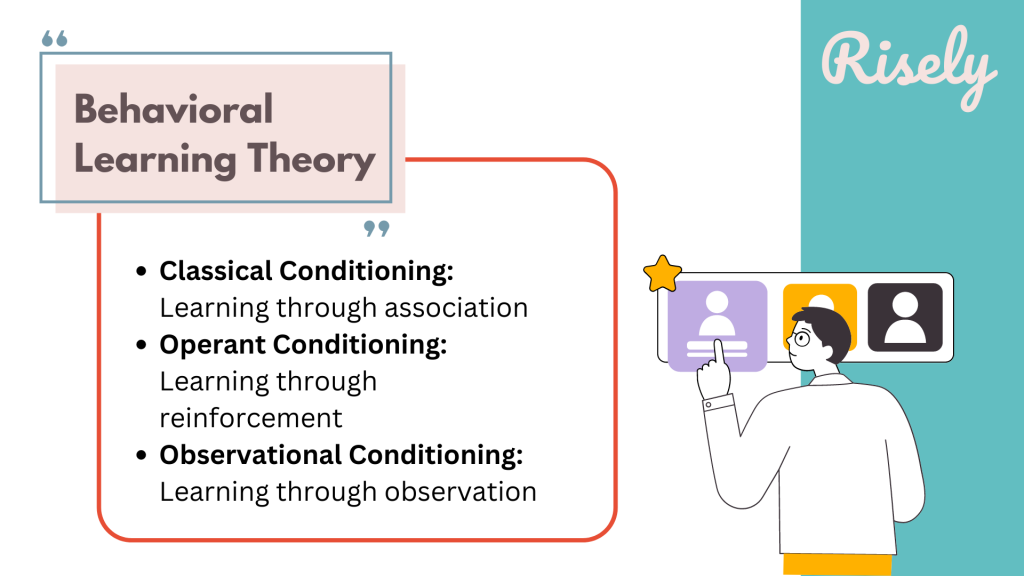 Cognitivism
Cognitivism, a learning theory focusing on mental processes like attention, perception, and memory, asserts that learners actively process and organize information to construct meaning. Emphasizing the importance of prior knowledge and understanding, cognitivism highlights strategies such as problem-solving, critical thinking, and reflection in training approaches. By designing instructional materials that promote active engagement and encourage connections between new information and existing knowledge, L&D professionals can effectively apply cognitivism. This theory plays a significant role in employee training and provides a basis for creating a conducive learning environment that allows hands-on practice. Cognitivism acknowledges the learner's cognitive abilities and the significance of their past experiences in the learning process. With its focus on cognitive processes and
learner engagement
, cognitivism is valuable in creating effective training programs.
Constructivism
Constructivism is a learning and development theory that emphasizes the active construction of knowledge by the learner. It suggests that learners actively build their understanding of concepts through experiences and interactions with the environment. This theory highlights the importance of prior knowledge and personal experiences in shaping new learning. Constructivism advocates for learning to be effective when learners are engaged in hands-on activities, problem-solving tasks, and
collaborative discussions
. By designing interactive and experiential training programs that encourage learners to actively participate and construct their knowledge, L&D professionals can apply constructivist principles.
Social learning theory
Social learning theory suggests that individuals learn by observing and imitating others. It emphasizes the importance of social interactions and role models in learning. L&D professionals can incorporate social learning into employee training by promoting collaboration, group discussions, and
peer-to-peer learning
. This theory also highlights the role of reinforcement and rewards in motivating employees to learn and apply new skills. By understanding social learning theory, L&D professionals can design training programs facilitating knowledge sharing, teamwork, and
continuous learning within organizations
. Social learning theory is a valuable framework for creating a learning environment that leverages the power of observation and imitation to foster
employee development
and growth.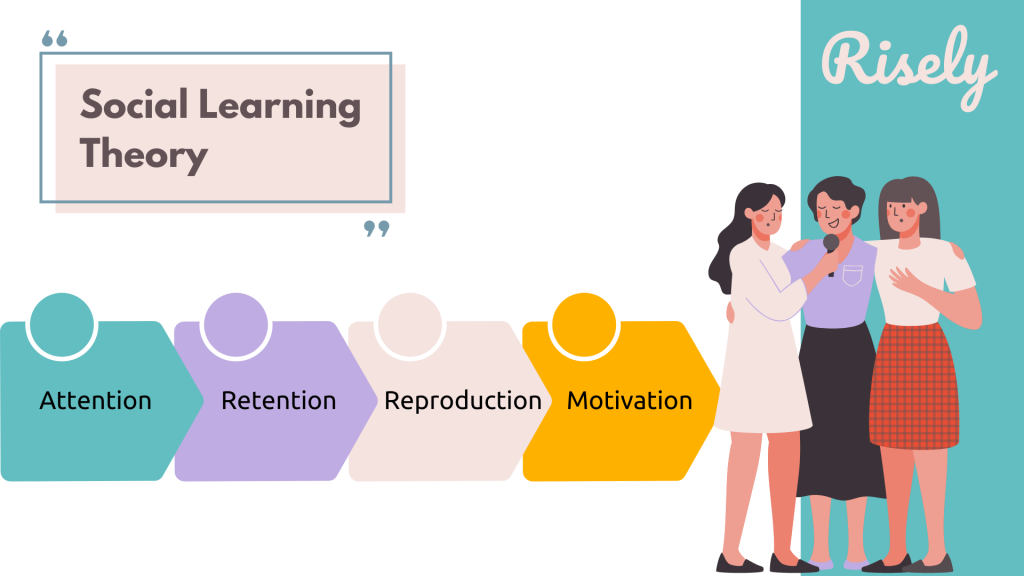 Microlearning theory
Microlearning theory suggests that learners benefit from short, focused bursts of learning delivered in a concise and easily digestible format. It emphasizes breaking down complex information into smaller, manageable pieces to enhance retention and engagement. Microlearning can be provided through various forms, such as videos, quizzes, podcasts, or interactive modules. Incorporating microlearning into employee training programs, L&D professionals can cater to different learning styles and preferences while promoting continuous learning and skill development. Technology and mobile devices have made microlearning more accessible and convenient for employees, allowing them to engage in learning activities anytime and anywhere. Learn more:
Bite-Sized Learning, Big Results: Understanding Microlearning With 7 Examples
Information processing theory
The information processing theory underscores the significance of attention, perception, and memory in learning. It suggests that learners actively encode, store, and retrieve information to create meaningful connections and understanding. L&D professionals can leverage this theory by designing training programs that provide clear and concise communication, ample opportunities for practice and repetition, and practical strategies for organizing and retrieving information. By comprehending how learners process information, L&D professionals can
develop training programs
that optimize knowledge, skill retention, and transfer. Understanding the learner's cognitive processes is essential in crafting impactful training experiences in the digital age.
Learning curve theory
The learning curve theory suggests that individuals improve their efficiency and performance over time as they engage in a task repeatedly. This theory emphasizes the importance of practice and repetition in skill development, highlighting how individuals may experience diminishing returns as they approach their peak level of performance. By understanding the learning curve, L&D professionals can design training programs that gradually increase complexity and challenge to optimize learning. This theory also allows them to
set realistic expectations
for employee progress and identify opportunities for improvement in training methods. With the integration of the learning curve theory, L&D professionals can create effective training programs that promote continuous improvement and skill development.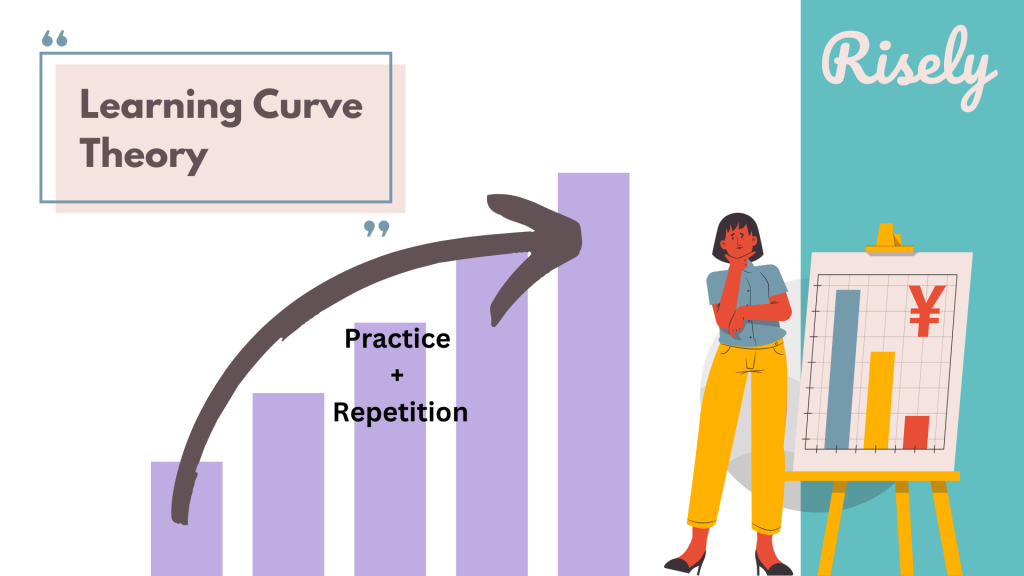 Connectivism
Connectivism is one of the influential training theories emphasizing the significance of connecting and networking in the digital age. It goes beyond traditional models by recognizing that learning is not solely an individual process but also a social and collaborative one. According to connectivism, knowledge exists within networks and can be accessed through various sources such as social media, online communities, and personal networks. L&D professionals can integrate connectivism into their training programs by encouraging employees to actively engage with online resources, participate in virtual communities of practice, and collaborate with colleagues. By leveraging technology and digital tools, this theory of learning and development facilitates knowledge sharing and collaboration, ultimately enhancing the overall learning experience.
Experiential learning theory
Experiential learning theory proposes that individuals learn most effectively through direct experience and subsequent reflection. This theory highlights the significance of hands-on activities, problem-solving, and practical application of knowledge in real-world scenarios. According to this theory, learning follows a cycle that involves concrete experiences, reflective observation, abstract conceptualization, and active experimentation. L&D professionals can integrate experiential learning into employee training programs by creating opportunities for practical application, facilitating group discussions and reflections, and providing constructive feedback on performance. By incorporating experiential learning theory, organizations can cultivate a more engaging and impactful employee training experience.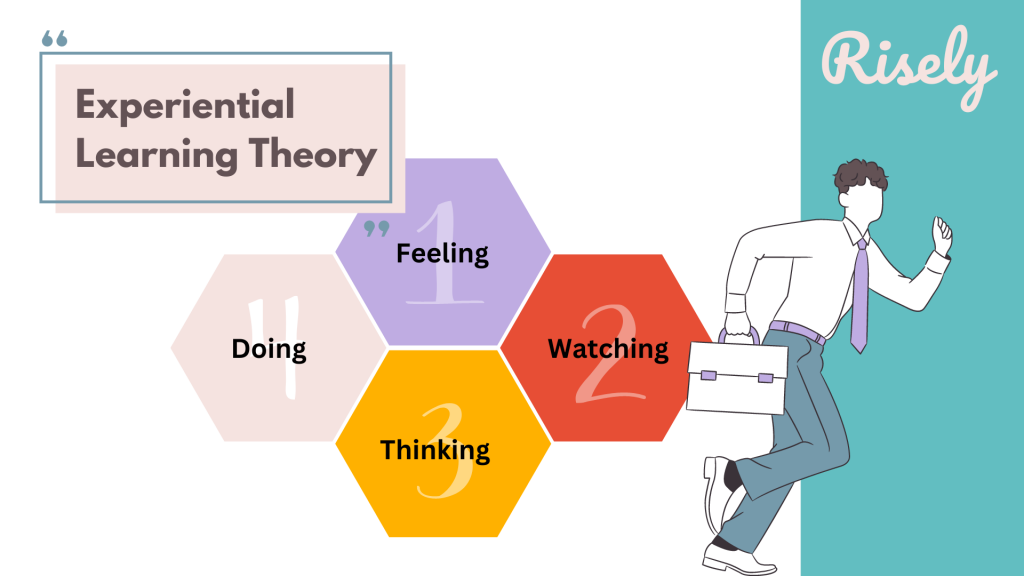 Choosing your theory of learning and development
Managers can choose some training theories to practice by considering several factors. First, they should assess their organization and employees' specific needs and goals. Different learning theories may be more effective for different types of learning objectives. For example, a behaviorist or cognitive approach may be suitable if the goal is to develop technical skills. A constructivist or social learning theory may be more appropriate if the goal is to foster creativity and problem-solving. Secondly, L&D managers should consider the learning styles and preferences of their employees. Some individuals prefer hands-on, experiential learning, while others thrive in collaborative or self-directed learning environments. Understanding these preferences can help guide the selection of a learning and development theory that aligns with the needs and preferences of the workforce. Lastly, managers should also consider available resources and constraints when choosing a learning theory to practice. Some theories may require significant investments in technology or training materials, while others may be more cost-effective and easily implemented. Overall, managers should carefully evaluate their organization's needs, employee preferences, and available resources to select a learning theory that will best support their desired outcomes.
Conclusion
In conclusion, understanding and implementing various training theories is crucial for the success of L&D professionals. Each approach brings its unique perspective on how individuals learn and retain information, and by incorporating a combination of these theories into your training programs, you can create engaging and effective learning experiences for your employees. Whether you focus on behavioral learning, cognitivism, constructivism, social learning theory, or any other theory, tailoring your approach to meet your team's specific needs and goals is key.
Are you able to share feedback effectively with your team?
Find out now with the free constructive feedback self-assessment for managers and leaders.
---
Training Theories FAQs
What are the five 5 major learning theories?
The five major learning theories are:
– Behaviorism: This theory focuses on observable behaviors and suggests that learning occurs through the reinforcement or punishment of specific behaviors.
– Cognitivism: Cognitivism emphasizes the mental processes involved in learning, such as perception, memory, and problem-solving. It emphasizes the importance of understanding and internalizing information.
– Constructivism: Constructivism posits that individuals actively construct their knowledge and understanding through experiences, interactions, and reflection. It emphasizes the role of prior knowledge and social interactions in the learning process.
– Humanism: Humanism emphasizes self-directed learning and personal growth. It recognizes the importance of individual needs, motivations, and experiences in the learning process.
– Connectivism: Connectivism focuses on the impact of technology and networks on learning. It emphasizes the role of connections, networks, and digital resources in acquiring and applying knowledge.
Which learning theory is best for employees?
The best learning theory for employees may vary depending on the context and individual preferences. However, constructivism and social constructivism are often considered effective for employee learning as they emphasize active participation, collaborative learning, and real-life problem-solving.
What is the most used learning theory?
The most used learning theory can vary across different contexts and educational settings. However, in recent years, constructivism and its variations, such as social constructivism, have gained significant popularity in education and training. These theories emphasize learner engagement, active participation, and the construction of knowledge through authentic experiences, making them widely applied in various learning environments.
---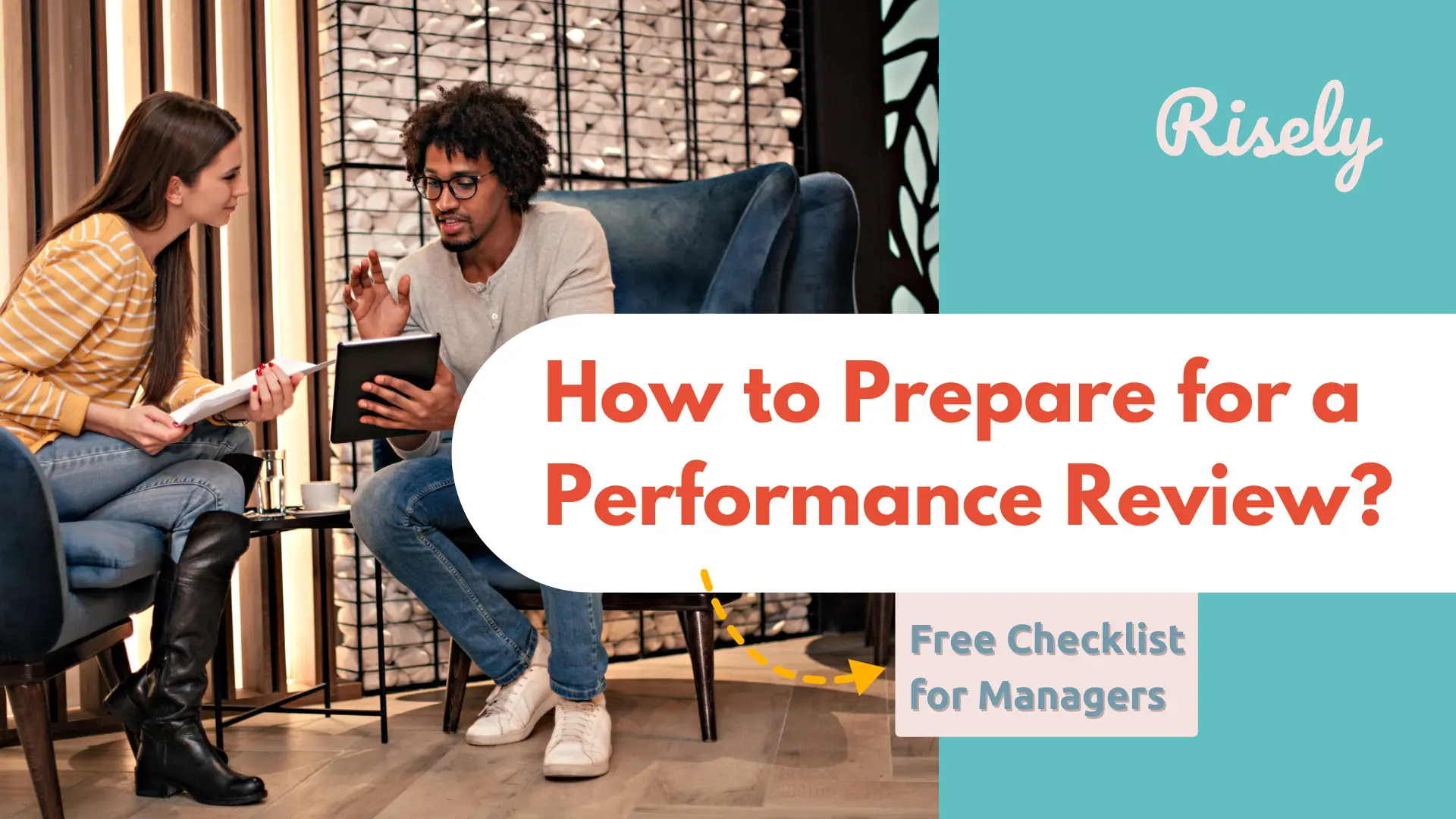 How to Prepare for a Performance Review? Free Checklist for Managers Performance reviews can be a daunting task for managers. It's not just about reviewing employee performance but also about…
A Manager's Guide to 360-Degree Performance Reviews (with Examples) As a manager, providing comprehensive feedback to employees can be challenging. Traditional performance reviews have limitations and may not always reflect…