Guide To Nonverbal Communication For Managers: Types & How To Improve
Nonverbal communication is one of the most critical aspects of managing people. This communication occurs outside of verbal communication – things like body language, facial expression, posture, and sound are important elements here. And as a manager, you must understand and use nonverbal communication effectively to build trust and communication with your team. This blog will explore all aspects of nonverbal communication, from its importance to different types of nonverbal communication, and how you can improve your skills in using nonverbal communication in the workplace. So whether you're a new manager or an experienced one, make sure to pay attention to nonverbal communication at work!
What is nonverbal communication?
When we talk of
communication
, we typically think of verbal communication, which is done through the spoken word. However, most of our communication is nonverbal, even in our day-to-day life. Unconsciously, we end up communicating a lot through nonverbal communication. Nonverbal communication refers to communication carried out in mediums other than verbal. It includes actions, body language, and gestures to convey various emotions. It also has one's appearance, posture, and tone of your voice. At work, managers and leaders communicate a lot in meetings and even otherwise. Their eyes, tone, and body movements may be sharing a lot which will help strengthen the message of their verbal communication. Therefore, managers and leaders need to focus on utilizing their nonverbal communication skills in the most effective manner possible. To do so, let us begin by understanding the types of nonverbal communication.
Different types of nonverbal communication
There are seven different types of nonverbal communication which include the following –
Facial expression
Facial expression is probably the most important nonverbal communication type as it conveys a lot of our emotions and feelings to others, for instance- When someone is mad, their facial expression may show anger, frustration or even sadness which will easily be picked up by others people around them (depending on the context). Depending on what facial expression you are displaying can either help or hinder your message in a meeting or conversation; for instance, if you are angry, your facial expression may tend to overshadow your verbal message.
Eye contact
Eye contact is another necessary nonverbal communication type, as it conveys comfort and trustworthiness. When we make eye contact with someone, they know that we are listening to them and are interested in what they have to say. In a meeting, if one or more participants fail to make eye contact throughout the conversation, other attendees can quickly notice this. On the other hand, a participant who constantly avoids eye contact can be seen as reluctant by others, who might find it hard to trust them.
Gestures
Gestures are body movements that communicate our emotions and feelings to others. You can use them in many different ways. For example, when we are trying to show anger or frustration, we might clench our fists or raise our voice; or, if we want to convey a message of peace or cooperation, we might make nonverbal signals such as nodding along with the speaker, crossing our arms etc. Gestures are also used for communication within groups. For instance, if one person wants everyone else to stop talking so they can give their speech uninterrupted (using gestures), then they will typically make eye contact with each person throughout the silence and gesture for them to stop talking. They are also good to use when verbal communication might turn ineffective.
Touch
Touch is a significant nonverbal communication type as it allows us to express affection, comfort and trust. We often touch others to show love or appreciation. For instance, we shake hands with a lot of people. Those with a firm handshake appear confident and strong. Conversely, people with weak handshakes might perceive that they are softer and less likely to achieve their goals. Touch is also used to convey other emotions; someone might use an unwelcome touch to show superiority and impose authority. Or people can use touch to offer support and connection.
Space
The way in which we space ourselves away from others can communicate different things. For instance, if someone feels uncomfortable, they might move closer to the person accompanying them to distance themselves. The amount of space an individual occupies also has implications- for example, people tend to invade personal space more when angry or nervous, meaning there is less room for other people around them. The distance between two people typically indicates the closeness of their
relationship.
Body movements and posture
The way in which we stand, the way that our whole body is positioned, and the facial expressions that we make all have an effect on how others perceive us. For instance, if someone feels shy or insecure, they might adopt a defensive posture- arms crossed over their chest, head lowered etc.- to protect themselves from verbal or physical contact. Conversely, confident and self-assured people tend to stand with their heads up, signalling dominance over others. Movements that appear confident and sure help you stand out and strengthen your case in a crowd.
Voice
You can use our voice's tone to convey several different messages. For example, if we are angry, our voice might become louder and more intense, while if we are sad or anxious, our voice might sound lower and less confident. How we speak also has implications- for example, people who talk in a loud and assertive manner tend to be perceived as more competent than others, which is why assertive communication is considered essential for managers. Similarly, speaking speed, intonation, and inflections are crucial elements of nonverbal communication.
The importance of nonverbal communication in the workplace
In today's world, nonverbal communication is more critical than ever. It can help to build trust and credibility, as well as maintain relationships. If you're unaware of the importance of nonverbal communication in the workplace, it's time to start paying attention. Here are five reasons why you need to focus on it:
It strengthens and delivers your message with clarity.
Nonverbal communication helps others identify your message's important parts and key areas.
Managers can use nonverbal communication to show interest, boosting motivation and engagement.
It helps build your perception and image.
Mastering nonverbal communication helps you become an effective communicator at work and enables you to do your job effectively.
How to improve your nonverbal communication skills at work?
Nonverbal communication is one of the most critical aspects of communication. It can help you get along better with co-workers, understand their feelings and needs, and reduce misunderstandings and drama. Here is how you can start working on your nonverbal communication skills at work today –
Maintain eye contact
The first step to effectively using nonverbal communication is practising eye contact. Maintaining eye contact helps the other person note that you are engaged and actively interested in what they are saying instead of merely listening passively. It builds a lot in building rapport and
enhancing engagement
with others, including team members. Smile
Focus on appearances
Your posture, body language, and voice are just as important as your eye contact and facial expression. Make sure you focus on appearing confident and at ease. Try to avoid fidgeting or constantly adjusting something on your body – this gives the impression that you are uncomfortable. Moreover, take care of your appearance. It includes dressing smartly and preparing yourself properly before leaving for work. Your attention to personal care and details can help others increase their faith in your ability and desire to maintain a similar level of care towards your work. It boosts their confidence in your work ethic.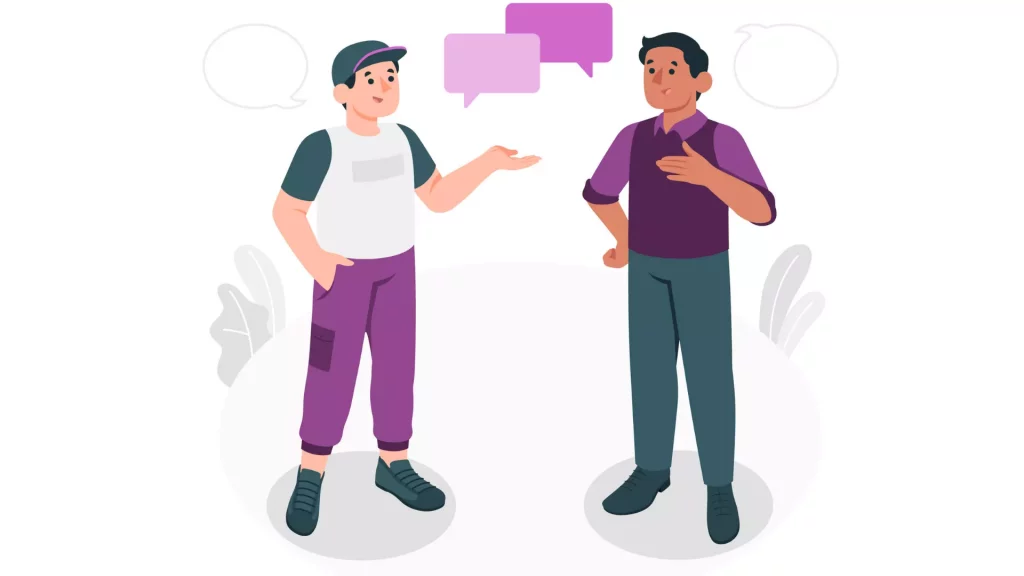 Use powerful gestures while you speak
When you are speaking, make use of powerful gestures. You can use your hands to demonstrate your points when explaining something. It helps illustrate what you're saying and will add impact to your voice. Try to occupy space and remain confident with an excellent posture to maintain a confident appearance. Also, try not to rely too much on body language while communicating – a lot of movements can make you look tacky and become counterproductive.
Maintain facial expressions
Maintaining the correct facial expressions to convey your emotions regarding a situation or message is important. A smile makes you look friendlier and conveys trust and confidence. When others see that you are happy with what they are saying or doing, it can also boost their faith. In addition, a genuine smile shows that you're listening and interested in the person talking to you. This is especially important with superiors or people who have authority over us.
Use your voice to do the job!
Your voice is one of the most powerful tools you have as a nonverbal communicator. When you speak, use clear and concise language to communicate your message. Avoid using slang or colloquial expressions; they can be difficult for others to understand and damage your credibility. Speak at a consistent volume so that everyone in the vicinity knows precisely what you are saying. Inject enthusiasm into your voice when discussing something that makes you happy – this will come across as positive and attractive to others. Additionally, minimize the use of inflexion so that you appear sure of your ideas. It helps others put their faith in you too. Also check out the
body language mistakes that every manager should avoid
.
Conclusion
Nonverbal communication is one of the essential skills you can develop to improve your career. Understanding different types of nonverbal communication and how to use them effectively can build trust and rapport with your co-workers. In addition, improving your nonverbal communication skills can help you handle difficult situations calmly and assertively. So what are you waiting for? Start learning about nonverbal communication today and see its positive impact on your career!
Are your communication skills up to the mark? Check now!
Risely's free communication skills self-assessment for managers helps you understand the necessary elements to make your communication strategy fail-proof.
---
FAQs
How much communication is nonverbal at work?
While it may come as a surprise, various studies show that most workplace communication is nonverbal, with some citing numbers as high as 93%, leaving only 7% of the job to be done by words. Nonverbal communication constantly happens in tandem with verbal.
What is nonverbal communication kinesics?
Kinesics refers to the interpretation of body language and gestures. Your eye and hand movements, posture, facial expressions and gestures come under kinesics.
How can nonverbal communication affect your work environment?
Nonverbal communication goes on constantly at work and thus creates many subtle impacts. Teams showing healthy signs through nonverbal communication, such as trust and openness, can cultivate a good environment. On the other hand, nonverbal cues can often reveal hidden tensions and conflicts in the team.
How effective is nonverbal communication?
According to various research, nonverbal communication carries more impact than verbal communication as it is generally more intuitive and automatic. Some studies show a higher efficiency of 65-90%.
---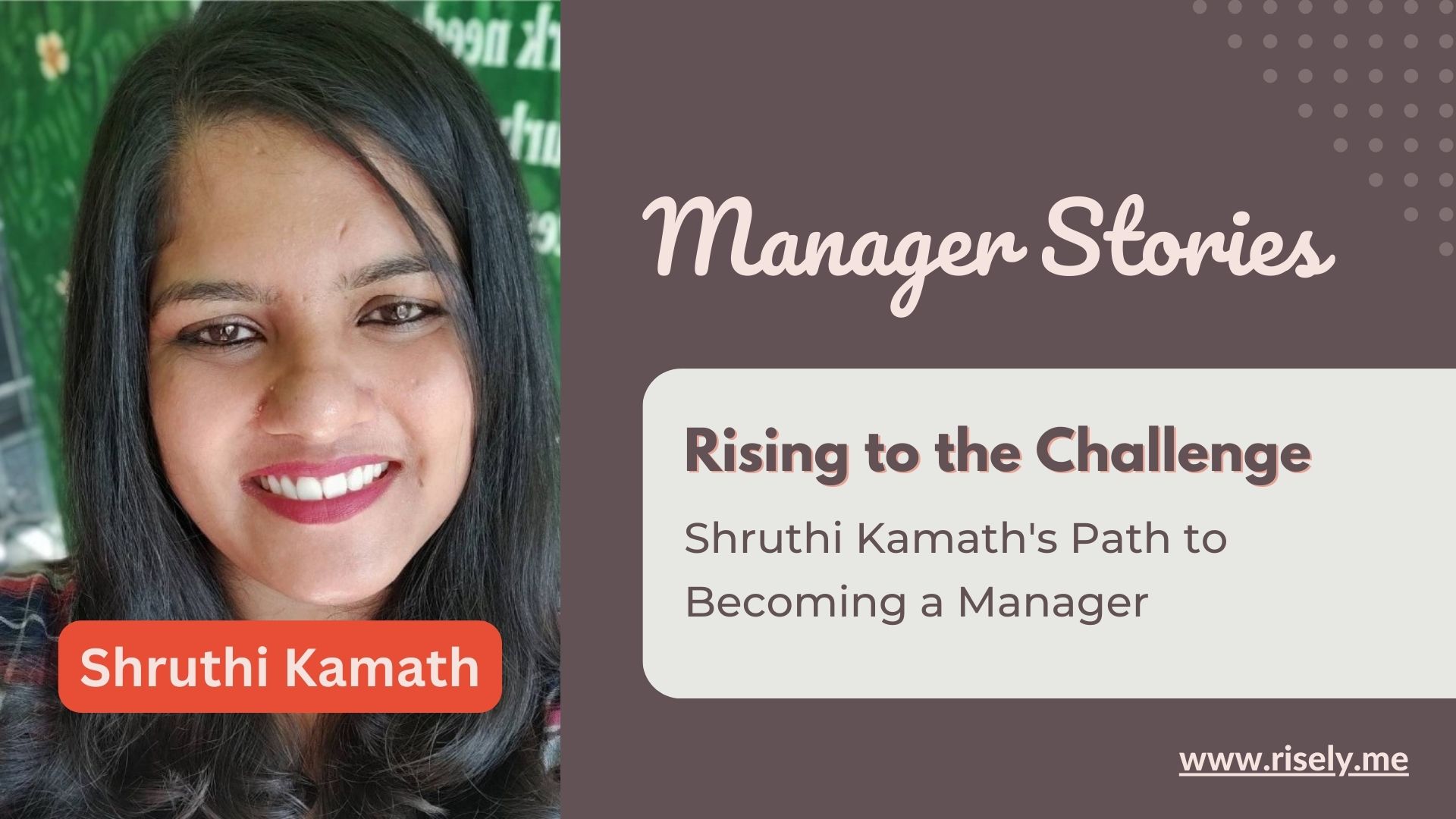 Rising to the Challenge: Shruthi Kamath's Path to Becoming a Manager "Can I really do this?" It's a question that echoes in the minds of countless professionals contemplating a leap…
Understanding Modern Leadership: Ananya Narang's Perspective on Team Management Founders and managers, the unsung heroes of the business world, often find themselves juggling various challenges. From instilling accountability to motivating…