5 simple steps for a manager to effectively practice Resource Allocation
Resource allocation is assigning and distributing resources to meet the needs of different parts of an organization. It is a major part of the required analytical skills of managers for them
to be effective.
It also ensures the use of all resources efficiently and effectively to maximize the chances of success for a team and the manager. When talking about resources, most managers believe them to be just their organization's human resources. But actually, resources cover every tangible and intangible help available to the organization. These may include – Time, money, tools, materials, equipment, mentors, people, the company's intellectual property, tools experts in other departments, the overall energy of the team, etc. As some of these resources are shared and allocated among different parts of the organization, managers need to assign them effectively. By doing that, they can give their employees the best possible chances for success. They can also find ways to eliminate the wastage of resources. The allocation should consider the best possible combinations to deploy these resources to ensure that the team's objectives are met. Resource allocation, also known as resource management, does not just mean determining how much each resource is used by which employee or department. It simultaneously allocates a fixed supply (monetary budget) across multiple needs. The basic resource allocation process starts by identifying the needs, dependencies, and requirements of different parts of the organization. This includes understanding what tasks need completion, how much time they will require, and what resources they will need for each task. Once managers have this information, they can allocate the resources accordingly.
Why is Effective Resource Allocation important for managers?
Effective resource allocation is one of the essential managers' skills that their company will have the right resources to make sure they can meet its goals. When managers effectively allocate resources, they can unlock several outcomes, which include:
Increased productivity and efficiency
Employees can complete tasks and reduce their workload more quickly and effectively by providing team members with the appropriate tools and resources. It leads to an
increase in overall productivity
within the organization. For example, if managers give their employees the right mentorship, appropriate software, and enough time to complete their tasks, they will achieve more efficient results with greater productivity.
Higher level of satisfaction among employees and other stakeholders
When employees work in a comfortable and efficient environment with sufficient and appropriate resources, they will likely be more satisfied. For example, if managers give their employees everything they need to do their job, doing it will become more accessible, leading to higher satisfaction with the job. Similarly, other stakeholders like senior management and shareholders are more likely to be satisfied with the managers and the organization when they witness effective utilization or allocation of resources. For example, when stakeholders see that their money is being allocated effectively within the organization, they'll be satisfied and may invest even more.
Improved morale
Effective allocation of available resources will lead employees to gain the right resources to complete their work. It can make employees feel supported and appreciated. Likely, they will then work harder to achieve success. Similarly, inefficient resource allocation can negatively affect employee morale, resulting in low productivity and frustration among team members.
Reduced expenses
By efficiently allocating and utilizing existing resources, managers can also save costs associated with getting more resources, like purchasing expensive equipment and material. They can then use that money in better ways.
What happens when managers don't effectively allocate resources?
When managers do not adequately allocate resources, they may see several negative consequences, such as:
Poor performance from team members
When team members are not allocated the resources they need to do their job well, it can negatively affect their work and performance. For example, if engineers do not get the right and compatible computer devices, they won't be able to write proper code. As a result, the team will not be able to release the product in time.
Waste of valuable resources
When managers are ineffective in resource utilization or allocation, they may waste valuable and scarce resources. For example, If a project in progress does not get enough funds for it to run effectively, it will not just fail but will also end up wasting whatever was invested in it to date. Besides, allocating resources to something or someone more than its requirement may also lead to scarcity at some other place. That may end up causing some serious damage.
Increased stress and tension
When team members are not allocated the resources they need to do their job well, it can cause
stress and tension
. Team members may start feeling like they cannot meet deadlines or expectations. It can impair their efficiency and productivity and can lead to team burnout. In addition, this type of environment can lead to resource conflicts among co-workers as they try to assert themselves to get the resources they need for their job.
Reduced creativity and innovation
When team members are not allocated the resources they need to do their job well, it can lead to a lack of creativity and innovation. This is because not having what they need to perform their regular jobs may discourage the employees. This discouragement won't allow any creativity or innovation. In addition, this type of environment can also be toxic and difficult as team members skirmish for control over scarce resources.
5 steps for effective Resource Allocation
1. Make a list of the resources that your company has and understand how you are using them
Understanding your organization's resources is a critical part of effective resource allocation. Without this understanding as a manager, you may not be able to make the most of what you have or know when and where to seek new resources. An excellent way to start understanding your organization's resources is to list them. It will help you get a clear picture of everything you have at your disposal. Once you have a list of resources, you should understand how to use them. It would help if you tried to know whether the resources are used in a logical sequence and what value you get from using them. This will help you identify the most important ones and determine where you can make cuts if necessary. It will also help you to identify potential redundancies and areas of improvement.
2. Determine the optimum use of each resource, both in terms of cost and ability
The next step is to determine the optimum use of each resource, both in terms of cost and ability. Here cost terms refer to how much it costs to use a resource. The ability terms refer to the output potential of the resource. By gaining this knowledge, managers can conduct optimum allocation of these resources. It will eliminate unnecessary spending on these resources. It will also ensure not to overstrain these resources and use them judiciously.
3. Monitor and adjust usage as necessary to maintain optimum performance
After conducting the optimum allocation of the resources, managers can focus on monitoring the usage of these resources. By tracking the usage, managers will be able to suggest or make adjustments wherever needed and maintain optimum use of the resources. To maintain optimum performance should keep making suggestions regarding the usage of these resources. They should think out of the box over different ways to better use these resources. Doing that may give them ideas about using these resources in even better ways. They can even push their employees into coming up with ideas for better usage of the resources.
4. Ask for and allocate additional resources when needed to meet objectives
No successful business ever accomplished its goals without some level of additional resources. Therefore, the next step of effective allocation is to ask for and allocate additional resources when needed. This refers to managers giving more time, money, people, or any other resource additionally to projects or departments and at the same time asking for the same from their higher-ups or sometimes customers. Managers need to ask for and then allocate the additional resources necessary to achieve the objectives. Sometimes managers may hesitate to ask for additional resources from their higher-ups or customers. They hesitate, thinking that it will harm their reputation. But, they should keep in mind that not asking for or not allocating those additional resources may lead to the entire project or work going in vain. Therefore, managers should not hesitate to ask for other resources or distribute them to their employees. They should make sure that they put the resources they already had to good use.
5. Evaluate results regularly to ensure continued optimal performance
The final step of effective resource allocation is regularly evaluating the results of the allocations and making changes as needed. It refers to regular assessments of allocated resources to the projects or work. It also involves determining whether they are providing the desired results or not. Such evaluations can help managers determine whether current resource allocation strategies and tactics are optimal. These evaluations can also suggest the required adjustments for maintaining optimal performance. Some factors which they can evaluate are
The amount of time and money spent so far on using these resources
The quality of work produced so far by using these resources
Any potential problems or obstacles encountered while using these resources
Allocating resources is an essential skill for managers to have. Following these steps can ensure that their resources are put to good use and achieve the desired result.
How to practice effective resource allocation, specifically in project management?
Resource allocation is a significant part of project management. A specific project manager has to assess the project needs of the new project according to the project plan. There are multiple things that the project manager needs to keep in mind when formulating the resource allocation strategy. These include project schedule or timeline, scope, resource availability, future projects, etc. By keeping all these things in mind, the project manager can effectively allocate the available resources to the project team. That way will cover all the specific project's needs and leave enough for future projects. Effective allocation of project resources will also cut down the risk of wastage of valuable and limited resources of the organization. It can make project success more likely.
Conclusion
This blog provides an in-depth overview of resource allocation, why it's crucial for managers and the consequences of not implementing it effectively. By following the five simple steps outlined in the blog, managers will be on their way to practicing effective resource allocation in their project or general management practices. If you're a manager and looking to improve your skills in this area of resource allocation, be sure to read through the steps and try to apply them in your organization or at least your next project.
Download our growth mindset toolkit to create a synergy of mind and material in your teams
A smart tool for managers guide all their operations
---
FAQs
How does a manager allocate resources in an organization?
A manager or leader allocates resources to ensure that the strategic goals of the team are met. It should be equitable and adequate for all the functions.
What must resource managers do to ensure effective resource allocation?
The first step to ensuring effective resource allocation for a manager is to understand the needs of the team.
What are the 3 key elements of resource allocation for strategy implementation?
The three key elements of effective resource allocation are: analyzing the needs of the team, recognizing the inputs available, and aligning them well with the objectives of the team.
What are the key principles of resource management?
The key principles of resource management are analyzing the needs properly and understanding of priorities of the team.
---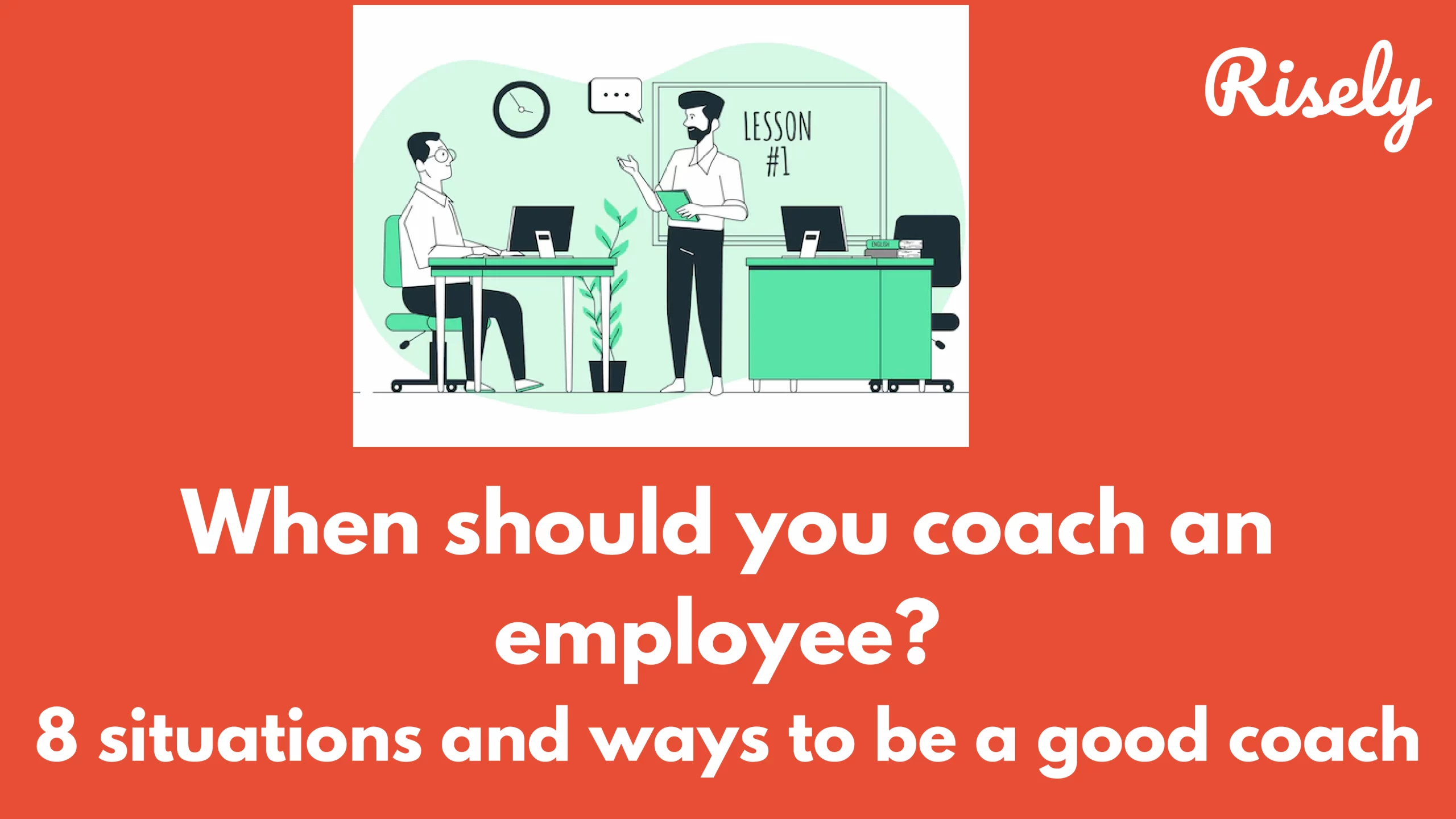 When should you coach an employee? 8 situations and ways to be a good coach As a manager, one of the most important responsibilities is to coach and develop your…
Empathy Fatigue and Compassion Fatigue: Do they keep you up? Empathy and compassion are essential traits that make us human. The ability to understand and share the feelings of others…