How To Bring Your Team Back Together After A Layoff From Work?
Recently, there have been a lot of layoffs in businesses all around the world. It can be a harrowing and demoralizing experience for employees, and it's not easy to manage the emotions of those who have survived the dismissal of their colleagues. Although they have managed to hold onto their jobs, they might have been impacted significantly by the change in environment. The drastic movement would have disrupted their atmosphere for sure. Further, there are gaps to fill in a team after a layoff. All in all, there are several issues for the manager. If you are looking for a breakthrough to revive the spirits of your team after a layoff, you are at the right place! In this blog, we will discuss the impact of such events on a team and how a manager can bring it back together. Let us begin by understanding what a layoff is.
What Is a Layoff?
The term "layoff" describes the termination of employment of a group of employees, usually from a company or an organization, due to business reasons. It is generally carried out when a company can no longer sustain the workforce. Cutting down the number of employees gives better returns. It also happens when an employer is forced to close down or move operations. A layoff can be voluntary or involuntary.
Voluntary layoffs occur when an employee decides to leave the company of their own accord after being persuaded by the organization.
In contrast, involuntary layoffs happen due to company decisions such as product downsizing, cost-cutting measures, and plant closings, which require them to reduce workforce size.
Why Do Companies Layoff Employees?
There are several reasons businesses have to lay off employees. One reason is that the company might lose money and need to reduce costs. Another reason is that the company might be reorganizing or changing its focus, and it's necessary to reduce staff size to meet new objectives. Sometimes companies have to let go of employees because they're retiring or moving on to other pursuits. There are many reasons businesses have to lay off employees, but typically, they're not profitable, or their sales aren't meeting expectations. Sometimes companies will also merge or downsize to become more efficient. When a business cuts jobs, it can be challenging for the affected team members – especially those laid off suddenly.
How Do Layoffs Impact Teams?
When an organization experiences a layoff, it affects the team members who remain in their jobs and those who lose their jobs altogether. It can significantly impact the employees who witness it around them. The psychological effects can be overwhelming, and they can take weeks or even months to heal. Employees may feel demoralized, angry, bitter, and threatened by the prospect of unemployment. They may also suffer from insomnia or mood swings. In extreme cases, employees might develop mental disorders. Another significant effect of a layoff is that it disrupts the flow of
communication
between team members. When fewer people are in a team, it becomes more challenging to share information. This can lead to confusion and even conflict. Team members who are left have to take up additional responsibilities and may not be familiar with the job roles and typical requirements. Such a situation can be difficult for everyone involved. It can be hard to adjust to the new working conditions, and team morale can take a hit. Moreover, the remaining team members' perception of job security also reduces. Consequently, they might find it hard to focus or remain engaged with their jobs.
Employee motivation
goes down drastically after a layoff, as the prospect of job loss looms big. To help them through this difficult time, provide support and resources. This may include providing counseling and financial assistance. Additionally, make sure to communicate with your team members. Let them know what's happening, and offer assistance in any way you can.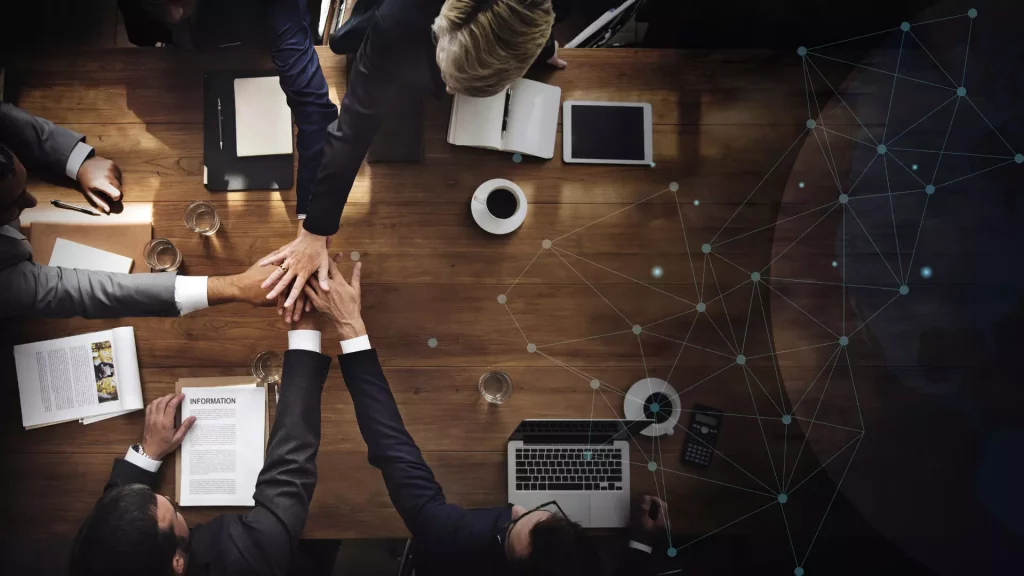 How to support your remaining employees after a layoff?
Laying off employees can be a harrowing experience for everyone involved. Not only do businesses and managers, but team members may also be feeling anxiety and sadness. Make sure you're prepared for the aftermath by talking with your team about the layoff and what they need from you in order to bounce back quickly. You can also offer support by providing counseling and resources. It can be tough on team members, so it's crucial to help them through the process. Doing so will help them feel supported and motivated to get back to work as soon as possible.
The Role of the Manager in a Layoff situation
First and foremost, the manager's role is to keep the team together. The goal is for everyone to work together as closely as possible so everything can run smoothly. Managers need to have a solid plan before any layoffs occur. This will help them shore up any gaps in team members and ensure everyone knows their responsibilities. In addition, managers need to create an atmosphere where employees feel appreciated and respected. This will go a long way towards helping them cope emotionally.
Extensively Communicate
The importance of communication in such times cannot be understated. A good manager will ensure that all team members know the situation. This includes notifying employees who are scheduled to be laid off but may also have other responsibilities. It's also essential for managers to be honest and transparent with their employees about the layoffs. This allows team members to adjust their expectations accordingly and handle the news in a healthy way. Managers should also
engage their team members
as much as possible. By doing so, they're showing support and acknowledging how complicated this process can be for everyone involved. Address any concerns the team member may have about their job or career prospects in a supportive manner. Be reassuring while stressing how crucial it is to focus on individual goals while recovering. A few sample statements that managers can adopt to begin communication and engagement after a layoff can be:
"We know this is a difficult time, but I want to reassure you that we are committed to supporting our remaining team members and ensuring that we continue to provide value to our customers."
"Although we have had to make some tough decisions, I want to remind you that your contributions are valued, and we appreciate everything that you bring to the team."
"I understand that layoffs can be stressful, but we are a resilient team, and we will get through this together. We will continue to support each other and work towards our goals."
"While we may be a smaller team now, we are still capable of achieving great things. Let's use this as an opportunity to come together, be creative, and find new ways to drive success."
"I want to encourage you to stay positive and focus on the opportunities ahead. We have a strong team, and I am confident that we can overcome this challenge and emerge even stronger."
Creating a Support Network
Continuing on this, it is vital to ensure that team members get adequate avenues to express and seek support. Layoffs can be incredibly tough on team members, and often they need someone to lean on. A support network is vital in helping employees cope with layoffs. A support network can consist of friends, family, co-workers, or other people the employee feels comfortable talking to. Creating a supportive environment will help team members feel more reassured during this challenging time and help them recover faster from the emotional impact. These groups can provide invaluable resources and support for team members as they begin to cope with the transition. They can also help team members share their experiences and learn from one another. Conducting
stay interviews
is another way to communicate with employees.
Help with Survivor Guilt
Survivor guilt is a familiar feeling that often accompanies layoffs. This occurs when team members feel they are somehow responsible for the layoff, even though they may have had no part in it. Often, this is compounded by feelings of guilt over not being able to keep everyone employed. Managers should do everything they can to help and support their team members during this time. The process begins with acknowledging the existence of survivor guilt and its normality. It also includes offering advice on how to deal with survivor guilt, providing a listening ear, and letting team members know that they're not alone in this process. You have to make the employees understand that the layoff of other employees was not their fault.
Identify Gaps in Your Team
After a mass layoff from work, getting your team back together on work commitments can be challenging. The first step is to identify the team's needs. This can include filling in gaps in skills, providing support and guidance, and helping develop new skills. Next, communicate this plan to everyone involved to understand their new roles and responsibilities. Be patient – it may take time for the team to regain the groove and function at peak performance again. Finally, create a plan for restructuring the team and assigning duties. This will help the team to move forward in a smooth and organized manner. It could mean promoting an existing employee or providing training specific to the team member's role.
Avoid Overworking
Managers should avoid overworking the remaining employees to prevent any
burnout
or fatigue. This is especially important when restructuring the team after a layoff. At that point, you will definitely want to retain the earlier level of
productivity
. Still, it is imperative to understand that you cannot persist at the same level with a reduced workforce. Instead, focus on assigning the most relevant and achievable tasks to everyone involved. Prioritize tasks that matter the most for clients. Make sure all team members meet these goals and demands without exceeding their limits. A fatigued workforce will not increase your productivity. Instead, efficiency will suffer massively.
Conclusion
After a mass layoff, it can be difficult for employees to come to terms with the situation. However, regrouping your team can be relatively smooth with the right tips and strategies. In this blog, we discuss the different reasons businesses have to lay off employees, how to regroup your team and how to manage employees' emotions after a layoff. Make sure to come back for more practical tips for managers and leaders!
Conduct one-on-one meetings with your team members to help them through changes.
Get the free one-on-one meeting toolkit to learn the art of doing effective one-on-one meetings.
---
FAQs
Why are layoffs so certain nowadays?
Layoffs across multiple tech giants have become because the pandemic-induced boom is receding. In addition, due to tapering consumer demand, many companies are letting go of excessive staff hired in boom phases as part of cost-cutting measures.
Can a company layoff temporarily?
Temporary layoffs happen organizations do not have sufficient work to keep the entire workforce occupied. In such situations, they lay off some workers for a limited time until there is adequate work again. This typically happens in seasonal occupations.
Are layoffs good or bad?
Layoffs typically set a bad precedent for the organization and the industry. In addition to the low employee morale, it can create a negative perception among the customers too. The employees who are retained after a layoff have to battle survivor guilt.
What are the types of layoffs?
Primarily, layoffs can be understood as either permanent or temporary. Secondly, layoffs can be categorized as either voluntary or involuntary, depending on the nature of the exit. Voluntary layoffs occur when the employees leave the organization willingly by resigning or retirement.
---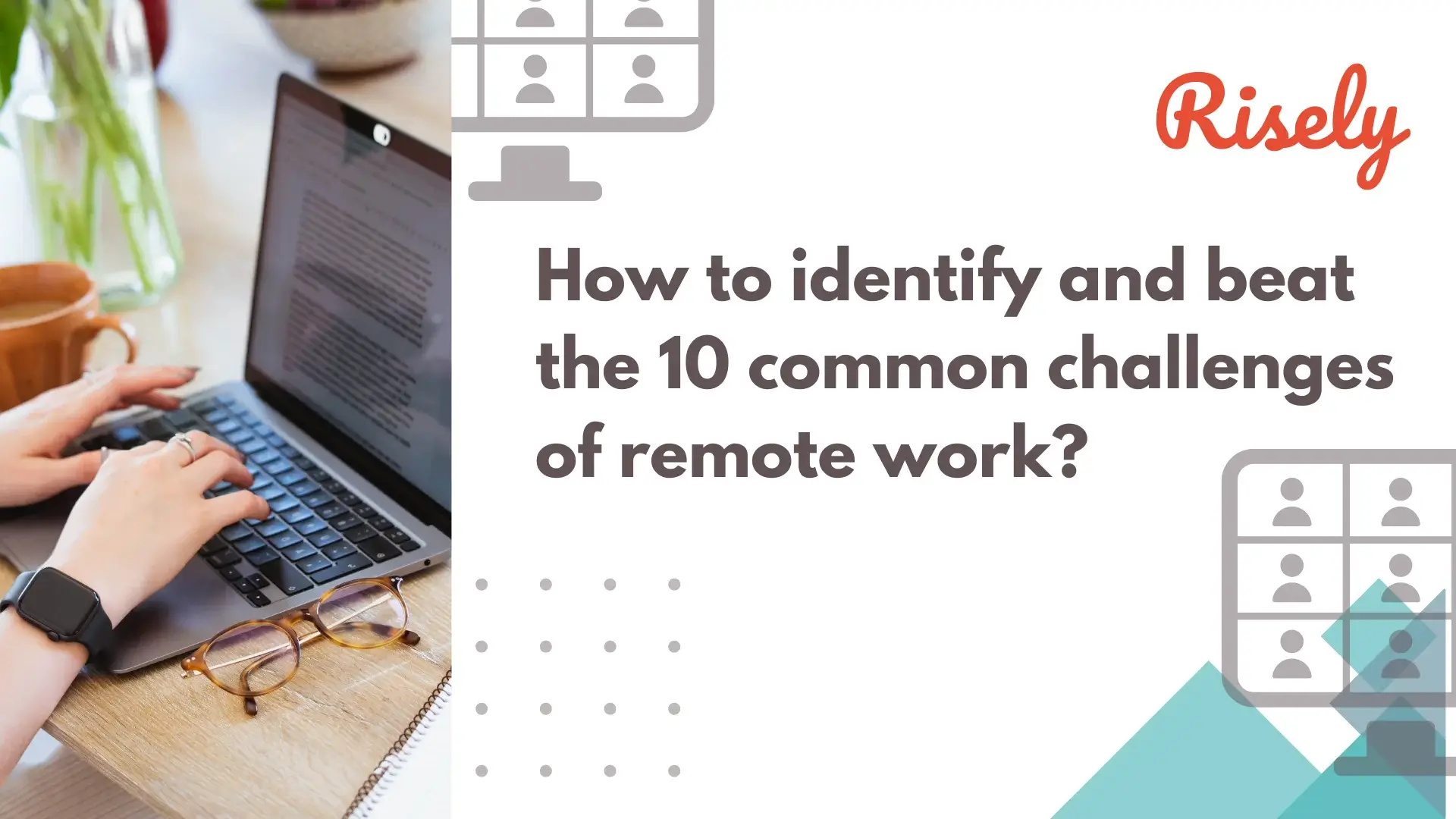 How to identify and beat the 10 common challenges of remote work? As work moves increasingly out of the office and into remote work environments, the challenges facing remote team…
Training Remote Employees: 7 Best Practices for Managers Training and managing remote employees has become essential for managers as the world embraces remote work. But with distance and lack of…