9 Steps Ethical Managers Take In Their Teams
It's no secret that ethics and business are intertwined. The level of Ethics a company follows sets the tone for the entire organization and sets the standard by which everybody is judged. However, it's not an easy task to achieve. In this blog, we've outlined eight tips that will help you on your road to becoming an ethical manager. These tips will help you hit the ground running by setting your standards. It will, in turn, affect every employee in your teams. If you're interested in learning more about the importance of ethics and how to implement it in your managerial practices, be sure to read on!
What does it mean to be Ethical, and why is it essential for Managers?
Being an ethical manager means understanding and abiding by ethical business principles. It refers to having ethical behavior and following ethical conduct. That involves treating people fairly, taking responsibility for your actions, and respecting the lives of others. It encompasses eight core principles of business ethics. Each of these principles comprises morality and is designed to help you build a strong foundation for ethical decision-making.
The eight ethical principles are:
Beneficial ownership and control
Honest financial reporting
Safeguarding the environment
Anti-corruption
Equal opportunity
Good corporate citizenship
Safe and healthy workplaces
And responsible use of technology
By adhering to these principles, you can help ensure that your company operates ethically and with the best interests of its employees and customers in mind. When it comes to being an ethical leader or manager, you should keep a few more things in mind. At its core, ethical management is about upholding the highest standards of business conduct and not about what's in your interest. In a world where businesses are constantly under pressure to increase profits and reduce costs, it's more important to focus on ethical practices that will help you build trust with your employees and customers. Ensuring safety, health, and environmental standards are always top priorities for ethical management. It's because these issues can have a direct impact on employee morale. Automatically, it has an even bigger indirect impact on customers. Being ethical is one of the critical
leadership skills
required by
managers to be effective in their roles
. Ethical leadership or management is not only important from a moral standpoint, but it also has several practical benefits. For one, an ethical manager takes care not to break the rules. This attitude is critical for maintaining a good relationship with employees, as it instills trust. In addition to that, ethical managers are more likely to identify and solve problems early on, especially at times of moral dilemmas. It will improve the overall efficiency and decision-making of their teams. Last but not least, being an ethical manager can also help you build a strong reputation in the industry and attract top talent.
9 tips for becoming an Ethical Manager
Always be honest and straightforward when discussing business decisions with team members
To become an ethical manager, you must always be honest and straightforward when discussing business decisions with team members. It will help
build trust, transparency, and rapport
. It will ensure that everyone is on the same page when making critical decisions. Further, it will also make it easier to point out any possible ethical issues in making decisions. All of that is essential for effective communication and teamwork. Honesty is also a necessary virtue for making ethical decisions, as it prevents any misunderstandings or disputes down the line that can lead to conflict. Being upfront can help your team stay motivated and focused on the task at hand and reach their goals promptly.
Encourage open communication among your team members
It is important to encourage open communication among your team members to become an ethical manager. It will also help build trust and foster a collaborative environment, which is essential for effective teamwork. You can identify and resolve any issues quickly, effectively, and ethically by working together. In addition, open communication also allows you to identify and address any unethical behavior before it can become a problem. By promoting open communication within your team, you can ensure that everyone is aware of the company's values and standards and that they are followed.
Make sure all team members know and follow your company's values
If you want to be an ethical manager, all team members must know and follow your company's values. They should know what is expected of them when it comes to the company's values. It's also essential that everyone on your team understands why ethical decision-making is crucial for the company since it will help achieve the organization's goals ethically and effectively. This way, they will be able to understand and comply with your policies and procedures and can ethically work towards a common goal. By setting clear expectations for everyone who works for your company, you can foster a workplace where collaboration and teamwork are emphasized. In addition, making sure that your values are known and understood will help create a positive corporate culture, which will benefit both the employees and the company.
Define what is ethical and what is unethical for your team and be proactive in preventing unethical behavior in your team
Ethical management is about creating an environment where everyone understands and adheres to the organization's moral values. It encompasses creating an ethical culture, promoting moral values, putting suitable ethical systems, and managing employees accordingly. To become an ethical manager, you first need to define what is ethical and unethical for your team. You can do this by forming and circulating strict and ethical codes. It would help if you also were proactive in preventing unethical behavior in your team and taking disciplinary action when necessary. It is crucial to make your company's ethics the driving force behind your employees' decisions. Further, it will help you reach your goals more effectively and ethically. It can also help you create a sustainable, ethically sound culture for your team.
Take disciplinary action that is necessary when violations of expected behavior are observed
To become an ethical manager, it is your responsibility to take disciplinary action when you see someone violating the expected behavior. By doing so, you can help promote fairness and a healthy work environment and maintain a high level of morale among your team. By taking disciplinary action on the basis of ethical misconduct, ethical managers also send a clear message that they will not tolerate violates. Taking swift and decisive action will also inspire employees to act ethically and comply with workplace regulations. By following these simple tips, you can become an ethical manager and maintain a positive reputation in the eyes of your team.
Be prepared to deal with failure and use it constructively to strengthen the team
Becoming an ethical manager is not always easy, but it is worth it. To become an ethical manager, you will need to face failure head-on and making an extra effort to help your team succeed. It will require that you are resilient, have a strong work ethic, and prepare yourself to take on tough challenges. You will also help your team develop a strong work ethic and become more responsible and accountable for their actions. Through these challenging times, you can build solidarity and mutual respect within the team. It can ultimately make them more robust in the long run.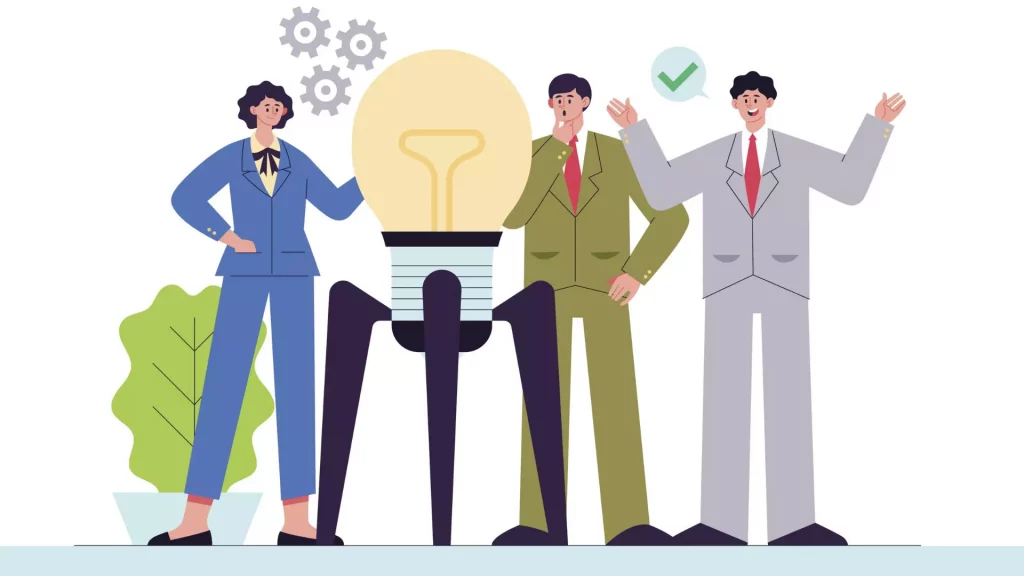 Cooperate fully with investigations into any allegations of misconduct by team members
One of the critical things you will need to do is cooperate fully with any investigations into allegations of the breach of code of conduct on any of your team members. By doing this, you can build credibility with your employees and protect yourself from any legal liabilities. This will protect your business, but it will also help you cultivate a positive work environment that is conducive to productivity and growth. It will also help you build a strong case against anyone who might try to undermine your authority or sabotage your work. By being proactive and following all the correct procedures, you can end any unethical behavior. You can then establish yourself as a trustworthy leader who cares for his team members. It will allow you to create a safer and more trust-based workplace for everyone involved. Further, it will create a positive image for the organization in the industry and in front of stakeholders.
Make decisions based on the best interests of your team and the organization, not yourself
Becoming an ethical manager is not only about being compassionate and fair. It is also about making decisions that are based on the best interests of your team and the organization. The best way to become an ethical manager is always to put the best interest of your team first. It means making fair and equitable decisions that will benefit everyone on your team. It can be challenging to put yourself in other people's shoes. But it's essential to be able to do so to become ethically sound. When making decisions, try to think about how they will impact your team. Will this decision help them grow and develop professionally? Will it make their job easier or more challenging? Further, Will they be able to succeed under these new conditions? If you cannot give adequate consideration to your team, you may have a problem with ethical decision-making. But if this is the case, try to go through different scenarios and come up with options that will still benefit everyone on your team.
Conclusion
To conclude, becoming an ethical manager is not an easy task. It takes time and effort to develop the skills and understanding needed to be a good role model for your employees. It is also challenging to uphold the highest ethical standards in all your business interventions. We have outlined eight essential tips that will help you on your way. We hope that you find them helpful. Further, We believe that by following these tips, you can become ethically sound as a manager. You can also benefit your staff and keep them on board the win-win outcomes.
Be clear on your core values with assertive communication.
Get the free assertive communication toolkit to understand how you can incorporate it in your management style.
---
FAQs
What is an example of an ethical manager?
An example of an ethical manager is one who listens to all their team members and guides them through ethical challenges.
Why should a manager be ethical?
Ethics give you the sound grounding on to base all your decisions and actions. Ethics are important for managers as they are the representatives of their teams and uphold their reputations.
What are the 7 principles of ethics?
The seven principles of ethics for managers are accountability, justice, nonmaleficence, autonomy, beneficence, fidelity, and veracity.
What are the role and functions of an ethical manager?
Ethical managers complete the functions of a manager while also ensuring that they are following the ethical framework of their team. They uphold the core values of their team though challenges,
---