Becoming The Best Manager: Why AI Co-Pilot Overtakes Manual Solutions?
The role of a manager is not an easy one. They have to make tough decisions, manage their team's productivity, and ensure everyone works together towards the same goals. With the advent of AI, the world of leadership has undergone a significant transformation. This blog post will explore how AI has revolutionized the Leadership Development space and what solutions can help overcome leadership development challenges. We will also discuss traditional approaches like Manager Training Programs, Leadership Coaching, and Self-Help options that have been used for decades. So why wait? Dive in and learn more about this game-changing solution!
How is AI transforming the Leadership Development space?
AI has experienced significant growth and advancements over recent years. AI has seen widespread adoption across industries and sectors. Organizations are leveraging AI technologies to enhance productivity, automate processes, and gain competitive advantages. The integration of AI into various applications and systems has become more prevalent over the years. AI is being applied to a broader range of applications and domains. It is used in areas like healthcare (diagnosis, drug discovery), finance (fraud detection, algorithmic trading), autonomous vehicles, customer service (chatbots, virtual assistants), cybersecurity, and more. AI is becoming an integral part of many industries, transforming processes and creating new possibilities – especially in the arena of
leadership development
. The Leadership Development space is being transformed by
AI-based solutions
, offering personalized coaching and efficient training. AI-powered tools analyze leadership behavior and provide feedback for improvement, making it cost-effective and scalable. However, a balance between AI and human interaction is necessary to effectively develop emotional intelligence and interpersonal skills.
What solves leadership development challenges right now?
Leadership development has been recognized over the years as a crucial area. Along with helping managers live up to their full potential, leadership development has been recognized as a critical factor in enhancing employee experience and
retention rates
and enabling professional success for team members. So far, the tools being used for leadership development have been limited.
Manager Training Programs
Manager training programs
are designed to help managers develop the skills and knowledge they need to lead and manage their teams effectively. These programs can cover various topics, such as communication, conflict resolution, performance management, goal setting, and strategic planning. Managers or outside organizations may offer them, and can take many forms, including in-person workshops, mentorship sessions, or mentorship programs. These programs aim to provide managers with the tools and resources they need to succeed in their roles and contribute to the organization's overall success. However, they suffer some certain drawbacks such as –
Insufficient customization to address specific organizational needs
Limited ongoing support and reinforcement after the training program
Time constraints and scheduling conflicts for participants
Overemphasis on theoretical concepts without practical implementation guidance
Inability to address diverse cultural and contextual factors within the organization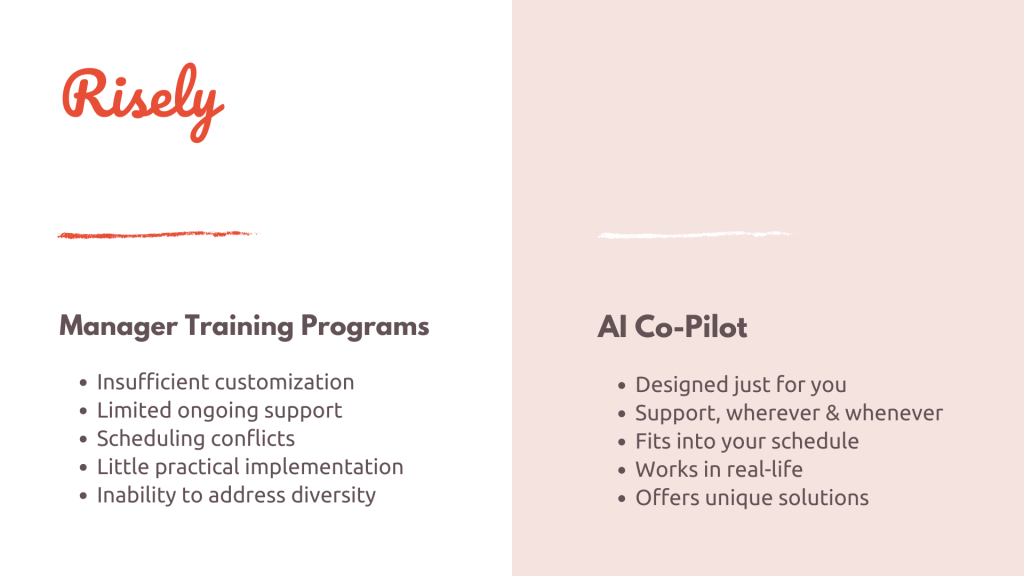 Leadership Coaching
Leadership coaching
is professional development that focuses on helping individuals develop their leadership skills and abilities. A coach works with the individual to identify areas of strength and weakness, set goals, and develop strategies to achieve those goals. Leadership coaching can benefit individuals new to leadership roles or who want to improve their leadership skills to advance in their careers. It can also help leaders navigate complex challenges, build stronger teams, and achieve tremendous organizational success. Nonetheless, it can have several limitations –
High cost and resource requirements for personalized coaching engagements
Limited availability of qualified and experienced coaches
Potential for conflicts of interest or bias in the coaching relationship
Difficulty in ensuring confidentiality and privacy of coaching sessions
Potential dependency on the coach, limiting self-reliance and empowerment of leaders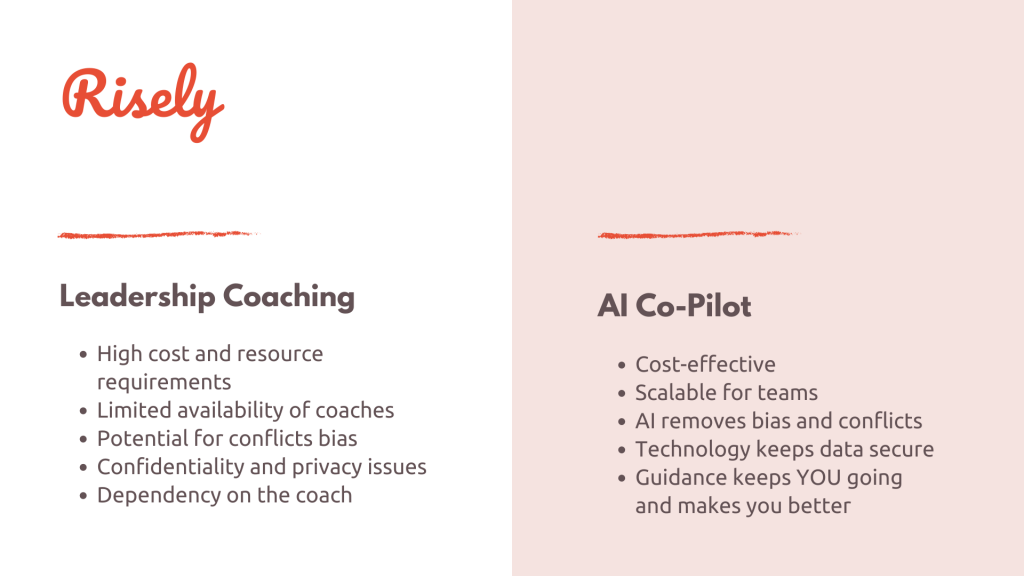 Self-Help
Leadership development through self-help methods
is essential in today's corporate world. There are several self-help methods that managers can use for their product, including:
Reading books and articles on management and leadership: There are many resources available that can help managers improve their skills, such as business books, blogs, and online articles.
Attending conferences and workshops: Conferences and seminars allow managers to learn from experts in the field and network with other professionals.
Watching webinars or taking online courses: Many organizations offer webinars or online courses on management topics that can be accessed from anywhere at any time.
However, finding your way in the middle of a cacophony of options is a little tricky, leading to some common issues like –
Potential for misinformation or outdated information from self-help resources
Difficulty in assessing and addressing blind spots
Challenges in creating a structured and comprehensive development plan without external guidance
Potential for self-limiting beliefs or biases that hinder growth and development
Lack of accountability and monitoring of progress and development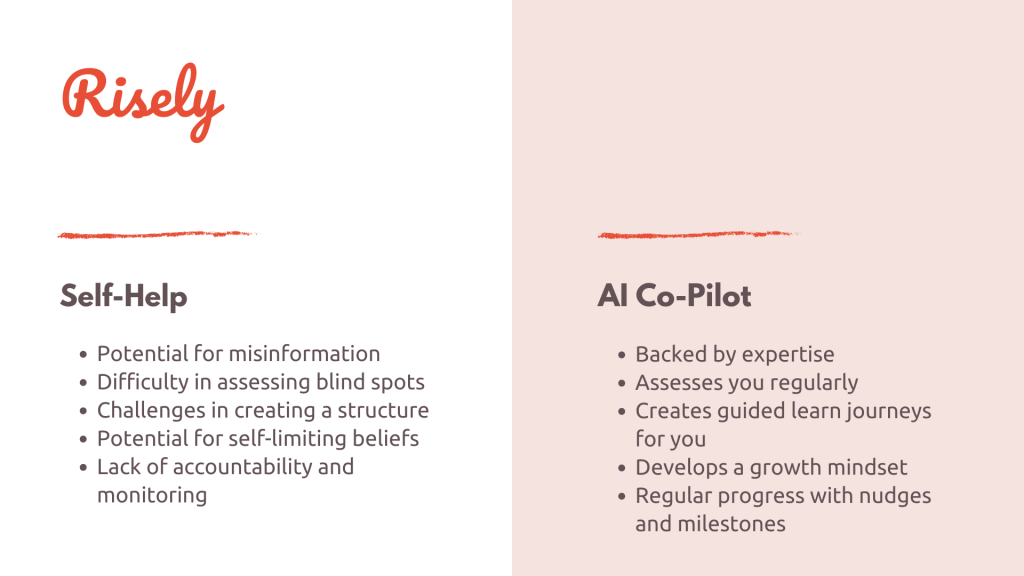 Why is AI Co-Pilot the Best Manager Solution for You?
While conventional leadership development platforms have challenges, a unique solution has created an exciting value proposition. An AI co-pilot for leadership development uses artificial intelligence technologies to support and enhance the leadership development process. It involves leveraging AI-powered tools, platforms, and algorithms to provide guidance, insights, and resources to leaders seeking to develop their skills and capabilities. An AI co-pilot, such as
Risely
, stands out as the perfect solution for professionals who aim to be the best manager ever due to its unique and improved offerings:
Personalized Guidance: An AI co-pilot can provide customized recommendations based on the leader's unique needs, preferences, and development goals. It analyzes data, such as performance evaluations, assessments, and feedback, to offer targeted suggestions for improvement.
Virtual Coaching and Feedback: An AI co-pilot can simulate coaching interactions using natural language processing and machine learning techniques. It can converse with leaders, answer their questions, provide feedback, and offer guidance on various leadership topics. It's present right by your side whenever you need it.
Continuous Learning and Development: An AI co-pilot enables continuous learning and development by providing access to a wide range of resources, including articles, videos, case studies, and best practices. It can curate personalized learning journeys for leaders, offering relevant content to support their growth.
An AI co-pilot for leadership development combines the power of AI technologies with leadership expertise to offer personalized, scalable, and data-driven support to leaders. It aims to enhance leadership capabilities, foster continuous learning, and drive professional growth in a dynamic and accessible manner.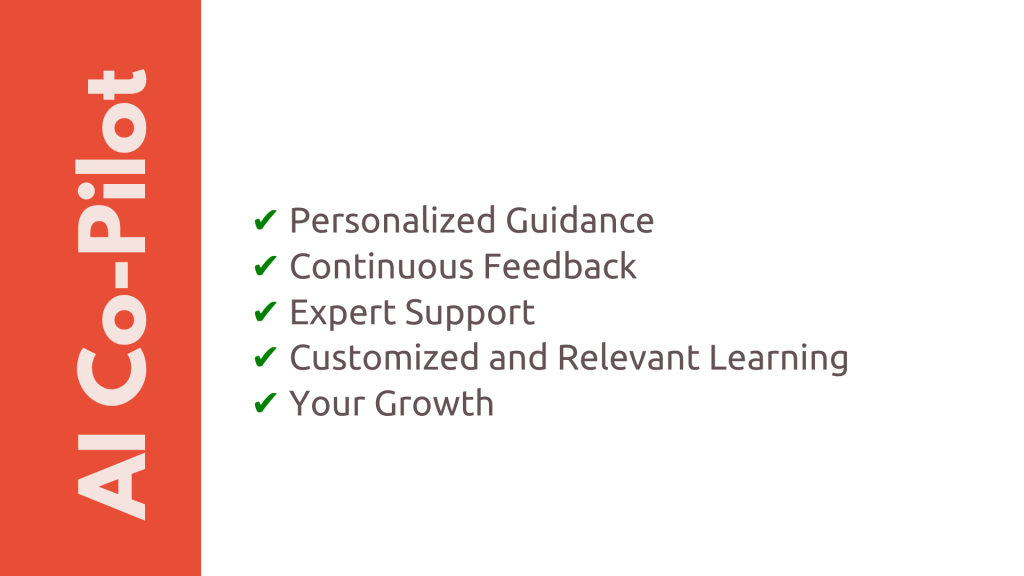 Risely – the AI Co-Pilot for Better Managerial Success
Risely AI Co-Pilot offers many benefits that make it an essential tool for managers who want to improve their skills and aim for professional success. Its analysis and expert capabilities help managers implement good work practices and enable continuous skill development. The ultimate goal is to create a fun work environment that promotes employee engagement while becoming an effective leader, and Risely helps you do just that in a few simple steps.
Start by defining your problems
Risely assesses your statements and skills
Risey nudges you toward growth every day!
What is the expected ROI for teams?
Teams can expect significant ROI with AI Co-Pilot, as it efficiently manages large amounts of data and adapts to real-time changing circumstances. It reduces human error and increases productivity, allowing teams to focus on higher-level tasks. The benefits of AI Co-Pilot translate into cost savings and improved performance for managers and leaders. Most importantly, the users of AI co-pilot for leadership development can witness the following:
Enhanced Leadership Performance: Leaders who receive personalized guidance and feedback from an AI co-pilot experience improvements in their leadership competencies, behaviors, and decision-making capabilities through the constant learning and reinforcement applied over time. It leads to enhanced performance and effectiveness in their roles.
Accelerated Learning and Development: AI co-pilots can offer tailored learning resources, insights, and recommendations to support leaders' development journeys. This personalized approach helps leaders learn and acquire new skills more efficiently, potentially speeding up their development process compared to the manual solutions, which work on their schedules rather than yours.
Increased Efficiency and Scalability: AI co-pilots can provide on-demand support and resources, reducing the need for extensive one-on-one coaching or training sessions. This scalability allows organizations to provide leadership development support to a more significant number of leaders at a lower cost than traditional methods.
Conclusion
AI is revolutionizing the way leadership development programs work. It helps provide actionable insights, identify skill gaps, and create personalized learning paths for managers. While manual solutions have been the norm, AI co-pilots are proving to be a game-changer by providing real-time feedback and analysis that can help managers become better leaders. With a great ROI, AI co-pilot solutions like Risely are the best choice for organizations looking to improve their managerial success. Don't miss this opportunity to transform your leadership development strategy- switch to an AI co-pilot today!
Confused about your professional journey? Assess yourself now. 
Take the free leadership skill assessments from Risely to discover the next step toward growth.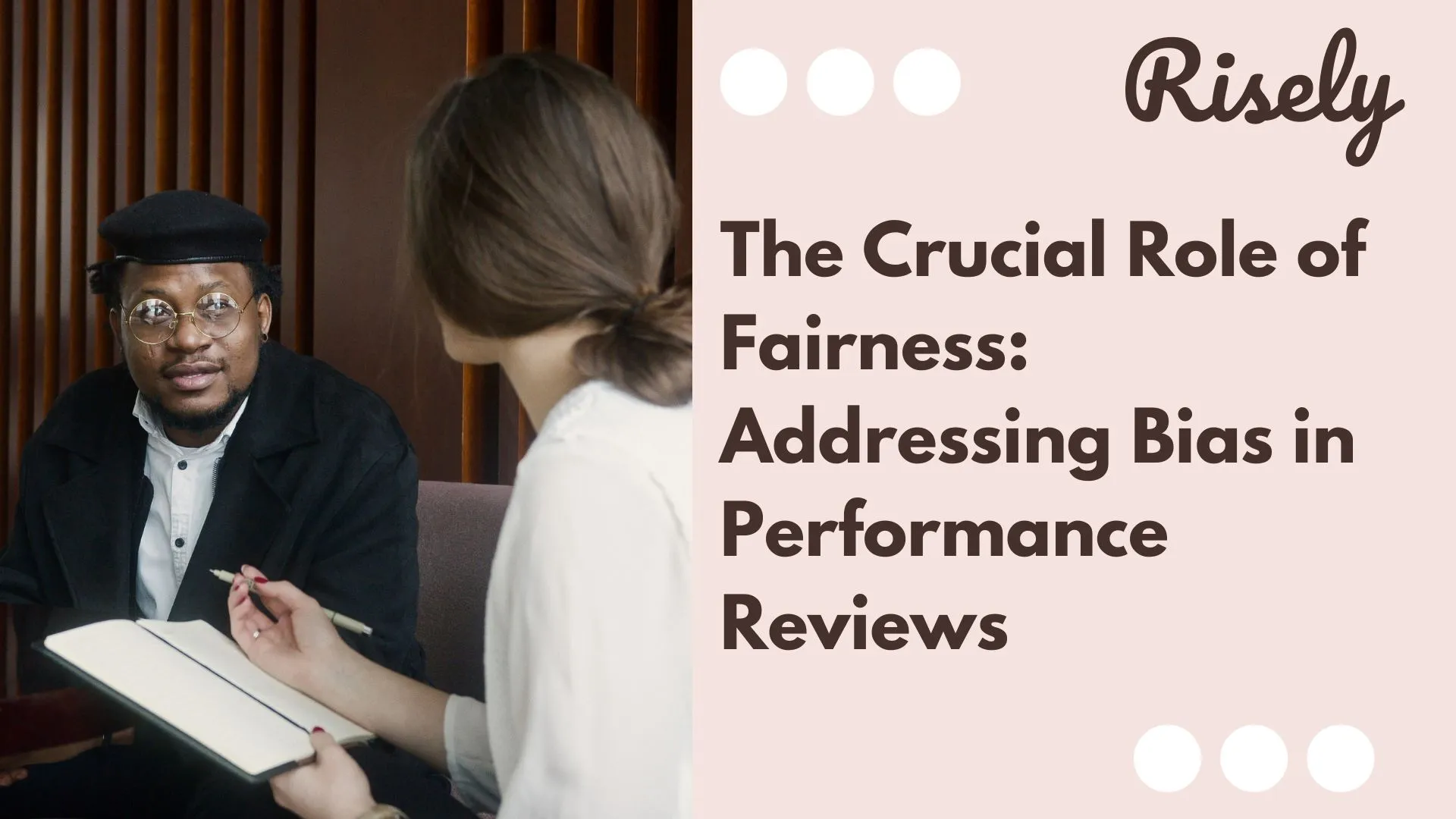 The Crucial Role of Fairness: Addressing Bias in Performance Reviews In the intricate dance of talent management, performance reviews are the spotlight. They illuminate an employee's journey, casting a critical…
Performance Management for Remote Workers: 7 Tips for Success In a rapidly evolving professional landscape, the concept of work is undergoing a profound transformation. The rise of remote work, accelerated…