Pros and Cons of Managerial Training Programs Every Manager Needs to Know
Developing your managerial and leadership skill is essential to continuing in a rapidly evolving and challenging workplace. However, choosing the right way to improve your skills can be tricky. With quick changes in industry and technology, new ways of skill development are more popular than ever. Unconventional courses and techniques are giving tough competition to traditional approaches. But the good old managerial programs are holding strong even in the face of stiff competition. However, there are a few things that you must consider before signing up for a managerial training program. Be sure to do your research and consider all of your options before you choose one. In this blog, we will share the ins and outs of managerial training programs so that you can make an intelligent choice for your career.
What Are Managerial Training Programs?
Managerial training programs aim to enhance the
management and leadership skills
of professionals in the workplace. Through their training, candidates hope to hone their skills to achieve more with their teams. To choose the right managerial training program, a person must consider specific career goals. Some of the factors you should consider include your professional experience, company size and structure, and industry trends. Additionally, it would help if you learned about different styles of management so that you can develop the best approach for your team. After narrowing down your options based on these criteria, it is time to explore the different types of courses available in managerial training programs. A good program should help you identify and know your
leadership style
acutely. Moreover, it should acquaint you with the various leadership approaches that people adopt. Additionally, after being equipped with this knowledge, you should be able to note your areas of strength and weakness. It also needs to help you fill the gaps in your leadership capabilities. This can be through suggestive tips and methods that have demonstrated results earlier. All in all, a good program needs to prepare you to handle leadership challenges better.
What Are The Benefits of Managerial Training Programs?
There is no one-size-fits-all answer when it comes to management training. However, a few key benefits are worth taking into account.
Understand Your Role And Duties Better
Managerial training programs can help you understand the requirements of your role in a better manner. It would help you fill the shoes of a manager effectively. To do your job efficiently, you need to begin by understanding what it entails. You will also gain insights into your team. An outside perspective can help you see the bigger picture differently. When you understand your team's environment in detail, you can accurately diagnose the issues and create efficient resolution strategies. You can identify the bottlenecks that hamper
productivity.
Enhance Decision-Making Capacity
To make informed decisions in a fast-paced environment, you need good information. Management training can help you get the right insights to
enhance your decision-making capacity
. It boosts your analytical and
critical thinking skills
. Being well-informed will let you make better choices and take quick action when required. This would also be an added advantage in times of crisis or emergency since rapid decision-making comes with faster resolution timeframes. Additionally, it would reduce the chances of
overlooking
any important details that could later cause dilemma or chaos within the organization.
Improve Communication With Team
A good managerial training program helps you improve your communication skills. You can gain insights into active listening and assertive communication to improve your communication practices. This would enable you to better manage team dynamics and interpersonal relationships with employees. You can also delegate tasks effectively to avoid clutter in the organization. Prioritization and creating trust in team members is a leadership skill that you can gain. Additionally, the program should teach you how to resolve disputes without causing further damage between parties.
Conflict management
is an essential skill for team managers.
Enhances Leadership Skills
Training can help you improve your skills in
time management
, conflict resolution, decision-making, change management,
feedback
, and
setting and achieving goals
. This would make you a more effective leader in your team or organization. Leaders are essential for any business, small or large, as they help drive performance by
inspiring
their team members and instilling trust in them. Management training also helps leaders develop the skills needed to take on additional responsibilities, such as developing new products/services or expanding an existing business.
Create Efficient Strategies
Managers need to be able to identify, articulate and implement organizational strategies. This cannot be easy if they do not have the necessary skills or knowledge. A good management training program would help you develop the skills required for strategic thinking, communication, and understanding customer needs and requirements. This would equip you with the knowledge and skills to help your team achieve organizational objectives. Further, you can choose the best methods and strategies for your team concerning the contingencies to get the best results. All in all, it adds a boost to your productivity.
Build A Strong Team
A good management training program would help you build team capability and talent management skills. This is essential if you want to foster an effective team environment that enables your employees to be productive and achieve the organization's goals. Furthermore, a well-designed management training program can help
reduce staff turnover
rates by
developing strong relationships
between managers and their subordinates. Lastly, a good management training program can also equip you with the knowledge and skills needed for retaining key personnel in your team or organization.
What Are The Primary Limitations Of Managerial Training?
Time Consuming And Expensive
A good management training program can be time-consuming and costly. Choosing an appropriate course to help you develop the skills and knowledge you need for strategic thinking and communication and understanding customer needs and requirements is essential. Additionally, a good management training program should be flexible enough for the busy schedule of a manager. Moreover, the cost of managerial training cannot be borne by all. A typical training program can have prices in the range of $1000-$1500. Resultantly, many professionals cannot access these services.
Retention Is Low Among Participants
Another limitation of managerial training is that the retention of lessons learned during these sessions is low among the participants. Managerial training suffers from a lack of regular support for managers, and it instead offers a set of solutions one-time. Moreover, over a week or month, one-time training is easy to forget. As the sessions are conducted at a significant distance, people tend to forget the learnings when they cannot find an applicable situation immediately. Additionally, this issue is exacerbated as the training programs do not provide learning material that managers can consult at a later stage.
Quality Is Variable
A good management training program will be high-quality only if the trainer has relevant qualifications and experience. Without proper qualification, a trainer could provide erroneous or incomplete information that could adversely affect the effectiveness of your team's learning. Thus, selecting a trainer with the right skills and knowledge is essential. You need to find a source of training that involves research and expertise.
Reduces Focus on Daily Tasks
Addressing issues and problems in the workplace can often take time away from a manager's day-to-day operations. This is because managerial training programs require full concentration and several hours from the person taking them. Consequently, managers are forced to take the time dedicated to their daily tasks. If they do not do this, they must take time out of their personal lives. This disrupts the professional as well as personal lives of the people. Choosing an appropriate management training program that is not disruptive is crucial.
Tedious Content
Conventional management training tends to be boring and conventional. The theoretical lessons accompanied by historical case studies fail to engage the minds of managers pre-disposed to a more fast-paced world. Effectively, retention also remains low. This can lead to inconsistent application among participants and a lack of creativity and innovation in their work. As a result, it isn't easy to transfer the skills learned in conventional management training programs into real-world situations.
General Training Misses Particular Issues
One of the main reasons most people do not take advantage of management training is that it is not focused on their unique needs. Managers typically face different challenges. The issues of an HR manager will vary from those of a salesforce manager. But the managerial training programs are blind to this differentiation. They offer a one size fits all solution that fits none. The training is designed according to a template, but the challenges are unique functions of their team's composition and environment. Consequently, the managers are bound to feel disappointed as there is no mechanism to address their problems. In the end, the participants will leave confused and frustrated.
How To Overcome The Limitations Of Managerial Training?
When we hunt for the ideal alternative to managerial training, we must look for ways to overcome the primary limitations that reduce efficacy.
New Approach And Relevant Content
The ideal alternative must have the latest concepts based on insights from new-age leaders and industry experts. The evolution in management theories needs to be reflected in the content. Also, it should be based on research. It should not be affected by biases and subjectivity of the trainer. It should maintain a streamlined and stable standard of training achieved by most of the audience. Further, the content should cater to the needs of the manager and solve challenges that they are facing.
Engaging And Interactive Medium
Another limitation is that management training is typically passive and not engaging. Learners cannot use their imagination, which can be a barrier to retaining their learning. The content should be interactive to engage learners with real-life situations, questions, and challenges. This will help them better understand the concepts being taught and increase their retention of the information. Regularity in practice will help as well.
Consistent Approach
The lack of consistency is a major limiting factor to the efficiency of managerial training. In addition to low retention rates, applying the lessons learned in real-life scenarios is hard. Trainers usually lead training sessions, and inputs are not sought often enough to keep learners engaged. This challenge grows further when training is supposed to cover a large group of people. An alternative must have features that promote continuous self-driven learning so that motivation and retention do not become issues.
Affordable And Less Arduous
Another challenge with management training is that it takes a lot of time and costs money. Learners need to be engaged in the learning, which requires much effort on the trainer's part. In addition, there is also a high potential for waste if not done well. The alternative should have features that make it less time-consuming and costly so that more people can benefit from it.
Realistic And Achievable Goals
It is typically said that our goals should be achievable. However, people often build unrealistic dreams after attending managerial training. The alternative needs to offer realistic goal setting. Achievable goals motivate people to continue on the learning journey. They do not feel harsh and unempathetic. Moreover, your goals must align with your team's core values and vision. To overcome these challenges, you can turn to Risely. It is an AI-based coaching platform for managers and leaders. The platform offers a wide range of features that will help you do more as a manager by learning various modes across several vital skills to succeed in your role.
Conclusion
If you are considering enrolling in a managerial training program, there are a few things that you should know first. For example, leadership training programs can provide you with essential skills that will help you
lead a successful team
. Additionally, these courses can help you improve your management skills and learn new problem-solving techniques. However, make sure you consider the training programs' limitations as well. If you are looking for a more engaging and motivating alternative to traditional management training, consider opting for an online medium. These programs offer flexible learning options that allow you to work at your own pace. Additionally, they often have interactive modules that make learning exciting and enjoyable. Finally, ensure that the program offers realistic goal setting, so you feel excited about their progress.
Master time management to become an efficient manager.
Get the free time management toolkit to grab insights that help successful leaders win.
---
What are the types of managerial training?
Managerial training can be of one general style or cater to one specific function of the manager. A few examples of types of managerial training are:
– Change management training
– Decision making training
– Problem solving training
– Communication training
What is an example of management training program?
Change Management Training is designed to help managers and supervisors develop the skills needed to manage organizational change effectively. The training can cover topics such as change planning, communication, resistance management, and stakeholder engagement. It can also involve simulations and case studies to help participants develop their skills in managing change.
What trainings are required for manager?
The training needs of managers can differ. Managers can undertake general trainings that help them step into the managerial role and understand its nuances. They can also take training for specific parts such as change management, time management, balancing stakeholders through effective communication, etc.
---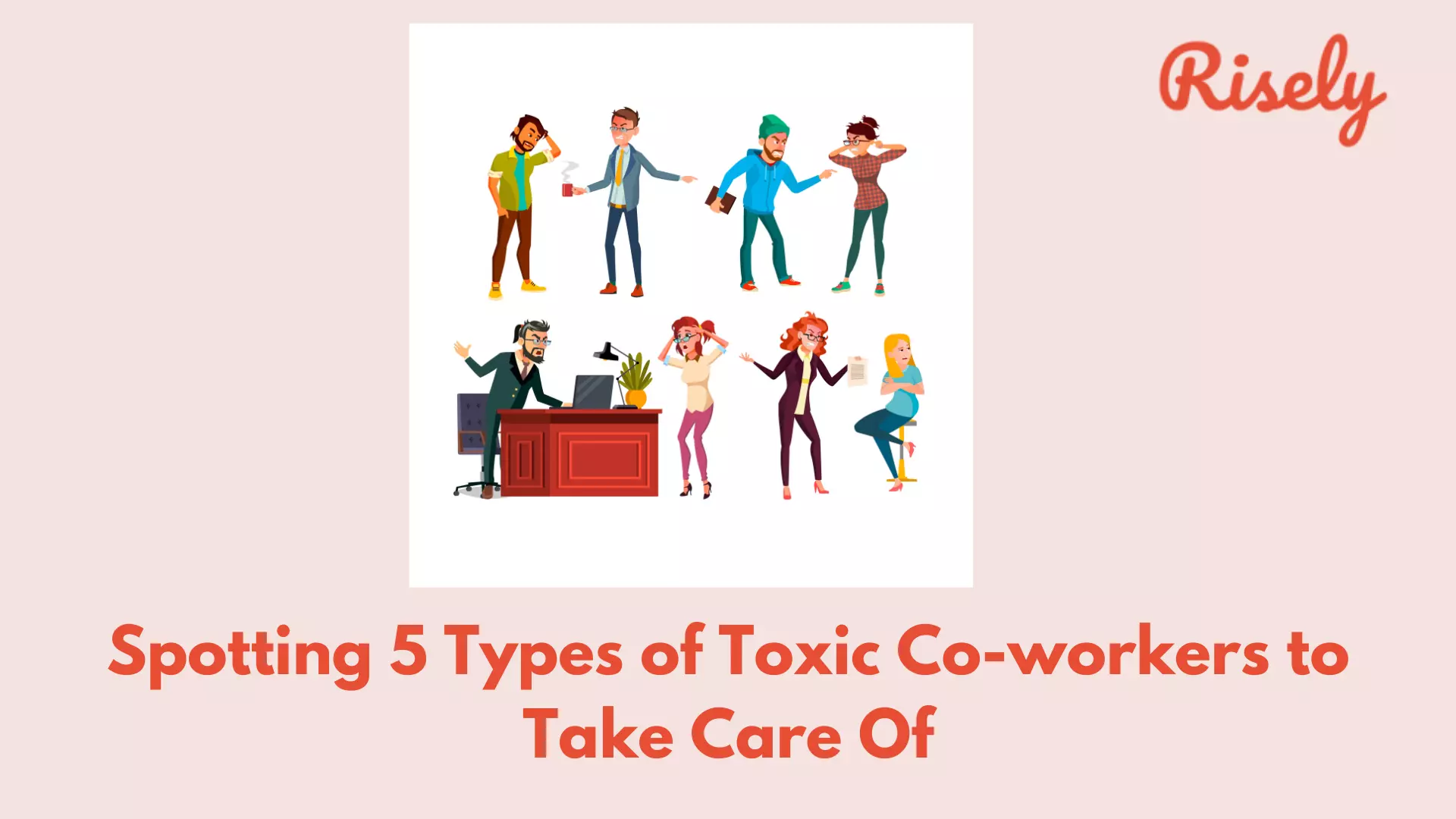 Spotting 5 Types of Toxic Co-workers to Take Care Of We all have co-workers we don't necessarily get along with or find challenging to work with. However, there are some…
Creating an inclusive workplace: How to welcome new team members effectively The first impression is crucial, especially when welcoming a new team member. A strong and genuine welcome sets the…