Employee Resilience: Nurturing a Strong and Adaptable Workforce
Employees face challenges, uncertainties, and unexpected hurdles in a fast-paced and ever-changing work environment. The modern workplace can be a pressure cooker for even the most talented professionals, whether adapting to new technologies, navigating demanding deadlines, or managing personal life stressors. Amidst these trials, one trait emerges as a powerful shield, capable of transforming how individuals handle setbacks and maintain their performance: employee resilience. In this blog, we will delve deep into employee resilience, exploring its significance, characteristics, and why it is vital to fostering a thriving and successful work environment. We'll uncover the key strategies managers can employ to nurture resilience in their workforce, ultimately leading to higher productivity, reduced burnout, and a more positive and supportive workplace culture.
What is employee resilience?
Employee resilience refers to an individual's ability to adapt, recover, and thrive in the face of workplace challenges, stress, or adversity. Employees can maintain their well-being, productivity, and performance even in complex or uncertain circumstances. Key characteristics of employee resilience include:
Why is employee resilience important?
Employee resilience is important for several reasons, as it directly impacts individuals and the team they work for. Here are some key reasons why employee resilience is essential:
Challenges of building employee resilience
Building employee resilience in the workplace can be a complex and multifaceted process. Several challenges may arise during the efforts to foster resilience among employees. Some of these challenges include:
How to build resilience in employees?
Building employee resilience involves a proactive and supportive approach that addresses individual and organizational factors. Here are some strategies to foster resilience in employees:
What steps can managers take to build employee resilience?
Managers play a critical role in building employee resilience within their teams. Here are some steps that managers can take to foster resilience among their employees:
Conclusion
Employee resilience is not merely a desirable trait but a critical factor that can shape individuals' and organizations' success and well-being. As we conclude this blog about employee resilience, one thing becomes abundantly clear: resilience is not an innate quality but a skill that can be cultivated and strengthened over time. In today's dynamic work environment, challenges and setbacks are inevitable. However, with resilience at the forefront, employees can transform adversity into opportunities for growth and learning. They can thrive amidst uncertainty and emerge stronger by equipping themselves with coping mechanisms, emotional intelligence, and adaptability. As managers and organizational leaders, fostering employee resilience must be a top priority. A resilient team performs better and fosters a positive work environment where employees feel valued, heard, and motivated.
Discover how fostering employee resilience can enhance problem-solving skills and drive your team towards success.
Take the free problem solving assessment to empower your workforce for a brighter future.
---
Frequently Asked Questions
What is an example of employee resilience?
Example of employee resilience: An employee faces unexpected job loss due to company downsizing. Despite the initial shock and disappointment, the employee quickly starts networking and seeking new job opportunities. They maintain a positive attitude and use the setback as motivation to enhance their skills and knowledge. Eventually, they secure a new and more fulfilling job, showcasing their resilience in bouncing back from a challenging situation.
How do you build employee resilience? 
To build employee resilience, managers can conduct training workshops, provide access to employee assistance programs, promote a supportive work culture, and encourage open communication.
What are the 7 C's of resilience in the workplace? 
The 7 C's of resilience in the workplace are:
1) Competence
2) Confidence
3) Control
4) Connection
5) Character
6) Contribution
7) Coping
---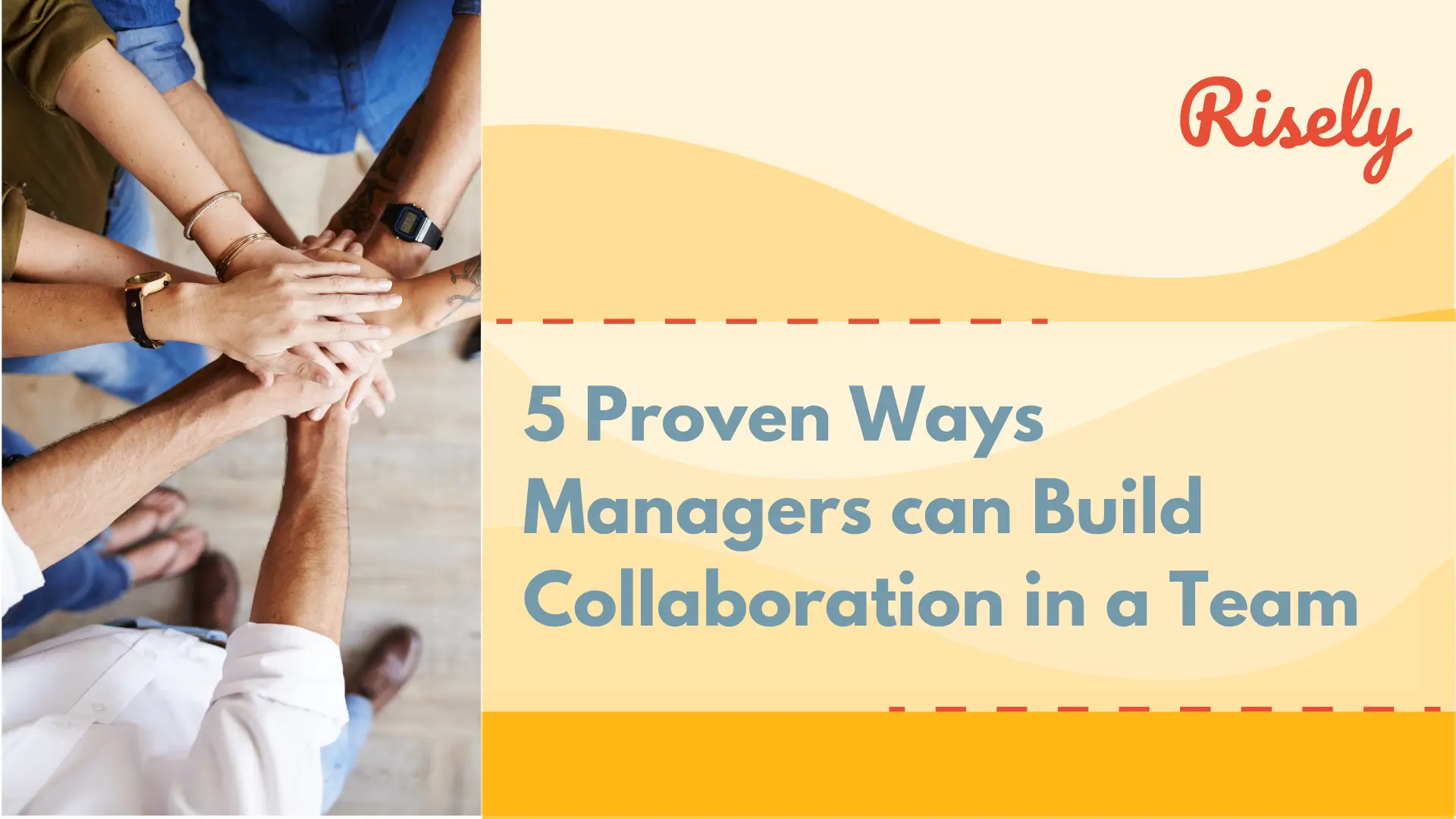 5 Proven Ways Managers can Build Collaboration in a Team In today's fast-paced world, team collaboration is the key to success. But, not all workplaces are conducive to collaborative teams.…
How to develop the 8 Conceptual Skills every Manager needs? It's no secret that success in any professional field hinges on thinking critically, strategically, and creatively. That's where conceptual skills…