How to Rebuild Trust in the Workplace? 6 Effective Tips
Trust is the foundation of any successful workplace. It's what helps teams work together effectively, promotes open communication, and drives success. However, trust can be easily broken; once that happens, it can take a long time to repair. Broken trust can lead to decreased productivity, higher employee turnover rates, and a toxic work environment. But don't worry; building trust is possible with effort and commitment. In this post, we'll cover how trust can be broken in the workplace, its consequences, and, most importantly, six effective tips for rebuilding it. So if you're looking for ways to restore trust in your workplace or team dynamics, keep reading!
How can trust be broken in the workplace?
Lack of trust in the workplace can stem from various factors that can create a toxic work environment. Dishonesty, lack of transparency, favoritism, lack of accountability, and poor leadership are common reasons that can lead to broken trust. In addition, workplace conflicts are another critical factor that can negatively impact trust. Therefore, addressing the root cause of distrust effectively and rebuilding a healthy work culture is crucial.
When should you start thinking of rebuilding trust in the workplace?
Some signs of a
lack of trust in the workplace
can include:
People not sharing information or collaborating openly
Employees avoiding eye contact or being hesitant to speak up in meetings
Team members working in silos rather than as part of a cohesive group
A lack of transparency in decision-making processes or communication
Gossiping or rumors spreading throughout the workplace
Micromanagement by managers or an over-reliance on control and rules
High turnover rates or low employee engagement and morale.
If you notice these signs, addressing them with your team to foster a more positive and trusting work environment is essential. Building trust takes time and effort, but it is vital for creating a healthy and productive workplace culture. Read more here:
10 powerful ways of building trust in the workplace that managers love
The consequences of breaking trust in the workplace
Breaking trust in the workplace can have severe consequences that affect employee morale, productivity, and job satisfaction. It can lead to a toxic work environment where conflicts are more likely to arise, and employees may feel undervalued or unappreciated. Furthermore, it can result in high turnover rates as employees may opt to leave the team, leading to recruitment costs and training expenses. Therefore, rebuilding trust is essential for an organization's success and requires a commitment to open communication, responsibility-taking, and consistent action.
How to start rebuilding trust in the workplace?
Rebuilding trust in the workplace can be daunting, but it's essential to regain a positive work environment. The first step is acknowledging the issue and taking responsibility for any actions that may have caused distrust. It requires being honest with yourself and your team about what has happened and not blaming others. It takes courage, but admitting fault shows that you are committed to making things right and is crucial for gaining trust.
Acknowledge the issue
When trust is broken in the workplace, knowing where to begin when trying to rebuild, it can be challenging. However, the first step is always acknowledging the issue at hand. Leaders should take responsibility for any actions or behaviors that may have contributed to the loss of trust and offer a genuine apology. Creating a safe space where employees feel comfortable sharing their concerns, feedback, and feelings honestly is essential.
Active listening
and collaboration are critical components of this process, ensuring everyone feels heard and that solutions are identified together. Rebuilding trust takes effort, but acknowledging the issue is the first step toward creating a more positive and productive work environment.
Make a commitment to change
When trying to rebuild trust in the workplace, committing to change is essential. Acknowledging past mistakes and taking responsibility for any actions that may have contributed to the loss of trust can help create a plan of action for rebuilding relationships. In addition, it's essential to communicate openly and honestly with colleagues, listen to their feedback, and consistently follow through on commitments. Remember, rebuilding trust takes patience and effort from all parties involved, but committing to change is essential to repairing damaged relationships and regaining trust.
Address the root cause
Identifying the root cause of trust issues in the workplace is crucial for effective rebuilding. Leaders should take proactive measures to encourage open and honest conversations with employees, either individually or through surveys, to gain valuable insight into the underlying problems. Once the root cause is identified, leaders should take action to address it swiftly and directly by implementing policies that promote
transparency
and
accountability
. Moreover, they should consistently demonstrate trustworthy behavior and actively listen to employee concerns to rebuild trust over time.
Take responsibility
Taking responsibility for any actions or mistakes contributing to the breakdown of trust is essential to rebuilding it. When trust is lost, it's easy to shift blame onto others or make excuses for one's behavior. However, this only worsens the situation and further erodes trust. By owning up to one's role in the situation and expressing genuine remorse, damaged relationships can begin to heal. It's crucial to avoid making excuses and instead focus on what actions can be taken to make things right and prevent similar issues from arising. Following any promises made and being consistent in behavior moving forward is vital in rebuilding trust. Taking responsibility may be difficult, but it is an essential step towards earning back the trust of colleagues and rebuilding positive workplace relationships.
Communicate effectively
Effective communication
is a crucial aspect of rebuilding trust in the workplace. Open and transparent communication helps to avoid misunderstandings and conflicts, making it easier to address trust issues head-on. By actively listening to the concerns and feedback of others, you can gain a better understanding of the root causes of mistrust in your workplace. It's essential to address these issues respectfully, ensuring everyone feels heard. Regular check-ins with your team can also help to maintain open lines of communication, encouraging a culture of trust and transparency. Communicating effectively, you can help to rebuild relationships with co-workers and management, fostering a more collaborative work environment.
Take action and be consistent
Rebuilding trust in the workplace involves taking action and being consistent. It's not enough to acknowledge the issue or apologize for past mistakes; one must actively work to make things right and prevent similar problems from arising. It requires following through on promises, staying true to commitments, and maintaining a consistent behavior and communication style. Doing so can demonstrate your commitment to rebuilding trust with your team and set a positive example for others to follow. Remember, restoring confidence takes time and effort, but you can regain credibility and move toward a more productive future by taking action and remaining consistent.
Conclusion
Trust is the foundation of any
successful workplace relationship
. When trust is broken, it can have severe consequences like decreased productivity, morale, and engagement. However, rebuilding trust is possible with a few key steps. You must acknowledge the issue, commit to change, address the root cause, take responsibility, communicate effectively, and take consistent action. It may take time and effort to rebuild trust in the workplace, but it's worth it for the success of your team and business.
Interact with your team in effective one-on-one settings to build trust with them.
Build your one-on-one meeting skills with the help of Risely's assessments.
---
How do you rebuild trust between employees?
A few vital steps to rebuild trust between employees are:
– Enabling the exchange of thoughts
– Discussing the issues and concerns which led to a breach of trust
– Building accountability in the team
– Addressing the causes and suggesting improvements to avoid the same situation again
What are the four steps to building trust?
The four critical steps to building trust in the workplace are:
– Creating awareness and starting a conversation around trust
– Building a rapport among team members and showing your support
– Strengthening relationships and accountability among teams
– Making sure that actions that break trust are avoided
---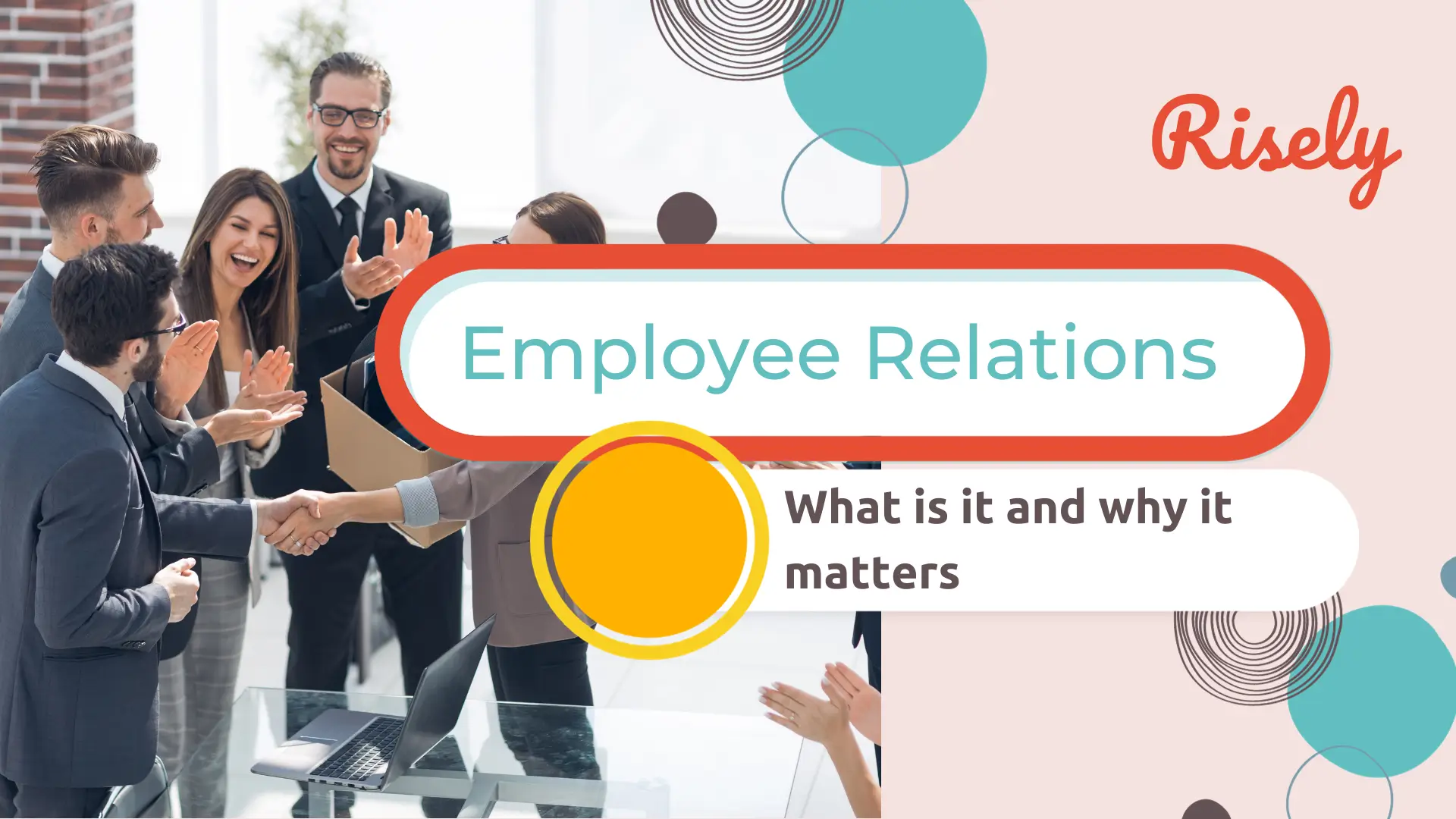 Employee Relations: What is it and Why it Matters A positive employee-employer relationship is crucial for the smooth functioning of any organization. Employee relations are the dynamic between employees and…
10 Proven hacks for Building Trust in the Workplace for Managers No one likes a trust deficit in the workplace, and unfortunately, it's all too common. Managers who are ineffective…