7 Great Effective Communication Hacks Every Manager Needs (With Examples)
Effective communication is the key to success in any industry. Communicating effectively is more than just words. It's also about nonverbal cues, body language, tone of voice, and more. The way you communicate can make or break your success as a manager. After all, it is through communication that everyone in a teams learn and grow together. By mastering effective communication, you can directly touch your employees' hearts. It will help you engage them better, and motivate them to work harder and achieve greater results. Further, a the impact of a manager's communication is not limited to their team. Effective communication aids managers in creating a good brand image too. Importantly, to maintain your and your team's positive growth, you must communicate more effectively in a managerial role. To help you reduce mismanagement and communicate better, we have listed seven steps every manager must follow. Let's dig in to understand what communicating effectively is and how you can do it.
What Is Effective Communication?
Communication is the process of transferring information from one entity to another. It refers to sharing information, ideas, and messages through dialogue between two or more people. It is done using words, sounds, gestures, body language, and sometimes even objects! Effective communication is the transfer of thoughts and ideas from one person with the aim to achieve utmost clarity at both the ends. The participants ensure that the other party receives the intended meaning of their message. In the two-way process, both parties need to
actively listen
 and then respond to the other. Typically, both parties must have a mutual understanding between them. It follows the
principles of effective communication
, generally known as the 7 Cs. Effective communication can be difficult if one party does not want to listen or share their thoughts or ideas with the other party. This can lead to misunderstandings and hurt feelings, which can, in turn, lead to a disagreements and conflicts. It is important for effective communication that both parties are on the same page. They need to have a shared understanding of the importance of effective communication. A shared language and vocabulary are essential too. In their absence, the menace of miscommunication can run uncontrolled.
Examples of Effective Communication
Clear and Concise Email Communication:

Example: In a work email, a manager provides clear and concise instructions to a team member about an upcoming project deadline. The email includes specific tasks, deadlines, and any relevant resources or information. The language is straightforward, and the message is well-organized, making it easy for the recipient to understand their responsibilities.

Active Listening in a Team Meeting:

Example: During a team meeting, a team leader actively listens to a team member who is sharing concerns about a project. The leader maintains eye contact, nods to show understanding, and asks clarifying questions to ensure they fully comprehend the issue. Afterward, the leader summarizes the key points and suggests a collaborative solution, demonstrating that they value the team member's input and are committed to addressing the problem.

Effective Presentation:

Example: A sales manager delivers a compelling and informative sales presentation to a potential client. The manager uses visual aids, engages the audience with relevant anecdotes, and answers questions clearly and confidently. The presentation is well-structured, focuses on the client's needs and interests, and persuasively conveys the benefits of the product or service, ultimately leading to a successful sales outcome.
Different Modes Of Communication
While talking about communication, we limit the definition to
verbal communication
. But the story does not end there! Some common mediums of communication include oral, visual, writing, and gestures.
Nonverbal communication
adds to the mix too. Further, it can be synchronous or asynchronous. It can be in-person, remotely, through email, video, or any other way you think you are passing information. Communication can occur through any of these mediums, but when an individual uses more than one medium to transmit information or ideas, it requires good communication skills. On the top of it,
communication styles
vary among individuals too!
Why Should You Communicate Effectively?
Effective communication is important in every aspect of life. Whether with family and friends, at work or school, or even in our time. Knowing how to communicate effectively is an essential skill that everyone can use. The importance of communication cannot be overstated because it influences so many aspects of our lives. In the workplace, effective communication is the key to success. It's what separates those who are successful from those who are not. As a leader, manager, or team member, your ability to communicate your thoughts effectively and coherently makes sure that you are precisely understood by others. If you don't communicate effectively, you will often be misunderstood, and your teams will not be able to deliver as per your expectations. You will find it difficult to align people together.
What Is The Role Of Effective Communication In Management?
Communication skills for managers are the highlight of their job description. Effective communication skills make one an ideal candidate for becoming a manager. It is a significant part of the interpersonal skills that managers need
to be effective
. Communication skills for managers help them effectively perform the basic functions of management. These functions include planning, organizing, leading, and controlling. Effective Communication assists managers in carrying out their duties and
responsibilities effectively
and efficiently. It can help managers effectively communicate their ideas and intentions to subordinates. Effective communication happens when there is a mutual understanding between the managers and their employees or any other target audience. There are many ways in which managers communicate usually. Within the organization, managers have a host of formal and informal means at their disposal. For instance, they can use circulars and memos to share information. On the other hand, informal communication within groups can be helpful other tasks such as
culture setting
. A manager with proficiency in communication skills can sell an idea or a product, build a strong relationship with their client, and be more effective at the job. By carrying out effective corporate communications, a manager can prevent many errors that may occur. Effective communication also helps managers in facilitating coordination, problem-solving, and decision-making processes with their team members. Read more:
A Guide To Effective Communication In Leadership: With 6 Real-life Examples
Two Types Of Manager's Communication
1) Internal communication
Internal communication is the communication between a manager and their team members or any other entity within the organization. This usually covers exchanging information about project management, work delegation, feedback, new updates or ideas, special projects, or additional relevant information. For managers, it is important to keep their stakeholders informed about everything that their team is up to. As important stakeholders, they often receive important communication from other sources in the company. This could be information about the company's strategy, high-level
decision-making
, the company's evolving direction, its values, updates on projects, progress, new policies and processes, or as little as internal movements. Hence, managers become an important conduit of information between their teams and other parts of the company. They are also responsible for making sure that rumor mills are quashed as soon as they start to appear.
2) External communication
The external communication of a manager consists of all the interactions with stakeholders outside the organization, whether they are customers, media, suppliers, investors, or other parties that have an interest in the organization. They are usually carried out for:
Regularly dealing with customers for delivery and success
Maintaining public relations and media relations
Carrying out marketing strategies
Customer Outreach
Introducing new launches or spreading awareness of the company's brand
Booking orders with suppliers
Giving regular updates to investors
Answering media inquiries
These interactions are important because they can help either build or destroy the reputation of a company. In essence, managers are often the face of the company to one or the other external stakeholder. The way managers communicate with the external world is what creates an image of their brand. So, it is essential to communicate effectively externally as that will create a good brand image.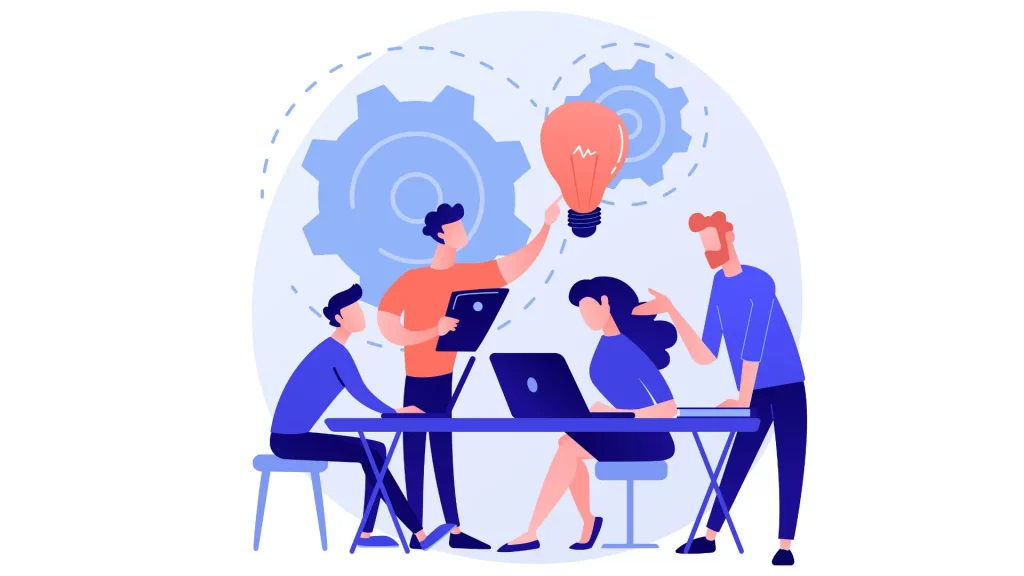 7 Tips On How To Communicate Effectively For Managers
Communication skills for managers are crucial. Effective communication is essential for practical managerial work. Proper coordination, problem-solving, and decision-making are all hampered when managers cannot effectively communicate their ideas and intentions to subordinates. On the other hand, they also end up failing if they are not able to communicate effectively to other internal and external stakeholders.
Here are seven tips for effective communication that manages should use:
Plan ahead
When planning a communication as a manager, be sure to think about what you want to communicate and how you want your target audience to react. If you aren't clear on your intent, it will be challenging to carry out your plan. By having a proper communication plan, you can ensure that you carry out effective manager communication without getting into the
typical barriers of communication
.
For some managers, the nature of their job demands that they write a lot of reports and letters. In contrast, others are responsible for promoting an organization by sending out periodic emails. If you don't plan how you will get people's attention, then it will be difficult to reach them at all! In some cases, you can take extra steps to ensure
effective communication with remote teams
. Moreover, make sure that healthy communication practices are spread all across your team. Not only you, but all your team members should actively work to keep communication channels open for all. Learn more about becoming a
facilitator to communication
here.
Be clear and concise
You must keep your messages short and to the point. A well-crafted message will make it easy for your target audience to understand and effectively grasp the information you want. By being clear and concise with your communication, you can also dramatically increase your audience's willingness to listen or read it. Assertive communication is the hallmark of a leader who is willing to tackle problems head-on. But, becoming assertive without coming across as arrogant can be challenging. Test your skills for free now to see where you stand. Take
Risely's free assertive communication self-assessment
for managers now.
Show empathy and respect
When communicating with anyone, always try to act respectfully. This will help build trust between you and your target audience, which can be your employees, customers, or any other stakeholders. It leads to a better relationship down the line.
By
showing empathy
and respect in their communication, managers can also help their employees, and other stakeholders build trust in them as well. By showing empathy, you will also demonstrate that you understand the situation they are dealing with. Further, by respecting one another, your communication will have a better chance of getting through to all parties involved. It is also helping while
communicating during a crisis
.
Be genuine
Honesty is key when it comes to communication. If you, as a manager, come out to be genuine in your intentions, your target audience will be more likely to believe you and react positively to your communication. By being genuine in their communications, managers can better show others that they care and take their operations seriously.
Be patient while communicating
It is generally easier on others when managers let them feel like their words hold great value. Managers must avoid speaking quickly, potentially not fully considering the other side's perspective, or solely focusing on their ideas. Doing that can lead to miscommunication, that ultimately wastes precious time for both parties involved.
To avoid these common errors, managers should try to be patient in their communications. They can also let others have time and space to respond rather than demanding instant feedback from them, as that could cause a frustrating environment for both parties involved.
Encourage open discussion
During a conversation, be sure to encourage open discussion. You must speak less and listen more for having effective communication. Practising
active listening
will help ensure that all ideas, feedback, disagreements, and issues are heard and considered and that no further inconveniences or misunderstandings arise. By encouraging open discussions managers can present scenarios that would allow for the best possible communication. By fostering consistent open discussions between all internal or external parties of a workplace environment, managers can set themselves up for future success within their managerial careers. They can also let everyone know they truly care and are ready to help them if ever necessary. Managers can encourage these discussions in several ways like asking for suggestions in meetings, asking for customer reviews on products, etc. Are your active listening skills helping your team win? Or is there more to be done? Find out now with
Risely's free active listening self-assessment for managers.
Practice frequently
A manager needs to practice communication skills regularly to maintain proficiency. If you find yourself struggling with a particular situation, practice on that situation until you are comfortable addressing the issue head-on. By frequently practising how to communicate effectively, you can be more efficient in handling communication. Moreover, ensure that you focus on all the aspects of effective communication. You might be speaking perfectly fine, but your body language can change the message you are trying to send! Hence, focus on non-verbal communication and
soft skills
to ensure that you practice communication characterized by completeness and clarity. Activities can help you in getting your team onboard for effective communication:
12 Fun Effective Communication Activities for Team Building
You can find more help here:
How To Set An Effective Communication Process In Your Team?
Coaching can help you overcome challenges in communication and other people management issues.
Check out Risely
today to kickstart your growth journey. Risely enables you to pick challenges that hamper your team's productivity, such as ineffective communication or frequent miscommunication and creates a guided learning journey that is as unique as you. Empowered with expert-generated content available as toolkits and templates, Risely envisions success as a tangible goal for you.
Conclusion
Effective communication is one of the most critical skills a manager can possess. It helps foster a positive relationship with employees and stakeholders, manage conflicts effectively, and keep everyone on track. In this blog, we have outlined the seven best communication tips that will help managers communicate effectively. We believe that if all managers can follow all these tips, there won't be anything to stop them from communicating effectively both within and outside their organization.
Download the assertive communication toolkit to achieve more with your words
An insight into assertive communication for managers and leaders who want to create an impact
---
FAQS
What is the importance of effective communication at workplace?
Effective communication is essential in the workplace as it fosters better relationships, increases productivity, and reduces conflicts. It ensures everyone is on the same page, promotes teamwork, and enhances decision-making processes. Effective communication also boosts morale, builds trust, and helps employees feel heard and valued. Clear and concise communication helps to avoid misunderstandings, errors, and delays, leading to a more efficient and effective workplace.
What are the 7 Cs of effective communication?
The 7 Cs of effective communication are clarity, conciseness, completeness, coherence, credibility, consideration, and courtesy. Clarity means ensuring the message is easy to understand. Conciseness means being brief and to the point. Completeness includes all necessary information. Coherence is ensuring the message flows logically. Credibility signifies being trustworthy. Consideration implies showing empathy for the audience. Finally, courtesy means being polite and respectful.
How a manager can learn to effectively communicate at workplace?
A manager can learn to communicate effectively at the workplace by understanding the audience, practicing active listening, being clear and concise, using appropriate body language and tone, and providing constructive feedback. They can also seek feedback from their team members and attend communication training programs to develop their skills further. In addition, consistency and transparency in communication can help build trust and enhance team collaboration.
How effective communication works?
Effective communication works by conveying a message clearly and concisely to the intended audience in a way that they can understand. It involves active listening, being attentive to nonverbal cues, using appropriate body language and tone, and providing constructive feedback. Effective communication fosters mutual understanding, builds trust, and enhances collaboration, ultimately leading to better outcomes and successful relationships in personal and professional contexts.
---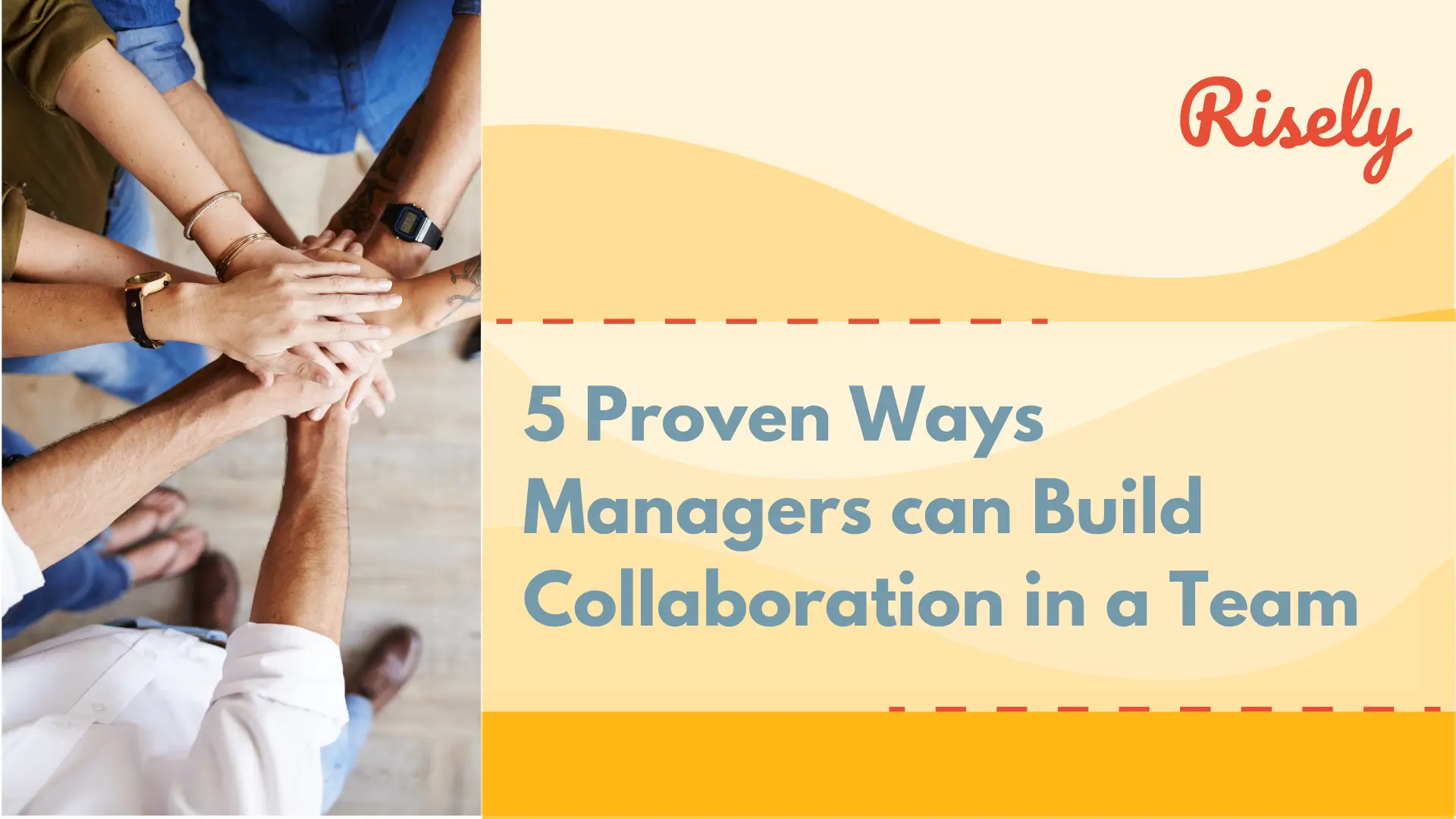 5 Proven Ways Managers can Build Collaboration in a Team In today's fast-paced world, team collaboration is the key to success. But, not all workplaces are conducive to collaborative teams.…
6 Steps of Effective Communication Process Managers Should Know Effective communication is vital to success in both personal and professional relationships. It helps us convey our thoughts, ideas, and feelings…