6 Ways Smart Leaders Practice Patience At Work
In an era ravaged by the unexpected, managers are expected to handle both good and bad situations with unstoppable efficiency. However, the dearth of patience has been observed to be one of the biggest roadblocks to effective management. Being patient is as much of a virtue as it is a trait that shows maturity and
leadership qualities
. You must, therefore, exercise patience when you are making decisions, giving direction, and working with others all at the same time. This article is all about the ways in which you can develop patience as a trait while working as a manager. It takes this attribute with utmost importance and outlines some of the ways in which you can develop it.
What is it to have patience?
Patience is a virtue. It applies to the ones who are willing to endure difficulties and enjoy their success in doing so. So, what does that mean, exactly? It is the ability to wait calmly for something you want or need. It's being able to resist the urge to act impulsively. And it's also being content with doing things at a slower pace. Patience is not simply waiting. It's waiting with purpose. When you're working on a long-term goal, it's easy to get discouraged. Especially when things don't seem to be going your way. But if you have patience, you'll be able to see the big picture. You'll know that the work you're doing now is for a greater purpose. And that's what will keep you going when times are tough. As a manager, you are constantly juggling many different tasks and responsibilities. It can be difficult to maintain your composure when things don't go according to plan. But the ability to have patience is one of the most important traits you can possess. There will be times when things don't move as quickly as you would like them to. There will be times when employees don't meet your expectations. Also, there will be times when customers are less than pleased with your service. But if you have the patience to see these events for what they are, you will be able to move through them successfully.
Managers need the patience to achieve greatness in their roles
Before managers can truly begin to help their team grow and develop, they must be committed to helping their people reach their potential. They need the patience that allows for a period of change. They need it as a manager because it forces them to take long-term perspectives on situations far from perfect or predictable. Being patient is one of the most important, but often underrated skills for managers. Successful management requires the ability to plan long-term, set realistic goals and expectations, and remain calm under pressure. A manager who can display it will be better able to handle difficult situations, guide subordinates, and maintain a positive attitude during challenging times. A great manager understands that success does not happen overnight and that it takes time, effort, and patience to achieve results.  Moreover, this involves understanding that certain things take time and cannot be rushed. It also means being able to tolerate setbacks and delays without becoming frustrated. In some cases, it may be necessary to step back and reassess a situation to maintain patience. Managers who can effectively develop it will be better equipped to handle difficult situations and achieve long-term success. Therefore, it's clear that managers do need the patience to achieve higher effectiveness and greatness in their roles. Patience being a trait of a manager can bring a lot of benefits which we'll talk about further in this blog.
The benefits of having patience
The benefits of having patience for managers mostly come in the form of abilities. A manager with good ability to be patient will be successful in
Keeping a cool head in difficult situations
Making key decisions
Finding better solutions to problems
Creating a positive work environment
Creative thinking
Changing behavior among underperforming employees and in turn also
Improve the quality of their performance
Types of patience that all managers should master
There are different types of patience that all managers should master to be successful. Some of these include
Long-term perspective
A long-term perspective is a type of patience that gives the ability to see a situation from a longer-term view than what is happening currently. By taking a longer-term view, one can avoid getting caught up in the moment. They can instead focus on the bigger picture. This allows for better strategic planning and more effective decision-making when things get tough.
Resilience
Leaders have the opportunity to show composure and resilience underneath pressure. Resilience is a good example of how long-term perspective goes hand in hand with being patient. It shows how one can persevere through difficult times while taking into account the entire situation's facts.
Patience under pressure
One of the most important aspects of being a great manager is having the patience to handle difficult situations under pressure. Whether it's waiting for a delayed project deadline or dealing with an irate customer, great managers know how to keep their cool and get the job done. This includes keeping a sustained level of tolerance when dealing with disgruntled employees or angry customers who don't think their complaints are getting attention soon enough.
Patience in negotiations
Negotiating is one of the most difficult parts of being a manager. It is incredibly important for them to avoid undue criticism during negotiations. Being patient here can help managers not take things personally. They can then stay focused on getting what they want out of the negotiation. A great negotiator knows how to show vulnerability for her counterparts to feel more receptive when making concessions.
Patience with new initiatives
New initiatives are likely to be met with resistance and perhaps anger – but great managers know how to handle this situation. They do it by being patient throughout the process and by communicating clearly. It is also important, to be honest about the changes that need to occur.
How to be patient at work? 6 Effective tips
Most managers would agree that, in general, they could use more forbearance at work. But how can you go about developing patience as a permanent trait? There are a few tips that can help in this regard.
1) Have good control of your emotions
Managers need to
control emotion
when dealing with colleagues and customers. Having good control of emotions is the first step toward developing patience. Having control of emotions will stop managers from getting angry or sad easily or being too excited about victories that are yet to come etc. These are clear signs of being patient as a manager. Not having this emotional intelligence will force managers to show impatience at the most crucial times which can be very bad for their role.
2) Stay objective
Managers should not get wrapped up in the emotions of the situation or become adversarial. This will only make it harder for them to calmly and objectively assess what is happening and figure out a solution.
3) Take things slowly
When managers first encounter something new or difficult, they should take a step back and try to understand everything before making any decisions or taking any actions. A manager needs to remind himself that taking things slow is still a decision. It shows patience and perceptive
awareness
and lets them make the right choices in the long run.
4) Build trust within yourself
This will ultimately lead managers to demonstrate patience for their subordinates or employees. It is important as these people at times, might not have good intentions towards them. That can be because of misunderstandings arising from their history with those people. With time, they may learn to trust them again and follow their words and advice. Managers should also
develop a trusting relationship
with themselves to get better at resisting the urge to give up or back down when things look too difficult or unpleasant. It is only by setting oneself off-limits that they can truly grow as managers. Otherwise, they will always be limited by what 'they' have already done rather than doing something new, different, and constructive of themselves.
5) Maintain self-discipline
This is one of the most important skills to develop patience as a manager. It involves managing yourself, at all times and in every situation that you may find yourself, whether good or bad. To effectively develop tolerance as a trait, managers must maintain a positive attitude and exercise appropriate self-discipline. They should show the strength of character necessary to remain calm, composed, and confident in difficult situations. They should expect the best out of themselves yet accept that things may not always go as planned or expected.
6) Focus on things that matter
To develop strong patience as a manager, one needs to shift their focus from small things to the big picture. It will stop them from drifting away with small successes or failures. They will be able to develop the tolerance necessary for continuously pursuing their final goal.
Conclusion
This blog post is about how to develop patience as a trait while working as a manager. The importance of being patient is not only in the workplace but also in life itself. In the workplace, if managers do not have tolerance, they will quickly grow frustrated with their employees and tire of them if leads to disengagement. Conversely, if managers have strong patience in the workplace, then it results in greater opportunities for success. We believe that if managers can follow the tips listed in the blog above, it will be as easy as it can be for them to develop patience as a permanent trait for themselves.
Use the growth mindset toolkit to develop all the ingredients for success of your team
Get effective tips, examples, and sample questions to develop the best mindset in your team
---
Why is patience necessary for a manager?
Patience is a necessary part of emotional intelligence for managers. Managers cannot act impulsively and based on emotions solely as they have to respond to multiple stakeholders on behalf of the team. Hence, managers need to be patient so that they can smartly face challenges and difficult situations and persist toward long-term goals.
Why is patience important in an organization?
Patience is a great quality to have in the workplace. It helps managers and teams stay consistent even in the face of obstacles and challenges. A patient organization reduces stress in its surroundings and ensures positive interactions through well-thought conversations.
How does patience shape you as a leader?
Patience shapes the core of a leader. This quality helps leaders recognize that they need to be understand people and situations without reacting at the first instance. It builds emotional intelligence and foresightedness.
---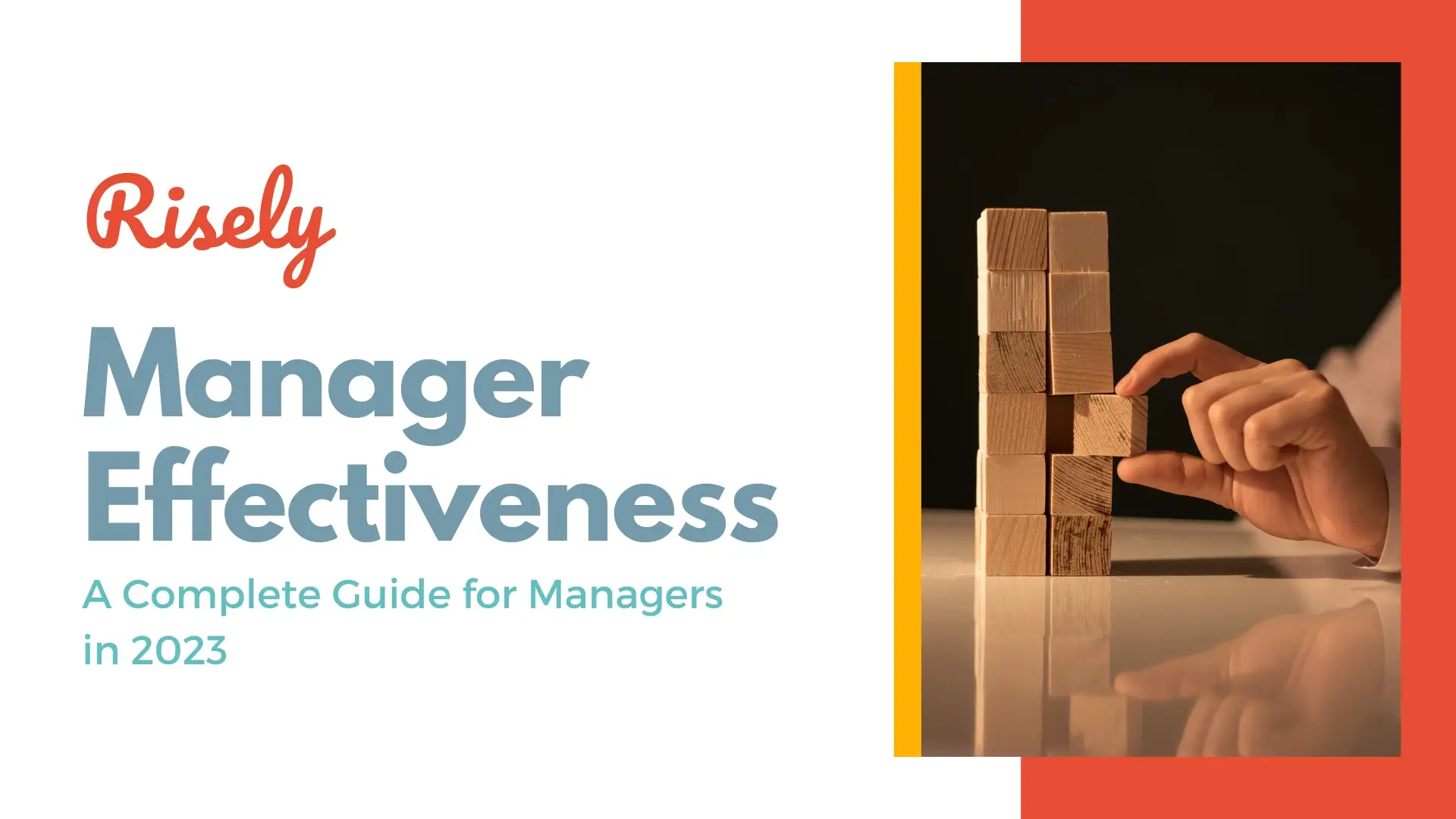 Manager Effectiveness: A Complete Guide for Managers in 2023 Manager effectiveness is everyone's favorite buzzword. But the road to achieving it is trickier than it looks like! While manager effectiveness…
Master Conflict Resolution in the Workplace: 7 Effective Tips Conflict resolution is a skill every manager needs to work successfully in today's workplace. Conflict resolution skills are essential for managing…