5 Crucial Steps To Balancing Stakeholders As A Team Manager
Balancing Stakeholders can be a daunting task, but it can be much easier with the right approach and strategies in place. In this blog, we will be discussing the top 5 tips for balancing stakeholders effectively. By following these, you will be able to balance the demands and the expectations of stakeholders in the workplace. Additionally, you will be able to build trust and credibility with your stakeholders. Finally, you will be able to minimize conflict and achieve better outcomes for your organization. So, let's start with understanding who the stakeholders are and what it means to balance them.
Who are the Stakeholders?
Stakeholders are individuals, groups, or organizations with an interest or concern in an organization. They can be a shareholder, employee, customer, supplier, or community members. Managers should consider these stakeholders when making decisions about the business. Taking their issues, needs, and desires into consideration yields better results than leaving them out of the equation. Stakeholders in the workplace can be internal or external to the company:
Internal stakeholders are those who have a direct relationship with the company, such as shareholders, employees, and management
External stakeholders are those who have a less direct relationship, such as customers, suppliers, and members of the community
What does it mean by "Balancing Stakeholders" and why is it important?
Balancing stakeholders, also called stakeholder management, is a critical part of managing any business or any piece of work. It ensures that all individuals or groups with a vested interest in the company or the project have aligned interests. Balancing stakeholders in the workplace is an ongoing process of understanding and respecting the stakeholder's expectations and requirements. It involves identifying who the stakeholders are and what they want. It also includes making sure that the interests of each stakeholder are mutually consistent and tracking how your efforts to balance these interests affect business performance. For any manager, balancing the needs of the stakeholders is essential for their own and team's success. It is a significant part of the required
interpersonal skills that managers need to be effective
. It is also vital for a manager to ensure that all team members, agents of change, and stakeholders feel they have their needs, ideas, and morals represented in business decisions. If
managers
cannot balance these stakeholders well, it can lead them to various
conflicts
or issues within the organization. For example, if internal stakeholders' needs are not met, employees may become disgruntled and leave. Similarly, if the requirements of external stakeholders are not met, customers may take their business elsewhere and give bad feedback about the company in the market. Therefore, managers should make sure to keep all stakeholders happy and balanced. By doing so, managers will create a good workplace and ensure the success of a project or the organization as a whole.
Who are the Key Stakeholders for a manager?
There are three key stakeholders in the workplace for a manager: higher management, Team members or employees, and customers. It is essential to consider the needs of all three when making decisions about the company.
1) Senior Management
For managers, an organization's top management is one of the most critical stakeholders. The reason is quite simple – the success or failure of any organization depends mainly on the decisions taken by its top management. The top management is responsible for formulating and implementing the organization's policies and strategies. It oversees the functioning of all the departments and ensures that they are working in tandem with the organization's overall objectives. While they do that, it is the responsibility of managers to make sure that they flawlessly execute and deliver the plans designed by the senior management. This responsibility includes ensuring the communication of all the necessary information up the chain on time. It also includes managing and executing tasks that those in a higher position delegate to the managers.
2) Team Members
Team members are the most critical stakeholder for any manager. After all, it is the team members who will deliver on the team's objectives. If managers do not align the team's interests and needs in their decisions, the team's success will always be in question. On the other hand, they also have a vested interest in the company's success. They want job security, good pay, and
opportunities for career advancement.
Managing employees is vital because it can affect an organization's overall morale. Good managers know how to balance employee needs with business objectives and not ignore them.
3) Customers
Last but not least, customers are a crucial stakeholder for managers. These could be internal or external customers depending on the job function. They want quality deliverables at a fair price and fixed timelines. Managers are responsible for making sure their teams deliver as per customer expectations. Managers need to know their customers well and keep up with changes in the market to provide the best possible service.
5 tips for Effectively Balancing Stakeholders
1) Ensure that you hear and represent everyone who is important to the success
To effectively balance the stakeholders in the workplace, managers need to hear and represent the voices of all the stakeholders. When stakeholders feel that their voices are being listened to, they are more likely to feel more attached to the company and invested in its success. For example: If customers get to know that the company is using their feedback to upgrade the products or services, it will motivate them to be loyal to the company. They will further recommend the company too. Similarly, suppose internal stakeholders like employees see that their suggestions are being heard and considered. In that case, they'll be motivated to work been harder and bring even better ideas to the table for the betterment of the organization. To do this, managers can use various methods such as focus groups, surveys, and interviews.
2) Make sure you are aware of all the stakeholders' concerns and address them directly
Managers should also ensure that all stakeholders' concerns are addressed directly. It can be done through one-on-one meetings and before any decision is taken. It will help managers be aware of different issues that can lead to conflict if not taken care of. For example: If investors or shareholders are concerned about how the company is using their money, managers should directly interact with them and give clarifications over whatever doubts they might have. It will further help managers be more in tune with what the stakeholders want and how they can ensure meeting them.
3) Make sure to inform all the stakeholders about progress and decisions
Managers should also inform all stakeholders about the progress and decisions that they make. When all stakeholders are informed about progress, it will make them feel involved and further motivate them to make an even better contribution in the coming times. It will encourage them to invest even more money, effort, and time in the business. Managers can do it using a regular report, memo, or email. Doing this will help
managers build trust
with their stakeholders, which will lead to better collaborative relationships in the future. It also allows them to address any potential concerns or suggestions that might come up from the stakeholders. Managers can use those suggestions to unlock even better results.
4) Be flexible in how you deal with different stakeholders
When you're trying to balance different stakeholders, it's essential to be flexible in dealing with them. You never know what kind of demands they might put on you, so it's crucial to be able to roll with the punches. Some stakeholders might want more information than others, some might want to be more involved in the process, and others might like to be kept in the loop. It's essential to be able to adapt to their needs and communicate with them in a way that makes them feel comfortable and informed. An excellent way to be more flexible in dealing with different stakeholders is first to try and understand their motivations. It would help if you also tried to figure out what is essential for them. You can then work towards finding common ground and compromising where necessary. Managers should always keep in mind that the ultimate goal is to achieve what is best for their organization, even sacrificing their personal preferences.
5) Delegate decision-making as much as possible
Whether they are investors, customers, or employees, your stakeholders all have a say in how the company is run. It is vital to delegate decision-making as much as possible to keep the peace. E.g., managers can leave it on employees to make small-scale decisions such as giving special discounts, handling customer complaints, etc. What is critical for managers is to provide their team members with a framework to make these decisions. It can be challenging to let go of this control. But, a manager needs to do so to create an environment of trust and inclusion. This way, everyone feels like they have a voice and contribute to the company's success.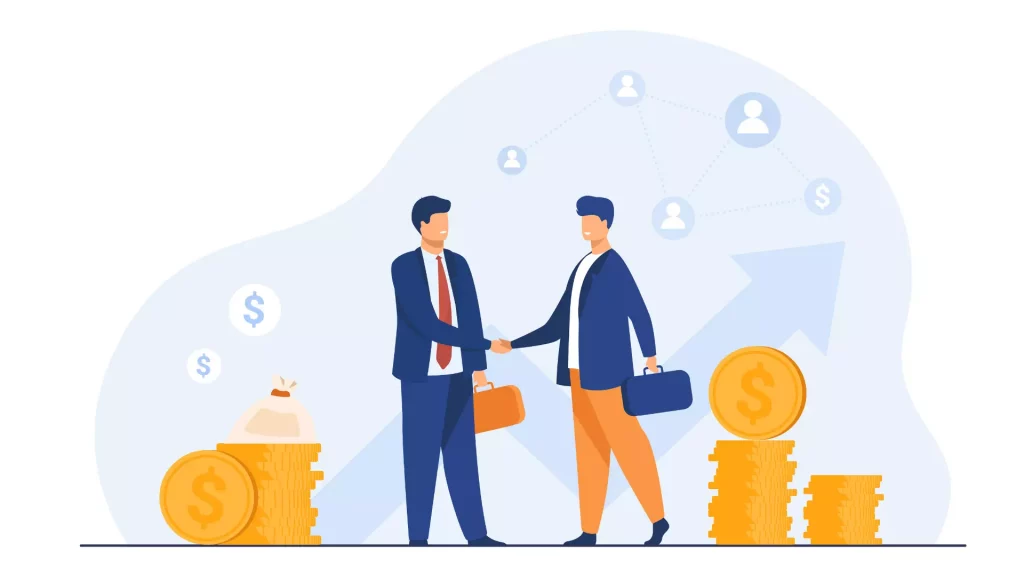 How to manage conflict between stakeholders?
The conflict between stakeholders is a common problem in many organizations. As a manager, it is essential to understand the sources of conflict and how to manage them. One common source of contention is the difference in goals, objectives, or power among stakeholders. When one stakeholder has more power than others, it can lead to conflict. E.g., the client wants the project deadline to be preponed by a week, which will cause two team members to cancel their planned leaves. Sounds familiar? For a manager to effectively manage these conflicts, it is vital to have a process to address and resolve them. That process may include:
The first step in managing conflict is to identify the source of the problem
The second step is to understand the different motivations that drive each stakeholders. Once you know what each person wants, you can start to look for compromises that will satisfy everyone
After determining the root cause and motives, they can adress the conflict through open communication and negotiation
In some cases, it may be necessary to bring in a third party to mediate the dispute
Conclusion
As a manager, it is your task to balance the interests of multiple stakeholders. It cannot be easy. But with the right approach, you can lead to a positive outcome for all involved. This blog has outlined the critical stakeholders for a manager and how to balance them to achieve desired results effectively. We believe that if managers can follow all the tips we have listed in this blog, balancing stakeholders will become much easier for them.
Strike the right balance with the free active listening toolkit.
Listening to the concerns of every stakeholder is key to effective stakeholder management for managers.
---
FAQs
What are stakeholder management skills?
The stakeholder management skills of a manager refer to a manager's ability to balance the needs of the various stakeholders such as clients, customers, and team members who hold them responsible.
How to prioritize stakeholders?
The prioritization of stakeholders depends heavily on the team and its agenda. Typically, customers and clients are prioritized highest as satisfying their needs is the goal of every team.
How do you balance multiple stakeholders?
Balancing multiple stakeholders requires managers to understand the needs of all, negotiate with some, and ultimately arrive at a common minimum program which can satisfy the requirements of most of them.
---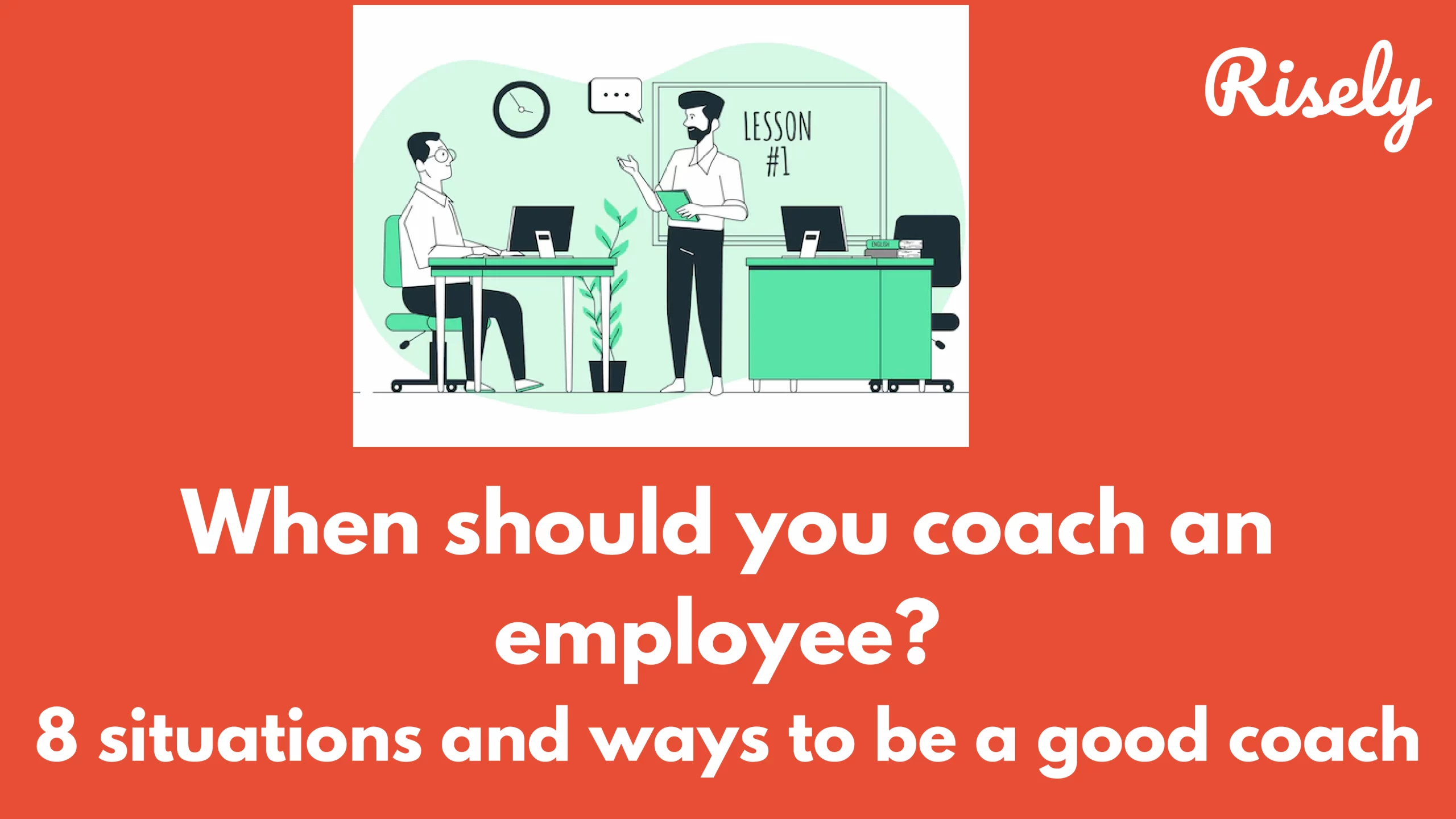 When should you coach an employee? 8 situations and ways to be a good coach As a manager, one of the most important responsibilities is to coach and develop your…
Empathy Fatigue and Compassion Fatigue: Do they keep you up? Empathy and compassion are essential traits that make us human. The ability to understand and share the feelings of others…