Are you a motivated leader? Find 6 traits here to become one
A motivated leader is not just someone who leads a team but someone who inspires their team to do their best. As a result, they can see the potential in their team members and help them reach new heights in their careers. In this blog, we explore the connection between
motivation
and leadership. We will discuss how a motivational leadership style can benefit your team and provide examples of leaders who have inspired others to achieve greatness. We will also dive into the traits that make a leader motivational and how you can develop those traits to be a better leader. Lastly, we will share tips on how to stay motivated as a leader, so you can continue to inspire your team toward success.
The Connection Between Motivation and Leadership
Motivation and leadership are closely connected because a leader's role is to inspire and motivate their team to achieve common goals. In addition, leaders are responsible for creating an environment that supports and encourages
employee motivation
. Here are a few ways in which motivation and leadership are connected:
Boosting employee morale: The power of employee encouragement in the workplace
"
Leadership Style and its Impact on Motivation
The leadership style of a manager or supervisor can have a significant impact on the motivation levels of employees. In addition,
different leadership styles
can affect employees' job satisfaction, engagement, and productivity. For example, a
transformational leadership style
, which involves inspiring and motivating employees to reach their full potential, can lead to higher employee motivation. This style is characterized by leaders who communicate a clear vision, empower employees to make decisions, provide meaningful feedback, and recognize and reward their achievements. On the other hand, an autocratic leadership style, which involves top-down decision-making and strict control over employees, can lead to lower motivation levels. This style can make employees feel disempowered and undervalued, decreasing engagement and
productivity
. So which leadership style is the best for increasing motivation in employees? Well, there is something called a Motivational leadership style. Check out "
Find a powerful Ikigai as a Manager. What motivates you every day?
"
Motivational Leadership Style & its Benefits
Motivational leadership is a style of management that focuses on inspiring and
encouraging employees
to achieve their goals and reach their full potential. This leadership style focuses on positive reinforcement, employee development, and creating a supportive and collaborative work environment. There are several benefits to using a motivational leadership style, including increased productivity, improved employee satisfaction, higher
employee retention
, Increased creativity and innovation, and better teamwork and collaboration. Overall, a motivational leadership style can have a positive impact on both employees and the organization as a whole. Leaders can create a supportive and collaborative work environment that fosters productivity, creativity, and innovation by focusing on
employee development
and empowerment.
Traits of Motivated Leaders
Motivated leaders possess several key traits that set them apart from others. Here are some qualities of motivated leaders:
Coaching for Motivation in the Workplace 5 Effective Tips
"
Examples of Motivated Leaders
How Company Culture Shapes Employee Motivation? A Manager's Guide
"
How to Be a Motivated Leader?
Being a motivating leader is not just about giving orders and expecting your team to follow them. It's about setting an example for your team members to follow. Several ways can help you join the League of motivated leaders. By following the tips below, you can become a motivating leader who inspires your team to perform at their best daily.
How Self Motivation Can Boost Your Morale To Achieve Your Goals?
" By incorporating these strategies into your leadership style, you can become a motivating leader who inspires and empowers your team to achieve their goals and reach their full potential.
Conclusion
Leadership and motivation go hand in hand. Motivated leaders inspire, guide, and lead their teams toward a common goal. They bring out the best in their team members by fostering a sense of purpose and ownership, recognizing and rewarding good performance and results, and creating opportunities for growth and learning. Examples of motivated leaders can be found everywhere, from business leaders to sports coaches. With traits like
empathy
, perseverance, and vision, they inspire others to achieve great things. If you aspire to be a motivating leader, read our tips on staying motivated and inspiring your team to achieve great things.
Get the free growth mindset toolkit to bring your dreams to the real world.
Access smart templates, tools, and statements used by successful manager to start growing today.
---
Frequently Asked Questions
What are the characteristics of a motivated leader?
A motivated leader is characterized by several key traits, including a clear vision and direction for the organization, the ability to inspire and motivate others, strong communication and interpersonal skills, a focus on continuous learning and improvement, a willingness to take calculated risks, and the ability to adapt and innovate in response to change. Additionally, motivated leaders are typically passionate about their work, persistent in the face of obstacles, and dedicated to achieving their goals.
Why is motivation important as a leader?
Motivation is essential for leaders because it helps to drive and inspire their team toward a shared goal. Leaders who motivate their employees can create a positive work environment, boost morale and productivity, and increase job satisfaction and employee retention. Motivated leaders can also better adapt to changing circumstances, overcome obstacles, and achieve their objectives, which can benefit both the organization and its employees.
What type of leadership motivates?
Transformational leadership is a type of leadership that motivates individuals and teams to perform beyond their expected capabilities by inspiring and challenging them to achieve common goals. This leadership style involves creating a clear vision and communicating it effectively, providing support and guidance to team members, encouraging creativity and innovation, and recognizing and rewarding individual and team achievements. Transformational leaders also promote collaboration and foster a sense of belonging and ownership among team members, which can lead to higher levels of job satisfaction and motivation.
---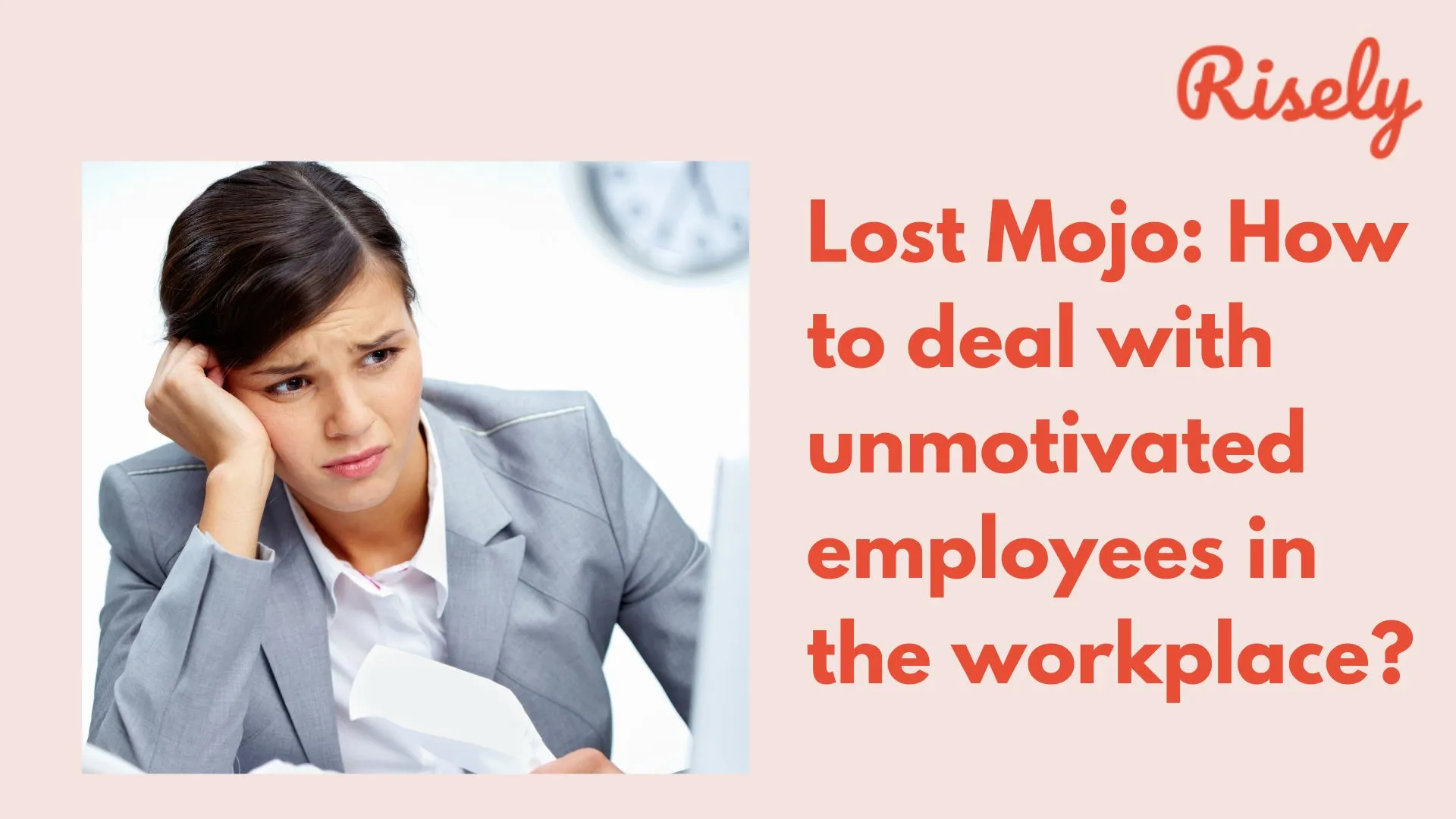 Lost Mojo: How to deal with unmotivated employees in the workplace? Are you struggling with employees who lack drive, energy, and enthusiasm for their work? Do you notice a decline…
10 Strategies For Motivating Remote Teams To Improve Employee Engagement Are you managing a remote team and struggling to keep your team members engaged and motivated? Are you feeling like…