Executive Coaching and Leadership Development! Know their top 5 Benefits and difference
Leadership development is a hot topic and executive coaching also seems to be an emerging trend. A thousand mediums available to grow and develop such skills can get confusing very quickly. Two similar but diverging terms are executive and leadership coaching. In this blog, we will understand the difference between executive coaching and leadership coaching with examples so that you can make the best choice. We will also see how you can pick the most suitable mode of leadership development training that gives you the broadest range of benefits. Let's begin!
What is Executive Coaching?
There's a lot of confusion surrounding the term 'executive coaching.' So what is it, exactly? Executive coaching is designed specifically for senior-level executives. It focuses on helping these individuals become better managers and can help them achieve their goals in both personal and professional life. However, executive coaching focuses more on the individual executive and provides tailored advice and guidance. Executive coaching typically includes one-on-one sessions with experienced coaches that help leaders
resolve challenges
individually. It is immensely helpful in propelling career growth as it equips up-and-coming leaders with the essential knowledge and skills to advance their careers. Moreover, it does not limit itself to hard skills. It covers soft skills and behavioral aspects too. Coaches help in modifying and learning behaviors that are conducive to career growth. To strengthen in-house capabilities, many organizations are turning to executive coaching for their leaders and managers. They're an essential learning and development intervention in organizations currently.
What is Leadership Coaching?
Leadership coaching helps individuals who wish to gain managerial skills improve their abilities to lead more effectively. Leadership coaching is designed for managers at all levels of an organization, including the executive level. It provides individualized guidance and support as leaders attempt to address challenges, develop new skills, and take on new roles. Typically, the nature of leadership coaching is more general than executive coaching. Leadership coaching primarily focuses on helping leaders grow personally and professionally. Coaches help leaders identify areas where they need improvement,
develop specific skill sets
necessary for success in a leadership role, and learn how to apply those skills most effectively. Coaches can work with both teams and individuals on specific issues. You can read more about
using leadership coaches
here!

Executive Coaching vs Leadership Coaching?
There is a lot of overlap between the two, but distinct differences also set them apart. Leadership coaching can help you develop your skill set and leadership abilities, while executive coaching can help you become a better leader. Executive coaching is more specific and allows leaders to effectively manage people, teams and organizations. Leadership coaching is for executives who want to achieve particular goals and objectives- such as developing personal growth or turnaround strategies-. In contrast, executive training programmes offered through business schools aim to provide leadership development across all areas of an organization for people who might have taken leadership roles already. Leadership programs are a versatile and powerful tool that can help executives achieve success in various ways. Executive coaching is leadership coaching that helps executives achieve specific goals and objectives. It differs from leadership coaching because it focuses more on the individual than the team or organization. This can be a great advantage in allowing executives to work on specific issues that are specifically relevant to them. Additionally, executive coaching can help managers and leaders develop their management style, which can be very helpful in achieving success. In summary, leadership coaching is a valuable tool that can help executives in a variety of ways – from improving relationships and teamwork within an organization to developing their own management style and achieving specific goals. Let's look at two examples which will make the distinction between executive and leadership coaching even more clear.
Leadership Coaching:
Alex, a mid-level manager, seeks to enhance his leadership skills. With a leadership coach's guidance, he discovers his style, strengths, and growth areas. Alex learns to give feedback, mentor, and promote collaboration. His team becomes more cohesive, and project outcomes improve.
Executive Coaching:
Samantha, a senior executive, battles micromanagement. Enlisting an executive coach, she identifies its roots and its toll on team morale. Through coaching, Samantha learns effective delegation, trusts her team, and cultivates positivity. Her team becomes more empowered, fostering innovation and autonomy.
What are the benefits of executive coaching?
Executive coaching is a unique type of coaching that focuses on the individual and their goals. It can help leaders develop and implement a plan to achieve their objectives, culminating in improved performance. Additionally, executive coaches provide guidance on how to build relationships with others effectively, which can be beneficial in any professional setting. So, if you're looking for a change of direction or development opportunities within your organization, executive coaching may be the right fit for you. And don't forget – the benefits of executive coaching are numerous, so it's worth considering if you're looking for a change of direction or development opportunities within your organization. Read about the
importance of skill development and training for managers
too!
Confidence boost
One of the critical benefits of executive coaching is that it can provide a confidence boost. Having support and advice from an expert in the field can help build your self-confidence and equip you with the skills necessary to achieve your goals. This can be crucial in any professional setting – whether you're looking to take on a new challenge or develop existing skills. Moreover, having a better knowledge of the essential skills and better preparation add to confidence too. The certificates provided by such training also prove the leader's capabilities in their areas.
Identify blind spots
Another key benefit of executive coaching is that it can help
identify blind spots
. When you undergo an evaluation with a professional coach, they will be able to look at your strengths and weaknesses in an objective way. This information can then be used to craft development plans focusing on areas where you need improvement. Consequently, by engaging in an executive program, you'll have the opportunity to strengthen skills necessary for your job – communication or leadership abilities.
Better on-the-job performance and team growth
Executive coaching can also lead to better on-the-job performance and team development. With access to expert advice, you'll be able to adapt your leadership style in a way that works best for your team. Additionally, executive coaching can help bridge the gap between leaders and their teams – often, there is a lack of communication, leading to misunderstandings and frustration among employees. By engaging in an executive program, these problems are likely to be resolved quickly and efficiently.
Improve managerial and leadership capabilities
Further, executive coaching can help improve managerial and leadership capabilities. Often, certain
skill sets
are required for success as a manager or leader. However, many people don't have the necessary training to utilize these skills effectively. By engaging in an executive learning program, you'll be able to develop these skills in a safe and controlled environment. In addition, this type of program provides individuals with the opportunity to reflect on their personal development journey – thereby increasing self-awareness and confidence, which are pivotal in building a leader.
Professional and growth opportunities
When you engage in executive coaching, you'll be able to gain a wealth of professional and growth opportunities. Often, people shy away from taking on this type of program because they don't believe it will lead to tangible benefits. However, executive coaches can actually provide significant rewards – such as increased productivity, leadership skills development and improved communication abilities. When you take the plunge and participate in an executive coaching program, there is likely to be a positive return on your investment. Emphasizing skills that are typically overlooked because of focus on technical skills can unlock many doors for you.
However…
We have noted that executive and leadership coaching can benefit their takers. But, there are some limitations too, which can be detrimental to careers and personal growth. The problem arises as leadership coaching is typically expensive and therefore out of reach for many people. Individuals yet to reach leadership roles might shy away from making this investment as it can significantly impact them. Moreover, the managers might quickly forget the learnings of leadership coaching in the absence of constant repetition or an immediate opportunity to apply. The biggest issue comes because of the judgmental nature of people. Building a rapport with the leadership coach is crucial yet simultaneously challenging. Due to these reasons, a large number of people can miss out on great opportunities.

AI-enabled leadership development platforms like Risely can be a solution to this! Risely offers customized learning journeys for managers at different stages in their careers. Through well-researched resources like toolkits, self-assessments, and blogs, aspiring leaders and managers can take charge of their career growth into their own hands. Delivered right to your screen anytime and anywhere – it helps you rise faster than ever before!
Conclusion
Executive coaching is a process that helps leaders and managers to improve their skills and performance. This type of coaching helps leaders develop strategies, improve their communication, and increase their leadership skills. Additionally, executive coaching can help managers build team dynamics, deal with stress better, and achieve more goals. To learn more about the different types of leadership development programs and their benefits, be sure to check out our blog!
Are your active listening skills helping you get the most out of coaching sessions?
Take the free active listening self-assessment for managers to understand the factors limiting your professional success.
---
FAQs
Who needs executive coaching?
Executive coaching is useful for mid-career managers and professionals. It typically involves one-on-one sessions with experienced professionals turned mentors.
What are the benefits of executive coaching?
Executive coaching benefits managers by providing them insights on managerial efficiency. It includes growing the critical skills such as self-awareness, goal-setting, and developing a growth mindset.
What problems does executive coaching solve?
Executive coaching solves the typical challenges of managers such as ineffective time management, goal-setting, and career growth prospects.
What are the types of executive coaching?
Executive coaching can be of many types, such as career-oriented coaching, business coaching, strategic or organizational coaching, and growth mindset coaching.
---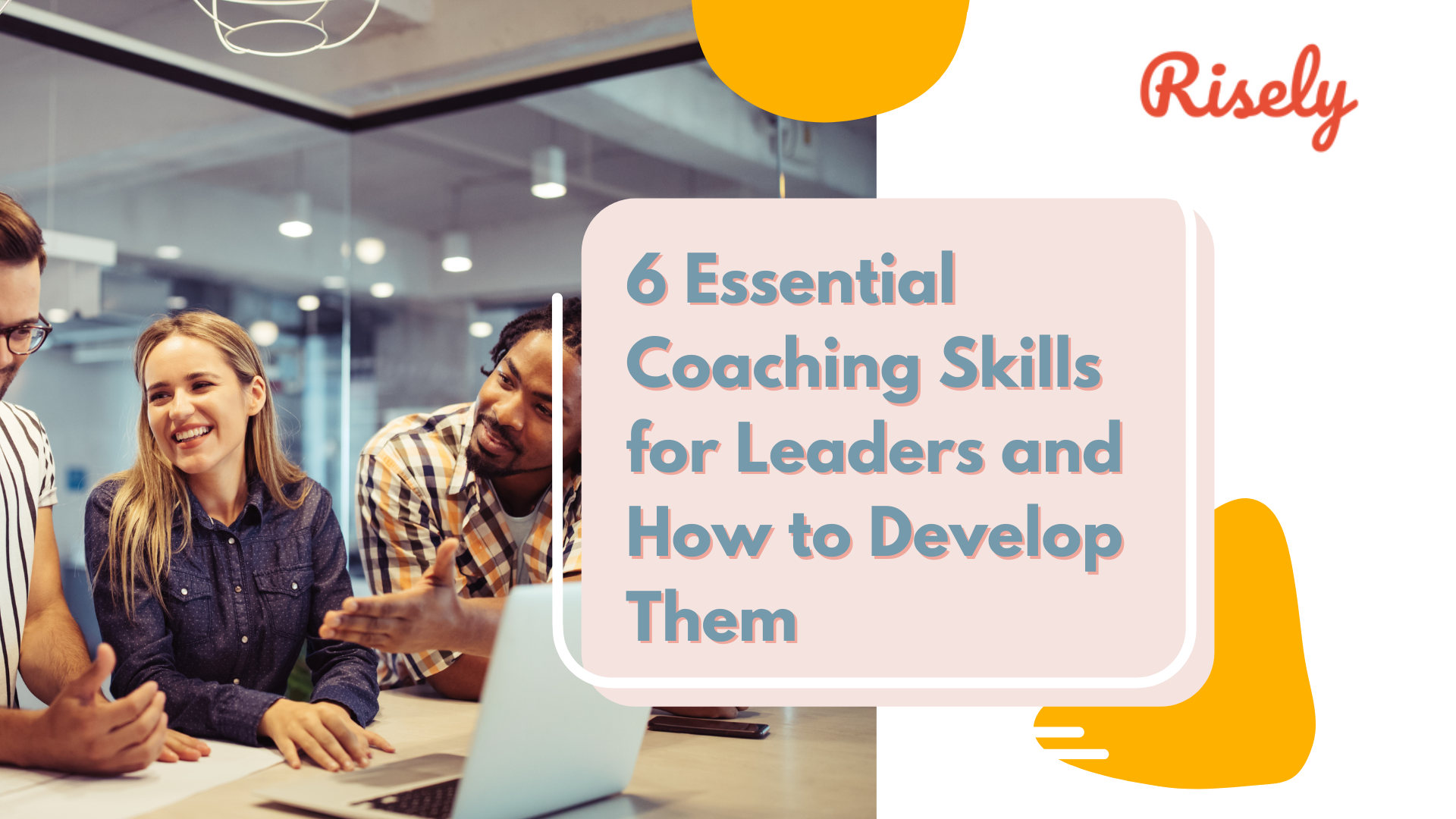 6 Essential Coaching Skills for Leaders and How to Develop Them Fulfilling the job of a manager needs us to wear multiple hats. Often, we find ourselves guiding our team…
5 Primary Coaching Skills for Managers and How to Develop Them Coaching is an essential skill for any manager. However, many managers lack the necessary skills to coach their team…