3 Common Leadership Challenges And How To Overcome Them
Leadership is a challenging role that requires the ability to deliver results and the courage to face challenges. Across various industries and roles, there are some challenges that every leader faces. Leaders who overcome these challenges can deliver the best for their team and achieve success. As a leader, it's essential to focus on the results and stay the course even when the going gets tough. Being open to taking risk and having the strength to tide through difficult situations is key to effective leadership. In this blog, we will discuss the most common leadership challenges. Further, we will understand how you can overcome them. You can be sure to lead your team to success!
Challenges in a leader's journey
Although teams and leaders vary a lot, certain similarities remain. A few challenges are common to most leadership roles around the world. Before beginning to understand these common challenges, we will look into the two types of challenges leaders typically face –
External leadership challenges
External leadership challenges, as the name suggests, occur due to causes lying in the external environment of the team. Most commonly, the leadership will have to deal with challenges that arise as a result of changes in the environment. Say, for instance, a quick change in technology. Most of the competitors will rush to adopt the newer techniques of production that offer faster and more efficient output. The leadership must identify ways to catch up with the rest here. Similarly, the social, political, and economic forces can pose challenges to the organization that the leadership will have to deal with.
Internal leadership challenges
Internal challenges are the main reasons why businesses struggle. Contrary to the external leadership challenges that are a function of your environment, internal leadership challenges are intimately related to yourself and your team. This can include friction in interpersonal relationships, lack of
collaboration
, bureaucratic methods, and much more. Internal leadership challenges require immediate intervention. At times, these can be hard to spot too. Leaders often lack clarity about their objectives, and team members don't feel appreciated or motivated. This can lead to low productivity, morale issues, and eventually, closure of the business.
5 most common leadership challenges in teams
Keeping motivation and engagement high
Keeping employees engaged in their jobs is among the most typical challenges managers face, irrespective of their industry. It is usual for employees to lose interest in their work once the monotony sets in. Consequently, performance and productivity drop, creating a threat to the organization. Similarly, managers need to constantly motivate their employees to exceed and outperform the previously set standards to reach new heights. Now, the problem develops when employees lack the motivation to do anything beyond the bare minimum. Managers need to understand the
motivations of their employees
and work around them accordingly. In case motivation and engagement are absent in a workplace, teams are likely to face high levels of attrition, which will create further negative ramifications.
Promoting development of employees
Employees need to be developed for the organization's goals. This means that employees should be directed to perform their roles properly and use the correct methods when doing so. Employees who are not specialized enough may require training to meet organizational objectives. Managers should also develop processes to ensure that all tasks are completed on time, without any mistakes made. Additionally,
employee development
is crucial to maintain performance standards in any organization. Upskilling and training for employees is an important factor that managers need to focus on.
Similarly, career development paths for employees are essential in teams. In their absence, the team members are more likely to look at other opportunities as they do not get job security. However, the leadership sometimes fails to realize the need for such programs and consequently has to face problems later.
Building positivity amidst conflict and stress
Conflicts are part and parcel of any team's journey. When they are not resolved effectively on time, they can hurt the team in many ways.
Conflict management
is an important task that the leadership should focus on. Further, stress can accumulate in the team due to many reasons, ranging from conflicts to workload. Ensuring the team gets a psychologically safe environment at work is vital for leadership.
Moreover, they also need to focus on reducing and resolving stress. Creating a positive atmosphere is a crucial task for leadership.
Building positivity
in team members and managers is another necessary factor. However, the leadership may be unable to identify this challenge as the signs may not be easily identifiable.
Effective communication across the team
When a team cannot effectively communicate with one another, it becomes very difficult for the leadership to make decisions. Additionally, this can lead to many conflicts, which can affect the team's work process and morale. Effective communication involves understanding each other's point of view and ensuring that all concerns are expressed clearly and concisely. In the absence of this, miscommunication and office politics grab the space otherwise open for collaboration. Further, effective communication also requires time investment on both sides. This may be difficult when many tasks need attention at once. The absence of constructive feedback hurts teams too. All in all, building resilient communication systems and close relationships with employees is a serious challenge for leadership.
Balancing autonomy and delegation
Authority and control are essential for leadership. However, this authority must be exercised to enable teams to function autonomously. Too much delegation can lead to working on tasks that do not relate directly to the team's core mission, which defeats the purpose of autonomy. Moreover, the scope for errors is widened too. The balance between giving and taking is necessary to maintain a healthy relationship between leader and team members while ensuring performance targets are met. Delegating tasks effectively while ensuring that skills are utilized best is key to managing teams well. Leaders often struggle to give a free hand to employees who feel micromanaged, so their productivity sinks.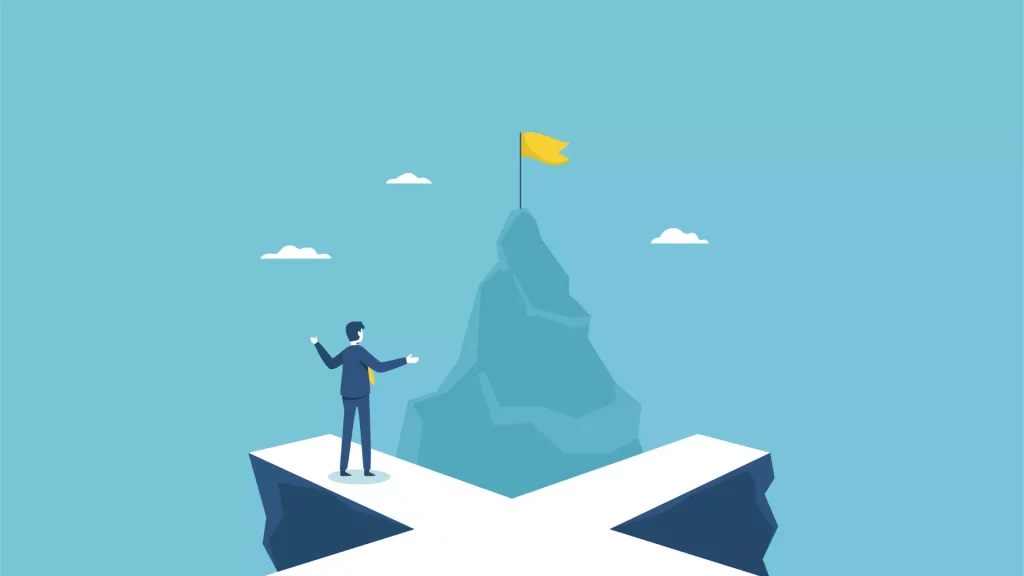 How to overcome the common leadership challenges?
Overcoming leadership challenges can be a tough task. Moreover, managers need to handle tasks differently based on circumstances and their teams. However, a few key things will help you overcome many, if not all, challenges you face as a leader. The three key things in overcoming leadership challenges are:
Strengthen communication to build a cohesive team
Leadership challenges can come in all shapes and sizes, but the best way to overcome them is to focus on team building and communication. This will help everyone understand each other's goals and contribute their strengths to the team. Additionally, taking time for teambuilding exercises, like breakfasts or lunches, will help foster a sense of camaraderie among employees. Focus on feedback loops and interacting with your team through one-on-ones. Building a good team culture can also lead to better productivity and innovation in the workplace. So, if you're facing any challenges in your leadership role, remember to put
team building and communication
first. Create opportunities for team members to learn and grow together collaboratively. It might just be the key to a successful future!
Build accountability in your team members
As a leader, it's important to
create accountability
and ensure everyone is on the same page. Creating an attitude of ownership goes a long way in building innovative and highly productive, independent teams. One way to do this is to use feedback loops – give people regular opportunities to share what they're working on so that everyone stays up-to-date. Additionally, establish clear goals and deadlines, and encourage creativity and risk-taking – these are two key ingredients for leadership success. Make sure everyone understands the task at hand and knows their specific responsibilities. Finally, be sure to provide support and resources to help them succeed.
Encourage out of the box thinking
Leadership is not an easy task and often comes with challenges that can be difficult to overcome. However, leadership can be achieved by encouraging creativity and fostering an environment where everyone can learn from their mistakes. To help in this process, create structures and systems that help track progress and monitor results. Additionally, create an open and collaborative environment, and facilitate feedback so everyone can grow and learn. You will need to make innovation a habit rather than an aberration. This requires a switch from sticking to conventional modes of work.
Conclusion
Leadership challenges accompany the role of a leader. There are multiple challenges that you will face during your journey. But you are also sure to gain many lessons by overcoming these challenges. These are brilliant opportunities to bring your team together and rise to the next level of growth. With these three sharp tips in mind, leadership challenges can be overcome – one step at a time!
Do you have the communication skills needed to overcome challenges?
Test now
Try out the free communication skills self-assessment for managers to check which mistakes are holding you back.
---
FAQs
How do you deal effectively with challenges within a team you are leading?
Dealing with team challenges as a manager requires you to work closely with the team along with application of skills such as effective delegation, conflict management, and active listening.
What is the importance of overcoming obstacles for leadership?
Obstacles in leadership impede the professional growth of managers. It stops managers and leaders from attaining high performance with their teams.
What value does overcoming challenges teach us?
Overcoming challenges teaches us how to jump back from setbacks. It also shows how progress is not linear but lessons can be learnt from all instances.
---