5 Top Examples of Knowledge Management Systems for 2023
Knowledge Management Systems (KMS) are becoming increasingly popular as businesses realize the importance of organizing and sharing knowledge to improve efficiency. This blog will explore the five types of KMS and provide six examples of knowledge management systems to show how they can benefit your organization. We will cover everything from internal knowledge management systems to customer support knowledge bases. We'll also discuss the secret to employee success with KMS – how these tools can make a real difference in employee productivity and satisfaction. So, whether you want to streamline operations or improve customer service, discover how a KMS can help your business reach new heights in 2023.
What is a Knowledge Management System?
A knowledge management system (KMS) is a software platform or tool designed to capture, store, organize, and share knowledge and information within an organization. This can include documents, data, best practices, procedures, policies, and other forms of intellectual capital that are important for the functioning of the organization. The goal of a KMS is to make it easier for employees to access and use the information they need to perform their jobs effectively and efficiently. Read more here if you are wondering what knowledge management is all about:
What is Knowledge Management? Everything Managers Need to Know in 2023
5 Types of knowledge management systems
Organizations use different types of knowledge management systems to ensure effective knowledge management and customer satisfaction. These include internal and external systems like enterprise knowledge bases, document management tools, and customer support centers.
Team collaboration
is improved with software tools, and many examples of the best practices for effective KM exist. With AI and real-time access to information through self-serve portals, email workflows, or chatbots, users can quickly find the information they need.
Internal knowledge management systems
Effective knowledge management is crucial for organizational success. Internal knowledge management systems facilitate the seamless sharing of information among team members leading to a better collaboration for effective knowledge management. Such a system's critical features include user-friendly interfaces with advanced search capabilities that ensure secure access controls leading to improved decision-making and resource optimization. Some examples of internal knowledge management systems with these features include Microsoft SharePoint, Confluence by Atlassian, and Bitrix24.
Enterprise knowledge bases for knowledge management
Centralized enterprise knowledge bases are essential for effective knowledge management. These systems store and manage an organization's information while facilitating stakeholder teamwork. Customizable to meet specific requirements, they work seamlessly with other tools, such as email workflow or documentation management systems. Examples of these best-in-class management tools include Confluence by Atlassian, SharePoint by Microsoft, and Salesforce Knowledge. With a vast array of use cases ranging from customer support to market research, enterprise knowledge bases ensure that the proper knowledge is easily accessible in real-time for exceptional customer satisfaction.
Document management systems for knowledge management
Document management systems make Organizing and storing documents easier as they allow the retrieval of essential data while minimizing risks. Such systems even offer version control to ensure accessibility to updated information for everyone. SharePoint, Google Drive, and Dropbox are examples of these practical knowledge management tools used today.
External knowledge management systems
For practical knowledge management, it's essential to have a system in place to gather information from external sources. External knowledge management systems like social media platforms, online forums, and external databases are crucial to stay updated on industry trends and best practices. These systems also help identify potential partners or competitors in the market. Businesses can ensure they have the proper knowledge by incorporating real-time input from stakeholders through email, workflow, documentation, and customer feedback.
Customer support knowledge bases
To provide excellent customer experience, companies use effective knowledge management systems like customer support knowledge bases. These systems use AI-powered search bars, self-service workflows, tutorials, and webinars to offer customers the proper knowledge at the right time without depending on silos or email chains. Customers can easily access these resources from a company's website or app's help center. Examples of customer support knowledge base software include Zendesk, Freshdesk & Helpjuice, which allow stakeholders to share knowledge in real-time & improve metrics like customer satisfaction.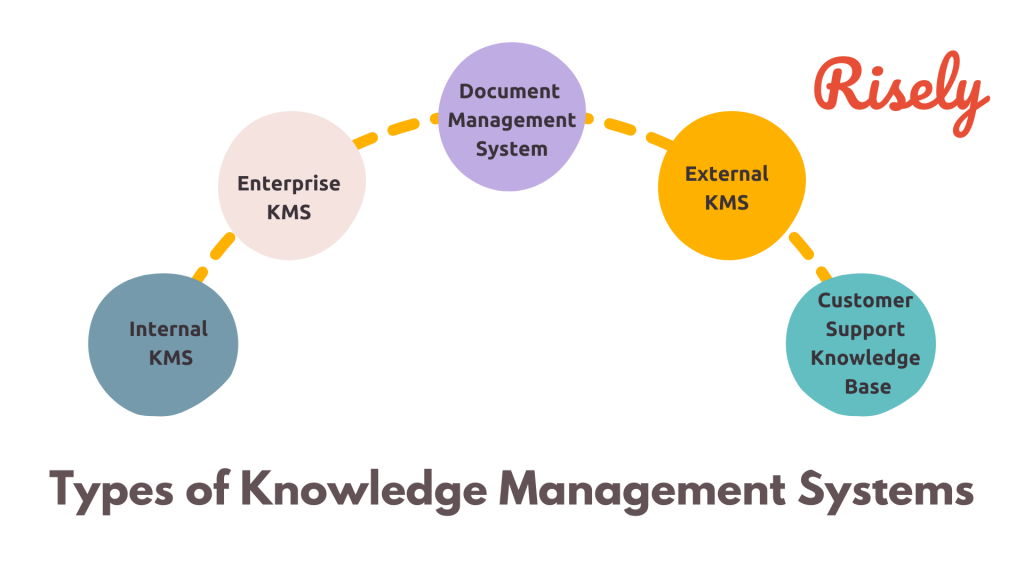 6 Examples of Knowledge management systems
Businesses need to invest in an effective knowledge management system to improve their workflows and provide a better customer experience. Types of such systems include internal knowledge bases, document management software, team collaboration platforms, and enterprise tools. Companies can also benefit from external knowledge management systems that allow them to gather real-time information about best practices and industry trends. Providing customers with self-service options like FAQ sections or a comprehensive help center through customer support knowledge bases can improve customer satisfaction while reducing the workload for the support team. An excellent way for stakeholders to share information easily is through tutorials or webinars on how to use a particular product or service.
Examples of Knowledge Management Systems for employee questions
A practical knowledge management system is essential for managing collective knowledge and improving decision-making. An excellent example of such a system helps employees find answers to their queries without wasting time on repetitive questions. Such methods may include features like a searchable database, chatbots or virtual assistants, access to relevant documents and resources, and more. Utilizing an internal knowledge base enhances the
effectiveness of training programs
and empowers team members to share tacit knowledge with stakeholders in real-time.
Examples of Knowledge Management Systems to train employees on new processes
Efficient training programs are the cornerstone of a successful organization. One way to achieve this is through a knowledge management system that provides multimedia resources and step-by-step instructions for learners. Platforms like Confluence, SharePoint, and Guru make it easier for stakeholders to share tacit knowledge and relevant documentation with team members. It saves time and ensures customer satisfaction by reducing errors in customer experience workflows. Effective knowledge management software with gamification, self-serve tutorials, chat support, real-time analytics, a search bar, and learning paths can take your organization's performance to the next level.
Examples of Knowledge Management Systems to onboard employees and customers
Implementing a sound knowledge management system can improve the customer experience while reducing training time for new hires. One example of a knowledge management system designed to onboard employees and customers is Zendesk Guide, which offers workflow and email integration, chat support, documentation management tools, and practical knowledge sharing. By leveraging this technology, stakeholders can tap into tacit knowledge, improving customer satisfaction through self-service portals like those offered in Freshdesk or ProProfs Knowledge Base software. A learning management system (LMS) or gamification modules like tutorials or webinars are ways this technology can be used most effectively.
Examples of Knowledge Management Systems for Collaboration
Collaboration-focused knowledge management systems can be the perfect solution to
help your teams work more efficiently
. By utilizing shared calendars and project management tools like Microsoft Teams or Asana, along with document-sharing capabilities in a self-serving way with a search bar for real-time access to information, you can save a lot of time while working towards achieving customer satisfaction. Implementing effective knowledge base software with AI chatbots integrated with email notifications and workflow automation can create an environment that encourages the sharing of tacit knowledge among stakeholders, which is the foundation of a sound knowledge management system.
Examples of Knowledge Management Systems to tap into expert knowledge
Capturing expert knowledge in an organization requires implementing effective knowledge management systems. Businesses can use such methods to create centralized locations for storing and sharing tacit and explicit knowledge. For instance, Bloomfire allows employees to collaborate seamlessly on projects while sharing information effortlessly. Similarly, ProProfs Knowledge Base offers a user-friendly interface that enables easy access to essential information by stakeholders like team members and customers. Moreover, integrating these tools with other learning management systems or chat apps ensures fewer silos in workflows for better team collaboration.
Examples of Knowledge Management System to easily find and share information
It's essential to have the right tools for practical knowledge sharing. That's where types of knowledge management systems come into play. An internal knowledge base or document management system can help streamline workflows and reduce silos. Consider a customer-facing help center or knowledge base software that includes self-serve options for customer support. To improve employee training programs, look into learning management systems or intranet resources that offer tutorials and case studies. By incorporating AI-powered features like chatbots or webinars, you can provide even more value to your learners while ensuring good knowledge management practices.
The Secret to Employee Success with Knowledge Management Systems
Employee success with effective knowledge management systems depends on various factors such as user experience, workflows, knowledge sharing, and customer satisfaction. KMS allows companies to access the correct information at the right time through self-serve portals, chatbots, email integration, a searchable knowledge base, and real-time AI-powered search bars. Supporting learners with learning paths, tutorials, webinars, and
gamification
in a centralized knowledge base software ensures good knowledge management practices. These practices can break down silos across departments and stakeholders for improved customer experience and support team efficiency. A few tips would include:
Ensuring that the system is user-friendly, easy to navigate, and contains accurate and up-to-date information.
It has buy-in from all levels of the organization, including leadership, employees, and stakeholders.
Regular training and communication about the benefits of the system can help encourage adoption and continued use is provided.
Reviewing and updating the content in the knowledge management system can help ensure its relevance and usefulness over time.
Conclusion
An efficient and effective knowledge management system is one of the secrets to employee success. Such a system helps employees access, share, and collaborate on relevant information. By using knowledge management systems, businesses can save time, reduce costs, increase productivity, and improve customer satisfaction. Our blog has highlighted some of the top examples of knowledge management systems for 2023. From internal knowledge management systems to customer support knowledge bases, we've got it all covered.
Struggling to get buy-in for KMS? Test your communication skills now.
Start the free communication skill assessment for managers to identify mistakes that are holding you back.
---
Examples of Knowledge Management Systems FAQs
What are the 3 major knowledge management systems?
The three major knowledge management systems are knowledge repositories, collaboration platforms, and expertise location systems. Knowledge repositories store and organize explicit knowledge, collaboration platforms facilitate knowledge sharing and communication among individuals and teams, and expertise location systems help identify and connect individuals with specific knowledge or expertise.
What is the main function of KMS?
The main function of a knowledge management system (KMS) is to capture, organize, store, and facilitate the retrieval and dissemination of knowledge within an organization.
What are the pillars of KMS?
The pillars of KMS typically include people, processes, and technology, which collectively support the creation, sharing, and application of knowledge within an organization.
---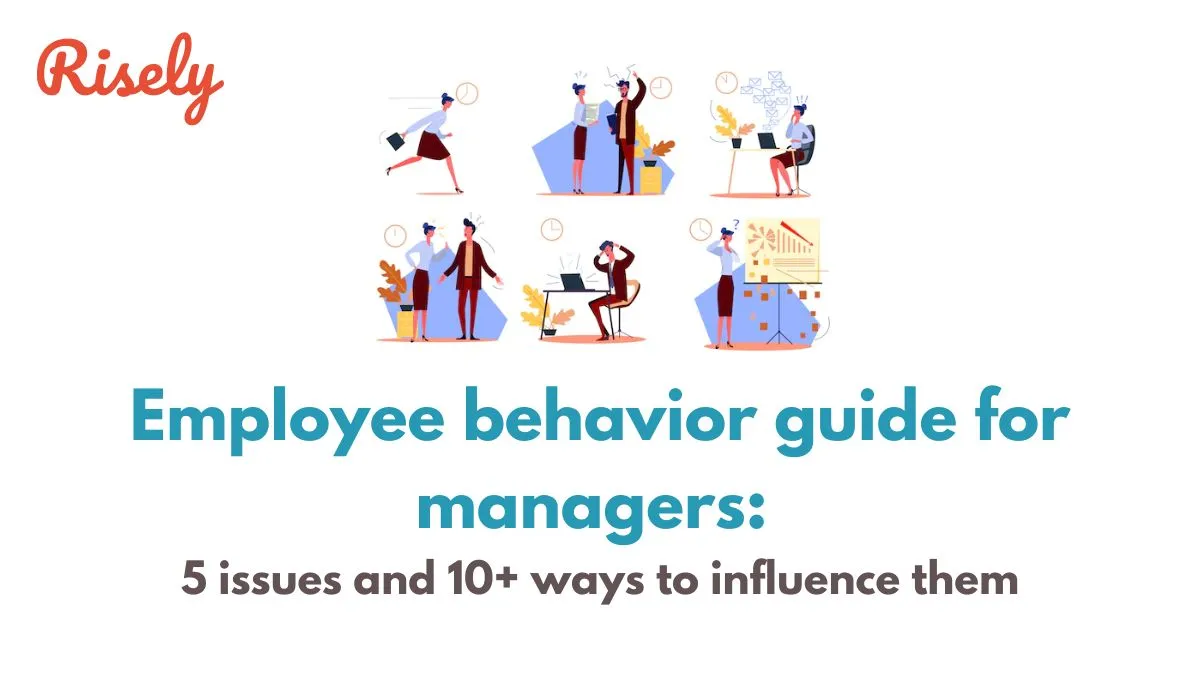 Employee behavior guide for managers: 5 issues and 10+ ways to influence them The behavior of employees in an organization can make or break its success. Positive employee behavior can…
The Power of Storytelling in Training: Top 6 Tips to become a master storyteller Have you ever been engrossed in a story that made you forget everything else? That's the…