5 Tips To Creating A Culture Of Winning In Your Team
Winning teams are not lucky teams. They are a team that has learned how to focus on collective wins and make them the usual. A winning team constantly pushes itself to their limits and does better than before. To create such a team, first, you have to understand what it means to win. This blog post will take you through the different aspects of what it takes to be a winning team and help you create a culture of winning in your team. So whether you are the manager of a team or a member of one, start today by focusing on team wins and see how you can achieve greatness together!
Why Should You Focus On Winning As A Team?
Creating a winning team culture is one of the most important things you can do as a business owner. It's the key to success; without it, you'll struggle to achieve your goals. Why? Because team wins breed team success. The sky is the limit when everyone is focused on the collective goal. And to make sure that team success stays consistent, it's important to celebrate each victory, big or small, together as a team. This way, everyone is constantly motivated to keep pushing forward. Winning as a team is a great way to build trust, morale, and teamwork – three essential ingredients for success. So, whether you're a startup or a more established company, focus on team wins and see where it takes you! There are a few reasons why it is essential to focus on team wins. Firstly, it builds camaraderie and teamwork within the team. Secondly, it encourages everyone to work harder and push themselves Limitlessly for the common good of the group. Lastly, focusing on collective wins allows teams to outperform their competition by consistently delivering results that are better than expected or predicted. Read here for
5 Smart Manager Moves To Save Your Team From Setting Up For Failure
.
What Do Winning Teams Look Like?
Now that you know why winning teams are necessary, you might wonder what a winning team is. Here are a few characteristics of a winning team culture:
Awareness Of Self And Others
Awareness
is a crucial characteristic for any team aiming to win. To prepare to face the competition, you need to be aware of the changes happening around you. This includes internal movements within the team. They need to understand their available pool of talent to utilize it in an optimum manner. Further, they need to be aware of external changes and challenges. The strategies and plans have to be formulated according to the environment. A team working in isolation cannot be termed a winning team, as a winning team is always aware of its surroundings and what's happening around them. They are constantly monitoring the competition and staying one step ahead. In addition, they are constantly learning and growing.
Focus On Team Members
A winning team culture celebrates the positives and rejects the negatives. This type of mindset instils discipline in all members of the team. It makes them realize that there are both good and bad times, but at least they're a part of a successful group that strives for greatness as a collective whole. Moreover, they focus on the behavior of the team members. Members of winning teams instill
personal accountability
and good communication habits in their daily behavior.
Flexibility And Space To Move Freely
Winning teams are not bounded by traditional boundaries. They don't operate on the same principles or ideologies as other teams. This makes them more flexible and adaptive in their approach. It also allows them to experiment with different strategies and techniques, which helps them stay ahead of the competition. Additionally, these teams are open to change and welcome new ideas. These things allow the team to
be creative
and find scalable solutions to the industry's challenges.
Clarity Of Ideas And Methods
A winning team is clear about its objectives and goals. They know what they want and are not afraid to take risks to achieve their targets. This mindset creates a sense of certainty among the team members, which helps them stay focused on their tasks without getting bogged down by external factors. Furthermore, they communicate effectively so that everyone is on the same page. This clarity enables them to execute their plans flawlessly. Also, it reduces the scope of conflict and confusion.
Collaborative Attitude
A winning team is
collaborative
. This means that they are comfortable working together as a unit and sharing the load equally. They have a collective vision and goals, which help them work towards common objectives smoothly. Additionally, they are responsible for their own actions and don't let others take advantage of them. As a result, they build healthy relationships with their teammates, which helps them achieve positive results collectively. Moreover, such teams remain united even in the face of failure.
SMART Goals And Plans
A winning team has
clear and attainable goals
focused on achieving. They set realistic benchmarks, which allows them to track their progress accurately. Additionally, they have a plan of action that outlines the steps needed to reach their targets. This helps them stay organized and expedite the process. Follow-ups and evaluations are regular features of teams that are working to win. Jump here to learn
how to set SMART goals as a manager
.
Leadership That Aims To Win
Winning teams have leaders focused on achieving results. They understand that the key to success is continuity and consistency in their actions. As a result, they prioritize staying focused on their mission, motivating team members effectively and providing clear guidelines for working towards common goals. Furthermore, they take personal responsibility for their team's performance and hold them accountable when necessary. Creating a winning team is not easy. It takes time, effort, and a lot of hard work. But, if you're up for the challenge, here are a few things that each winning team has: They share a common goal, which helps to unite them as a team. They are composed of individuals with complementary skills and strengths. They are led by a leader who sets the example and provides direction. And lastly, they have a leader who is passionate about winning and makes it a top priority. As long as you have these four things in place, you're on your way to building a successful team!
How To Create A Culture Of Winning In Your Team?
Building a winning culture is essential for any team, big or small. It can be challenging to create a winning team, but managers can do it with little effort and planning.
Develop A Vision And Aligned Goals
Creating a winning culture starts with setting goals. Teams need to have a shared vision or purpose of working together effectively. Without a common goal, teams will become atomized and lose focus. The process begins with creating a vision for the organization. From this, the goals for teams can be derived. Goal-setting is essential as it serves as the anchor that keeps the team going. Moreover, the goals need to be realistic and achievable so that they
motivate the team
as well. Additionally, teams should create shared plans of action so that everyone knows what they are expected to do and when the goal is expected to be reached.
Create And Communicate Shared Plans
Communication
is another crucial ingredient for a winning team. Teams need to communicate effectively to share strategies and stay on track. Good communication involves clear, concise messaging as well as timely delivery. Shared plans help keep everyone accountable and ensure that tasks are completed on time. Winning team cultures are made up of individuals who have complementary skillsets and strengths. These strengths can come from different fields, industries, and even countries. The key is to develop a camaraderie among the members of the team. Managers can do this by creating an environment in which members can discuss their ideas and challenges openly. Additionally,
team-building activities
should be incorporated into the culture, so everyone feels included and challenged.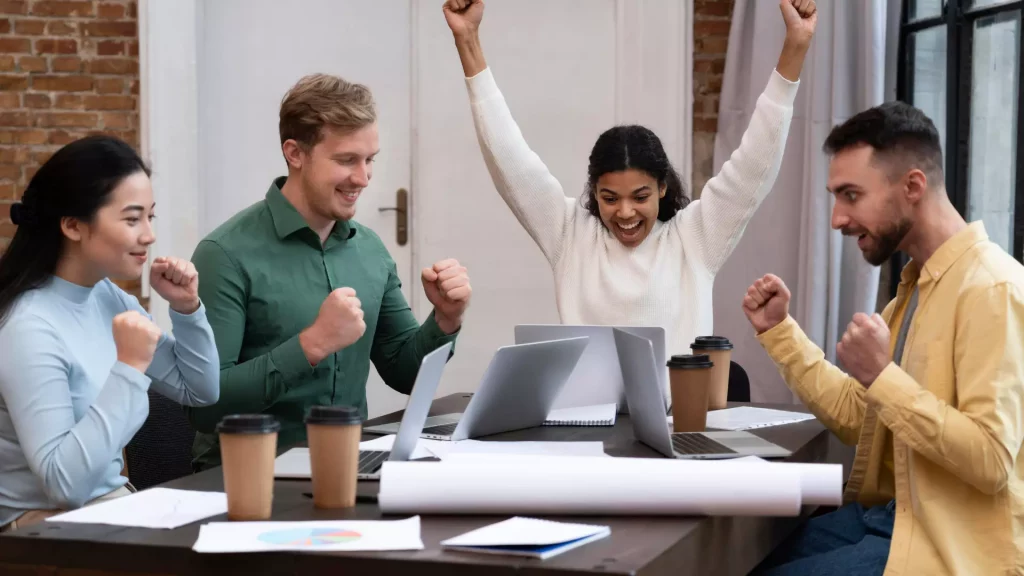 Foster Collaboration And Cooperation
Team members need to be skilled at working together if they want to win. This means that leaders should invest time and effort into developing the team's skills to achieve collective success. For instance, leadership training can help equip team members with the tools they need to effectively lead and coordinate their efforts. Further, managers also need to emphasize collective efforts achieved through collaboration. The teams need to cooperate seamlessly for optimum output. In addition, teams need to consider wins and losses as their own, instead of any particular individual's. Managers and leaders should share the results among all. Celebrating success is vital in any successful endeavor. Teams need to have mechanisms in place for celebrating individual achievements as well as team successes. These celebrations should be meaningful and provide opportunities for all team members to
grow together
.
Study Your Surroundings
One of the best ways to ensure that team members work together harmoniously is to audit their surroundings regularly. This means looking for potential conflicts and problems that could be causing distraction or conflict. By being proactive, leaders can head off potential conflicts before they occur and keep everyone on task. Additionally, it's essential to create an environment where team members feel comfortable voicing any concerns about the work situation. By doing so, leaders can help teams resolve any issues quickly and efficiently.
Focus On High Performance
A culture of winning is based on
high performance
. Leaders and managers need to create an environment where team members focus on achieving the highest possible level of productivity. To do this, leaders should focus on developing individual skills so that team members can work together effectively. While doing so, managers should ensure that they are concentrating on receiving the maximum output from their employees and providing that their employees practice self-care. Leaders must ensure the mental and physical well-being of employees. Celebrating team successes is a great way to build morale and motivate everyone. So, what are you waiting for? Start building a culture of winning today! Continue reading here for
Top 9 Ways That Define The Success Of An HR Team
.
Conclusion
There's no doubt that a team culture of winning is essential for any business. Focusing on team wins creates a sense of camaraderie and pride among your employees, leading to increased productivity and success. This blog has outlined the steps you need to take to create a winning team culture. Read the blog carefully and implement the strategies suggested to reach your team's full potential. Thank you for reading!
Communicate your values and plans swiftly by mastering assertive communication.
Download the free assertive communication toolkit for managers to access frameworks that make your messages stronger.
---
FAQs
What makes a team a winning team?
A winning team focuses on high performance and collaboration among team members. The employees in such a team focus on achieving more and motivate each other to perform better.
What is the importance of winning culture in the workplace?
A winning culture at work ensures that the people feel respected and appreciated for their efforts. As a result, the work environment is better and people are more likely to stay for longer durations.
What are the benefits of creating a winning culture in the workplace?
Creating a winning culture at work helps managers boost the morale of their teams through positive reinforcement. Managers get happier and satisfied employees in such teams.
---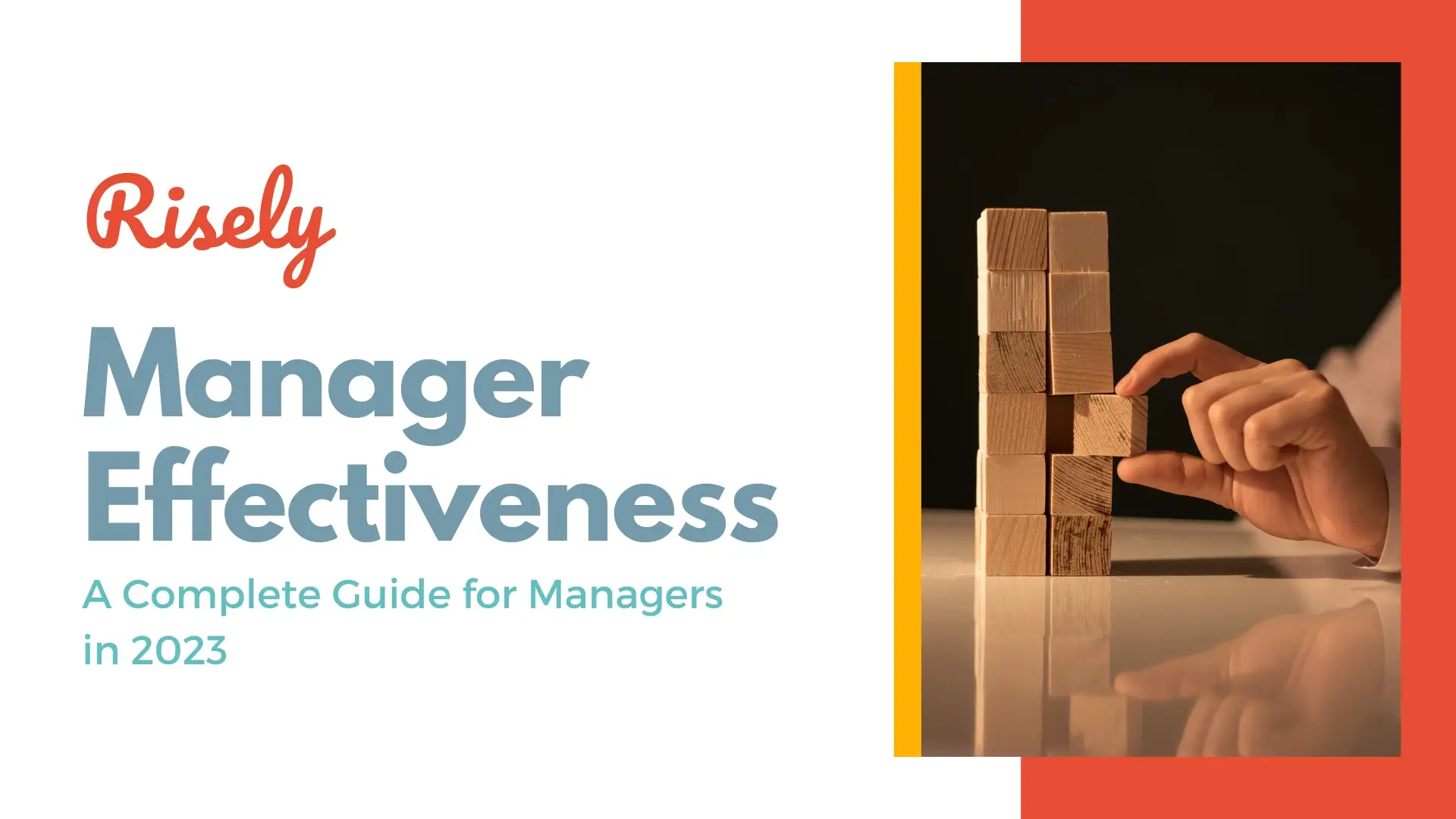 Manager Effectiveness: A Complete Guide for Managers in 2023 Manager effectiveness is everyone's favorite buzzword. But the road to achieving it is trickier than it looks like! While manager effectiveness…
Master Conflict Resolution in the Workplace: 7 Effective Tips Conflict resolution is a skill every manager needs to work successfully in today's workplace. Conflict resolution skills are essential for managing…