5 Ways To Answer "Tell Us About Yourself" With Samples
When you interview for a job, the interviewer is looking to learn about you. An introduction is the best way to start the journey. But answering this question is often scary, isn't it? To help you answer questions like "Tell Us About Yourself," this blog provides five tips that will help you shine in your next interview.
Understand Why Managers Ask This Question
Interviewing can be nerve-wracking, but knowing why the interviewer is asking questions can make the process a little less daunting. The "Tell Us About Yourself" question is often used as an icebreaker for a few reasons. By being honest and sincere, you can show that you're a good fit for the job and work towards building a
good relationship
with the interviewer. Staying calm under pressure is critical, and keeping your answers short and sweet is also essential. This question does not put a lot of stress on the candidates. Hence, it is a good spot to begin, To get this answer right, you need to create a balance between information that captures your professional as well as personal side. To do this with finesse, again and again, you need to develop a formula for tackling this question.
Develop A Formula For Answering
When it comes to job interviews, most employers want to know a little about you. You need to determine what the focus of your answer is going to be. As you sit in a job interview, you will need to focus on your educational qualifications and relevant experience. Further, the industry and the role you are applying to will determine how much emphasis should be given to education and experience. Additionally, you can bring up the strengths that make you an ideal candidate for the job. Lastly, you can also include some information about your personal life and values towards the end. Having a set formula will ease your anxiety to a great extent. Instead of wondering what to say, you will have a handy framework you can apply every time you need to answer.
A Few Things To Keep In Mind
When answering "Tell Us About Yourself" questions in an interview, it's essential to be confident and articulate. Be prepared to talk about your experience working with clients or delivering projects. Additionally, research the company before interview time – know what they do, their values, etc. Finally, ensure your online presence is up to date and reflects the job you are applying for.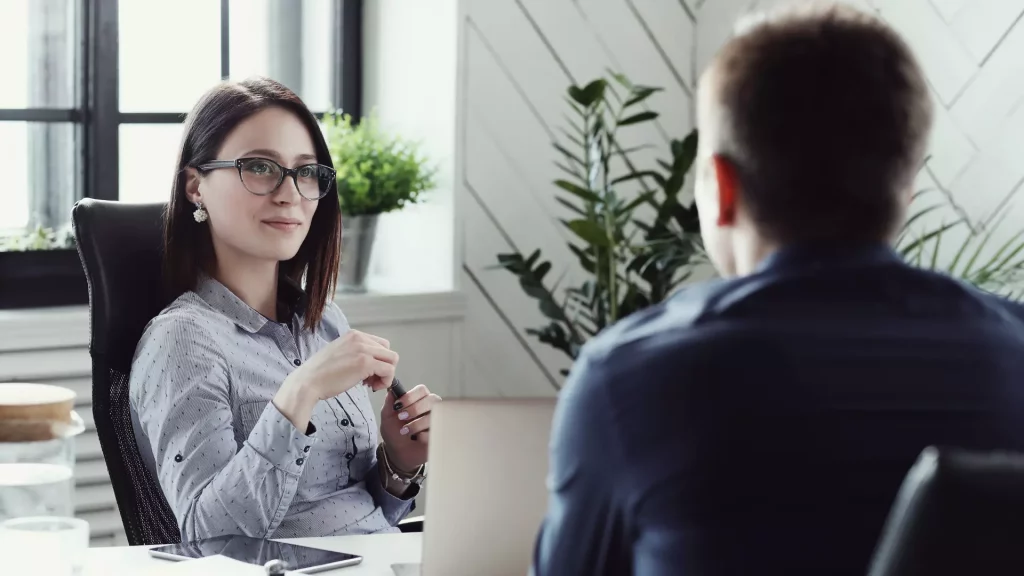 You Can Start With A Concise Overview Of Your Education
When answering the question "Tell Us About Yourself," it's best to start with a quick overview of your education and career path. This way, the interviewer can understand your qualifications and experience. In terms of education, discuss your undergraduate and graduate degrees in detail. Additionally, talk about any professional or volunteer experiences you've had. If possible, include project highlights – this will show that you're passionate about your work and have some experience under your belt. You can also bring the significant lessons you learned over the years through your educational and professional experience, which you will use in your new role.
Talk About Your Experience In The Field
In several industries, experience triumphs over education. The importance of hands-on practice is supreme. Therefore, after your qualifications, you should move on to your experience. Mention specific projects that
use your skills
and why they were successful. You should also share when you managed demanding customers or situations and describe a challenging project you completed successfully. This will give the interviewer a better idea of how you would work in the company and contribute to the team. Finally, talk about your experience working in the industry you are applying to. Avoid adding irrelevant work experience, as that will only annoy the interviews.
Draw A Match Between Your Skills And Job Requirements
Tailoring your answers to the specific job you are applying for is essential. This means you should consider the company and what skills it needs to fill the position. When answering this question, highlight any qualities or skills that match those mentioned in the job posting. For example, if a role requires someone with customer service experience, mention how your past experiences have prepared you for this type of role. You can also emphasize areas where you believe your skills exceed those listed in the advertisement. Doing so will show that you take the initiative and are motivated to learn. An open-minded
learning attitude
will be your best help if you do not possess the requisite skillset.
Show An Understanding Of The Company's Work Ethic
Your work ethic is one of the most critical factors that an employer looks for. Accordingly, statements such as "I take the initiative and am motivated to learn" will show that you are a driven individual willing to put in the extra effort. Moreover, your attitude should be consistent with the company's values. If, for example, a company focuses on customer service, then emphasize how you value
taking care of others
and being responsive to client needs. Being aware of these things will help you stand out from other candidates and make sure your skills match what is required by the job opening.
Display Enthusiasm For The Company's Goals
Along with having a work ethic that aligns with the company, you should also have motivations aligned with its goals. This means that you are driven by things other than money or recognition – in other words, your motivations should be internal as well as external. Things like satisfaction gained from helping others or knowing that you did something useful can help boost an individual's morale. Furthermore, if a goal is something the
company values
, it will be more likely for individuals to commit themselves to it. By highlighting factors like these, you show that you understand their vision and, therefore, will be the appropriate candidate for crafting it in reality.
Sample #1 Tell me about yourself
Sure! My name is Sarah and I recently graduated from the University of California, Los Angeles with a degree in Computer Science. During my time at UCLA, I gained experience through multiple internships, including one with a tech start-up where I worked on developing a mobile application. After graduation, I landed my first job as a Software Engineer at a Fortune 500 company, where I have been for the past year. In my free time, I enjoy hiking and trying out new recipes in the kitchen.
Sample #2 Tell me about yourself
Absolutely! My name is Michael and I have been in the finance industry for over a decade now. I started out as a Financial Analyst for a small firm and quickly moved up to Senior Analyst at a larger company. After that, I took on the role of Director of Finance at a private equity firm, where I was responsible for overseeing the financial performance of multiple portfolio companies. Most recently, I worked as a Consultant for a top accounting firm, where I helped clients with financial analysis and strategy development. In my spare time, I enjoy playing tennis and travelling to new places.
Conclusion
In this blog, we have learned to answer "tell us about yourself." We began by understanding why this question is asked – it's a way of getting to know you better and gauging your interest in the position. Next, we will tried to develop a formula for answering – think about what you want to say, and structure it in a way that makes sense. While answering, a few things to keep in mind include emphasizing your skills and experience, highlighting how those skills match the job description, and sharing your motivation for wanting the job. Finally, you can start by sharing a quick overview of your education and career path, then describe your work ethic and why it aligns with company values. By following these tips, you'll be well on your way to an interview that ends with you being hired!
Practice active listening to get the most value out of every conversation!
Download the free active listening toolkit today to understand the crucial do's and don'ts of active listening.
---
FAQs
How do you introduce yourself professionally?
A professional introduction should begin with a greeting. You can talk about your educational background, work experience and projects, and areas of interests here. It is important to establish your strengths and relevance to the role here.
How to describe your personality?
Describe your personality in a way that highlights your fit to the role. Your answer should demonstrate that you have the traits needed to fulfill the responsibility and ace the role that you are applying for. For instance, a managerial role will need a person who has good communication skills to get along with the team.
---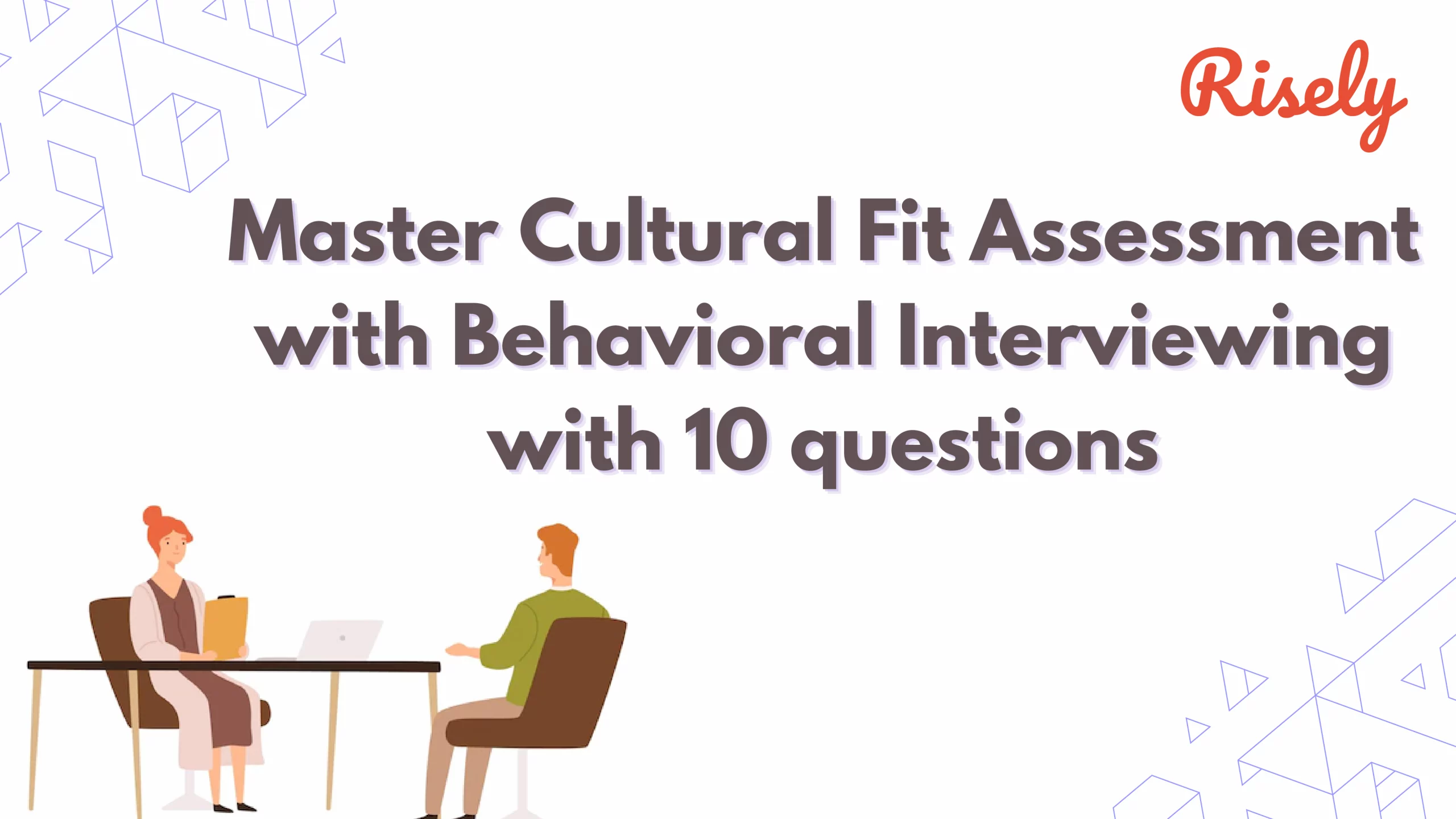 Master Cultural Fit Assessment with Behavioral Interviewing with 10 questions Finding the perfect candidate for a job goes beyond just looking at their qualifications and experience. It's also about finding…
Top 10 Behavioral Competency Based Interview Questions for Managers Success in the workplace is about more than just technical skills and expertise. It also requires mastering behavioral competencies that contribute…