Resilience in leadership: Navigating challenges and inspiring success
Picture a leader who navigates through storms of uncertainty, adapts to unforeseen challenges, and inspires their team to rise above adversity. They possess an unwavering determination that fuels their ability to bounce back from setbacks and emerge stronger than ever before. This trait is not simply a personality characteristic but a skill that can be cultivated and honed. In this blog, we talk about the realm of resilience in leadership and uncover the secrets behind its importance and impact. But why is resilience in leadership so important? We'll uncover the tangible benefits of resilient leadership. We'll also explore the blockages that can impede the development of resilience in leadership.
What is resilience?
Resilience refers to the ability to adapt, bounce back, and recover from adversity, challenges, or setbacks. It involves maintaining a positive mindset, managing stress, and effectively coping with
difficult people
and situations. Resilience enables individuals to navigate through hardships, learn from experiences, and emerge stronger and more capable of handling future challenges.
What is resilience in leadership?
Resilience in leadership refers to a style of leadership that emphasizes the development and application of resilience within individuals and teams. It involves leading and guiding others in a way that promotes their ability to adapt, navigate change, and thrive in the face of adversity and challenges. Resilience in leadership recognizes that uncertainties, disruptions, and setbacks are inevitable in today's complex and rapidly changing world. A resilient leader can effectively respond to these challenges, foster a culture of resilience, and inspire and support others to do the same.
Characteristics and traits associated with resilience in leadership
Why is resilience in leadership important?
Resilience in leadership is crucial for several reasons:
Blockages to resilience in leadership
Various blockages or challenges can hinder the development and practice of resilience in leadership:
Ways to become a more resilient leader
Becoming more resilient in leadership requires intentional effort and continuous development:
Conclusion
Resilience in leadership is not merely a desirable trait but an essential quality that sets exceptional leaders apart. Throughout this exploration of resilience in leadership, we have uncovered its immense importance and impact. We have witnessed resilient leaders rise above adversity, inspire their teams, and navigate challenging times with grace and determination. We have seen that developing resilience in leadership is a journey that requires intentional effort and continuous growth. It starts with self-awareness, understanding our strengths, weaknesses, and triggers, and aligning our values with our leadership approach. As we conclude resilience in leadership blog, let us remember that resilience is not about being invincible or never facing challenges. Instead, it is about how we respond to those challenges and the lessons we learn. Resilient leaders embrace change, view setbacks as opportunities for growth, and inspire others to persevere through difficult times.
Are your critical thinking skills sharp enough to help you grow through challenges?
Discover the hurdles that disrupt critical thinking with a free assessment now.
---
Frequently asked questions
How do you build resilience as a leader? 
Building resilience as a leader:
– Cultivate a growth mindset and embrace challenges as learning opportunities.
– Develop self-awareness to understand your strengths, weaknesses, and triggers.
What is an example of resilience in leadership? 
Example: A CEO leading a company through a major financial crisis remains composed, communicates transparently with stakeholders, and takes decisive actions to stabilize the situation. They inspire the team to stay focused, make difficult decisions, and find innovative solutions to overcome the crisis.
What are the 5 skills of resilience? 
– Self-awareness
– Optimism
– Adaptability
– Emotional regulation
– Problem-solving
---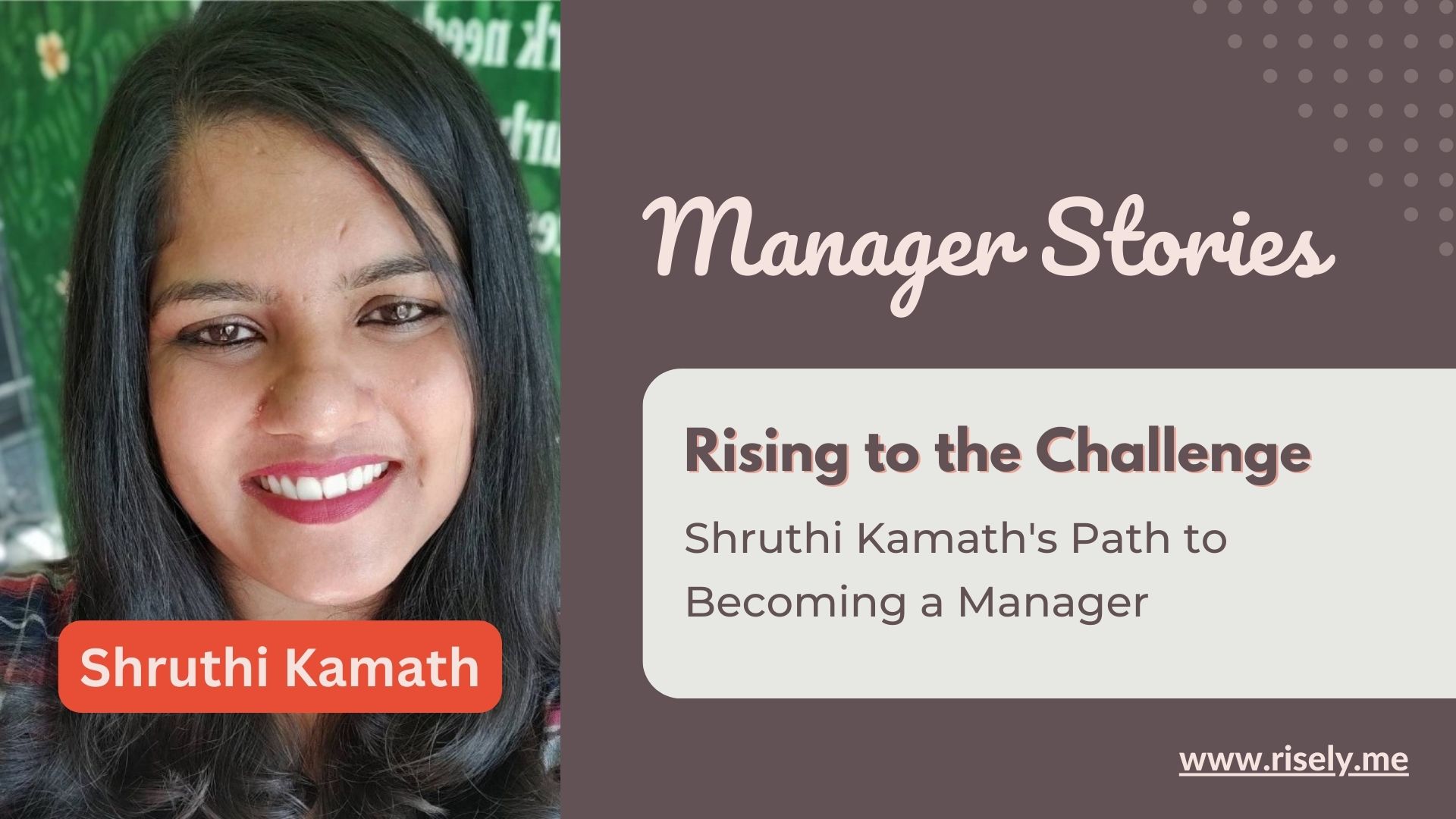 Rising to the Challenge: Shruthi Kamath's Path to Becoming a Manager "Can I really do this?" It's a question that echoes in the minds of countless professionals contemplating a leap…
Understanding Modern Leadership: Ananya Narang's Perspective on Team Management Founders and managers, the unsung heroes of the business world, often find themselves juggling various challenges. From instilling accountability to motivating…