Why is Teamwork Important in the Workplace? 6 Reasons for Managers
As a manager, you need to be able to rely on your team to hit deadlines, complete tasks, and meet goals. But building teamwork isn't always easy – there's a lot of competition for team members' attention. That's where the benefits of teamwork come in. By highlighting the top benefits of teamwork in the workplace for managers, this blog is designed to help you see the importance of teamwork and make it a habit. With the right mindset and strategies, teamwork can help you succeed professionally and personally. So read on to learn more!
What does teamwork mean for managers?
Teamwork can be defined as a group of people working together for a single common goal. It is an essential component of any productive workplace. It allows individuals to work together as a team to achieve common goals, leading to improved productivity and increased satisfaction on the part of all involved. 
Research
has shown teamwork to be a critical element in team success. There are many different types of teamwork, but some of the most common teamwork types include:
Collaboration is when people work together towards a common goal or objective.
Conflict resolution helps parties resolve disputes by finding compromise solutions that are acceptable to both sides.
Problem-solving involves looking at complex situations and coming up with a solution that meets multiple criteria, such as meeting deadlines as well as a client's requirements.
Task sharing allows members of the team to share responsibility for specific tasks so that everyone has an understanding of what their role is and feels ownership over their contribution.
Overall, teamwork leads to greater efficiency in the workplace because it reduces duplication of efforts and enables teams to address more complex problems quickly than would be possible if each individual worked alone.
Why is team building important in leadership?
Teamwork in the workplace is essential for effective management. It allows for collaboration and communication between different stakeholders, which in turn leads to success. A team is composed of people who work together towards a common goal, and successful managers know how to create and manage a team that is efficient, effective, and morale-high. Of course, conflict can be a part of teamwork, but effective managers know how to handle it effectively. They also focus on creating opportunities instead of working to avoid them. The process of team building is of critical importance in leadership as it helps managers establish their brand and create loyal teams. Successful team-building efforts testify to a manager's ability to shape and lead teams from scratch. Moreover, emphasizing teamwork helps managers connect with their team members. It enables them to deeply understand the strengths and weaknesses of their team and the individuals building it. By sustaining teamwork as a key tenet, a manager can motivate and inspire their team to keep going despite challenges, as they can always rely on one another. Thus, teamwork is important to ensure the effectiveness of leadership. Read more:
10 Ways to be a Better Leader: Tips on Effective Leadership Skills for Managers and Supervisors
Why is Teamwork Important in the Workplace?
There's no denying the importance of teamwork for managers. It helps them to achieve their goals faster and more effectively, and communication is simplified. Additionally, effective teamwork relies on a strong sense of collaboration and trust. This is why team members often benefit from working together.
Collaborative efforts in one direction
First, teamwork in the workplace helps ensure everyone is working towards a common goal. It ultimately leads to faster and more efficient workflows, which improve productivity. When teamwork revolves around cooperation instead of competition, productivity goes up as well. In fact,
research
has shown time and again that teams which compete against each other are less effective than those which cooperate. The benefits of teamwork go beyond the confines of the workplace, too. For example, team members who work together to build a bridge can come up with ideas and solutions that would not be possible if each member worked independently. In totality, collaborative measures help teams reach a shared understanding of the team's vision and the roadmap to achieve it.
Combine different skillsets of your team members
Additionally, teamwork in the workplace allows individuals with different skills and backgrounds to come together and share their knowledge or expertise. Team members can share their skills in a variety of ways. It is incredibly beneficial, as it helps to combine different expertise and enables the team to tackle more complex tasks. When this happens, everyone benefits because they learn new things and get better at what they do. Additionally, team members who are good at solving problems usually excel when working in teams, as challenges provide an opportunity for them to showcase their abilities. The
environment of knowledge sharing
helps every team member individually too.
Build resilient teams
In the face of adversity, teams that can
build a sense of resilience
tend to be more effective than those that don't. Resilience can take many forms, but it essentially refers to the team's ability to bounce back after experiencing adversity. It happens when team members develop a strong collective culture and prepare themselves for difficult situations. They also maintain open communication channels so they can effectively share ideas and feedback. When all team members work together towards one common goal, their efforts lead to greater teamwork skills and improved performance. This type of collaboration also
strengthens relationships within the organization
and promotes
positive communication between team members
.
Lead productive cohorts
There is a lot of excellent knowledge that you can gain by working together with others. However, it's not always easy to develop ideas or solutions on your own. To get the most out of your team, working in sync is essential. By
brainstorming
with your team on solutions, you will increase your skills quickly and develop new ideas more easily. Additionally, working together allows team members to
give and take feedback effectively
, which helps them grow as individuals and professionals. Building and maintaining a team that believes in "teamwork is dreamwork" enables you to overcome hurdles that hamper any manager's productivity. For instance, their team may refrain from participating in their upskilling efforts. On the other hand, teamwork in the workplace lays down the foundation which allows you to start working quickly.
Reduce Absenteeism and Attrition
Teams that work together stay together. A collaborative air in the workplace that allows team members to feel comfortable and work alongside other team members helps
managers fight absenteeism
and attrition from the workplace. These two symptoms often show up when the hostile work environment further adds to a manager's basket of stressors. Ensuring that healthy teamwork prevails among the team members is also the key to avoiding this fate. A healthy environment helps individuals focus on their and the team's collaborative growth.
Reduce your workplace stress
When
managers are stressed
, it can negatively affect their productivity. Not only this, their team might suffer too. In fact, research has shown that stress can lead to errors in judgment and reduced accuracy when making. In addition, when the team is under pressure, they may not be as effective at problem-solving or communication because they're too focused on the task at hand. It can lead to conflicts and a lack of teamwork skills, ultimately impeding your goals. By reducing workplace stress levels, you'll improve communication within the team and promote cohesive work practices, which will help you achieve success faster than ever before!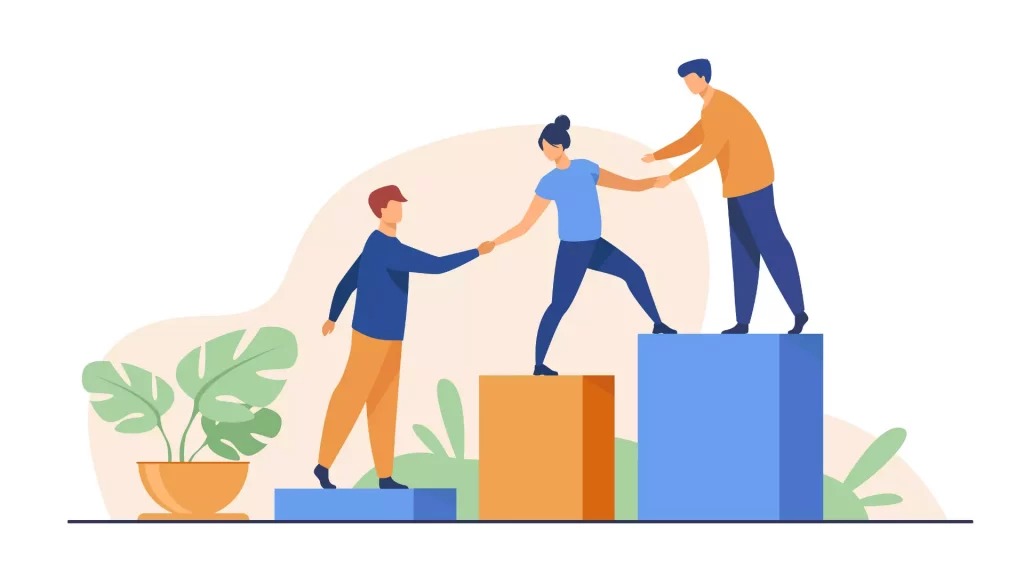 How to build teamwork in the workplace?
Teamwork is important for success in any field, but it's especially essential for managers. The good news is that managers can build teamwork habits gradually. First, set clear goals and expectations for team members, and create a positive and supportive work environment. Communication is also critical for fostering a sense of trust and camaraderie. As a manager, it's important to be hands-on with your team – giving them feedback in a constructive way is the key to success. A few more detailed tips for managers to build teamwork are:
Create a team-oriented culture
By fostering a
team-oriented culture
in your workplace, you can build teamwork. A team-oriented culture is one that promotes collaboration and communication among co-workers. It provides an environment for employees to feel supported and empowered to do their best work. Managers can encourage this culture by creating an atmosphere conducive to productivity and creativity. It includes
setting clear expectations
, providing feedback positively and openly, promoting employee satisfaction surveys, giving praise frequently, granting flexible working hours, and setting up regular meetings or lunches as opportunities for co-workers to network with each other.
Become a facilitator of collaboration
One of the best ways to promote teamwork is by being a facilitator of collaboration. You take on the role of helping team members work together harmoniously. As a manager, you are responsible for facilitating communication and building trust among team members. You can do this by regularly attending team meetings, providing feedback in a constructive way, setting clear expectations and
boundaries for team members
, and establishing ground rules for working together. By establishing these positive norms yourself, you can help create a cooperative environment where everyone feels like they are part of something larger than themselves. Read more about
top ways managers can build collaboration in a team.
Utilize different skillsets of employees
When building teamwork, it is important to utilize the different skill sets of team members. For example, some team members may be good at communicating and forming consensus, while others are better at problem-solving and coming up with ideas. By incorporating these different skills into teamwork, everyone can contribute in a way that benefits the entire unit. Additionally, assigning tasks based on individual strengths and weaknesses will help employees feel engaged. It also helps keep employees engaged as they handle matters they are passionate about. Finally, as a manager, it is critical to show your team how each of their efforts adds value to the goals sought by the team.
How can teamwork fail?
Teamwork adds immense value to a manager's efforts. But, poorly done, it can create more trouble too. Here, we have noted a few pitfalls of teamwork that every manager needs to avoid. Look at the following bad examples to check if your team is on the right track.
My team members do not take accountability for tasks. Instead, they pass on the responsibility and blame from one to another.
The team cannot arrive at a common solution. Diverging views remain persistent and create a roadblock.
Team members do not communicate with each other. As a result, conflicts continue to play out slowly and impede collaboration.
My team does not listen to me. They are often defensive to feedback.
Your team's health needs urgent care if you resonate with these typical challenges of team managers. Coaching can help you overcome these and many more challenges that you face together with your team. Check out
Risely
now to sign up for your customized learning journey in a few simple steps. Not only that, bring your team with you too! With
Risely
, managers grow with their teams to solve challenges that hamper the performance of high-potential teams. So grab a seat on the train to success today!
Conclusion
Successful managers rely heavily on teamwork. Not only is teamwork essential for the smooth running of a business, but it also has many benefits beyond the workplace. Managers can achieve success in their careers and relationships by understanding and implementing these top benefits of teamwork. So what are you waiting for? Start building teamwork skills today!
Learn how to build a successful team and maximize its potential in the competitive arena.
Download now to discover strategies for developing teamwork and ensuring success!
---
Importance of Teamwork FAQs
What are the qualities of good teamwork?
Effective communication, mutual respect, collaboration, shared goals, diverse skills, trust, adaptability, accountability, support, and a positive attitude are key qualities that contribute to successful teamwork.
What is the core of teamwork?
The core of teamwork lies in synergistic cooperation, where individuals combine their strengths, communicate openly, and contribute collaboratively toward a common objective. It involves respecting diverse perspectives, actively participating, and fostering a cohesive and productive working environment.
What are the 4 Cs of teamwork?
The 4 Cs of teamwork which every manager should take care of include
– clarity
– commitment
– contribution
– concerns
---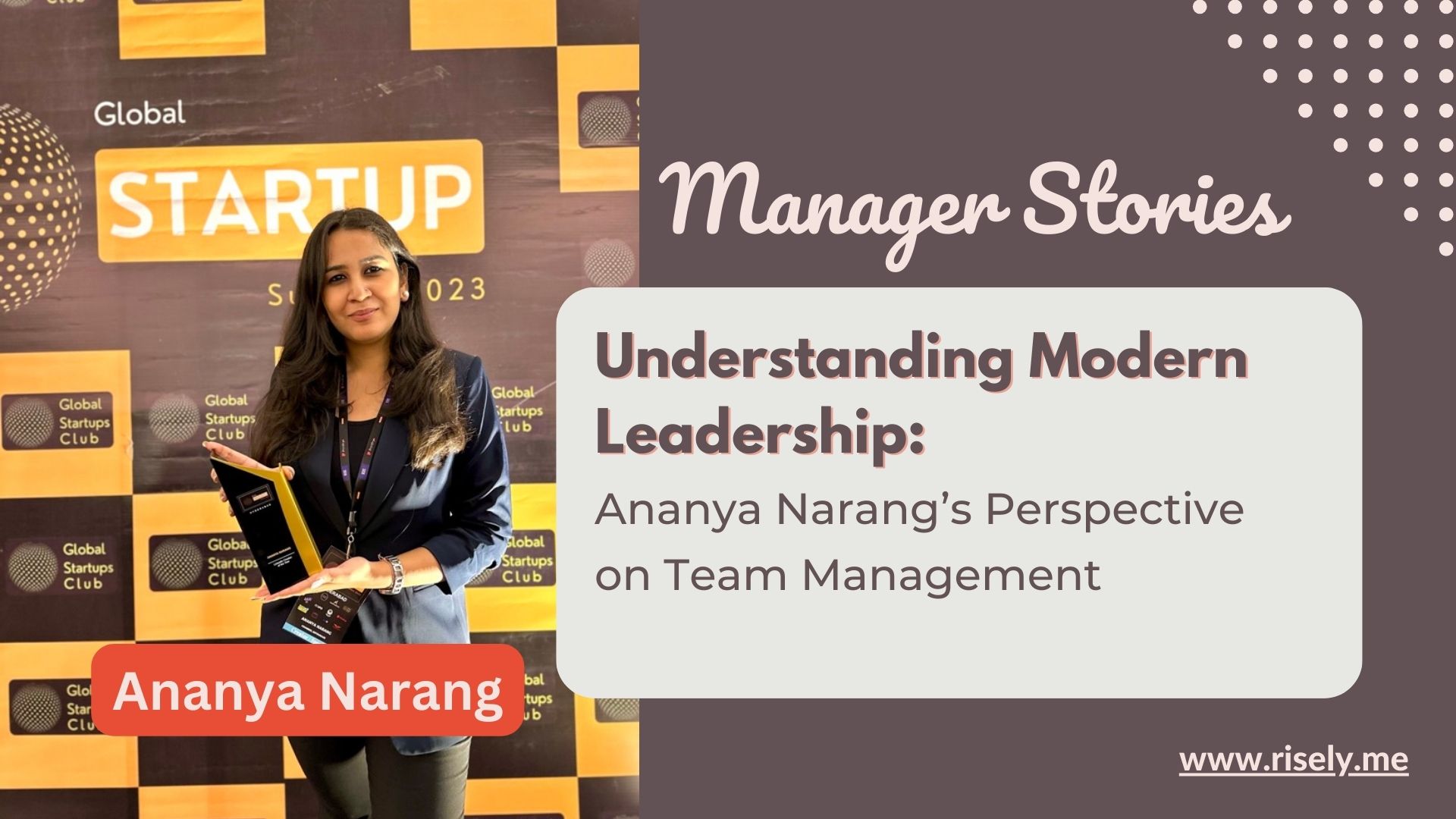 Understanding Modern Leadership: Ananya Narang's Perspective on Team Management Founders and managers, the unsung heroes of the business world, often find themselves juggling various challenges. From instilling accountability to motivating…
Manager Effectiveness: A Complete Guide for Managers in 2023 Manager effectiveness is everyone's favorite buzzword. But the road to achieving it is trickier than it looks like! While manager effectiveness…