10 Ways Managers Create Psychological Safety For Their Teams
Psychology safety is one of the most essential aspects of effective team management. Managers need to create a safe and psychologically supportive environment for their team if they want them to be productive and effective. In this blog, we will discuss psychological safety and how managers can facilitate it for teams. First, we will define psychological safety and explore why it is essential for teams. We will also provide tips on how managers can facilitate psychological safety in their team environment. So without any further delay, Let's start!
What is Psychological Safety?
Psychological safety is a term used in organizational psychology, coined by a Harvard business school professor Amy Edmondson. Its definition is "a shared belief that one will not be punished or humiliated for speaking up honestly about mistakes and vulnerabilities"
(Edmondson, 1999)
. The concept of psychological safety was first developed in the early 1990s when researchers studied how teams worked together. They found that one of the critical factors of successful team performance was psychological safety. It is the feeling among team members that they can take risks without fear of retribution. Psychological safety is the belief that you are safe to be yourself around other people. The term given to the secure environment allows team members to openly share their thoughts and ideas without fear of psychological harm. It breeds in an environment that is free of psychological threats. In such an environment, team members feel confident that their co-workers will not embarrass, humiliate, or punish them for speaking up or making mistakes. This kind of environment fosters creativity, risk-taking, emotional intelligence, empathy, growth mindset, and sound mental health of employees.
The Importance of Psychological Safety for teams?
Psychological safety is essential for teams for the following reasons:
Facilitates creativity – When team members feel safe sharing their ideas and opinions, they are more likely to develop new solutions and brainstorm new ideas.
Leads to better problem-solving – When teams are free from fear of psychological harm, they are more likely to confront issues head-on. They may then find solutions that work best for everyone involved.
Enhances communication and collaboration – When team members feel comfortable talking about everything – even the thorny topics – they are more likely to build trust and work well together.
Promotes team solidarity –  When everyone is comfortable talking about their problems, teammates feel more connected and supportive of one another.
Conversations become constructive – By everyone being confident to give their inputs and ideas without the fear of them being wrong, team conversations become more productive and fruitful. It even facilitates better teamwork.
Facilitates decision-making – Teams with high psychological safety levels tend to conduct team meetings where everyone is free from the fear of being devalued or undermined by one another. These meetings provide an essential forum for brainstorming. It helps teams make faster decisions because it allows them (the members) to air out and discuss their thoughts before taking a big plunge.
In short: When everyone feels comfortable making mistakes, participates in meetings as equals, and candidly expresses opinions to one another, it enhances the overall team effectiveness. Teams with high psychological safety levels are more likely to achieve high-performing goals than teams that do not have such safe environments.
How can managers facilitate the Psychological Safety of their team?
1. Create a positive team culture by fostering a safe and inclusive environment
Employees would likely leave their current job if they felt that their psychological safety was jeopardized. To create a positive team culture and protect your employees from psychological safety risks, it is essential to foster a safe and inclusive environment of psychological safety. You can do it by taking these steps:
Being friendly towards all your employees, regardless of gender or race
Encouraging open communication throughout the team
Make sure all team members feel included and heard
Creating a safe, comfortable, and respectful working space
Being sensitive to your employees' feelings
2. Ensure that your team knows that it is okay to commit mistakes
One of the biggest psychological threats is the fear of
committing mistakes
. Employees avoid taking risks or trying new things due to the fear of their fallibility. A healthy psychological safety allows team members to be creative and take risks without fear of repercussions. When a team feels psychologically safe, it is more likely to be productive and innovative. To ensure that your team feels safe to experiment and take risks, you must create an environment where everyone knows that making mistakes is okay. They can do it by reminding your team that mistakes are a part of the learning process.
3. Include and accept your team members as they are
A psychologically safe team allows for
effective communication
and cooperation. Managers of psychologically safe teams know how to effectively include and accept their team members for who they are. They understand that everyone has their strengths and weaknesses. They further work to incorporate these into the team's collective strengths. To build a psychologically safe team, instead of calling out or demeaning employees for their weaknesses, managers should work together to overcome those weaknesses. By doing this, the team can overcome any obstacles together and reach their goals quickly and efficiently.
4. Encourage honesty at all times
When it comes to Psychological Safety, managers need to encourage honesty at all times. It is essential to disclose information that they perceive as risky or embarrassing. Honesty is the cornerstone of trust. When this trust breaks, it can create a way for psychological threats to flow in. Therefore, encouraging honesty is essential for managers. Honesty within the team will also ensure no hidden or unspoken resentment or bad feelings between the team. They can do it by having direct, honest conversations with their team members to motivate them to do the same.
5. Make sure there are adequate resources available to support the team's work-life balance
There's no denying that juggling work and personal responsibilities can be challenging. But it's also vitally important that managers take steps to ensure that the team is psychologically safe. It means guaranteeing
adequate resources
are available to support the team's
work-life balance
, including breaks, overtime, and time off. Doing so ensures that the team can manage their workload effectively. That ultimately helps reduce any psychological risks related to work-life imbalance. And if you want to keep your team motivated and engaged, you know that providing all of these essential resources is a must!
6. Encourage team members to share ideas and concerns, or even challenge others' ideas openly and respectfully, without judgment
To foster a psychologically safe workplace for your team, it is essential to encourage team members to share ideas and concerns. They may even challenge others' ideas openly and respectfully. It helps build trust and camaraderie while ensuring that all opinions are heard and considered. Furthermore, it is essential to create a supportive environment. In this environment, team members feel comfortable reporting any problems or challenges they may encounter without the fear of being judged. By doing so, you can
eliminate disengagement
and help your team thrive and deliver the best possible performance. Managers can do it by being straightforward and open about the problems they may encounter while also showing that respect. Doing this will ultimately lead to a fearless organization.
7. Address any issues that arise quickly and effectively so that the psychological safety of the team remains intact
Managers have a crucial role in facilitating the psychological safety of their team. By addressing any issues that arise quickly and effectively, they can help reduce the potential for any interpersonal risk, conflict, or stress within the team (any of which can become a psychological threat). It will help to ensure that employees are productive and feel comfortable communicating with their team members. By taking these measures, a team leader can help to ensure that the team can work together harmoniously and achieve their goals.
8. Model positive behaviors and vulnerability
One of the best ways to facilitate psychological safety is to
model positive behaviors
and
vulnerability
. It means showing your team that you are comfortable being yourself and willing to be vulnerable with them. This will go a long way in creating an environment where people feel comfortable expressing their ideas and unloading their frustrations. It will also pave the way for them to open up about complex personal issues, leading to a more productive and safe work environment. Managers should also model curiosity so that even their team members get motivated to try and learn new things even though there is a risk attached to them.
9. Ensure safe and inclusive collaboration within the team
In the corporate world,
collaboration
is key to success. However, it can be a daunting and unsafe experience for some employees, particularly those who feel excluded or unsupported. When psychological safety is not safeguarded, it can lead to feelings of anxiety and stress, ultimately harming
employee productivity
and satisfaction. Therefore, managers should ensure safe and
inclusive collaboration
within the team to foster a psychologically safe environment. They can do it by creating opportunities for employees to collaborate spontaneously and giving the teams time and space. Managers should also provide a supportive environment free from harassment,
bullying
, and intimidation. It is necessary as these psychological threats can make it hard for employees to collaborate.
10. Make sure that everyone has a voice and that voice is heard
When it comes to creating a safe and productive team environment, it is essential that every individual has a voice and that voice is heard. It is because
not being listened
to or not having a say in the team's endeavors is one of the biggest psychological threats an employee can face. This will require managers to check that each team member is giving their share of input and is voicing any concerns, ideas, suggestions, feedback, or objections they may have. It means that managers must provide a space for employees to share their thoughts and feelings. They should also be prepared to listen to and validate the concerns of their team. They can do it by creating an environment conducive to open discussion and establishing clear communication channels.
Conclusion
Psychological safety is an essential element of a healthy work environment. It refers to the sense of trust and security employees feel at work. It allows them to be their best selves and pursue their goals. Unfortunately, many organizations struggle to achieve and maintain psychological safety due to a lack of understanding of how it works and how to achieve it. This blog has discussed the different benefits of psychological safety. We have also discussed how managers can ensure that their team is psychologically safe. You will ultimately achieve a psychological threat-free work environment by following these tips.
Use effective one-on-one meetings to create a safe collaborative space with your team members.
Download the free one-on-one meeting toolkit to access strategies that make one-on-one sessions productive.
---
FAQs
What are the 3 fundamentals of psychological safety?
The three fundamentals of psychological safety at work are:
– Taking challenges as learning experiences
– Acknowledging and learning from mistakes
– Being open to new ideas and conversations
What are the factors of psychological safety?
The essential factors of psychological safety:
– Organizational culture
– Management support
– Positive environment
– Mutual respect
How do you practice psychological safety?
A manager can practice psychological safety by ensuring that their workplace has a supportive atmosphere for the team. A few steps that managers can take include:
– Exchanging constructive feedback
– Providing guidance and support
– Building trust and relationship
---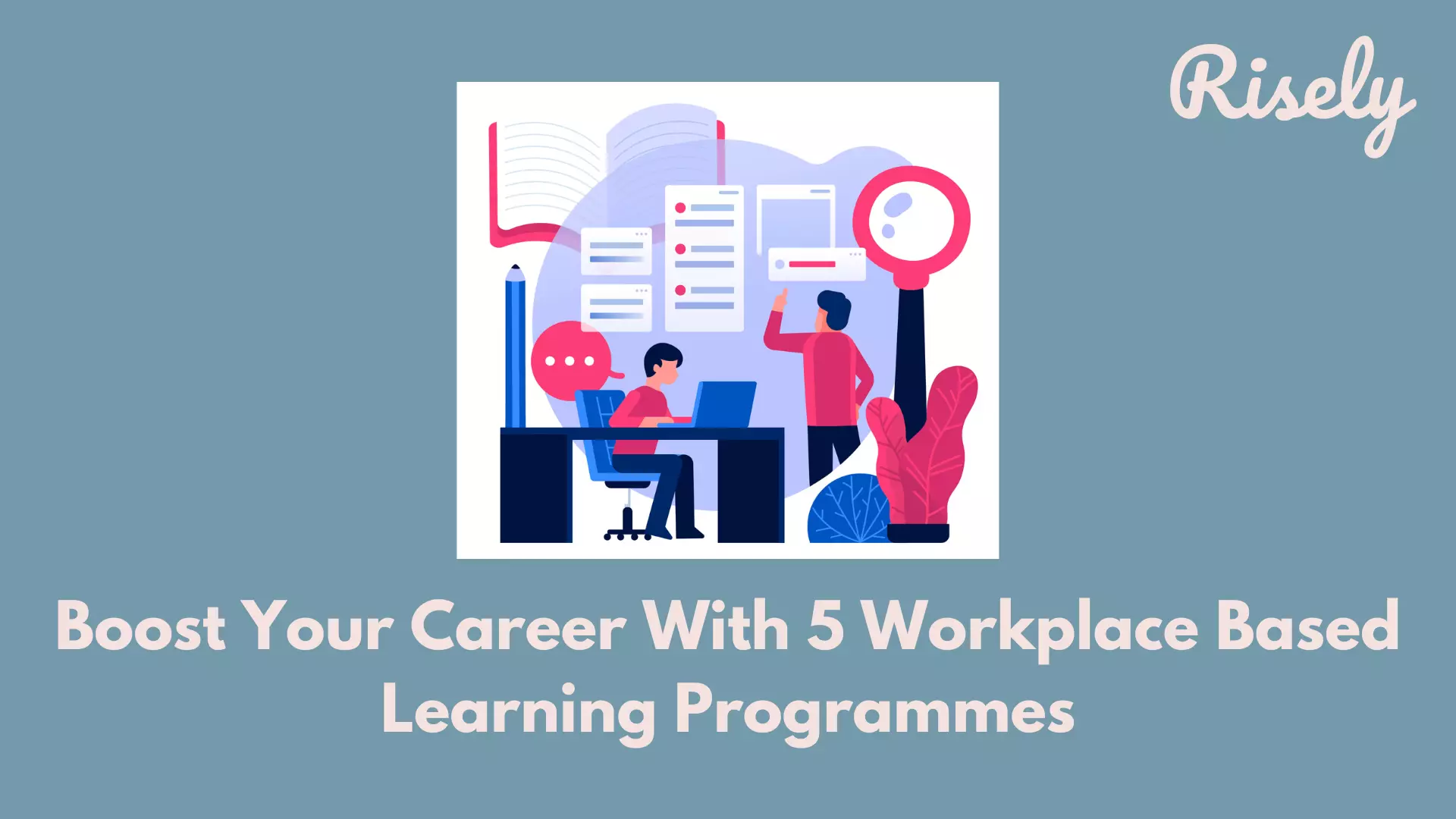 Boost Your Career With 5 Workplace Based Learning Programmes Are you looking to boost your career and take it to the next level? Are you tired of traditional classroom-based learning…
How To Overcome The 10 Most Common Manager Biases At Work? In our day-to-day interactions, unconscious intuitions play a significant role that goes unnoticed. Nobel laureate Daniel Kahneman has been…