9 Tips to Master the Art of Delegation for Managers
Delegation is a critical management skill that enables you to delegate tasks and responsibilities to employees to manage your business and your team efficiently. It refers to dividing the work into smaller parts and then giving it to different team members. It can diffuse the workload and keep your team members at an optimal level while also exercising their specific strengths and skillset. Delegation is not about giving your workload to someone else. It is about giving the right tasks to the right person who can handle them best. The main reason delegation as a manager is so important is that it helps prevent mistakes. It ensures the completion of tasks on time & above all, enables you to consider other factors such as the size of the team (i.e., more hands mean better output). You free up your time to focus on higher-priority tasks by delegating tasks. Having the right delegation skills helps you manage your tasks more effectively and boosts the morale of your employees. It ultimately leads you to the path of becoming an effective manager. Delegation of tasks is not a one-time event, but it should be an ongoing process tailored to your team's specific needs. So, if you want to become a good manager or an effective leader, learn how to become an effective delegator first.
What is effective delegation?
Effective Delegation is the process of assigning tasks, responsibilities, and authority to team members or subordinates in a way that maximizes productivity, empowers individuals, fosters teamwork, and contributes to achieving organizational goals. Effective delegation involves clear communication, trust in team members' capabilities, and ongoing support and monitoring. The
principles of delegation
outline these ideas.
Examples of Effective Delegation
Project Management: A manager assigns a complex project to a team member who has the necessary skills and experience. The manager clearly defines the project's goals, timeline, and expectations, and then provides support and resources as needed. Throughout the project, the manager periodically checks in, offers guidance, and ensures the project stays on track.
Task Allocation: In a sales team, a sales manager delegates lead generation tasks to different team members based on their strengths and expertise. Each team member is responsible for generating leads in their assigned territory. The manager provides training and resources and reviews progress regularly, allowing team members to take ownership of their areas.
Decision Making: A senior executive empowers a department head to make decisions related to budget allocation within a predefined budget range. The department head can allocate resources and approve expenditures without needing to seek approval for every decision, streamlining the decision-making process and improving efficiency.
Check out more examples here: 10 Successful Workplace Delegation Examples for Managers
The benefits of effective delegation
Effective delegation is one of the critical skills managers need to manage their teams effectively. Delegation allows team members to focus on the most important tasks and helps them accomplish more in less time.
Delegation is important
for the benefits that managers can unlock with effective delegation include:
Increased productivity
Delegation of tasks is a crucial
productivity booster,
and it's one of the most effective ways to manage your time and resources. It will help you achieve more significant results than if you were to handle everything yourself. When you are delegating tasks to others, you free up your time to focus on more critical tasks. As a result, you can improve your productivity significantly.
Improved ownership
Effective delegation can lead to improved
ownership
. When you are delegating responsibilities to your team members, you are not just giving them a job; you are also teaching them how to independently take care of the task. As they learn how to do the task well, they will eventually become in charge. This process of learning and growing is a powerful one, and it can have a profound effect on your team's productivity and overall success. It will ultimately lead your team to its desired outcome.
Improved team morale
When tasks are delegated effectively, employees feel empowered to take on more challenging projects. They also develop a sense of responsibility and are motivated to perform at their best. It leads to a sense of camaraderie and teamwork, improving
performance
. The team can deliver better results, and morale is high!
Increased creativity
Effective delegation is the key to unlocking increased creativity in your team. Effective delegation of tasks lets everyone focus on their duties and contribute their best ideas and solutions. It leads to better overall outcomes and a more streamlined workflow, increasing creativity. When you delegate effectively, you free up your time to focus on the bigger picture and innovative ideas.
Reduced stress
Managers who learn the art of delegation can enjoy a reduced sense of anxiety, as they can take on less work and entrust it to the right person or team. This not only boosts their productivity but also leaves them with more time to relax and recharge. It can help managers and leaders build stronger, healthier working relationships. Furthermore, when managers delegate effectively, they can see quick and tangible results, which leads to a sense of satisfaction and accomplishment.
Better decision-making
When work is delegated correctly, it can lead to better decision-making by the manager. Delegation allows managers to focus on the more strategic tasks that require their expertise and decision-making skills. In addition, delegating duties allows other individuals on the team to develop their skills and grow their knowledge. Managers who can delegate effectively typically have a more productive team and feel more ownership of their work. The manager can then trust the team members to make decisions within their areas of expertise, which leads to better overall choices for the organization.
Better use of time and resources
Delegation of tasks is one of the most effective
ways of resource allocation
and
time management.
When delegated tasks are correctly executed, managers can focus on more important tasks and reduce unnecessary tasks. It directly translates to improved efficiency and productivity and increased morale and motivation of each subordinate. Additionally, effective delegation results in cost savings due to reduced staff hours and less managerial oversight.  Read more here to get a detailed picture:
The Top 7 Advantages and Disadvantages of Delegation Leadership Style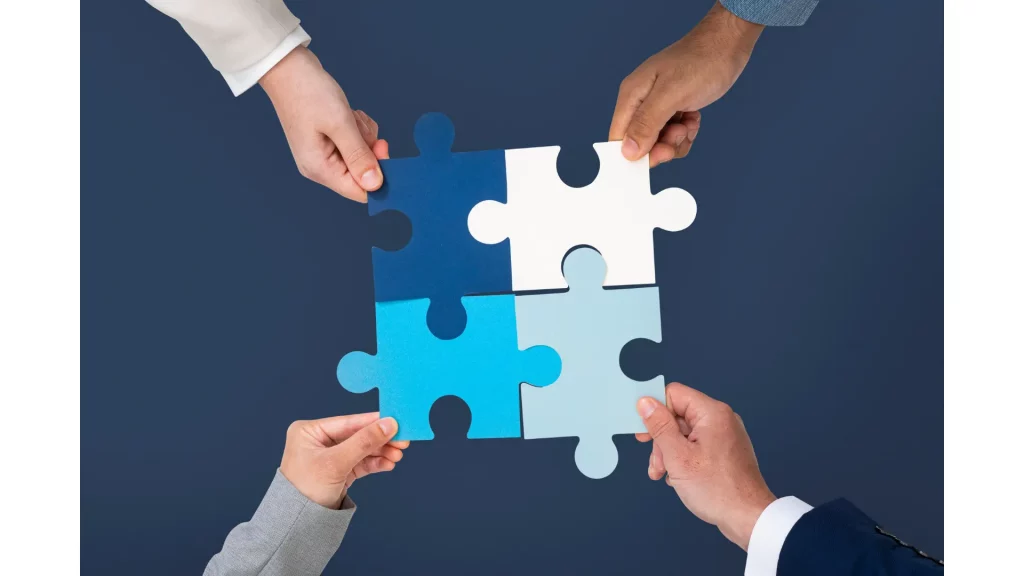 How to delegate effectively as a manager?
Here are some specific tips for delegating effectively as a manager
Break the task or the project into small chunks
Delegating work effectively is about breaking the task or project into small, manageable chunks. This way, your subordinate will be able to complete the task effectively and on time without feeling overwhelmed. By breaking the project or task into small manageable chunks, you can also make it easier for yourself to manage it. This will help you delegate the task effectively and efficiently and avoid potential mishaps. It will also be easier for you to track the progress of these small tasks.
Identify who can perform the sub-tasks depending on the skill set or development needs
By identifying who on your team can perform specific tasks based on their skill set or development needs, you can delegate them to the most appropriate person. This will help keep your team organized and efficient and enable them to work on tasks that are either more related to strength or can help them enhance it. It can make it easier for you as a manager to facilitate the growth and development of your employees. Depending on the situation, you can allocate sub-tasks to a team member adept at executing such tasks. You would typically do this for time-sensitive and quality-sensitive tasks. In other cases, you may assign sub-tasks to a team member who doesn't have the skill set but is willing to learn and develop that skill set. Typically, it would help if you did this when you have more time at hand. Doing this will help you develop skill sets in your team and focus on individual growth and development. Read more:
The 5 Levels Of Delegation Of Power Every Manager Needs To Know
Communicate the task, expectations, and timelines clearly and coherently
Clear and coherent communication is a key to effective delegation. When a manager delegates a task, they need to communicate the task, expectations, and timelines clearly and coherently to ensure that the delegate understands the task and meets the requirements set out. This will help the team member understand the task and their obligations and stay on track with their timeline. All that will ensure that the task is carried out well and on time, without confusion or chaos. Understand how different types of delegations work:
The Benefits And Characteristics Of Delegation Of Power For Managers
Be available for doubts or clarifications the team might have
Once you have delegated the tasks and set the expectations, you should make yourself available for doubts and clarifications that the team might have. It would help if you also answered any questions or provided additional support that your team members may require. It will ensure that any queries or concerns are addressed as soon as possible. This will also ensure that the tasks are correctly executed and that any doubts do not take away the effectiveness of the delegation. Also, these doubts can help managers build an understanding of how to be more transparent and understandable the next time they delegate to avoid these doubts altogether.
If the tasks are long in duration, have few status checks in between
When delegating longer-duration tasks, it's essential to create a system that allows for communication in status checks between the manager and the team member so that both sides are aware of the progress and any changes or updates in the task. This way, both parties can make informed decisions about how to best delegate and carry out the task. These status checks will also help managers to ensure that the team member does not go off track from the task and the task is carried out as planned. Moreover, it also helps to take the corrective measure in time and prevents any last-minute heartache.
Close the task and give feedback
As soon as the team member completes the delegated task, it should be closed, and the manager should give feedback immediately. This way, the team member knows exactly what was done, any issues encountered, and how to improve upon the process in the future. This feedback can also act as an appreciation if the delegate could complete the task exactly how the manager planned.
How to handle delegation issues at work?
Delegation may come with severe headaches, and it can be tough to overcome them. Here are a few tips that managers can use whenever faced with some:
If a team member does not follow your guidance, be patient and give them another chance
Delegation can be a pain in the neck when it comes to managing your work, but it's important to remember that it's not always easy for team members to fol­low your guidance perfectly. Sometimes, they're just not used to taking directions, and they might not be able to do things the way you want them done right away. However, you shouldn't get frustrated and give up on them right away – instead, be patient and give them a second chance. If they still don't comply, you might need to delegate the task to someone capable of following your instructions.
If the task is taking longer than expected, be sure to provide feedback and help guide the team member as needed
If the task takes longer than expected, provide feedback and help guide the team member as needed. By doing so, you can reduce the amount of time they require to complete the task and ensure that they do it as per your plan. Additionally, create a system that allows team members to easily submit plans and updates to keep track of the progress made.
Be aware of potential stressors that could come with delegating tasks
Delegating tasks can be a great way to free up your time and resources, but it's essential to be aware of potential stressors that could come with this decision. For example, if you're feeling under pressure to meet deadlines or feel unprepared for the task at hand, this could lead to severe delegation woes and may even lead to burnout. Rather than succumbing to these stressors, try mentally and emotionally to prepare for the challenge ahead. This will help you approach the delegating process with a sense of calm and detachment, hopefully leading to more productive outcomes. These delegated tasks can also become a significant source of stress for the team members. They may get too burdened by the delegated tasks or may not be able to complete them due to skill gaps. To avoid that, managers should first check with employees about their workload to analyze if there is space for another task. If any skill gaps stop the team members from fulfilling the tasks, managers should first assign those tasks to someone skilled in that area. They should then facilitate training programs for these delegates to develop the skills they lack. Read more here to understand the right process of delegation:
5 Steps of Delegation: A simple guide for managers
Pitfalls to avoid when delegating work
Not setting clear expectations for the team member
For delegation to be effective, it's essential to
set clear expectations for the team member
beforehand. If you don't specify precisely what you want the team member to do, they may not deliver the best possible results. By setting all of your requirements in advance, you can ensure that everyone on your team is on the same page and working towards a common goal. Additionally, setting clear expectations will help avoid any resentment or conflict down the line.
Failing to provide enough guidance or support
If you are looking to delegate work or duties within your team, it is vital to provide your team with the necessary guidance and support. If you do not provide your team with the necessary guidance and support, they may find it challenging to complete the delegated task correctly. This can lead to frustration and conflict, which defeats the purpose of delegating in the first place. By providing your team with clear instructions, you can help them fully understand the task at hand and avoid any potential pitfalls.
Not being patient with team members who do not follow your guidance
It is vital to be patient with team members who do not follow your guidance when delegating. If you are not patient, you may argue with the team member. You may even resort to firing the team member, which may not be the best solution in the long run. Instead, try to offer them feedback and help them improve and build new skills to carry out your instructions in the future effectively.
Not delegating as per the skill set of the team member
When delegating work, you must designate the right person to carry out that particular task. However, if you do not designate the right person for the job, the chances are that the team member assigned to it will not be able to do it to the best of their abilities. For example, if you assign a team member to create a social media post, ensure that they have the skillset and knowledge required to develop effective and engaging social media posts. Avoid assigning tasks that the team member is not qualified to do. Doing that will only result in frustration on your part and their part. Read more here to catch effective tips on resolving these challenges:
8 Problems of Delegation that Hold You Back: How to Overcome Them?
Conclusion
Delegation is one of the essential management skills a manager can possess. It helps reduce the workload and facilitates creativity and innovation as it allows team members to take ownership of their tasks and contribute their best ideas. However, delegation isn't always easy. Therefore, in this blog post, we have provided tips to practice effective delegation, overcome delegation headaches, and avoid pitfalls you may encounter when delegating. You'll delegate effectively and get the most out of your team by following these tips.
Download the effective delegation to dive deeper into the art of delegation
Understand the ins and outs of effective delegation – all at one place
---
FAQs
What is the importance of delegation in management?
Delegation is important in management because it allows managers to empowering their employees by assigning them tasks and responsibilities, which helps to develop their skills and boost their morale. It also frees managers' time to focus on higher-level tasks and improves overall efficiency and productivity.
How delegation can empower employees?
Delegation can empower employees by giving them greater autonomy and responsibility over their work. It allows them to develop new skills and expertise, build confidence and a sense of ownership over their work, and ultimately contribute more effectively to the organization's success.
As a manager How can I improve my delegating skills?
To improve delegating skills, managers should: Identify tasks that can be delegated Choose the right employee for the task Communicate the task clearly Set expectations and deadlines Provide support and resources Trust employees to complete the task Provide feedback and recognition. Additionally, managers should continuously evaluate and adjust their delegation strategy based on their team's performance and individual strengths and weaknesses.
What makes delegation challenge to with employees?
Delegation can be challenging for managers and employees for several reasons, including: Lack of trust in employee's abilities Fear of losing control over the task or project Unclear communication or expectations Insufficient resources or support Micromanagement or lack of feedback and recognition Differences in work style or approach Personal biases or assumptions about employee capabilities.
---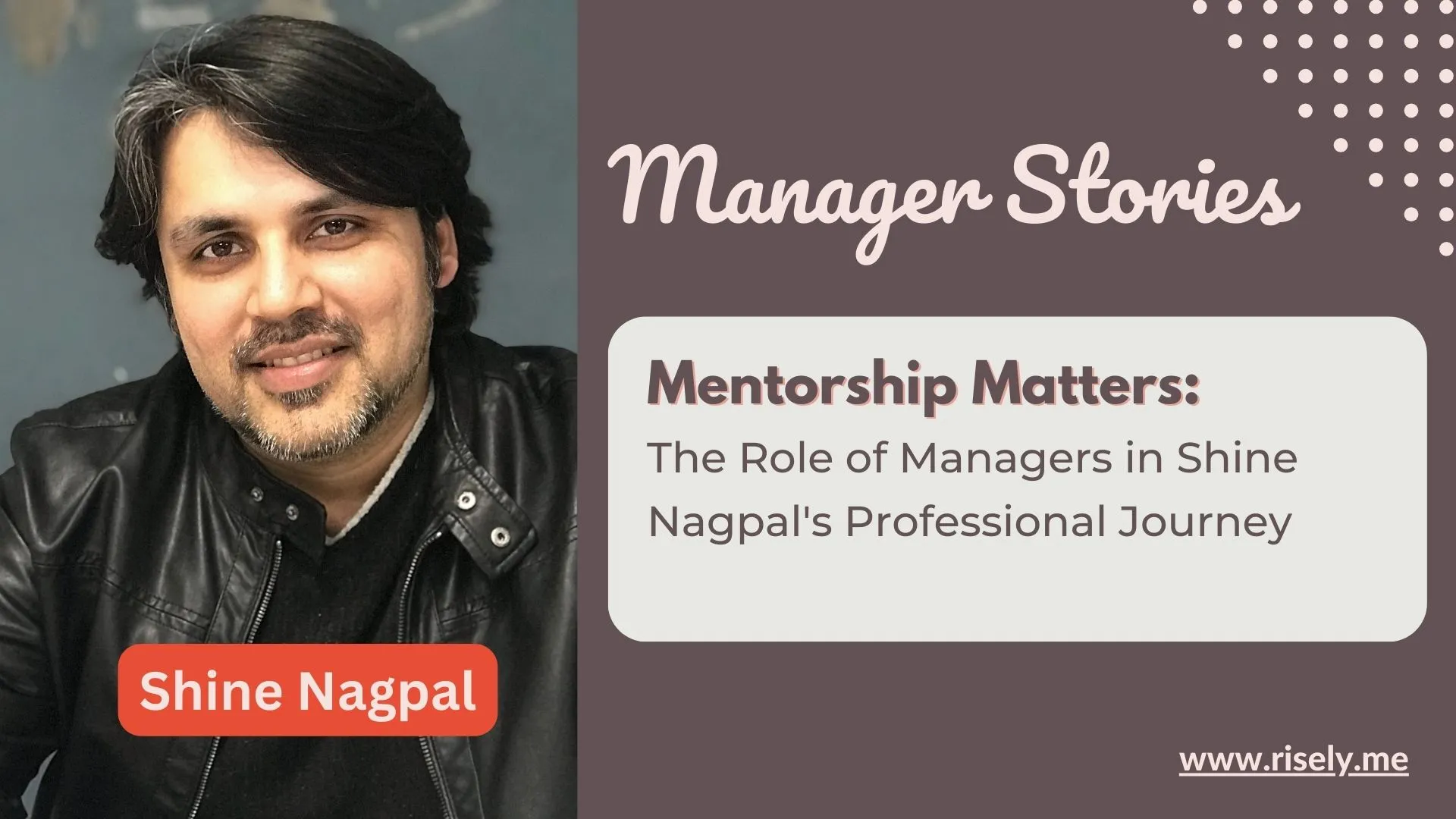 Mentorship Matters: The Role of Managers in Shine Nagpal's Professional Journey Shine Nagpal is a competent professional with a remarkable career spanning around 15 years, during which he has spent…
Effective Leadership: An Essential Guide with 10 Tips In the ever-evolving tapestry of the corporate world, effective leadership is the linchpin that transforms teams into forces of innovation and achievement.…