10 Successful Workplace Delegation Examples for Managers
Managers often find themselves stuck amidst huge workloads – delegation shows the way out! It can be effective when it involves a team member, and all are happy with the outcomes of their work. Effective delegation helps improve productivity, organizational performance, and customer satisfaction while enabling employees to develop specific skills and expand their career opportunities. However, delegation presents significant challenges too! Effortless delegation is essential to a manager's success in the workplace. As a manager grows more experienced, delegating tasks becomes easier; however, delegating tasks requires careful planning and execution. In this blog post, we will discuss effective delegation as well as successful examples of delegation that managers can apply in their organizations to help achieve optimal results from team members.
What is Effective Delegation?
Effective delegation
is the process of sharing tasks or responsibilities with someone else within a workplace. It can help free up time for other tasks and improve productivity overall. You can also use delegation as a morale-boosting intervention by ensuring the employees that their ideas and concerns are heard. The most effective delegation strategy is one that allows managers to delegate tasks without compromising overall goals or performance standards. This results in an optimal level of authority for team members, team members' growth, and general management effectiveness. The
managers
who practice effective delegation gain the best benefits from it because they do not sacrifice business goals for the short-term satisfaction of employees. Delegation is not a one-time event; it is an ongoing process that you should revisit regularly. When done well, delegation can improve the productivity and effectiveness of the person delegating and the team member. It may result in better work results and increased satisfaction for the entire team.
Delegation is a skill
that you can improve with practice. So it's essential to have a system that tracks the progress of delegated tasks to ensure the timely completion of each assignment. As with any skill or responsibility, delegation should be given the time and consideration it deserves. Along with working on delegation skills and understanding the
fundamental principles lying under the idea of delegation
, managers can also take help from examples of delegation in the workplace to get things right.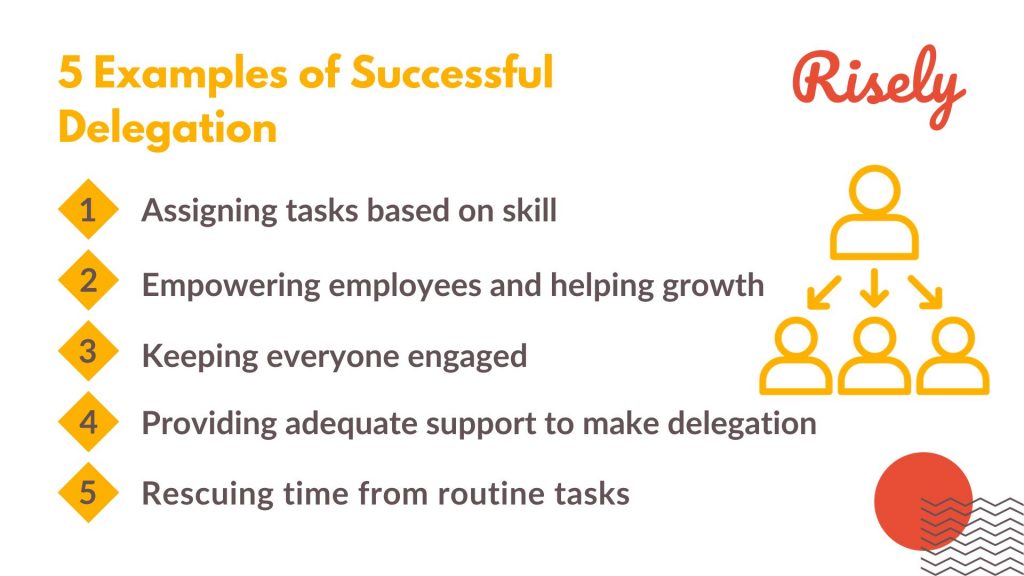 Successful Delegation Examples in the Workplace
Example of Delegation #1: Assigning tasks based on skill
A good manager assigns tasks to team members that align with their strengths and skill sets. For delegation example, suppose a manager has a team member who is exceptionally skilled in data analysis. In that case, they can delegate tasks related to data analysis to that team member while assigning tasks related to project management to another team member with experience in that area. By delegating tasks this way, the manager can make the most efficient use of their team's resources and ensure that the tasks are completed effectively. Moreover, the employee's interest in that area keeps them motivated, too, ensuring they do not feel forced or burdened with additional duties.
Example of Delegation #2: Empowering employees and helping growth
A business owner delegates marketing and advertising responsibilities to a specialist consultant to improve brand awareness and sales. They see that a few of their team members express a keen interest in marketing but have short experience. Still, those team members start by handling routine and smaller tasks in marketing and move towards decision-making as their expertise grows. Marketing and advertising help create and execute effective campaigns to reach the right audience and drive results. As a result, it can help increase revenue and profitability for the business. Meanwhile, the owner can focus on more strategic aspects of their business where they can contribute fully.
Example of Delegation #3: Keeping everyone engaged
A team leader delegating responsibilities to some members can create a more collaborative and
engaged workplace
. By involving team members in the decision-making process and giving them ownership over certain aspects of the work, the manager can foster a sense of responsibility and engagement among employees, leading to improved performance and learning outcomes. Moreover, delegating tasks in this manner opens learning opportunities for team members and helps managers plan succession.
Example of Delegation #4: Providing adequate support to make delegation successful
A team leader assigns a specific project to a team member with the required know-how and experience to lead the project and help them visualize the outcomes for the team. The team leader provides clear expectations, goals, and deadlines and provides the support and resources needed to achieve the project's objectives. The team member takes ownership of the project and manages the team's work, progress, and
communication with the stakeholders
. The team leader checks in regularly, provides feedback and guidance and makes adjustments. By delegating this project to a capable team member, the team leader can focus on other tasks and complete the project successfully.
Example of Delegation #5: Rescuing time from routine tasks
In another example of delegation, a manager delegating day-to-day management tasks to a team member can be a powerful way to ensure that a team is well-positioned for growth and success in the future. The manager is often responsible for the overall direction and strategy of the company, and delegating day-to-day management tasks to an employee can free up the manager's time to focus on more strategic responsibilities such as learning and development and appraisals. It can also bring a level of expertise and experience to these areas that can improve performance and efficiency among the team members. Read more:
What are the Responsibilities of a Manager? 7 Secrets to Success
Some more Examples of Delegation are…
A sales manager delegates the task of preparing sales reports to a junior team member who is highly skilled in data analysis. The manager provides clear guidelines and deadlines, but also gives the team member the freedom to use their creativity and initiative to present the data in an insightful way. The team member delivers a report that exceeds expectations, and the manager recognizes their contribution to the team's success.
A marketing manager delegates the task of planning an upcoming campaign to a team of specialists from different departments, such as graphic designers, copywriters, and social media experts. The manager clearly communicates the goals and target audience for the campaign, but allows each team member to use their expertise to come up with innovative ideas. The result is a highly successful campaign that engages customers and generates a significant increase in sales.
A project manager delegates the task of overseeing a complex project to a team of project coordinators. The manager provides a detailed project plan and clearly defines the roles and responsibilities of each team member. The project coordinators work collaboratively to execute the plan, keeping the project on track and within budget. The manager provides regular feedback and guidance, but ultimately trusts the team to deliver a successful outcome.
A restaurant manager delegates the task of training new employees to experienced staff members. The manager provides a comprehensive training manual and outlines the skills and knowledge required for each role. The experienced staff members use their own experiences to provide practical examples and tips, creating a positive learning environment that helps new employees quickly become productive members of the team.
A manufacturing manager delegates the task of quality control to a team of inspectors. The manager provides a detailed checklist and ensures that the inspectors are properly trained in the procedures and standards required for the job. The inspectors work diligently to identify any issues and take corrective action, resulting in a high-quality product that meets or exceeds customer expectations. The manager recognizes the importance of their team's contribution to the company's success and provides regular feedback and incentives to motivate them.
What does Bad Delegation look like?
Delegation is an integral part of any productive team. However, when it goes wrong, it can lead to chaos and frustration. Bad delegation examples often show some common signs. Here are a few signs that your delegation may be insufficient:
You constantly seek updates
The tasks leave the delegate confused
There is a lot of micromanagement involved in the process. You end up doing the crucial parts yourself
The people are unable to complete the task and feel burdened
The process is unclear or frustrating for the delegate
When you delegate work to someone else, it's essential that you are clear about what is expected and that the task is completed as scheduled. Any deviations from this will cause extra headaches for both parties involved. Additionally, set up a system so you can quickly address any questions or concerns. Delegation isn't always easy – but with a bit of planning and implementation, it can go much smoother than anticipated! Read more about the
common problems of delegation
impacting teams here.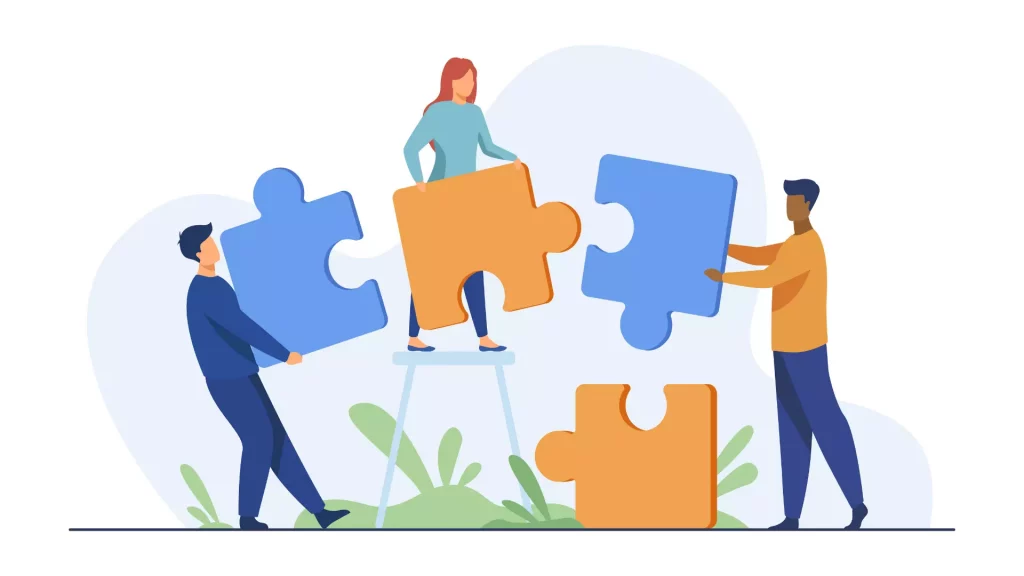 Is your Delegation Effective?
Delegation can be a powerful way to improve the effectiveness of your work life. However, it is essential to ensure that your delegation is effective. You should select the tasks most suited for those who will be carrying out the task and set realistic deadlines. Additionally, ensure that all team members are appropriately briefed on their specific responsibilities, so there are no misunderstandings or surprises. Finally, keep track of how well each task is being carried out and adapt as needed to maximize results. Despite all these measures, there are a few common problems regularly bug managers trying to delegate. For instance, a manager might not be aware of the abilities of their team members and hence allocate tasks without aligning competencies with skills required to accomplish objectives. To ensure you are going along the right path, test your effective delegation skills with a
free self-assessment from Risely
. Designed just for managers and leaders, it highlights the limitations holding you back in the journey toward professional success.
Conclusion
Effective delegation is about delegating tasks, responsibilities, and authority in the right way. The most important thing here is to build a team that can handle your work well and is trustworthy. Lacking in this area can put your team at risk and even affect its growth if left unchecked. The best part about delegating tasks is that it helps you remain more focused on what's important: getting things done. Learn from the examples of delegation to start today. If you are still confused about how to delegate effectively, take our self-assessment
here!
Get the free effective delegation toolkit to unlock more resources for managers
The free effective delegation toolkit carries templates and samples for easy use.
---
Frequently Asked Questions
How a manager can effectively delegate?
Managers can delegate effectively when they understand the skills and abilities of their team members and can match them properly with the skills required to complete the task properly.
How can a manager delegate without losing control?
Managers can delegate tasks at different levels to keep supervision. They can delegate low-risk parts of a task to ensure that they are overlooking team members constantly.
How can I improve my delegation skills?
Managers can improve delegation skills through practice and feedback from their teams. You can also test your skills with a
free assessment by Risely.
What is the secret to effective delegation?
The secret to effective delegation is a great understanding between the manager and their team. When managers can trust their teams to carry out their vision, delegation becomes easier and effective.
---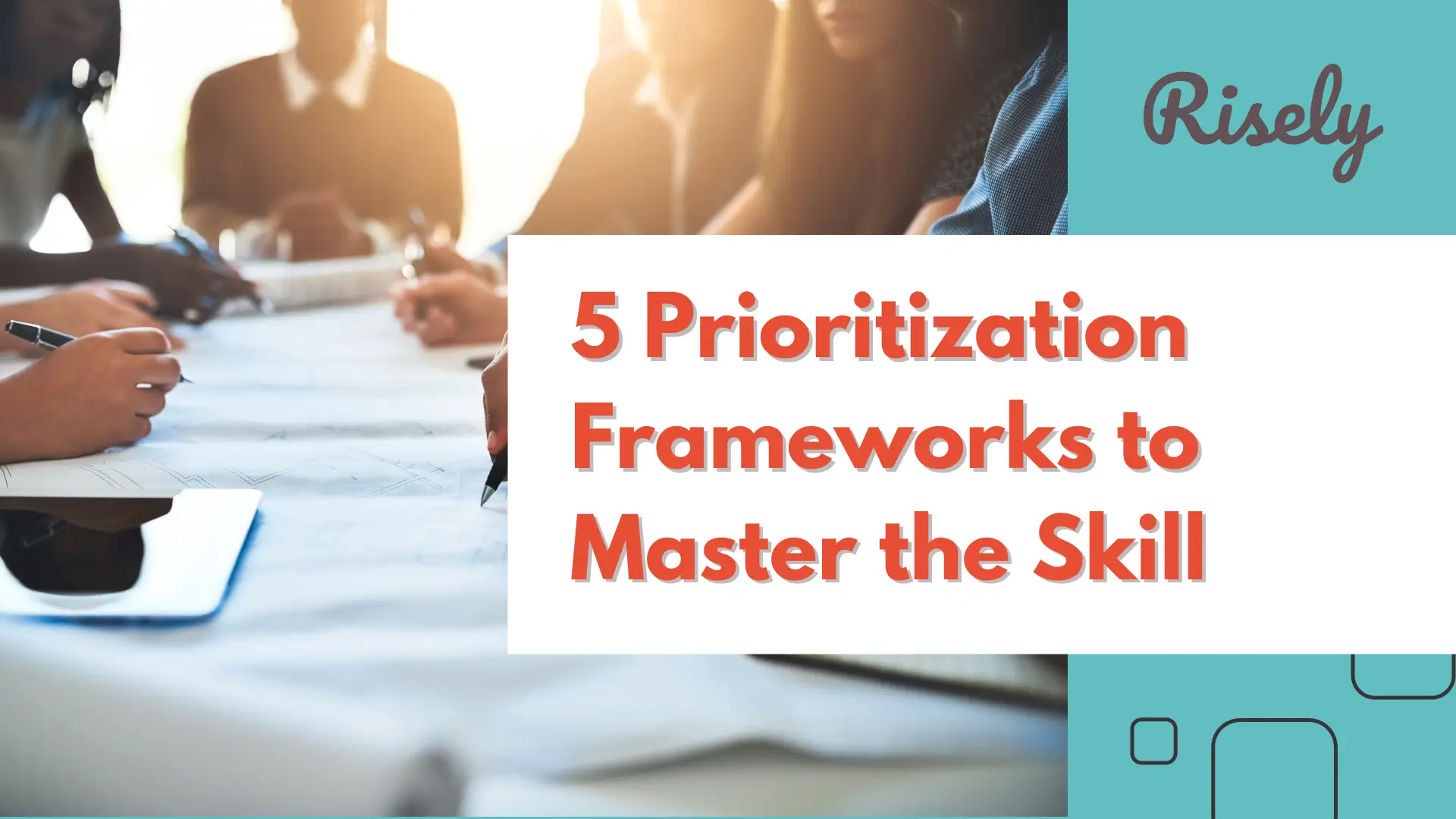 5 Frameworks to Master Prioritization Skills As a manager, the ability to prioritize tasks and projects is essential for success. Prioritization skills help you make smart decisions about where to…
8 Problems of Delegation that Hold You Back: How to Overcome Them? What is one of the most critical and challenging parts of the managerial role? I think every manager…