What Is A Personal Leadership Brand And How To Build Yours
What do we think of when someone talks about Walt Disney? Disney and Mickey Mouse, of course. But, not forget his leadership style. Disney brought a massive transformation to the company with his effective leadership that comprised building an excellent vision for his company and working relentlessly with his team to achieve it. Years later, his leadership is a subject of numerous case studies. The reason is that he created a unique leadership style that became his brand. As the world increasingly becomes complex and competitive, it is more important than ever for individuals to showcase their
leadership skills
. Whether in a leadership role at work or anywhere else in life, having a personal leadership brand can help you stand out from the crowd. Building your leadership brand is a must if you are a senior leader or aspiring to be one. This blog explains a personal leadership brand, why you should build one, and how you can do so. By following these steps, you'll be on your way to building the skills and reputation that will help you stand out. So read on and start demonstrating your leadership brand today!
What's a Personal Leadership Brand?
Your leadership brand is a snapshot of what your leadership stands for. It includes your values and priorities. Based on these, your promises about goals and your plans to achieve them can be derived. In short, your personal leadership brand sums up what you will do and how you will do it. It defines your vision for yourself and your team. A personal leadership brand is essential as it helps people understand and identify you. Based on your brand, people can anticipate your priorities and set expectations from you in the given circumstances. A personal leadership brand is the leadership image you want the world to know. It's the persona you portray to those around you – your employees, clients, and the public. Building and maintaining a personal leadership brand is a long-term process that takes time and effort, but it's well worth it. To get started, take some time to create a visual identity and tone of voice that reflects who you are as a leader. This includes thinking about what makes you unique and highlighting those qualities in your branding efforts. Work on your brand through various channels so everyone who sees or hears about it understands why you're the best choice for the job.
Personal leadership brand of managers – Examples
Visionary leadership: A manager who inspires their team by articulating a compelling vision for the organization and rallying team members around that vision. They are often known for their ability to think creatively and strategically, and they may be skilled at identifying new opportunities for growth and innovation.
Servant leadership: A manager who prioritizes the needs of their team members above their own needs, and who focuses on creating a supportive and empowering work environment. They may be known for their willingness to listen to feedback and ideas, and for their commitment to helping team members achieve their goals.
Authentic leadership: A manager who leads with transparency and honesty, and who is true to their values and beliefs. They are often known for their integrity and their ability to build trust with their team members, and they may be skilled at fostering open communication and collaboration within the team.
Why Build A Personal Leadership Brand?
Stand Out From The Crowd
One reason is that individuals need to stand out from the crowd in today's fast-paced and complex world. A personal leadership brand helps you do just that. It establishes your credibility and gives people something to expect from you. In addition, having a strong personal leadership brand can help boost your career trajectories. Your personal leadership brand is your opportunity to set yourself apart from the competition. It's your chance to convey who you are as a leader, what makes you unique, and your priorities. By doing this, you can attract and
retain top talent
and build strong relationships with key clients and partners. Above all else – distinguish yourself from the rest of the pack.
Present Your Authentic Self To The World
When people see or hear about you, they want to know who you are and what your priorities are. A personal leadership brand allows you to present yourself authentically – one that reflects your values and personality. This can be a tremendous asset in both business and personal relationships. People will respect you for being true to yourself, even if they don't always agree with everything you do! It does not just reflect the professional side of your life; it should also reflect your values and beliefs. This will help people see you as an authentic person who can be a source of information and advice, regardless of background or experience. Read:
9 Tips to Help You Become A More Authentic Leader
.
Build Trust And Credibility
Building and maintaining a personal leadership brand starts with establishing trust and credibility. People will rely on your brand to decide who to work with, support you in times of need, or turn to for advice. As such, your branding efforts must reflect the values and principles you stand for – coaching, philanthropy, customer service excellence, or integrity in business. People trust leaders to provide guidance and direction in times of uncertainty. This is especially true when making important decisions – whether those involve career moves or significant life changes. Because
people trust leaders
to act in their best interests, a strong personal leadership brand puts you in a powerful position.
Helps You Achieve Professional Goals
A strong personal leadership brand can help you reach your goals in several ways. Setting yourself apart from the competition makes attracting and keeping top talent easier. Furthermore, a well-developed brand allows you to build stronger relationships with clients and partners – a crucial step in attaining ambitious objectives. Additionally, you can encourage others to follow suit by clearly communicating your values and principles. A brand that defines your leadership skills as impeccable is conducive to bringing more opportunities to you. As a result, new opportunities come your way that can boost your career growth. Continue reading here about
How To Set Smart Goals As A Manager & Make Them A Reality
.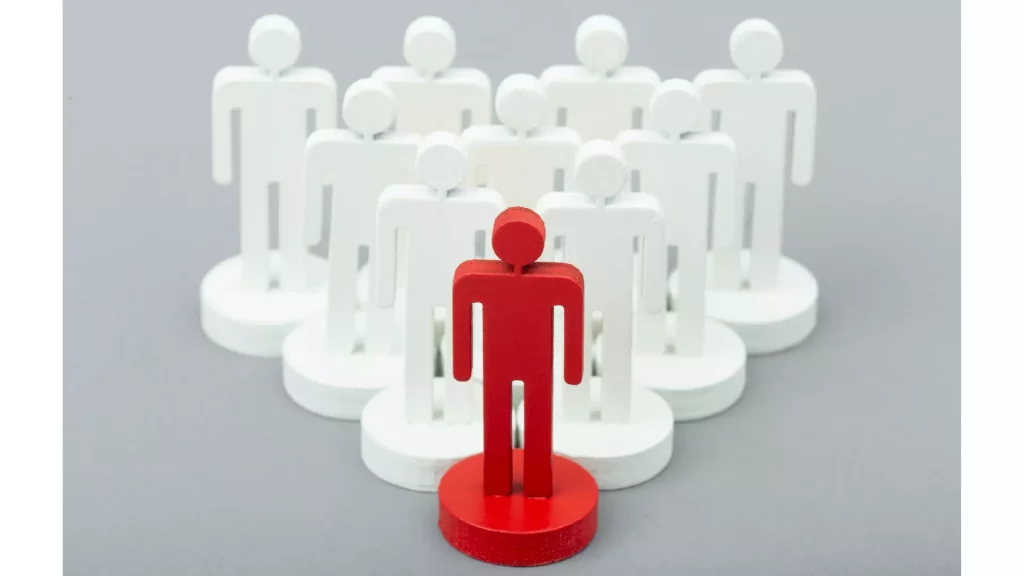 How Do You Build A Personal Leadership Brand?
There's no denying it – leadership is one of the most critical positions in any organization. And with that comes a lot of responsibility. To be successful, you need to have a strong personal leadership brand. Here are five simple steps that will help you build it:
1. Figure Out Your Current Brand
First, you need to determine what kind of leadership brand you currently have. You can do this by paying close attention to people's perceptions of you. Pay close attention to how people describe your qualities: are they positive or negative? Once you've figured out your current brand, you can start building on it. You will see what values are attached to you, how people hold expectations from you, and what your goals are presumed to be. You can use this to see how near or far you are to the brand that you wish to create.
2. Identify Your Core Values
Once you know your brand, it's time to identify your core values. These things define you and what you stand for professionally and personally. They should be ideas you respect profoundly and want to live by, regardless of the situation or circumstance. Your core values are the foundation of your leadership brand.
Communicating your core values
would be the next step. Once you have identified your core values, it's important to communicate them constantly. This means communicating with them verbally and
nonverbally
through your actions and decisions. Make sure that everyone in your organization and team knows what they are and expects you to uphold those standards.
3. Identify Areas Of Improvement Through Feedback
Once you have established your core values and communicated them to your team, it's time to start taking feedback. This means taking the time to listen carefully to what people say about how you perform about those values. Make sure you take corrective action, if needed, and seek
constructive criticism
. Feedback is an essential part of maintaining a strong leadership brand. Be open to criticism and make amendments as required. This will establish your brand as a
self-aware
and communicative leader.
4. Create An Impact With Your Work
While communicating your core values and taking feedback, it's also essential to work on filling any gaps that may exist. This means developing skills and knowledge in areas where you are weak to make an impact and add value. Be willing to learn new things inside and outside your organization to grow as a leader. Ultimately, the most critical aspect of a strong leadership brand is living what you stand for. This means setting an example for others in both your words and actions. Whether demonstrating empathy and compassion in difficult situations or exhibiting professionalism at all times, be sure to model the behavior you want to see exhibited by others in your organization.
5. Prepare A Personal Branding Statement
The most crucial part of any leadership brand is the person behind it. What are your motivations and goals? How do you want people to perceive you? Define your personal branding statement and make sure that people understand who you are. This will help people understand who they are dealing with when they encounter your name or work product, making it easier for them to trust and connect with what you have to say. Your personal branding statement can be a simple and short introduction that identifies you and clarifies your values and goals. For example, an
HR professional
's personal branding statement can read:
I help teams build meaningful relationships that enable high productivity.
Leadership brand development is a continuous cycle that starts with identifying your core values, communicating them to your team, taking feedback, and then working on filling any gaps as you go along.
Conclusion
It's essential to have a strong leadership brand to be successful as a leader. By defining your values and communicating them to your team, you can start the cycle of building and sustaining a strong brand. Follow the five simple steps to build your personal leadership brand today that make you stand apart from the crowd. As a leader, it's crucial to create a personal leadership brand that stands out among your peers. In the meantime, feel free to share this blog with your followers on social media for more insights on building a personal leadership brand.
Become an effective leader by mastering constructive feedback with your team.
Download the free constructive feedback toolkit to learn best practices for mastering constructive feedback as a manager.
---
FAQs
What makes a strong personal brand?
A strong personal leadership brand creates impact and influence for the leader. It is unique and helps you stand apart from the crowd.
What are the 5 Ps of a personal leadership brand?
The 5 Ps of a personal leadership brand are: Personal Attributes. Position. Purpose. Practices/Processes. Product.
What is a unique personal brand?
A unique personal brand is one which helps distinguish you from others around you. It can focus on the impact you make or your unique leadership style.
---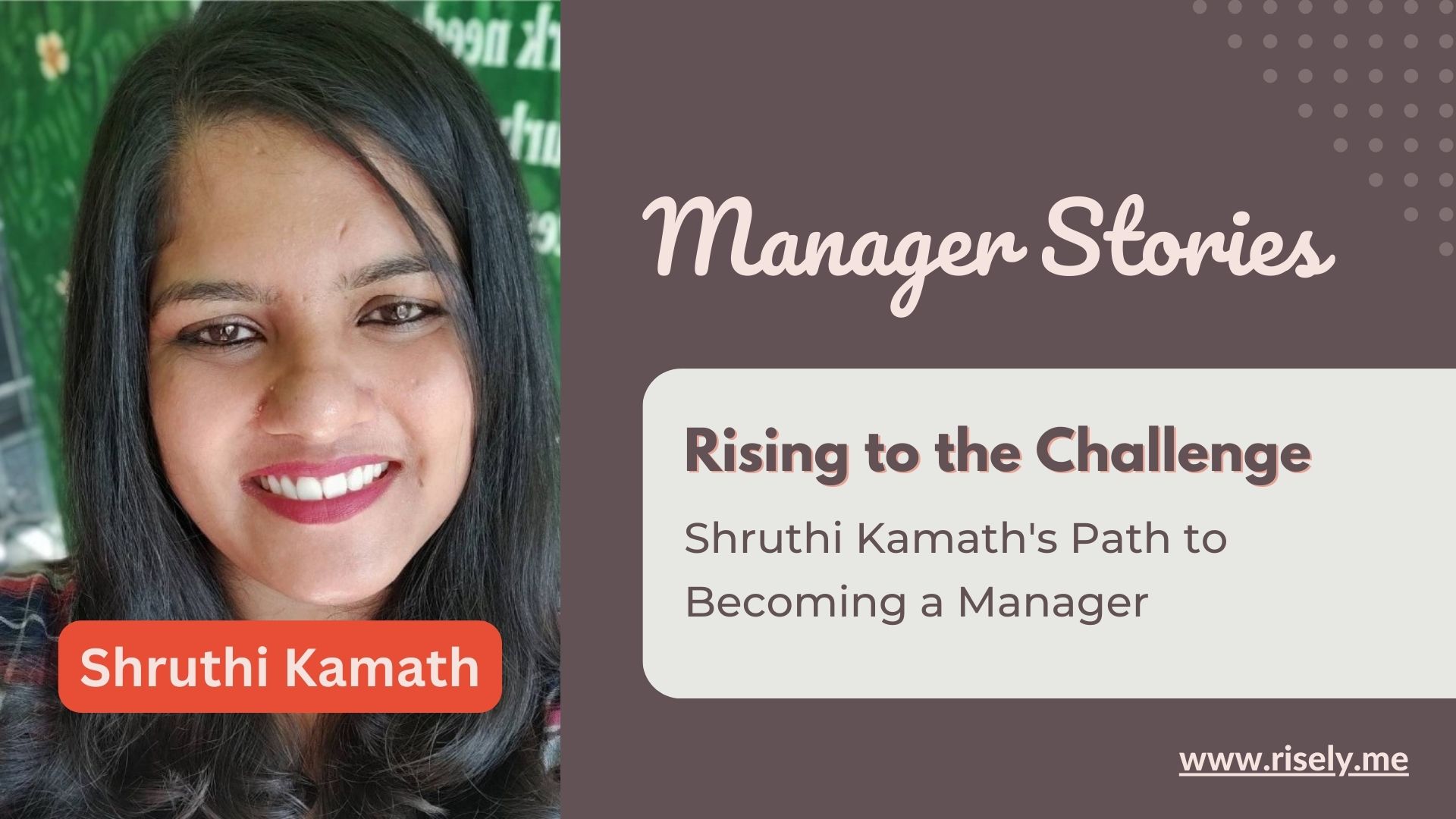 Rising to the Challenge: Shruthi Kamath's Path to Becoming a Manager "Can I really do this?" It's a question that echoes in the minds of countless professionals contemplating a leap…
Understanding Modern Leadership: Ananya Narang's Perspective on Team Management Founders and managers, the unsung heroes of the business world, often find themselves juggling various challenges. From instilling accountability to motivating…