How to identify and beat the 10 common challenges of remote work?
As work moves increasingly out of the office and into remote work environments, the challenges facing remote team managers have also evolved. This blog is dedicated to helping managers overcome the most common problems they face while managing remote teams by outlining the different challenges and providing specific tips on overcoming them. Managers can successfully navigate the terrain of remote work by understanding the challenges and developing the skills required to manage a remote team effectively.
The challenges of remote working for managers
Managing a remote team
can be challenging for many reasons. In addition, how work is conducted today means that managers of remote teams must be especially effective in managing communication and collaboration. Here are the most common challenges managers face when working with remote teams:
Tracking tasks and productivity
Tracking work progress and tasks are essential to any remote work environment. By monitoring the progress of tasks, managers can ensure that team members are working on the most critical tasks and that no one is left behind. In addition, tracking productivity can help managers identify areas where team members could improve their work-rate. By using practical tools and techniques to track work progress and task completion, remote workers can achieve greater productivity. However, keeping track of tasks and productivity in remote work mode is challenging because multiple factors can affect the employees. In an office environment, the managers enjoyed greater control over their environment and could design it to motivate employees to do so. On the other hand, this is not possible in a remote environment – where the workers can be distracted by reasons ranging from annoying family members to oversleeping.
How can managers track tasks and productivity better remotely?
High trust and accountability are required to keep the team up and running at above-par performance levels.
Define specific key performance indicators (KPIs) for remote work tasks.
Use tools that involve both employees and their supervisors, such as time sheets and check-in meetings.
Take one-on-one sessions to get all-around updates from employees.
Establish a feedback loop for continuous improvement and aligning remote work with expectations.
Learning & mentorship becomes hard
When remote work is done effectively, team members can work closely together without ever having to see each other face-to-face. This can lead to a lot of learning and mentorship taking place over the internet or phone. However, this type of working environment can be complex for managers not used to provide such support. When someone is remote working, they may only have access to limited resources and tools that the team has provided them with. On the other side of this situation, finding good mentors, coaches, and adequate time required for upskilling becomes challenging for managers. Finding the time to learn new skills can take a lot of work for managers working remotely. However, having a coach can work wonders in this regard. A good coach will not just teach you the skill – they'll also help you apply it and give your team the right direction. It's vital that both parties involved in leadership coaching have regular communication channels and offer real-time redressal of issues. This way, the relationship remains healthy and productive – leading to better outcomes for everyone involved!
How can managers ensure effective leadership and mentorship remotely?
Maintain open and regular communication channels to provide guidance, answer questions, and offer support.
Take help of AI-based leadership coaching platform Risely which offers great leadership coaching irrespective of time or distance. Risely is a coaching platform designed for busy managers to provide them quality resources for developing their leadership platform.
Learn more about remote mentorship and instructor led virtual training.
Demonstrate remote work best practices and a strong work ethic to inspire and guide the team.
The challenges of remote working for team members
Overcoming distractions
Distractions
are a major annoyance when working from home. It is common to find ourselves in a meeting while scrolling our phones. It becomes a bigger challenge in the remote mode because the professional atmosphere, which often forces us to work, is entirely absent. If we work from home, we can easily get distracted by our family members or some pending personal tasks that are way more interesting than the task we need to finish by the end of the day. Distractions hurt productivity both at work and during everyday tasks. When constantly being pulled away from your task, it isn't easy to focus and complete it satisfactorily. Additionally, getting your important work done may be challenging if you're frequently distracted in an office setting. Similarly, when trying to do something that requires concentration or meticulousness, distractions can often lead to frustration and repeated
failure
.
How to overcome distractions while working remotely?
Set clear daily priorities to stay on track and avoid getting sidetracked by irrelevant tasks.
Use time blocking techniques to allocate specific time slots for tasks, minimizing the likelihood of being pulled away by unrelated activities.
Turn off non-essential notifications to prevent constant interruptions from emails, messages, and app notifications.
Prioritize self-discipline by cultivating habits that maintain attention even when distractions arise.
Set boundaries with family or roommates to communicate when uninterrupted work time is necessary.
Loneliness at work
Working from a distance can be difficult, especially when socializing with team members. Communication can often be time-consuming and challenging.
Delegating tasks
might also prove tricky as you may need to know who is best suited for the job. Additionally, remote work often
isolates team members
from one another, leading to feelings of loneliness. Managers might face loneliness as they do not see their teams regularly and lack outlets to share their emotions.
Teamwork
is often a cornerstone of the remote worker's success. However, if teamwork isn't facilitated well or team members don't feel connected to each other, then the remote worker may find themselves struggling. Managing communication can be difficult when working remotely, as email and chat are not always the most efficient way to communicate. This can lead to misunderstandings for everyone involved in the conversation.
How can managers beat loneliness in remote teams?
Schedule frequent virtual meetings to maintain social interaction and offer a platform for team members to connect.
Organize online team-building activities and social events to foster a sense of camaraderie.
Pair up team members with a buddy system for regular check-ins and mutual support, creating a sense of companionship.
Encourage open discussions about feelings of loneliness, allowing team members to express their concerns.
Not knowing when to stop working
If team members work remotely, the temptation to work long hours may become stronger. It can lead to
burnout
and ultimately diminished performance. When team members work excessive hours without taking time for themselves, they begin to lose focus and motivation. They also start making more mistakes as their concentration starts deteriorating – further degrading their work quality. Managing a remote team can be tough – you need to be available 24*7, more so if the team is distributed globally. In the absence of good markers that signify the end of the workday, it can simply extend as much as you want to, causing a disrupted
work-life balance
that permits little to no space for self-care.
How to avoid overworking in remote teams?
Establish specific work hours and communicate them to the team to create a clear distinction between work and personal time.
Remind team members to take regular breaks to prevent burnout and maintain a healthy work-life balance.
Managers can demonstrate healthy work habits by adhering to set work hours and taking breaks, encouraging the team to do the same.
Offer guidance on time management and encourage open discussions about challenges related to work hours.
Building a positive workplace environment
Building a
healthy work environment
that brings in happy employees every day is challenging enough. But the situation worsens when the environment has to be created in an intangible workspace. The manager has to figure out many parts of the team's culture from scratch and devise new ways to incorporate them into the team's functioning.
How to build a positive workplace environment in remote teams?
Remote team members need regular communication with their managers. This way, management can keep track of the team's progress and be better equipped to resolve any conflicts that may arise.
Remote workers need assurance from their supervisors that they are receiving the same level of support as if they were working in the office- you can do this through email or videoconference calls.
Remote teams should also establish a time for team collaboration outside work hours- such as on holidays or special occasions celebrations. Doing so will help build solidarity among the team members and bring them together.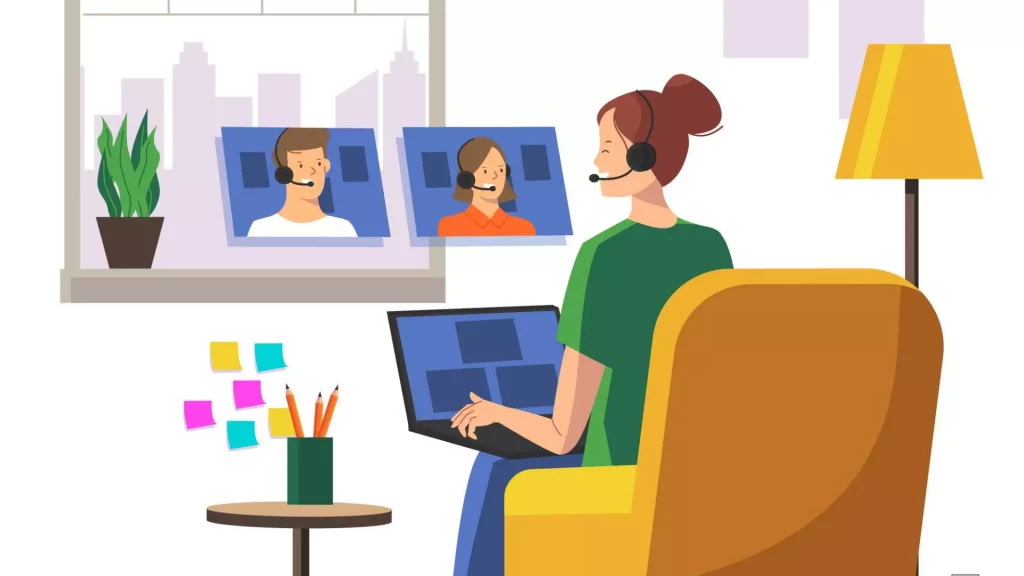 The challenges of remote working for teams
Absence of robust communication
Despite the best of intentions, remote work can lead to decreased productivity. One of the key challenges remote workers face is the absence of timely communication. When team members cannot communicate as frequently as they would if working in an office setting, misunderstandings and conflicts can arise. Asynchronous communication also slows down processes. As a result, remote employees may become less efficient, and their work may suffer, causing further issues with team cohesion and overall productivity.
How can managers minimize communication gaps in remote teams?
Team members need to be made aware of the importance of communication. Managers should create a culture in which remote employees are encouraged to communicate with one another as much as possible.
Managers should provide regular updates on team progress and workarounds for any potential issues that may arise when team members work remotely. By doing so, management can help ensure remote workers remain productive while maintaining team cohesion.
Check out more tips here: 5 Ways To Ensure Effective Communication With Remote Teams
Challenges in collaborating smoothly
Collaboration can be challenging for any team, but working together remotely can be especially difficult. It is partly due to the lack of face-to-face communication that often arises due to working from a distance. Poor team dynamics and misunderstandings are common consequences of remote work. Managers should work to create a
team culture
that is conducive to collaboration and communication. Managers can create a remote work policy, set up flexible working hours, and foster a collaborative environment.
How can managers ensure collaboration in remote teams?
Implement virtual collaboration platforms like Slack, Microsoft Teams, or Zoom for seamless communication.
Schedule regular team meetings to discuss projects, goals, and maintain alignment among remote members.
Set common goals and expectations that promote teamwork and shared accountability.
Create opportunities for team members from different areas to collaborate, fostering diverse perspectives.
Use virtual tools to facilitate brainstorming sessions and idea sharing among remote team members.
Handling language and cultural differences
Remote work is often reliant on
good communication
and
collaboration.
However, this can be difficult if the worker is from a different culture. Different words might mean other things to someone working remotely, and cultural differences in work habits can also lead to clashes between team members. When it comes to managing a team remotely, many challenges come with the territory. Communication can be challenging as different cultures often have different working styles and communication protocols. Handling changes and emergencies can also become tricky when people are scattered all over the globe. Teams that have successfully implemented remote work have made sure to accommodate these differences in culture and way of working. It involves creating an environment where everyone is comfortable and monitoring team members' work hours to avoid any potential conflicts or disruptions caused by time-zone differences.
How to handle diverse teams remotely?
Managers should ensure that remote workers are given training in how to handle diversity, and best work with others, as well as tips for handling common issues like misunderstandings or disagreements. This way, remote employees can maximize their productivity regardless of the distance between them and their teammates.
Involve all team members in discussions and decision-making processes to ensure diverse input.
Accommodate varying time zones and cultural practices to create an inclusive work schedule.
Use clear language, avoid assumptions, and encourage open dialogue to bridge communication gaps.
Conflict can go unaddressed for longer
When remote work is done effectively, team members can work closely together without ever having to see each other face-to-face. It can lead to much communication over the internet or phone – but it can also be prone to unaddressed conflicts. When team members are remote working, they may not have the time or resources required for constructive
conflict resolution
. As a result, disagreements and fights might linger longer than they would if team members were located in the same office space one could potentially end up with damaging consequences and irreversible damage due to unresolved conflict. Moreover, with limited communication channels in place, the probability of misunderstandings runs higher. However, as conflicts often arise more easily when managers work from outside the office, it is crucial to have a procedure in place for resolving them as quickly and effectively as possible. If conflict isn't addressed soon enough, it can fester and lead to longer-term problems such as impaired team productivity or even team breakdowns.
What can managers do to master conflict resolution in the remote mode?
Address conflicts privately through virtual meetings or messages to prevent escalation.
Listen to all parties involved, understand their perspectives, and acknowledge their feelings.
If needed, appoint a neutral mediator to facilitate discussions and guide conflict resolution.
Encourage a collaborative approach to find solutions rather than dwelling on the issues.
Keep learning more to create a remarkable remote employee experience:
How To Ensure A Remarkable Virtual Employee Experience For Your Remote Employees
Conclusion
Managing a team of remote employees can be daunting, but with the right tools and strategies in place, you can overcome most of the challenges. In this blog, we have outlined some of the most common challenges managers face when working from afar and offered solutions to help you overcome them. Make sure to read through the blog and take the steps necessary to successfully remote work as a manager!
Are you struggling to ensure your team's efficiency while working remotely?
Download our free conflict management toolkit now to help your team overcome the common challenges of remote work and stay productive!
---
FAQS
What is the hardest part about managing a remote workforce?
The hardest part about managing a remote workforce is ensuring effective communication, fostering collaboration, and maintaining productivity while dealing with the challenges of remote work, such as time zone differences, technological limitations, and potential feelings of isolation or disconnection.
How do managers feel about remote work?
Opinions on remote work vary among managers. Some embrace the flexibility and productivity gains it provides, while others worry about decreased team cohesion, difficulties in monitoring employee performance, and other challenges associated with managing a distributed workforce.
What are the barriers to working remotely?
The main barriers to working remotely include lack of access to the necessary technology, inadequate communication and collaboration tools, insufficient workspace or equipment, and the challenge of maintaining a work-life balance and avoiding distractions.
What are two drawbacks of working remotely?
Two drawbacks of working remotely are potential feelings of isolation and disconnection from colleagues and the workplace and the difficulty of maintaining a work-life balance, and avoiding distractions when working from home.
---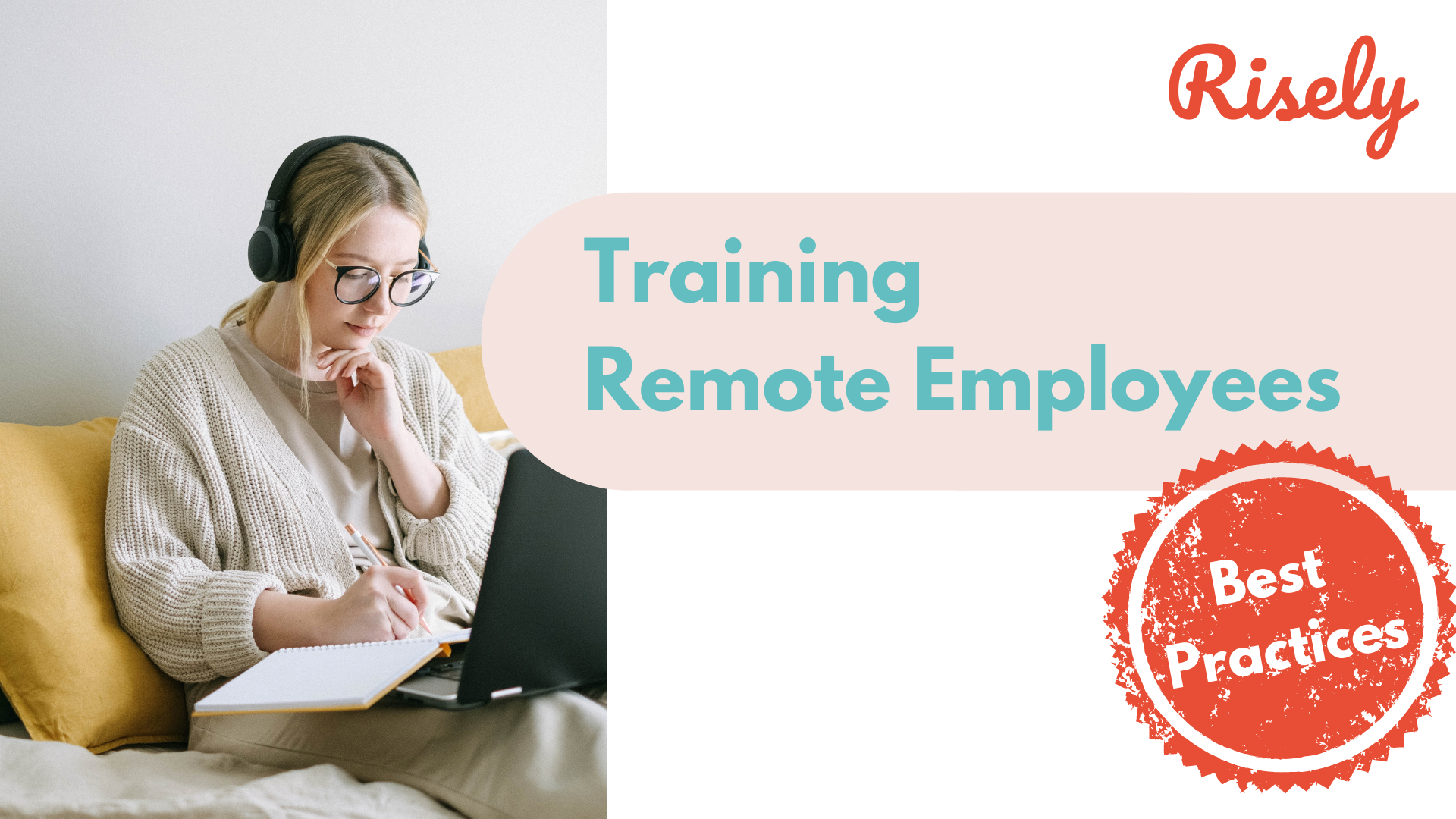 Training Remote Employees: 7 Best Practices for Managers Training and managing remote employees has become essential for managers as the world embraces remote work. But with distance and lack of…
Top 10 Tips to make the best use of instructor led virtual training With the rise of remote work culture, instructor led virtual training has become the go-to option for…