5 Ways To Ensure Effective Communication With Remote Teams
Remote work is becoming increasingly popular, and for a good reason. It opens up many opportunities for people to work from anywhere in the world, and it has a number of benefits, like improved flexibility. However, remote work comes with its challenges. Effective communication with remote teams is a critical challenge for managers. This blog focuses on how managers and leaders need to focus on communication in remote teams and suggests ways to do so. Doing this can help ensure that team productivity is high and everyone is on the same page.
The Importance of Communication with Remote Teams
Communication is crucial for remote teams because it allows members to stay in contact and collaborate easily. This not only helps to ensure that tasks are completed on time, but it also enables team members to provide feedback and suggestions quickly and effectively. When communication is effective, everyone feels motivated and engaged – which leads to
increased motivation
, productivity, creativity, and satisfaction within the team. Open communication with virtual teams also helps build trust and rapport between team members, leading to better collaboration. Furthermore, poor communication can lead to misunderstandings or conflict, creating tension or even workplace resentment. It's important, therefore, to establish clear guidelines for how employees should communicate with each other so that managers can address all concerns efficiently. Not only that, but managers also need to take steps to ensure that their teams are doing more than the bare minimum in communication. In the next section, we will see five ways managers can enhance effectiveness of communication with remote teams.
5 Ways to Ensure Effective Communication With Virtual Teams
Pick the right medium
One of the most important things managers can do to improve communication with remote teams is to pick the right medium. For example, email is often seen as a formal way of communicating, which can help to build trust and ensure that deadlines are met on time. However, video chat or FaceTime can also effectively convey messages more informally. They also help create an alternative to face-to-face meetings and
minimize the isolation
one might feel while talking to a screen the whole day. It's also important to consider the team member's preferred communication method, so everyone feels comfortable participating in discussions. If the team members are unfamiliar with the tools the team is using, they might wander off the conversations. Managers can ensure they are provided training to get hold of the applications or services used for communication. Another important point to note here is that the communication medium should refrain from constantly intervening in the employees' personal lives. Here, it is important to ensure that employees should only be expected to be available someday. Hence, the medium needs one such which gives them the autonomy to answer as per their comfort.
Show empathy
One of the key things that remote team members need from their managers is
empathy
. This can be in the form of support and understanding when something goes wrong, being there to give feedback even if it's difficult to hear, or simply just listening attentively without interrupting. By providing these gestures, employees will feel more connected to their manager and ultimately work harder as they know that someone out there cares about them and wants them to succeed. Managers can improve communication with remote teams by being proactive in their approach. For example, they can check in with team members to see how they're doing and what challenges they're facing. They can also keep the team up-to-date on changes or developments within the company, especially if it affects their work. By being proactive in communication, managers are more likely to build trust and effective working relationships with remote team members. Showing that the managers and leaders care about the employees effectively ensures that the team members are open with them.
Build relationships with and within your team
In order to be effective in communication with remote teams, it is important to build relationships within the team first. This means getting to know each member well and understanding their strengths and weaknesses. Once this groundwork has been laid, managers can begin implementing communication strategies that best suit the team. One way of doing this is by assigning specific tasks or roles to team members to better connect them with one another. For example, suppose two remote employees work together on different parts of a project. In that case, they may want to assign one member as the primary contact for both tasks, making them more likely to work together effectively. Managers can also make time for team meetings to share updates and discuss challenges as a team. This way, remote team members know that the manager is paying attention to them and is interested in their progress. In addition, managers should encourage team members to collaborate and work on projects together. It allows them to know and understand each other better. You can also check a few
icebreaker office games
to get the conversations started.
Create structure and guidelines
Once managers have built relationships with team members and established communication guidelines, they can create structure. This may include setting up email threads or message boards to keep everyone updated on progress. In addition, remote team members may also benefit from regular check-in meetings and discussions. These meetings can be a forum to discuss non-work related issues, such as personal life, hobbies, or weekend plans. Having structure and guidelines for remote teams is essential for two primary reasons. Firstly, ensuring that the employees are comfortable and their work-life balance is not disturbed is necessary. With structured communication, they can avoid falling into mismanagement and ending up staying longer hours. Secondly, guidelines are important to ensure the psychological safety of the teams. In remote scenarios, picking out toxic behavior and
bullying
can be challenging. Hence, guidelines are needed to ensure that personal boundaries are maintained in all communication with remote teams, whether it is work-related or otherwise.
Conduct one-on-one meetings
One-on-one meetings are also a great way to get closer to team members. In these meetings, managers can ask about their work and check their progress. They can also chat with team members about non-work related issues to better understand them. Additionally,
one-on-one meetings
allow managers to offer feedback and help when needed. When working remotely, it can be very easy for employees to get isolated from their teams. They have few avenues to share concerns or feedback too. In such cases, one-on-one meetings can be a lifesaver. One-on-one meetings with managers allow engaging with their leader and help address many issues. For instance, the manager can discuss an employee's struggle to maintain a healthy work-life balance during such a session. Managers can use it to build emotional connections with their teams.
Emotional connections
help teams create bonds based on trust and mutual respect. They help the employees feel at home at work. Read more about
how managers can ensure a remarkable employee experience for remote employees.
Conclusion
Now that businesses are increasingly switching to remote and hybrid work modes, it is crucial for managers to address the unique challenges they bring. In such scenarios, efficiency is highly dependent on communication with virtual teams. Therefore, managers should take extra care to ensure that communication with remote teams is carried out smoothly. This blog post lists five ways managers can guarantee robust communication with remote teams. Make sure you revisit us for more helpful tips on management and leadership.
Test the effectiveness of your one-on-one sessions with team members now.
Try the free one-on-one self-assessment for managers to transform meetings into insightful sessions.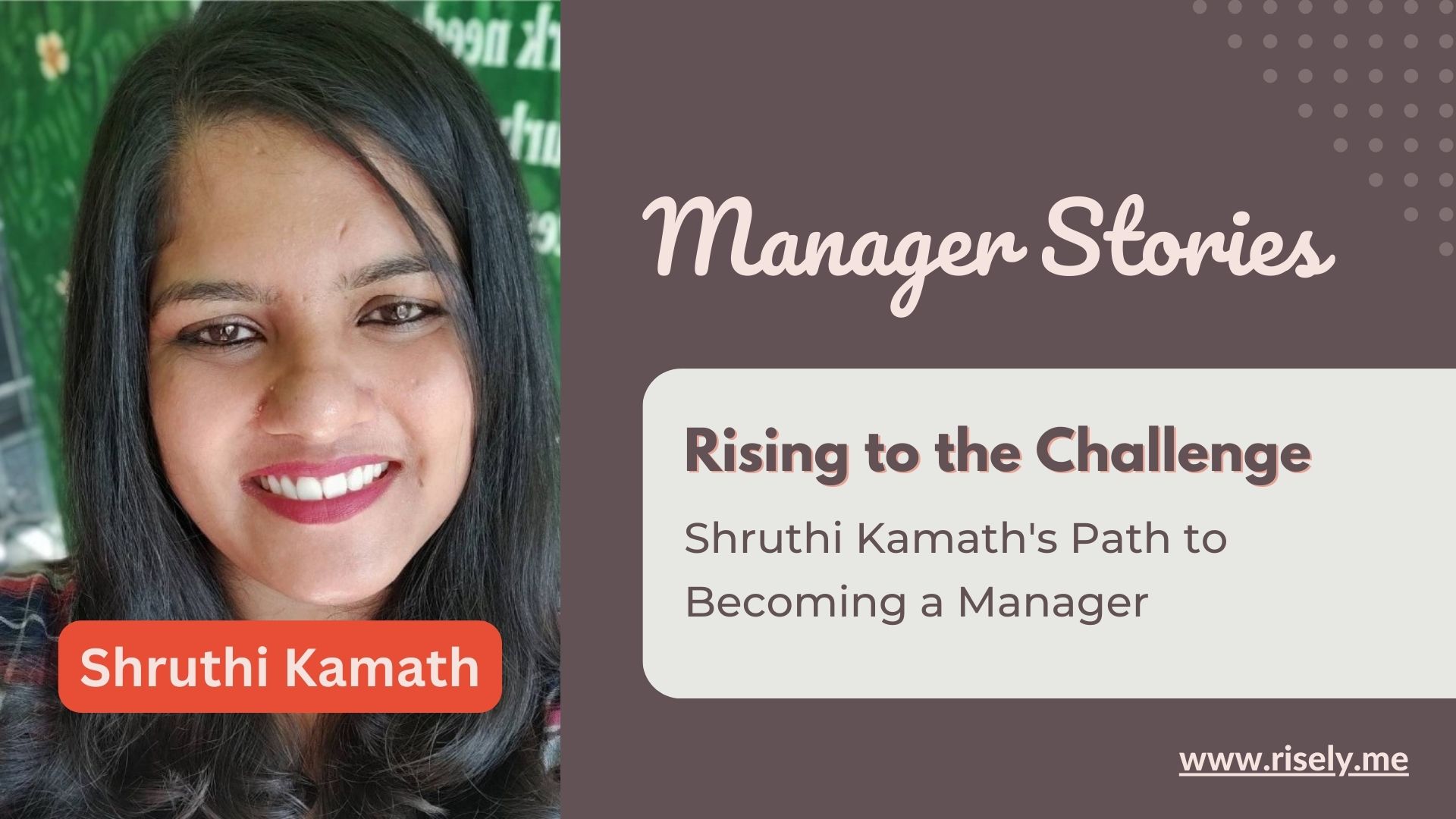 Rising to the Challenge: Shruthi Kamath's Path to Becoming a Manager "Can I really do this?" It's a question that echoes in the minds of countless professionals contemplating a leap…
Understanding Modern Leadership: Ananya Narang's Perspective on Team Management Founders and managers, the unsung heroes of the business world, often find themselves juggling various challenges. From instilling accountability to motivating…