Fighting Absenteeism: 10 Major Steps To Take As A Manager
The absenteeism of team members is not just a nuisance for managers but also costly for the team. By understanding absenteeism and its causes, managers can take steps to prevent or reduce its occurrences in the workplace. This blog will outline the leading causes of absenteeism. It will then discuss the costs managers usually bear due to absenteeism in their workforce. It will also provide the steps managers can take to effectively fight absenteeism in their teams. So without further ado, let's start.
What Is absenteeism, and why does it happen in the workplace?
Absenteeism is an employee's absence from work when they are supposed to be present. It can refer to any time an employee doesn't report for work, from one day to several weeks. Absenteeism can be a significant problem in any workplace. But it is particularly troublesome in a company that relies heavily on its employees. Causes of absenteeism can vary, but the most common causes of it are:
Health issues
The most common cause of absenteeism is health-related issues. This health-related workplace absenteeism includes physical health issues like injury, any physical illness, or mental health issues such as anxiety or depression. Any health-related issue can stop an employee from physically appearing in the office. It can lead an employee to take sick leave from work which can cause absenteeism. In the current times, the Covid-19 pandemic also had a significant contribution to it.
Excessive workload
Excessive workload is one of the main reasons employees lose focus and end up absent from work. Employees often face work and deadlines overload, leading to undue stress. This stress will push them to avoid their work, and they may go absent. This cause primarily occurs when the unexpected workload comes on the employees out of nowhere without them being able to prepare themselves to handle it.
Disengagement
Disengagement
is one of the biggest threats to workplace attendance. Employees who aren't engaged in their work tend to lose interest in their workplace. Being consistently present at work doesn't excite them. These low levels of employee engagement usually occur when employees feel unappreciated or don't find their work much more challenging or exciting. It can push them to lose motivation to come to work daily and lead to absenteeism.
Burnout
There are several reasons employees might be absent from work, and one of the most common is employee burnout. When employees feel overworked, undervalued, and under pressure all the time, it can lead to employee burnout. This burnout will lead to excessive absenteeism and may even lead to the ultimate absence, i.e., turnover.
Lack of psychological safety
Lack of
psychological safety
, or the fear of being persecuted by one's colleagues, is one of the major causes of absenteeism. When employees feel scared and unsupported, they are much more likely to feel discouraged and stressed, which will lead to absenteeism. It may even lead to the team's low morale and create a negative image of the organization in the market.
What costs do managers have to bear due to absenteeism?
There are some high costs that managers have to bear due to absenteeism. Major ones include time and money due to the lost productivity. According to
a study
by the centers for disease control and prevention (CDC), the productivity losses that occur due to absent employees cost employers around 225.8 billion dollars annually in the united states, which is around 1685 dollars per employee. That is a considerable cost to bear. Similarly, as these employee absences cause delays in the work, it may cause a waste of time, which could have been used for greater efficiency. Beyond that, as talent and input are absent, it may also affect the quality of the product or service the organization provides in the market. Also, due to teammates being missing now and then, managers have to bear too much time managing the team to keep everything in line.
10 significant steps for managers to fight absenteeism
"Attendance-oriented steps"
Perform regular performance reviews to gauge progress and make necessary changes
Employees are a significant asset to any business. If they are not available to contribute to their full potential, it can devastate the organization's productivity. To combat absenteeism and ensure that employees are fully engaged and contributing their best efforts, managers should implement a performance review system that gauges employees' progress regularly and makes necessary changes. When employees know that their managers will review their performance periodically, they'll be less likely to resort to unnecessary absenteeism. By doing so, managers can help ensure that employees get rewarded for their hard work and that the company remains at its peak performance levels.
Establish clear and concise expectations for attendance and hold employees accountable
To reduce absenteeism and combat its adverse effects, you must establish clear and concise expectations for attendance and hold employees accountable for meeting them. This way, employees know what the manager expects of them and feel responsible for meeting the requirements, which will help reduce absenteeism. It will discourage workers from opting for unscheduled absences and instead encourage them to take scheduled days off when they are genuinely ill or need a break.
Use technology-based interventions, such as an online portal, to support employee attendance norms
Workplace absenteeism is on the rise, and it's preventing your team from doing their best work. To combat this trend and ensure that your employees are present and contributing to the workplace, you need to use technology-based interventions such as an online portal. These systems can help you track employee attendance, identify absenteeism patterns, and provide solutions accordingly. By using these systems effectively, you can help your team stay on track and achieve their goals.
Try to identify absenteeism trends and intervene early
Managers should be aware of absenteeism trends to intervene early and identify what is causing this absenteeism. Once you know what's causing employees to stay away from work, you can start taking steps to address the problem. For example, suppose you notice that a specific reason (mental health issues) is consistently coming up for absenteeism. In that case, you can try to facilitate some measures (mental wellness campaigns) to prevent that from occurring to whatever extent possible. By taking these measures early, you can avoid more significant problems down the road.
Reward high attendance
If you want to see the most significant drop in absenteeism, the first step is to find an excellent way to reward your employees for high attendance. Believe it or not, a good attendance policy is one of the best ways to combat absenteeism. By rewarding employees for their hard work and dedication, you encourage them to be present at work and take pride in their work. It will help motivate them to stay on task and avoid taking unnecessary days off. It would help if you also offer significant rewards when your employees work overtime.
"Culture-change oriented steps"
Give an extra focus on employee wellness
Focusing on
employee wellness
is one of the managers' most important steps to lowering the absenteeism rate. Managers can help reduce the risk of employee sickness and improve productivity. Some critical steps that managers can take to improve employee wellness include creating a healthy work-life balance, providing adequate breaks and time for rest, and facilitating interventions that foster healthy habits within the workforce. You can further encourage regular physical activity. It is also vital to ensure that your team members know the wellness policies available to them. In turn, this will help to reduce the risk of absenteeism and promote a healthy work-life balance.
Make sure your workplace is fun and engaging
Making sure your workplace is
fun and engaging
is one of the critical steps to fighting employee absenteeism. Creating an inviting and stimulating environment can reduce the boredom and mental fatigue that can lead to absenteeism. You can do this by creating fun and exciting work tasks, designing attractive workplace layouts, and providing ample opportunities for socializing and networking. You can further use activities like celebrating employee achievements, fostering an open dialogue with the team, and encouraging creativity and innovation. By taking these steps, you can create a productive, efficient but also enjoyable, and supportive workplace.
Foster ownership among your team
Managers can take several necessary steps to reduce absenteeism in their teams. Fostering ownership among the team members is one of the most effective ways to achieve this goal. It means tying team members' success or failure directly to their efforts. It motivates them to work hard and be responsible for their results. When team members are vested in their work and feel ownership over it, they are more likely to put in the extra effort when needed, and at the same time, they are less likely to miss work.
Ensure the psychological safety of your employees
To effectively fight and reduce absenteeism, it is essential to take proactive steps to ensure the
psychological safety
of your employees. It means providing a safe and supportive environment where they can express their feelings and frustrations freely. It also provides a supportive management team, adequate resources, and employee training. You should always encourage honesty and accept your team members as they are. Finally, you need to make sure they know that it is okay to make mistakes.
Delegate effectively
Effective delegation
is the bottom line to drop down the absenteeism rates of their team. It is because by delegating tasks effectively, managers can first avoid overloading employees with work. They can also ensure that they give those assignments to the person who is capable and will be interested in doing them. It will reduce the chance of team members getting stressed out and the likelihood of being absent from work. To delegate effectively, managers can divide the tasks into small manageable chunks. They should then identify who in their team is most suitable for doing those small sub-tasks. Further, they should communicate the mission, expectations, and timelines clearly and coherently. It is also crucial to be available for doubts and clarifications over the tasks. Following these tips will lead to an effective delegation of work. That, as explained earlier, will reduce the rate of absenteeism.
Conclusion
To conclude, absenteeism is an issue that has been on the rise in the workplace for many years now. It incurs huge costs for managers and their organizations, impacting productivity and morale. Therefore, we have listed ten practical steps managers can take to fight absenteeism effectively. We hope that this piece was beneficial for you and that you never face the time and money-consuming absenteeism problem within your team.
Delegate effectively with the free effective delegation toolkit.
Learn the ins and outs of effective delegation practices that make managers productive and stress-free.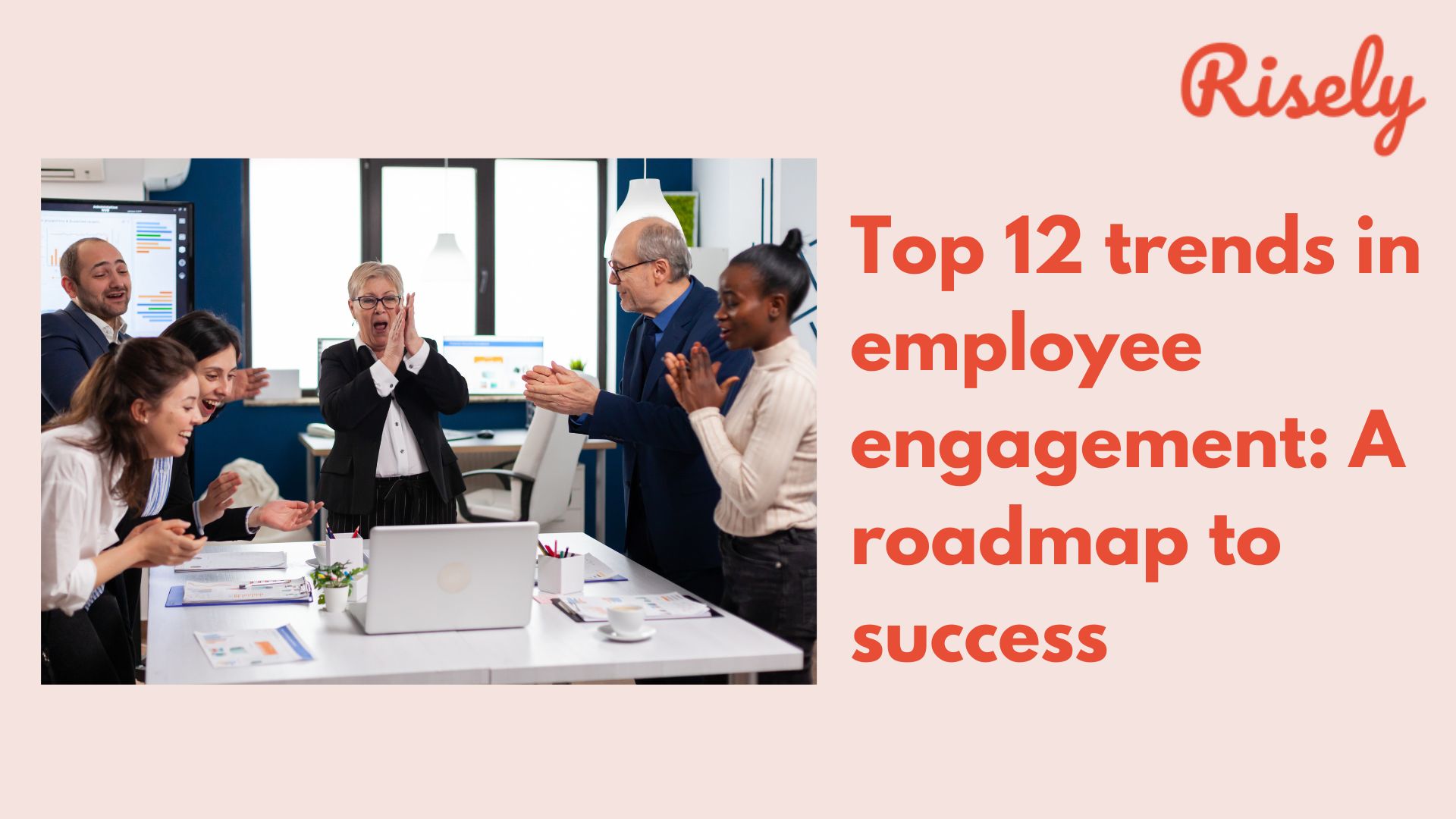 Top 12 trends in employee engagement: A roadmap to success In today's dynamic and fast-paced business world, organizations increasingly recognize employee engagement's significance as a key driver of success. Gone…
8 Signs Of Disengaged Employees That Ring An Alarm Bell Engagement is key to a successful workplace – if employees entirely invest themselves in their work and stay happy with…