4 Steps To Effective Grievance Management At Work
There are many situations in which team members may feel the need to air their grievances. If it disturbs the cohesiveness of your team and affects productivity, you should find a way to be clear with them about the reasons and responsibilities which led to the issue. Handling team grievances may not be an easy task, but if handled well, it can bring about great results. This article attempts to give you a comprehensive guide to grievance management without letting grievances affect the productivity and cohesion of your team.
What is grievance management?
Employees file grievances with their employers when they are unhappy about something. It can be about any kind of dissatisfaction or unpleasant behavior that the employee feels they have been subjected to from any individual inside the organization. The purpose of a grievance is to resolve a dispute or difference of opinion between the employee and employer.
Grievance management
is the process by which an organization deals with these employee grievances. Grievance management is an important part of maintaining a
healthy workplace
. It can help to identify and resolve issues before they become bigger problems. Employees who feel that they have been wronged or have not been treated fairly in some way can file a formal grievance. The goal of grievance management is to resolve the issue as quickly and efficiently as possible while maintaining fairness to both the employee and the organization. Grievance handling by the HR department of a company but it is important that every manager of an organization knows how to handle grievances.
Why should managers bother about grievance management in their teams?
Grievance management is an important process for both managers and their teams. It helps to identify and address employee concerns before they turn into major problems. Organizations that have a formal grievance management system in place generally have lower
staff turnover rates.
Employees feel more appreciated and valued when their concerns are heard and addressed. For managers, it is highly important to take part in the process as they play a critical role in grievance management. The organization requires them to take part in handling the grievance on behalf of the organization. Managers must listen to employees openly and objectively and work with them to resolve the issues they are facing. Then they should ensure an effective resolution of these concerns. The outcomes of proper grievance management prove to be highly beneficial for managers. Employees who feel that their concerns are taken seriously are more likely to be
productive
and loyal members of the team. It can also boost their positive morale. A well-run and effective grievance management system can improve employee relations,
resolve conflicts,
and improve productivity. There should be a tested and proven effective procedure/process for managing grievances in teams. It is important for managers to be familiar with this process and to handle complaints effectively. The process goes as follows-
The process of effective grievance management
Anytime an employee has a grievance, it is important to handle it swiftly, fairly, and with the utmost respect. Keeping that in mind, the following is the process that managers should follow when managing a grievance.
Responding to a grievance
When an employee comes to you with a grievance, the first thing you should do is listen. Do not interrupt and let them finish. Once they have finished, ask them to explain the situation in more detail. After you have a clear understanding of the situation, you can start to formulate a plan of action. If you believe that the grievance is valid, you should as them to file a formal complaint. You should then take it to the further steps of the process. These are a few examples that will help you differentiate between valid and invalid grievances
Valid
– Grievance about workplace harassment faced by your female team members from their male colleagues.
Invalid
– A working conditions grievance about their home being far from the office.
Investigating a grievance
An investigation of a grievance from an employee should be conducted in a confidential and timely manner. The investigation should be initiated as soon as possible after the grievance is filed and considered valid. You must complete the investigation within a reasonable time frame. The manager should try to go to the root cause of the grievance during the investigation. The investigating manager should interview the complainant, the respondent, and any witnesses identified by either party. The investigating manager should gather all relevant documents, including emails, text messages, and other
communications
. Furthermore, the investigating manager must also review the company's policies and procedures to determine if they were violated. After collecting all this information, the manager should take the grievance to the further step of resolving it.
Resolving a grievance
Attempt to resolve a valid grievance expeditiously. The step of resolving the grievance is required when you believe that there has been a violation of company policy that was caused or encouraged by the actions, language, and conduct of one or both parties involved in the grievance. Thus it is necessary to go beyond any informal disciplinary action taken at this time. It outlines how problems were created, and suggests new ways they could have been handled without violating. When managing grievances, a manager needs to document what was done during the resolution process. This documentation should reflect efforts made to address a problem and how effective they were. It should also offer
constructive feedback
so that ongoing problems can be avoided in the future. They should note down every detail like behaviors of both the parties, the input of witnesses absenteeism if any, etc. These details will not just prove as grounds of the managers' judgment but will also make it easy for managers to look back to these cases whenever needed. When a grievance is resolved, it will typically result in an apology from the respondent. It may also bring changes to company policy or procedures, and compensation for losses suffered as a direct result of the grievance. Rarely, that the parties resolve can result in them agreeing to drop allegations.
Check up on it after some time
To monitor the progress of a grievance, it is important to check up on it every couple of months. In this way, you can oversee how well they are working towards resolving issues. You can also keep tabs on grievances that remain unsettled in order not to lose these cases that prove vital when evidence of wrongdoings becomes tough. It will eventually make grievance management more effective. This is not a compulsory step of the process but due to these positive outcomes it brings, a lot of managers and their organizations have already incorporated it in their formal grievance procedure. Following this process will make grievance management much easier but, that is still not enough. There are some key things to keep in mind while managing team grievances for it to be more effective.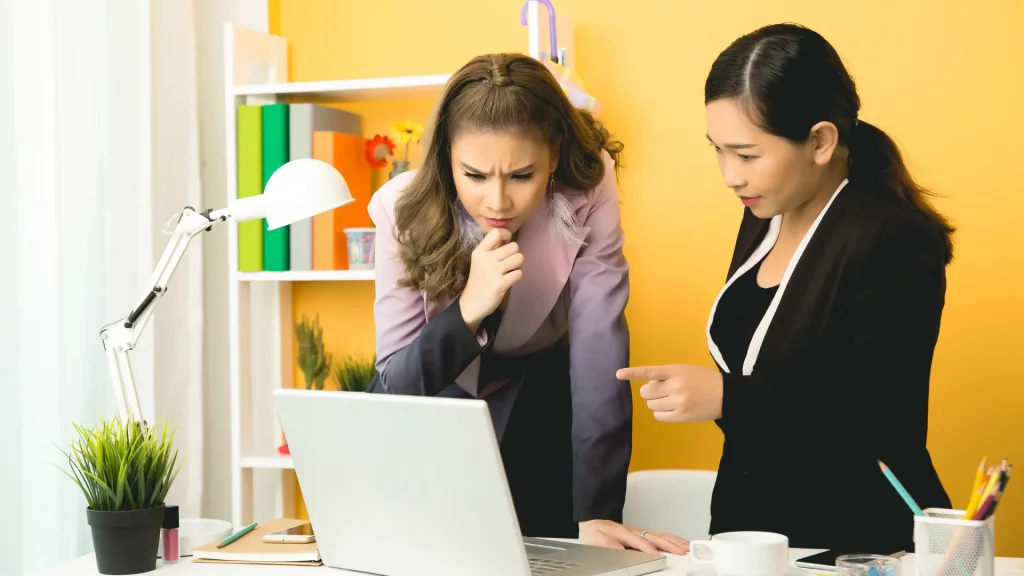 Key guiding points to keep in mind
Some guiding points that managers should always have in mind when handling grievances:
Don't have any biases or prejudice
A manager should always take the perspective of both parties when handling a grievance. This means that you should not take sides and instead
try to empathize
with what they are feeling.
Creating an atmosphere to discuss disagreements openly
Managers should create an environment where disagreements can be discussed.
Without the fear of retribution or harm. This is essential for effectively resolving the grievances. It is also important to set clear expectations and to convey the procedure of grievance handling.
Keep track of progress made while handling a grievance
This will help managers to identify any areas that need improvement and help prevent them from becoming big issues down the line.
Strive to have team meetings as often as possible to resolve grievances
To be all clear and informed before making the final decision, managers should have as many meetings as possible with both parties involved in the grievance.
They just need to
make sure that these meetings are productive and relevant.
Tweak processes or policies if certain grievances have a repetitive pattern
If a particular type of grievance keeps on coming up from the team, the manager should propose a tweak in the policies. The tweak can be to direct all those grievances to a particular solution at once. If a problem keeps on coming up, managers should try increasing the intensity of the repercussions for the ones found guilty.
Make sure everyone is on board with your grievance handling plan
Though it may seem too easy, doing away with all the processes involved in handling disputes can lead to disastrous results. Managers should be wary of this and ensure that everyone is aware if they are trying a different formula for grievances. The approach should not change from individual to individual. There may be times when employees may propose valid ideas against the plan, proving the plan to be inefficient. Managers should make sure to incorporate those ideas as in the end, efficient grievance management is what they need.
Stick with the principles of natural justice, fairness, and equality
The principles of natural justice dictate that the decision-makers should have access to all the required data and information, should treat each case with fairness. It also says that every individual should be seen as equal. Therefore, managers should also be fair and should consider everyone as equal when handling grievances. Their judgments should not be based on gender, position, seniority, race, or any other aspect referring to the involved parties.
Conclusion
A good grievance process is the building block in any organization. It can create a culture of teamwork within the workplace. It ensures managers can make independent judgments and come up with unbiased decisions. Whether it be related to a complaint or anyone that doubts their judgment. Experienced employees are therefore able to produce amazing quality work because of the team culture. We believe that managers can follow the right process while having the key guiding points in their minds. They can very effectively manage any grievance which may occur within their team
.
Start effective grievance redressal in your team with the active listening toolkit
The foremost guide to hone skills needed for effective grievance redressal in teams
---
FAQs
How is grievance different from a complaint?
Grievance refers to any formal complaint that the employees file against any aspect such as policy, work flexibility, or anything.
Is it essential to have a grievance policy at work?
Companies are mandated by law to have a grievance policy and grievance redressal mechanism in place.
What is the best way to handle a grievance?
The best way to handle employee grievances as a manager are listening attentively and understanding the problem. Then you can plan a solution with the HR and team member.
---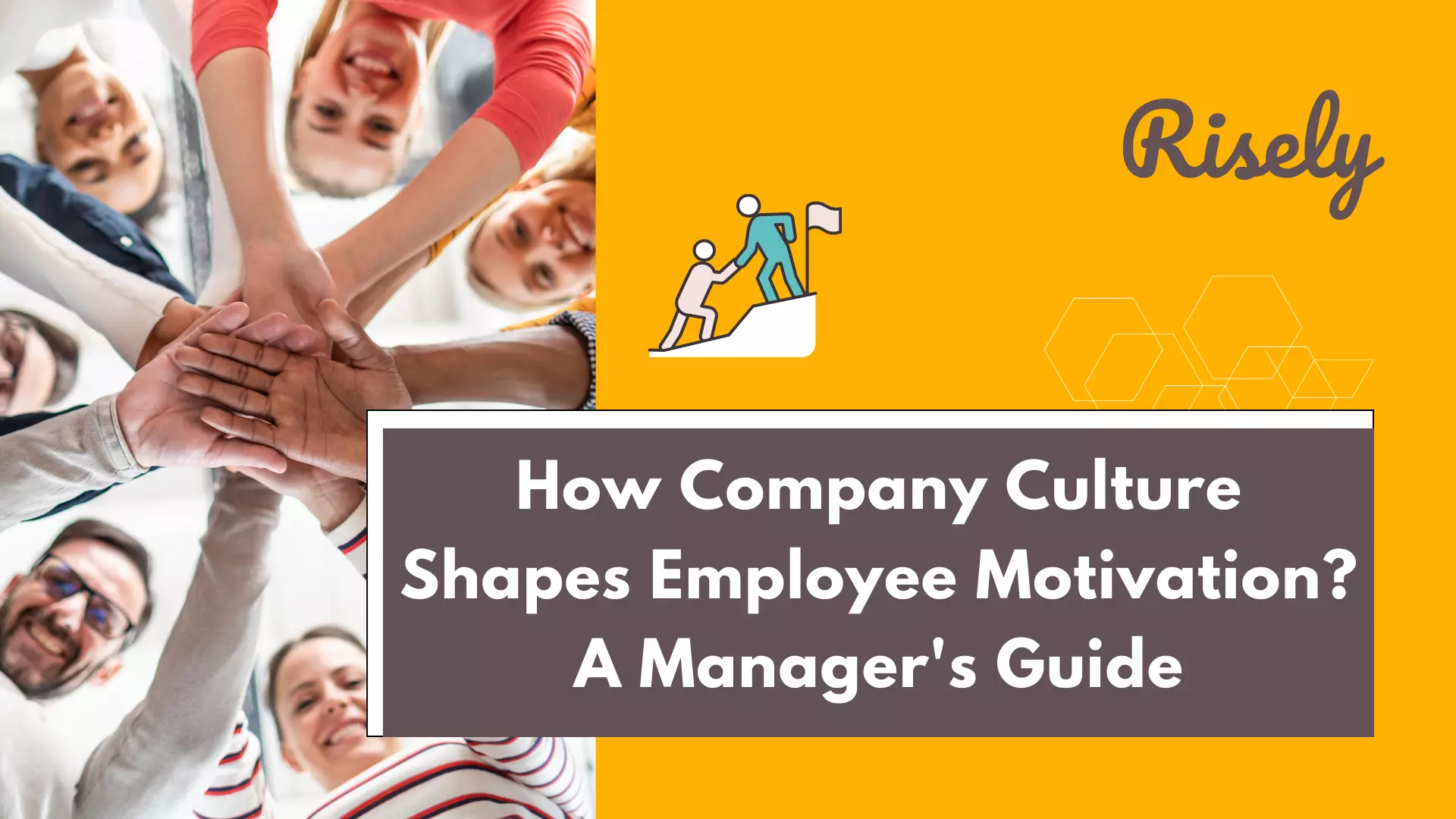 How Company Culture Shapes Employee Motivation? A Manager's Guide Are you looking for ways to motivate your employees and improve their productivity? Look no further than your company culture. The…
20 Ways on How to Help Employees Manage Stress As a manager, you ensure your employees' mental and physical well-being. Stress management in the workplace is an essential aspect of…