How Forgiveness is the Key to Great Workplace Culture?
A
healthy culture
in the workplace is all that we look forward to. Yet, there are many obstacles on the way to reaching there. People may not always suit your taste. But as a leader or a manager, you must ensure that harmony remains in place, no matter how often people make mistakes or create a mess. Hence, it becomes essential to cultivate a habit of forgiveness in yourself and your colleagues. From dysfunctional work relationships to the negative influence of gossip, forgiving others can seem like a daunting task. But it's essential to create a positive and productive workplace culture. In this blog post, we'll explore the concept of forgiveness and discuss its benefits for managers and employees. We'll also outline the steps you need to take to create a culture of forgiveness in your workplace and how this can benefit everyone involved. So don't wait any longer – start forgiving those who wrong you today, and see the positive effects it has on your work life tomorrow!
What is workplace forgiveness?
Before adopting forgiveness, it is essential to understand what forgiveness is. Forgiveness stands for the act of forgiving someone. It refers to actively releasing the feelings of resentment or vengeance that you may hold towards someone. Forgiveness also refers to the willingness to forgive someone in case they do something unpleasant to you. It can be either towards a person or a group. When you adopt the mantra of forgiveness, you no longer remain angry or frustrated towards the said person. Instead of channeling negative emotions that disrupt your internal well-being, too, you look into situations with an understanding and positive lens. As a person practicing forgiveness, you attempt to understand why the person acted the way they did. Instead of assuming malicious intentions, seeking reasons and trying to comprehend them is a way that is sure to leave you more peaceful. Therefore, forgiveness is central to having a calm mind and surroundings.
Why is forgiveness important in the workplace?
The key to maintaining a great workplace culture is forgiveness. This helps create a more positive environment where everyone can feel comfortable working. Forgiveness is crucial not only in the workplace but also in the outside relationships we have. The benefits of forgiving employees go beyond just the workplace – it can also improve our relationships with our loved ones. It's about being willing to forgive and forget mistakes made by others. So, the next time you feel resentment or anger, try forgiving and forgetting instead. It may seem complicated, but the benefits are worth it! Additionally, forgiveness can help reduce stress in the workplace. Receiving forgiveness can take some pressure off them since they don't have to worry about what has been said or done. Instead, they can focus on moving forward, which is good for improving performance and enhancing
productivity
. Forgiveness
builds trust
, promotes collaboration, and prevents retaliation or gossip. In other words, forgiveness is the key to creating a safe and productive environment for everyone. When people feel safe sharing mistakes, they are more likely to be open to suggestions and solutions. It is the root of creating accountable and responsible employees. This, in turn, leads to improved productivity and satisfaction. Finally, forgiveness signals that the employees are valued and that the company cares about their success. It creates an environment of harmony and trust, essential for a productive workplace.
When should workplace forgiveness be practiced?
At work, relationships are key. They are the foundation of positive and productive workplace culture. And the best way to build strong relationships is by forgiving one another. There is no one answer to this question, as it depends on the situation and context. However, some things that could warrant forgiveness at work include unintentional mistakes, time off for sick days, or poor performance reviews. You have to understand which behaviors were intentional on the part of employees and which were beyond their control. Moreover, if you are in a leadership position, you should also ensure that your team practices a culture of forgiveness. Clarity about what behaviors deserve forgiveness and when will help everyone in the workplace know what is expected of them. If someone does something you feel is wrong, the best thing to do is first try to talk to them about it. If that doesn't work, consider expressing your feelings in a written form (a job evaluation or letter of complaint). But ultimately, forgiveness is up to you. The most important thing is to be kind and understanding – especially when things get tough. In the long run, this will create a positive culture in which people are willing to help each other without getting too emotionally attached to past grievances. However, while practicing forgiveness is a habit aimed at the greater good of your own and everyone, you should remember that not all behavior should be forgiven. Instances of
bullying
, harassment, or
toxic behavior
must be reported appropriately. A manager has to take special care of this.
How to create a culture of forgiveness in your workplace?
Forgiving people can be the key to creating a great workplace culture. However, it's not easy. It takes a lot of self-awareness and courage to let go of the negative emotions that can cloud the workplace. In fact, the best way to start is by forgiving yourself. Once you've acknowledged that you're not perfect, allowing others the same freedom is more effortless. Next, focus on building positive relationships instead of focusing on the negative. Let go of the anger and hurtful words, and focus on
communicating constructively
. Finally, set boundaries for how people should behave and be willing to enforce them when necessary. If you do these things, you're on your way to creating a forgiving workplace culture that is conducive to creativity and productivity!
Steps to create a culture of forgiveness in the workplace
1. Be kind
The critical tenet of forgiveness is kindness. Before adopting forgiveness, you must become kind and
empathetic
towards yourself and your colleagues. The lens of compassion is what allows you to forgive others even when you have been wronged and feel strongly about it. At times, you will need to practice forgiveness towards yourself too. Don't hold anyone, including yourself, against harsh and unrealistic measures.
2. Let go of negative emotions
It is undeniable to feel angry after some mishaps. Wanting an apology or revenge is not surprising at all. But take a minute to consider who is losing time and strength by focusing on this. You will discover that you are at the losing end by holding on too tight for too long. Letting go of negative emotions like resentment, and practicing forgiving and forgetting, will help you move faster towards new goals.
3. Develop a mindset that enables forgiveness
Importantly, forgiveness is not about overlooking wrongdoings and letting people get away with them. Instead, it is about developing a mindset where you do not waste time holding grudges. The effort taken by those grudges can definitely find better uses elsewhere. Instead, you try to understand and let go of the pain and anger that only hold you back.
4. Discuss your concerns with others
In moments of confusion, it is best to discuss your issue with someone who can
listen attentively
and offer you an objective analysis of the situation. Discussing will help you overcome mental inertia and let you make progress. Moreover, having someone by your side will put your mind at ease.
5. Recognize when you are hurt
It is vital to understand your emotions before acting upon them. If you feel hurt or cheated, take a few moments to consider what happened and how it has impacted you. Sitting down to comprehend the situation is essential when you are in a moment of confusion. Further, when you have understood the situation, react in a healthy manner that does not negatively affect you or your organization.
6. Act as a behavior model as a leader
Leaders and managers are determinants in developing culture and behavior in the workplace. If you are a leader, remember that your behavior is a model for others who work with you. In corollary, forgiveness is also something that your team can learn from you. Therefore, you should behave in a manner that will be good if the whole organization adopts it. Forgiveness means a lot when coming from a higher office. Beyond that, it also presents the
leadership
as understanding and caring.
Conclusion
Forgiveness is a critical component of excellent workplace culture. It allows employees to release the negative emotions that can build up over time and sabotage the positive relationships that are important for productivity. By forgiving one another, employees can maintain
positive relationships
and build trust. All in all, forgiving our fellow employees can be a very beneficial step in creating a positive work environment. In turn, this leads to a more positive work environment conducive to creativity and innovation. So, what are you waiting for? Start forgiving your colleagues and create the workplace culture of forgiveness today!
Resolve conflicts and create harmony in your team with the free conflict management toolkit.
Download the free conflict management toolkit to learn about the common types of workplace conflicts and how you can overcome them.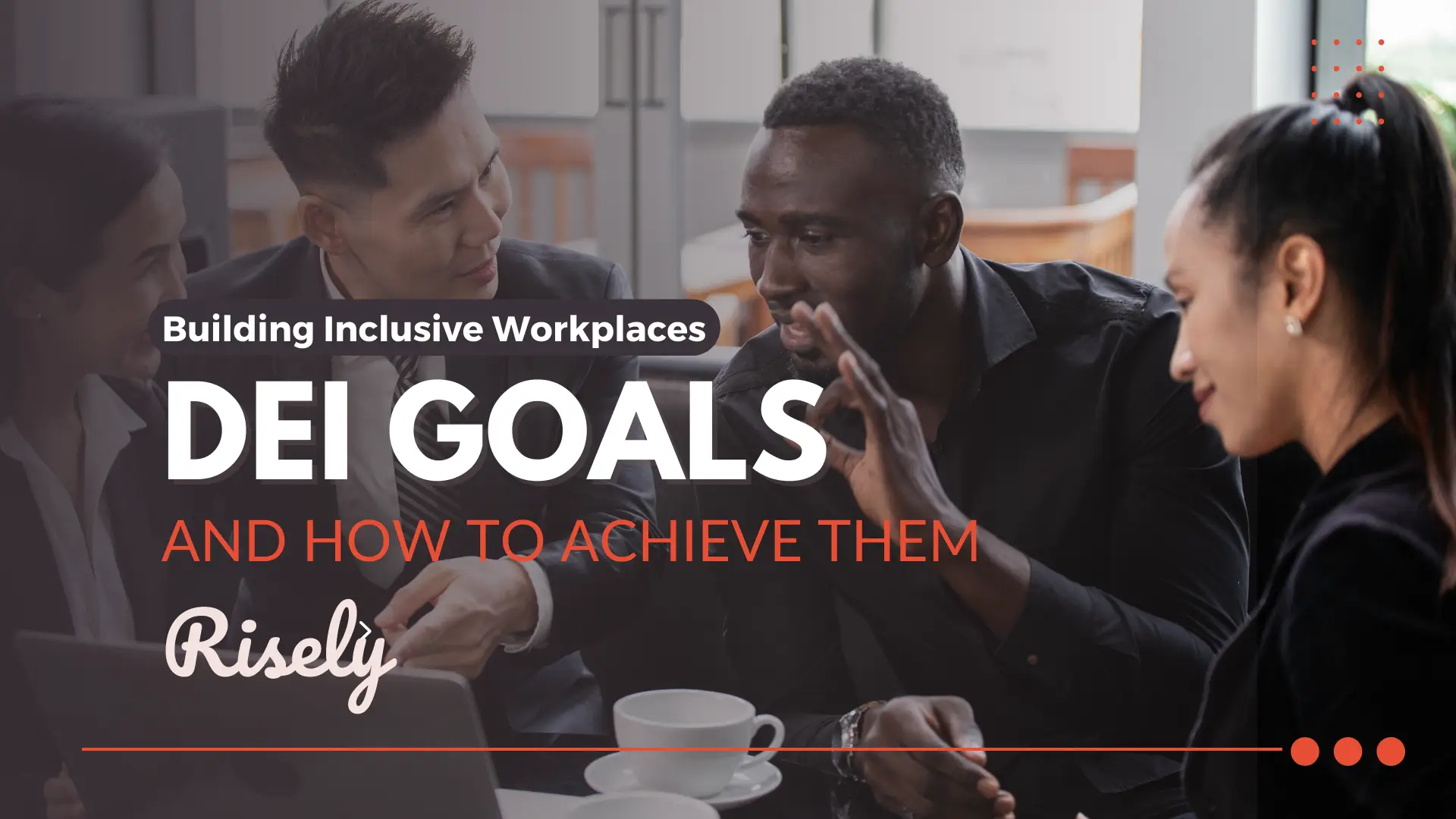 Building Inclusive Workplaces: DEI Goals and How to Achieve Them According to a LinkedIn study, 76% of job seekers mentioned diversity as a critical factor in evaluating potential workplaces. Yet, we…
How to overcome the top 10 manager biases at work? In our day-to-day interactions, unconscious intuitions play a significant role that goes unnoticed. Nobel laureate Daniel Kahneman has been a…