How To Develop Integrity In The Workplace? 5 Proven Tips
Integrity in the workplace is a culture of doing what's right even if it's not popular. To have integrity in the workplace means you will do the right thing for the right reasons, regardless of making unpopular decisions that may land you in trouble. For you to succeed in your tasks, know how to leverage integrity in the workplace and keep it alive in your teammates. But before that, you should know what exactly is Integrity. So let's figure that out first.
What is Integrity In The Workplace?
Professional Integrity is the cornerstone of good management. It is the quality that ensures a person's actions and decisions are based on sound and ethical principles and honest beliefs. Integrity requires constant effort to maintain. Still, it is worth the investment because managerial integrity leads to efficient decision-making, strong relationships with coworkers, and a successful organization. According to the dictionary, the term "integrity" refers to a variety of things in the workplace. It includes having upstanding character traits and work ethics, such as sound judgment, honesty, dependability, and loyalty. Managers who demonstrate integrity of work gain trust among their employees and they stand up for what they believe is the right thing. Managers with integrity are honest with employees about their strengths and weaknesses. They also provide proper guidance to their employees.
Integrity is doing the right thing, even when no one is looking – C.S. Lewis
Integrity examples at work
Let's say that a company has a policy that prohibits employees from using company resources for personal gain. One day, the manager notices that one of his team members is using company time and resources to work on a personal project during business hours. Instead of ignoring the issue or turning a blind eye, the manager decides to confront the employee in a respectful and professional manner. The manager reminds the employee of the company policy and explains why it's important to follow it. The manager also makes it clear that any further violation of the policy will not be tolerated. By addressing the situation promptly and transparently, the manager demonstrates a commitment to upholding the company's values and promoting a culture of integrity. This sends a strong message to the rest of the team that unethical behavior will not be tolerated, and that everyone is expected to act with honesty and integrity in the workplace.
Importance of integrity in the workplace
Integrity in the workplace helps in maintaining a positive image of the organization. According to an anonymous survey given in 1991, it is more important for corporate-level managers to project good behavior and integrity than hard work. Integrity in the workplace can help a manager to get a lasting career and
greater trustworthiness
at the organization. Integrity makes you secure and confident in who you are as a person. If you don't have integrity in the workplace, there is no way to help your self-esteem because you aren't honest about your morals and values. It is seen that when there are visible signs of ethical behavior, probity, and morality in an establishment, loyalty will be high among employees as well as customers. It then results in higher reliability and productivity level. Similarly having integrity within the team will help managers to promote their employees to the best of their ability and avoid corrupt practices. Cultivating integrity in managers is a good way to create examples of ideal behavior in the workplace. It is seen that integrity in managers helps in building loyalty among individuals regardless of seniority or position within the organization. Thus, it makes a strong bond between employees which brings consistency in effective synergy with higher productivity levels. Therefore, having integrity as one of the core values as a manager is highly important. Similarly promoting a culture of integrity in the workplace is also highly important to bring a sense of wholeness in the team and the organization as a whole.
Integrity is the most valuable and respected quality of leadership. Always keep your word. – Brian Tracy
Tips for developing integrity as a manager
The following tips can help you develop integrity as a manager
1) Maintain honesty
Being honest with yourself and your teammates is the first step in building integrity. When making decisions, always be honest with yourself and your team members about what is best for the organization. If you are not sure of an answer, ask for help from others so that you can make a sound decision. In accordance with managerial integrity, employees are expected to tell the truth and without any kind of compensation or incentives.
2) Fairness and justice
Being fair and just are important pillars of integrity in the workplace. Make sure all parties involved in a dispute or disagreement feel treated fairly and have an opportunity to voice their opinions freely without fearing consequences. Everyone in the organization has different perspectives and ideas so it is important for every manager to be able to listen, reason, and make decisions that do not break any of their employees' trust or faith as a whole. Those decisions should be just and fair for all.
3) Be Vigilant For Signs Of Dishonesty
Honesty is not the only trickle-down quality that leads to a successful organization. A successful organization is built on a foundation of trust, and everyone in the organization must behave with integrity. Be vigilant for signs of dishonesty, and do whatever you can to prevent it from happening. If you see someone behaving dishonestly, speak up immediately so that corrective action can be taken. This will save you from the consequences of their dishonesty. It will also spread the word about your carefulness towards it which will prevent most of the rest from behaving dishonestly.
4) Maintain respect
Win over your teammates by showing that you value their opinion. A successful manager earns the trust and respect of his team by demonstrating that he values their opinions. Listen to what they have to say. Let them know how their input will help you make better decisions. Don't try to micromanage them or tell them what they should do. Allow them latitude to make decisions that are best for the organization. This sense of respect shown from leadership positions will boost their confidence which will ultimately increase productivity.
5) Encourage Individual Achievement And Personal Growth
Create an environment where people can be their best. Allowing employees to be their best encourages personal growth and individual achievement, mentoring and
coaching
individuals can help them reach their full potential, which benefits the team as a whole. When you provide a safe and supportive environment, employees are more likely to come up with new ideas and take risks. This leads to innovation and a better understanding of the company's goals. Developing integrity in self won't be enough for managers to bring integrity to the workplace. They should promote the culture of integrity in their workplace to completely achieve it. How they should go ahead with it is as follows-
How to promote the culture of integrity in the workplace?
Here are some tips for managers to promote a culture of integrity in the workplace
1) Adapt Model behavior
This means demonstrating integrity in the workplace in everything you do, from your words and actions to the way you dress and carry yourself. Be consistent in your approach, and let everyone know that any form of dishonesty will not be tolerated. Be an example whether you're the top manager or a junior employee. It is incumbent upon leaders to make sure their behaviors are those of what they expect in others. Showing integrity yourself will convey that message to your team members. You should convey it not just with positive examples but also by speaking out when someone violates the values and ethics code. Keep this code visible and accessible so people know who or rather "whom " to come to for guidance on critical situations. To begin, you should always address the situation openly and as soon as possible regarding inappropriate talk or
behavior
at work, even when it doesn't involve dishonesty.
2) Establish And Stick To Rules And Standards
Creating rules and standards allows everyone in an organization to know what is expected of them. This leads to fewer misunderstandings and better cooperation. Establishing rules and standards also lets you hold team members accountable for their actions. If someone breaks the rules, they know that there will be consequences. Further, these rules will help employees engage in trustworthy behavior. These rules and standards should also be inclusive of everyone in the workplace including managers, employees, clients, and suppliers. No matter how big or small your team is you will have to watch out for any violation of the norms you establish. Some examples of integrity at work can be rules like –
no gossiping
no backstabbing
maintain mutual respect
3) Train And Promote Associates On Ethics
One of the most important things a manager can do to promote a culture of integrity is to train and promote associates on ethics. This means teaching them about what constitutes ethical behavior, how to identify unethical behaviors, and how to take action if they see something happening that violates standards. When associates are well-informed about ethics, they are less likely to engage in unethical behavior. Another way managers can promote this is by continuing to draw on their own experiences as a reference. We cannot expect our team members to do what we would not do, so when managers look for guidance in the past about good and bad behavior, it sends clear signals during tough decisions that might have dire consequences later.
4) Be Clear And Communicate Clearly
Clear communication is essential for promoting a culture of integrity. When you are clear about what your expectations are, team members know how to do the right thing to comply. Furthermore, by being communicative, you help avoid potential misunderstandings and ensure that everyone is on the same page. Don't expect your team members to read every email, report, and memo that you send out. Try keeping
communication
simple through memorization or reminder emails. This will make it easier for them to know how they are expected to act when they have questions. Thus, it will eliminate the communication barriers, and practicing integrity will be easier.
5) Create Enforcement Mechanisms If Standards Are Not Met
If standards are not being met, it is important to have enforcement mechanisms in place. This can involve taking action such as issuing warnings, suspensions, or termination of employment. When rules and standards are consistently enforced, team members know that misconduct will not be tolerated and they will be held accountable. Risk-Taking Exercises: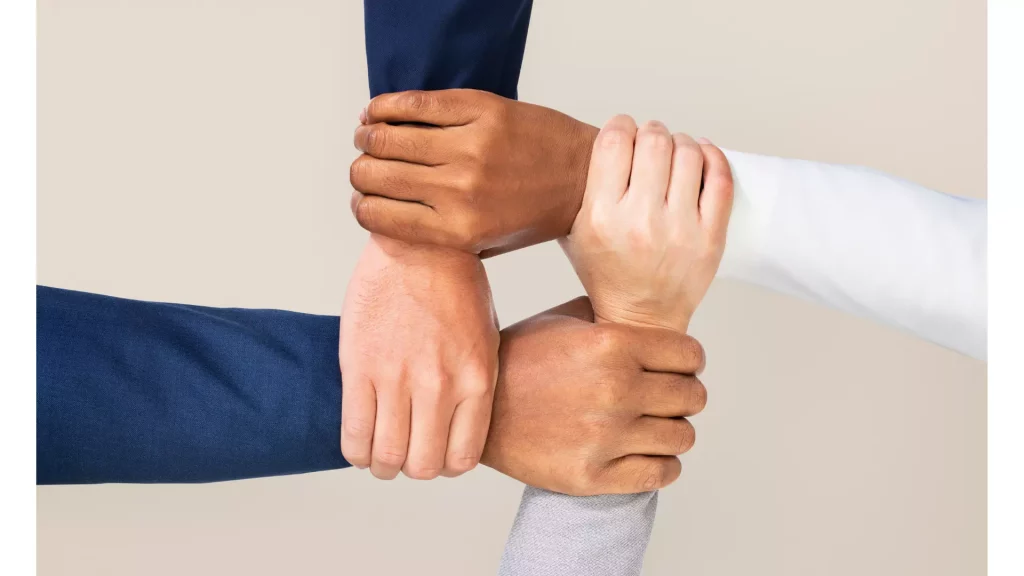 Few examples of integrity in the workplace
For better understanding, we'll be giving real-life examples of managers first behaving without integrity and then behaving with it. It will help you understand the difference clearly. 1.
Without
–
The manager strictly punishes employees for coming late to work but when they come late there is no punishment or apology.
With –
The manager gives warnings to employees for few times for coming late to the work as they make the same mistake sometimes. 2.
Without –
The manager promises to promote an employee if they complete their targets without actually intending to do so.
With –
Manager only makes promises that they intend to fulfill. 3.
Without –
The manager gives promotions to their favorite employee who is also their brother's son but is not at all deserving.
With –
The manager gives promotions to the most deserving employee.
Conclusion
Integrity is one of the most important topics in life and management. Integrity can be a core value of any organization, as well as a critical component of an effective leadership style. If you don't have integrity, how can you expect your employees to? However, many things can go wrong with integrity in an organization. You must know the importance of integrity and how to develop it in yourself and into a strong organizational culture. We believe if a manager follows these steps of developing integrity and promoting its culture in the organization, and by learning from examples about what not to do, they can be completely successful in developing absolute integrity in the workplace.
Download the assertive communication toolkit to learn the most effective way of building integrity in your team
Learn to use assertive communication to frame the values of your team as a manager
---
FAQs
How to deal with someone with no integrity?
Dealing with someone who lacks integrity can be challenging, but several strategies exist to handle the situation. It is essential to set clear boundaries, communicate expectations, and hold the person accountable for their actions. Providing specific feedback and consequences for unethical behavior can help to deter such behavior. If the situation persists, it may be necessary to escalate the issue to a higher authority or HR department.
How do you as a manager manage integrity at work?
As a manager, you promote integrity in the workplace by setting a good example and being transparent in your actions and decisions. Therefore, you should establish clear ethical standards, provide regular training and feedback, and encourage open communication and reporting of unethical behavior. Also, recognize and reward employees who demonstrate integrity and take appropriate disciplinary action for those who violate ethical standards.
Why is integrity important in workplace?
Integrity is crucial in the workplace because it establishes trust and credibility between colleagues, customers, and stakeholders. It promotes ethical behavior, accountability, and transparency, essential for a healthy and sustainable work culture. It also fosters a sense of responsibility, honesty, and respect, increasing employee engagement, loyalty, and retention. Integrity is essential for building a positive reputation and achieving long-term organizational success.
How lack of integrity in workplace can affect?
A lack of integrity in the workplace can significantly affect an organization. It can erode employee trust, damage the company's reputation, and lead to legal and financial consequences. As a result, employees may become disengaged and lose motivation, leading to decreased productivity and increased turnover. Additionally, it can create a toxic work environment, leading to high-stress levels and low morale.
---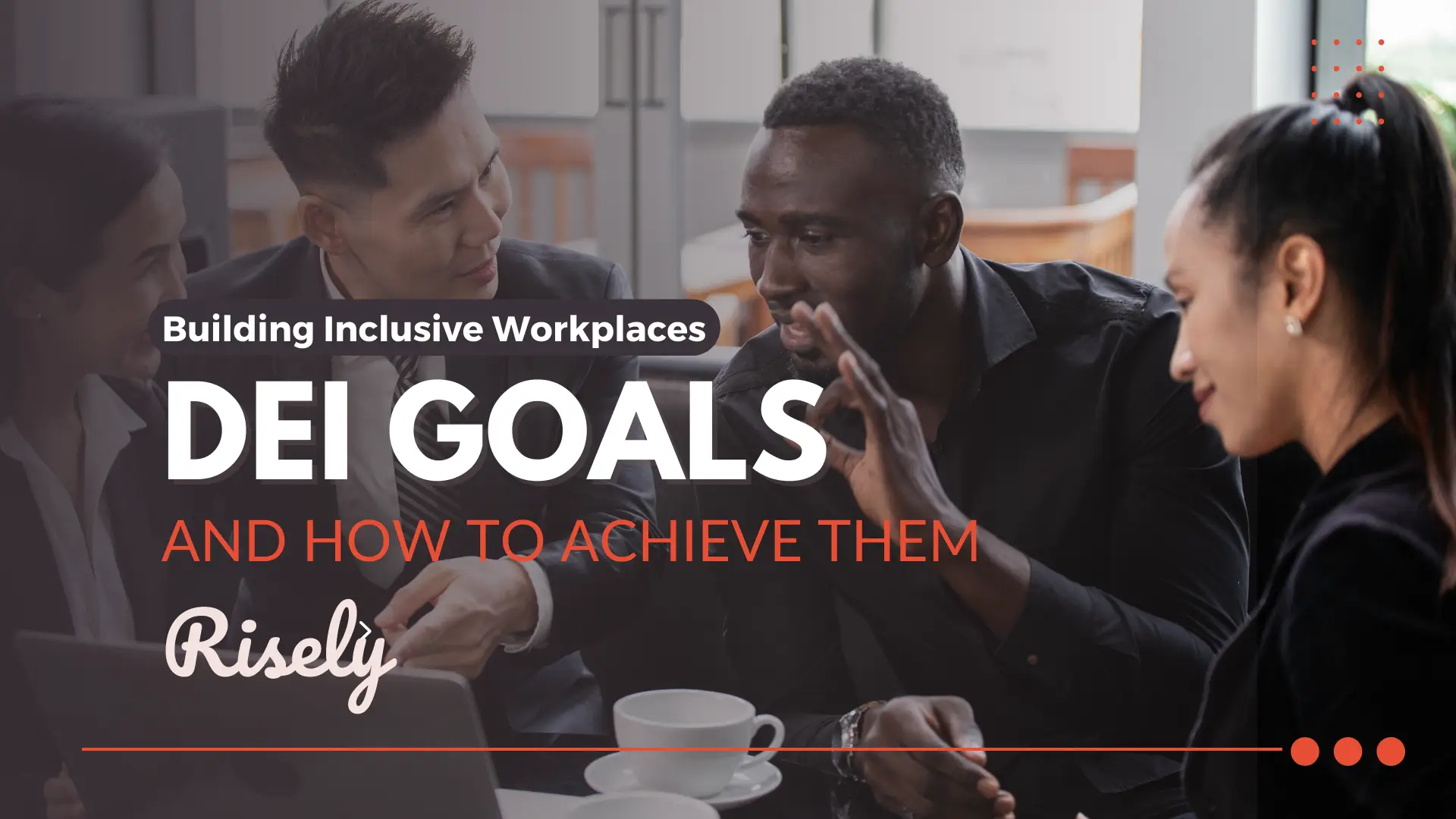 Building Inclusive Workplaces: DEI Goals and How to Achieve Them According to a LinkedIn study, 76% of job seekers mentioned diversity as a critical factor in evaluating potential workplaces. Yet, we…
How to overcome the top 10 manager biases at work? In our day-to-day interactions, unconscious intuitions play a significant role that goes unnoticed. Nobel laureate Daniel Kahneman has been a…