8 Team Behaviors That Good Managers Love
In the words of Henry Ford, coming together is a beginning, staying together is progress, and working together is a success. Efficient teamwork is a recipe for delightful success. A good team is made of committed members who are willing to give their best for the best of the team. A team manager is the pivot point for any team. A manager can take many
steps for better team management
. Firstly, they can adopt qualities to become
better managers.
Then, they can improve the team's performance by promoting team behaviors that bring excellent results while dissuading others. On the other hand, members work for better team cohesion too! Here are some common team behaviors that managers look for in their teams. As a team member, this is the cheat sheet that you need to swear by.
Top 8 behaviors managers want in team members
Trust
Never turn your back! Unless you have a teammate watching over you. You can be put in a vulnerable position at many points as a team member. A good team member will ensure they are safe and secure in such a situation. Being able to be vulnerable around your team is a huge sign of trust, which is essential for seamless and supportive collaboration. A good team is composed of people who support each other in weak moments. They help in making a quick and robust recovery to their earlier position. Mutual trust is what allows all this to happen. Teamwork suffers without belief in a relationship. Hence, a manager should attempt to
build trust
in their team.
Accountability
A manager likes to have team members who take responsibility. A member that takes responsibility demonstrates their confidence and puts themselves forward as reliable. Consequently, responsible behavior of team members ensures the manager of their commitment and ability to deliver. Consistently responsible behavior pitches you as a dependable member. They do not have to check you regularly, and you make work easier for the managers. Responsible team members are thus a gem for managers, and you should always strive to be one. Such accountable behavior sets you apart from the rest as a person willing to accept responsibilities and obligations for their actions. Your manager can trust you to achieve deadlines and fulfill your duties. Additionally, accountability in team members helps build trust and allows a smooth workflow. In order to accomplish this, managers can take some
steps to build personal accountability
in their team.
Commitment
Commitment to the team's goals is a basic expectation that any manager will have from you. Therefore, commitment towards the goals is vital for every member to make the best efforts towards success. You can show your commitment to your manager by working hard and smart constantly. Your commitment shows that you give importance to the goals and activities of the team. For instance, actively participating in discussions and bringing new ideas to the table shows your commitment to the team's success.
Going above and beyond
Managers would love to have employees who do not remain limited to what their job description states. A great team member will take chances and accept the consequences; doing just the bare minimum is not to their taste. Instead, employees who go above and beyond their role's responsibilities win appreciation from their managers. This means that as a dedicated team member, you should engage with all the aspects of the project your team is dealing with. Rather than simply keeping yourself to your defined role, you can take the initiative to understand the other facets. Additionally, you can contribute to it through your extra expertise and new ideas for improvement.
Results
Teams are not just for talk, are they? At the end of the day, teams are looking for tangible achievements. Managers appreciate members who give them
results
that are essential for the organization's success. Your commitment and accountability towards the goals are established when you are seen delivering results. You can also show support by helping others in achieving their goals.
Sensitivity
While working in teams, sensitivity towards others is an excellent quality to have. An understanding of the feelings of others makes you a great team player. It also presents you as an approachable, friendly person to your peers. Such people are an asset to the team as they keep a harmonious environment flowing. It becomes all the more critical as the world is now diverse and increasingly interconnected. Therefore, being sensitive to people from varied backgrounds is an essential quality to have. Managers will surely appreciate the positive gust of wind you bring to the team.
Respectful
Mutual respect is needed in any team for it to function effectively. As a team member, you must respect your teammates and their work. So, it shows that you value the efforts and opinions of others. Respectful behavior must be maintained even when you may not like the other person. Similarly, respect is to be accorded to work done by your organization. Such behavior shows that you are a thoroughly rational and respectful person who isn't bound by personal choices. It is a mark of professionalism.
Considerate
Care and consideration towards others is another essential quality in a team player. While working with other people, you must understand and care for their needs and wants. Helping others in time of need is one way of showing this. In addition, having a touch of empathy in your behavior while dealing with others enables you to develop excellent interpersonal relations.
Conclusion
A manager appreciates behaviors that reduce conflicts, create a harmonious environment, and enhance the team's efficiency. As a member, you should strive to cultivate those within you. Being a great team player is a skill that comes with experience. However, keeping these points in mind can help you hone that skill when working with a team.
Practice time management to become efficient with your teams.
Download the free time management toolkit to access templates and frameworks that get you on top of the game.
---
FAQs
What are the 5 behaviors of a successful team?
The key behaviors of any successful team are:
– Trust
– Collaboration
– Ownership
– Accountability
– Result-orientation
What are the behaviors of a good team player?
A good team player collaborates with others to derive results for their team. They are approachable and communicate effectively with the rest of the team. In addition, a good team player ensure that there is little scope of conflict by taking accountability and communicating properly with the rest of the team.
What are successful behaviors?
Successful behaviors in the workplace are those which help teams perform better. These include strong time management habits, healthy conflict resolution practices, little to no micromanagement of team members, active listening, etc. to name a few.
---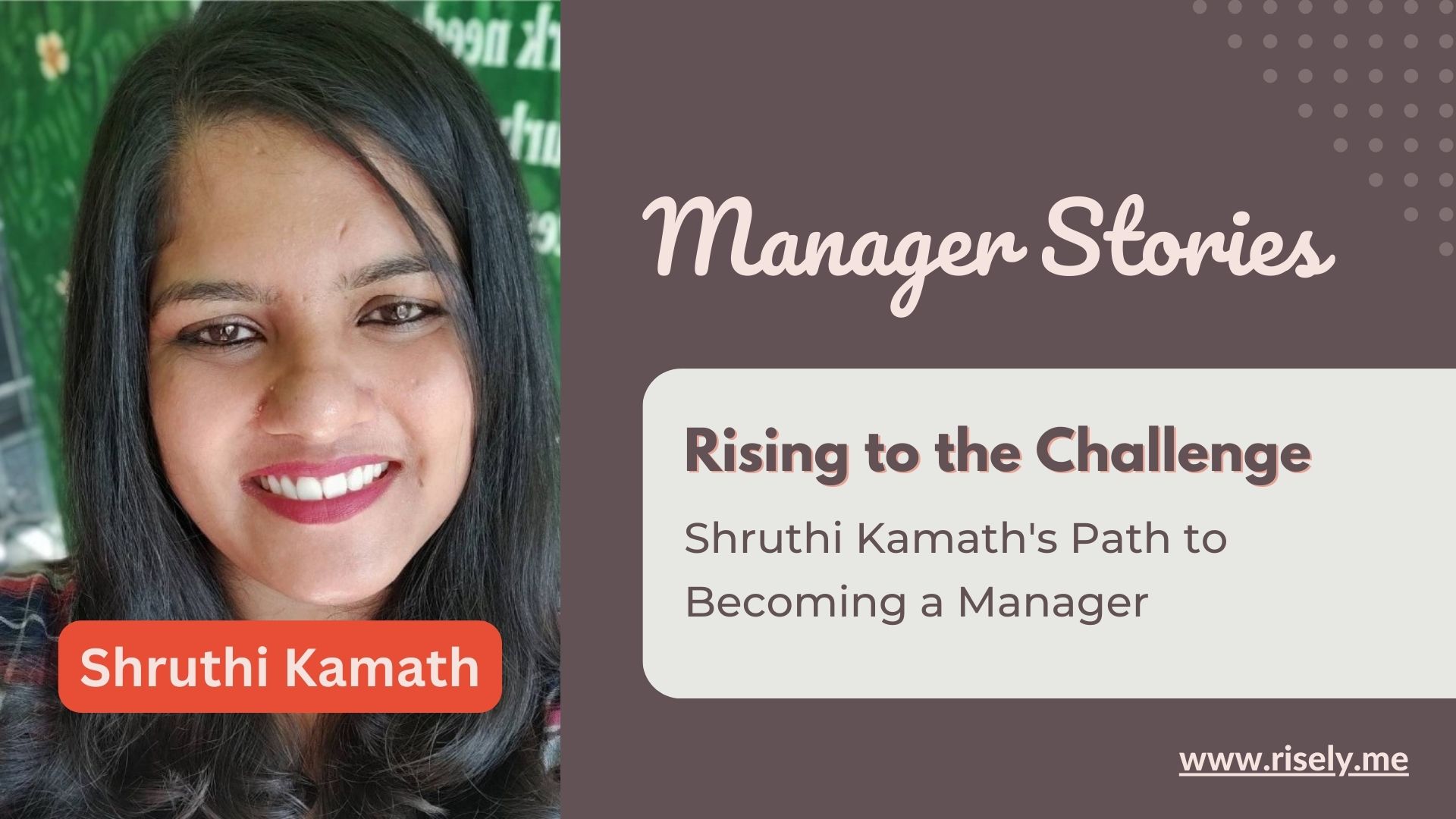 Rising to the Challenge: Shruthi Kamath's Path to Becoming a Manager "Can I really do this?" It's a question that echoes in the minds of countless professionals contemplating a leap…
AI and Management: Preparing for the New Way of Work Nearly a century ago, celebrated economist Keynes remarked, "We are being afflicted with a new disease – technological unemployment." As…